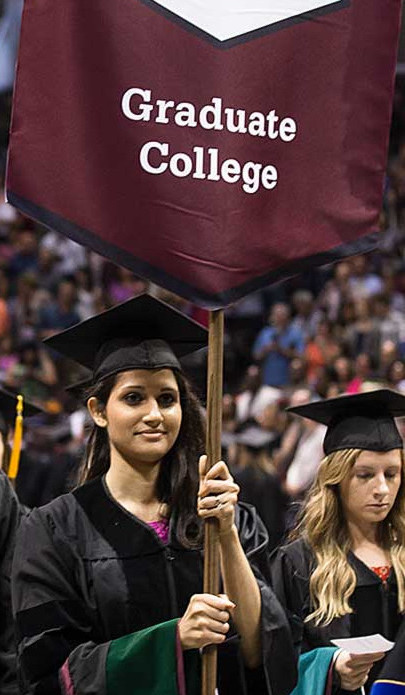 The first MSU graduate thesis was submitted in 1968. Since then over 3,600 theses have been submitted as part of graduate work at MSU.
Since the fall of 2008 graduate students have been required to submit their thesis in electronic form. Online access to most theses from 2008 to the summer of 2015 is available only on campus. Print copies of all theses up to summer 2018 are available in Meyer Library and in most cases through inter-library loan.
Did you submit a thesis as part of your graduate studies at MSU before 2015? If you would like to see the text of your thesis on this site please contact BearWorks@library.missouristate.edu
Theses from 2014
An Investigation of the Efficacy of Multimedia Glosses in Incidental EFL Vocabulary Learning and Retention Through Playing an Online Hidden-Object Game, Emad Ahmad Alghamdi
Finitely Generated Abelian Groups and Bases for Finitely Generated Modules Over Principal Ideal Domains, Shuruq Ali Alghamdi
Chromium Oxide Nanomaterials Doped with Rhodium for Photocatalysis Applications, Lukmon O. Aminu
The Influence of Knowledge, Beliefs, and Efficacy on Commitment and Engagement in Sustainable Behavior, Shelby D. Anderson
Characterization of the Chromatin Modifying Proteins GCN5, ESA1, and CHD1 and Their Alternative Roles in Tetrahymena Thermophila, Lynn Ann Andreas
Cross-Cultural Comparison of Values in Acceptance and Commitment Therapy with Expressive Writing Paradigm in the United States and South Korea, Woolee An
Relationship-Contingent Self-Esteem and Body Shame: The Effects on Females' Responses to Significant Romantic Relationship Events, Greta K. Aronson
How Well Do Technical Communication Students Understand Copyright Explanations in Common Technical Communication Textbooks?, Hunter Stanton Auman
Estimates of Recharge to the Unconfined Aquifer and Leakage to the Confined Aquifer in Greene County, Missouri, Emily C. Austin
A Study of the Impact of Metacognitive Prompting on Student Achievement in Developmental Algebra, Emily Sulaine Babusa
Synthesis of Graphene, and Nitrogen-Doped Graphene as Catalysts and Catalyst Supports for Oxygen Reduction Reaction, Jincheng Bai
TORC2 and Eisosomes Are Spatially Interdependent, Requiring Optimal Level of Pi(4,5)P2 for Their Integrity, Katelyn Rae Bartlett
The Syrian Civil War, Caleb Wade Bass
Synthesis and Characterization of 2D Materials: Graphene and Molybdenum Disulfide, Garrett Lynn Beaver
An Atomistic Approach to Integrate Two-Dimensional Thin Film and Nanostructures for Solar Cell Application: Reduced Graphene Oxide and Copper Oxide Nanostructures, Anagh Bhaumik
The Influence of Weather and Geographic Location on Reproduction and Nightly Activity of Bats in Missouri, Larisa Jo Bishop-Boros
Transnational Organized Crime in Latin America: Implications For U.S. National Security, Lori M. Blackmon
The Mending Wall: Social Capital and Civic Engagement in the Ozarks Homeschooling Community, Michael William Bohlen
The Exploration of the Natural Integration of Writing During Play in Kindergarten, Meaghan Anne Bonham
Honest Signaling in Aggressive Contests Between Ozark Zigzag Salamanders (Plethodon Angusticlavius), Rachel Claire Bortosky
Communication Habits and Preferences of Missouri Farm Bureau Leaders and Members, Alison Lynn Bos
An Examination of the Ideal Female Body Shape over Time: The Rising Importance of Muscularity, Frances Mary Bozsik
U.S. Executive Assurances to Israel, Laramie Anne Bradford
A Socio-Military History of the Fourth Missouri Infantry Regiment, C.S.A., William Laurence Bryan
The Oncoming Storm: Evaluating Future Defense and Security Implications of Additive Manufacturing, Kathryn M. R. Buchinger
Water Quality Snapshot Survey in the James River Watershed, Missouri, Loring Louis Bullard
Characterization of Four Tetrahymena Thermophila SIRT6 Histone Deacetylase Homologs and Their Response to Genotoxic Stress, Sean William Burk
The Pain of Astronomy, Natalie J. Byers
Jacob Wrestles Esau: Disguise, Double-Meaning, and Deceit in Genesis 32:24-32, Martin Allen Campbell
1H Nmr Examination of DNA Structure Containing 3, N4-Etheno-2'-Deoxycytidine, Chunling Cao
The Effects of I-Connect on Student Engagement with Three High School Students with Autistic Characteristics, Lachelle Lynn Clemons
The New Welfare Queen: A Narrative Analysis of Mitt Romney's 47% Speech, Calvin Richard Coker
Goats of Arkansas & Missouri: A Production Survey, Kelsey Faye Cole
A Descriptive Study of Parental Knowledge and Attitudes about Concussions, Amanda Blaize Cooper
A Novel Feeding Deterrent for the Control of the Codling Moth (Cydia Pomonella L.), Cory Alexander Creed
Speech Perception with Clearvoice Versus Hires Fidelity 120 in Existing Harmony Users, Randi Leigh Davis
Splice Switching Oligonucleotides: Model System Characterization, Nanomaterial Delivery, and Rational Design for Targeting Melanoma at the RNAa Level, John Michael Dean
Adaptive Memory: Is Recall Affected by Sex-Specific Jealousy Cues?, Cory J. Derringer
Distributions and Applications to Partial Differential Equations, Stephen Clair Dickey
Role of PI3K and MAPK in Regulating the IL-10-Induced Temporal Transcriptional Program in LPS-Triggered Macrophages, Amanda Fields Dillow
Pegylated Dendrons: Synthesis, Characterization, and Applications, Wesley Aaron Dowler
A Study of Technology Support as a Barrier to Classroom Technology Integration by Faculty Members at Missouri State University, Larry Lee Dudley
Performing Theaters of Power: The Holy Office of the Inquisition's General Autos de fe in Spain and Spanish America and the Visual and Physical Representation of Inquisitorial Power, 1481-1736, Justin R. Duncan
These Were Real People, Renee L. Dunn
Efficient Implementation of a UTF-8 String-Processing Library in C, Joshua Paul Durham
An Action Research Study on Systematic Note-Taking in a Beginning Algebra I Course, Lindsey July Erickson
Investigating On-Phase and Off-Phase Lingual Palatal Contact Patterns During Swallowing in Individuals with Parkinson's Disease, Morgan Aliana Evans
Electrochromic and Structural Behaviors of MoO3 and WO3 Thin Films Using Lower Concentrations of HCl Electrolyte, Oladeji Taiwo Fadayomi
Groebner Bases, Amy Eva Fitzpatrick
Climate Change Influence on Historical Flood Variability in Ozark Highland Rivers, Andrew Thomas Foreman
Losing My Religion: Spiritual but Not Religious Metaphysicals, Spiritual Pluralists, and Free-Range Christians, Steven Wayne Fouse
Exploring the Lived Experience of the Mothers' Club Program For Salvadorian Women Who Have Suffered Trauma, Andrea Louise Frey Metzger
The Sovereign Citizen Movement: A Growing Public Safety Risk and a Domestic Security Threat, Jennifer Mary Gardener
The Effect of Age on Running Economy in a Mouse Model of Alzheimer's Disease, Monica Nicole Goodland
Athlete's Alcohol Awareness, Kara-Aretha P. Graham
Evaluating the Potential of Using Multispectral Imagery to Identify Areas of Methamphetamine Production in Jasper County, Missouri, Mellora L. Hall
U.S. Counterterrorism Strategy in Africa, Elijah Seth Harkema
Leuprolide and Its Use as a Reversible Contraceptive in Male Red Kangaroos (Macropus Rufus), Ken Dale Harmon
The Effects of Embassy Security on Public Diplomacy, Kyle Francis Harrigan
Modulation of Microvascular Barrier Property By the P2Y2 Receptor: the Role of Focal Adhesion Kinase, Joseph David Harvey
Hindsight Bias and Judgments of Clinicians' Ethicality, Brittany Nicole Haus
Adiponectin Expression in Murine Colitis Following TNF- Converting Enzyme Inhibition, Tricia Anne Haynes
Effects of Coat Color on Body Temperature and Grazing Time of Beef Cattle Grazing Fescue Pastures in Southwest Missouri, IraShae Suzanne Holland
Clustering Based Gaussian Process Regression, Kimin Hong
Novel Studies of Holmium (III) and Ytterbium (III) Tetraphenylporphyrin-Based Ion Selective Electrodes, Johnathon H. Hoskins
A Qualitative Case Study Examining the Equivalency of Two Online and Face-to-Face Graduate Literacy Courses, Amber Kay Howard
Communication and Community at East Wind, Jay A. Howard
New Isolate of Grapevine Vein Clearing Virus Found in Grapevine in Native Habitat and Commercial Vineyard, LeAnn Catherine Hubbert
Site Specific Geochemical Modeling of Groundwater and Co₂ Interactions: Implications for Geologic Carbon Sequestration, Elizabeth Kaylen Johns
Effects of Trout Introduction on Community Assemblage and Behavior of Native Fish in the Missouri Ozarks, Joseph Tyler Johnson
Design of an Electronic Flash Thermal Measurement System for Biological and Organic Materials, La Shawn Antoinette Johnson
Predicting Mental Health Court Outcomes: A Comparison of Prognostic Risk Versus Criminogenic Need Factors, Tanya Ann Johnson-Rae
Getting Out and Staying Out: A Study of Recidivism and Ex-Offender Employability in Springfield, Missouri, Edward Joseph Keohane
Religion and Anthropogenesis: Other Animal Presences in the Science-Fiction of Ursula K. Le Guin, Harrison Hall King
Plant Uptake of Cr, Zn, and Pb From Historical Mining Areas, Springfield, Mo, Jennifer Darling Kissel
Made in America: the Effects of Political Advertising in Social Media on Attention and Participation, Aaron Michael Kruse
Barriers to Low Impact Development in the City Code of Springfield, Missouri, Carrie Anne Lamb
The Battle of Gettysburg and the Response of the Press, Matthew James Larson
Magnetic and Electric Characteristic of Nickel-Nickel Oxide Nanocomposite Thin Films for Electronic Applications, Amrit Prasad Laudari
China and Iran: Maritime Claims Backed by Developing Naval Forces and the Implications for U.S. Naval Forces, Daniel C. Lee
Storage and Disposal of Medications in the Home, Sarah Jo Lewis
The Acquisition of Language in a Deafblind Child, Michelle Lockart
Development of a Microplate-Based Calcium Assay for Studying Desensitization of the P2Y2 Nucleotide Receptor, Daniel Allen Louiselle
Investigations of Al-Doped LP-SBA-15 Periodic Mesoporous Silica Treated in Aqueous Fluids to High Temperatures and Pressures, Scott Randall Maasen
Understanding Perceived Conflict Between Emergency Nurses and Inpatient Nurses During the Patient Handoff, Kimberly D. Maigi
Everyone Is Their Own Kind of Beautiful: The Long-Term Influences of the Girls Circle Process, Denea Elizabeth Malone
Novel Aqueous Phase Fabrication and Characterization of Gold Coated Cobalt Nanoparticles, Geoffrey Nyauma Manani
An Ethnographic Study of Domestic Violence, Clarissa Marie Martin
Differential Methylation of Sonic Hedgehog Pathway Genes in Acute Lymphoblastic Leukemia, Dallas S. Massey
The Effects of Exercise on Auditory P50 Sensory Gating in Healthy Adults, Caitlin J. Masterson
Permeability Trends within the St. Francois Aquifer, Missouri, Emme Maureen Mayle
Effect of Carbon Additives to the Negative Electrode of Sealed Lead Acid Batteries, Justin Alexander McCullough
Novel Physical Interactions of Vps1 with Major Intracellular Traffic Regulators, Hyoeun Ahn McDermott
Effects of Self-Paced, Computer-Assisted Instruction on the Behavior Choices of at-Risk Students in a Suspension Program, Christie Jean McElhinney
Intrinsic and Extrinsic Commitment within Goal Hierarchies: Advancing Goal Theory, Michael George McKenna
Freedom, Independence, Peace: Revisiting the Foreign Policy of John Quincy Adams, Jared Morgan McKinney
A Herpetofaunal Survey of Boehler Seeps and Sandhills Preserve with an Emphasis on Turtle Communities and the Ecology of Deirochelys Reticularia Miaria, Donald T. McKnight
Insight Into the Multifunctional Adaptor Protein β-Arrestin, Katie Deann McLemore
Researching World War Ii Soldiers by Applying Ethnohistorical Methods, Daniel Ray McMurray
Scanning Patterns and the Role of Recognition Memory for Novel and Primed Faces, Carrie Anne Melia
Artificial Intelligence, Ke Meng
Predictors of Injury Associated with the Adult Novice Endurance Runner, Jennifer Lynn Metscher
Imaginary Women: Violence and the Postmodern Construction of Gender in DC's New 52, Natalie Renae Monzyk
Dose-Response Relationship Between Exercise Training and Soluble Aβ and Associated Clearance Protein Levels in Young Adult Tg2576 Mice, Kaitlin Maureen Moore
Mouse Melanoma Model for Evaluating Anti-Cancer Effects of Nanoparticles, Composites and Conjugates, Miranda Cristen Mudge
Arts Socialization: A Profile of the Millennial Spectator, Derek Reid Munson
What We Understand to Be Ghosts, Andrew Daniel Myers
The Waldensians of Barry County: Finding Freedom in the Ozarks, Christopher W. Nash
Quantum Chemical Investigation of the Mechanism for the Lawesson's Reagent Mediated Synthesis of Bifluorenylidenes from Fluorenones, Michael David Nothnagel
Attitudes Toward Complementary and Alternative Medicine in Dietetics Students, Daniela A. Novotny
Synthesis of Self-Complementary Molecular Dimers For the Evaluation of Halogen Bonding in Crystal Engineering, Shalisa M. Oburn
Investigating Ozarks Marginality: A Study of Late Prehistoric Ceramics from the Northern Ozark Highland of Missouri, Sarah Rice O'Donnell
Universal Design: A User-Centered Approach to Achieving Universal Access in Print and Web Writing and Design, Eden M. Olena
The Genetic Structure of Vitis Rupestris Populations on the Ozark Plateau, Dániel Pap
The Development of Genetic Tools for Protein Characterization and Genetic Engineering in the Acetic Acid Bacterium Gluconobacter Oxydans, Kaleb Scott Pearson
Manjako Literacy and Issues in Language of Instruction, Miles Avery Pearson
Spatial Analysis of Mining Related Contamination of Turkey Creek Watershed in the Tri-State Mining District, Joplin, MO, Jessica Lynn Peebles
A More Dangerous Game?: Evaluating the Decision Making Process in Select Persian Gulf Monarchies and Assessing the Effect of the Arab Spring, Margaret Mae Kildegaard Petersen
Influence of Vegetation Structure on Density of Northern Bobwhites (Colinus Virginianus) on a Tallgrass Prairie in Southwestern Missouri, Robert Lynn Peterson
Informed, Robust and Flexible Counterproliferation as Part of National Defense: A Perspective for Dealing with States Presenting an Emerging Limited WMD Threat, Joy V. Petrie
Deuterium Solid-State Nuclear Magnetic Resonance Analysis of Dynamics of DNA Containing 1,N6-Ethenoadenine, Aaron Daniel Proctor
Rape Myth Acceptance Among Sex Offenders in a Treatment Group in a Midwestern State, Emily Christine Rader
Telling Stories, Erik J. Renth
Praying Through Windows and Peering Through Wood: Examining Vernacular Devotions in American Eastern Orthodoxy Through a Materialist Lens, Sarah Amy Riccardi
Competing Narratives: St. Louis Journalism During the Secession Crisis, 1860-1861, Phillip Jason Rice
Self-Reported Benefits, Behavior, and Experiences Related to Exercise Variety, James Paul Ritter
College Women's Perception of Barriers and Motivations to Cervical Cancer Screening, Candace Chantel Roland
Technical Design as the Eighth Character in Ibsen's Hedda Gabler, Chelsea K. Russell
The Functional Relationship Between the Sacroiliac Joint and the Occipito-Atlanto-Axial-Joint Complex: Pilot Study, Yuichi Sasaki
Comparative Characterization of Pre-Clinical Anti-Cancer RNA Nanoconjugate Candidates, Ashley Marguerite Schaeffer
Anion Selective Polymeric Membrane Electrodes Based on Lanthanide Metallophorphyrins, Jennifer Ann Schott
Attitude and Preferences Toward Multiple Functions of Agriculture in the United States, Emily Nicole Scott
Fabrication and Characterizations of Cu2O/ZnO P-N Heterojunction and TiO2-Based Dye-Sensitized Solar Cells, Mingwei Shang
Physiological and Psychological Impacts of Various Methods of Resistance Training, Joseph Randall Sherman
Age, Growth, and Prey of Freshwater Drum in the Lower Missouri River, Robert Shields
Feasibility of an Enhancement to Digital Cervical Auscultation in the Assessment of Dysphagia, Darin Lee Shirley
An Examination of the Occurrence of Racial Microaggressions and Their Relation to Self-Esteem, Stress, and Racial Identity, Kendra Elizabeth Shoge
The Messenger: a One Hour Television Drama, Jennifer Kay Silvey
Are You Feeling Lucky?: The Moderating Role of Belief in Luck on Self-Efficacy, Jim S. Sly
A Causal Comparative Study of the Impact of a Multi-Age/Grade Class on First and Second Graders Growth in Reading and Spelling, Iyshia Shanice Smith
Examination of the Effects of Repeated Body Checking on Body Image Dissatisfaction and Negative Affect Using Ecological Momentary Assessment, Emily Claire Stefano
Crawling Pattern Movement Effects on Fine Motor Skills among Children with Autism Spectrum Disorder, Kristian Leigh Stewart
Multivariate Hypothesis Testing and Applications of Discriminant Analysis, Katelin Lea Strand
The Effects of Multi-Features of Speech Stimuli on the Mismatch Negativity (MMN), Jaime Michelle Sutton
When Music Goes up in Flames: The Impact of Academic Advising on the Perceived Burnout of Music Majors, Marilee Lewellyn Teasley
Missouri Veterans Treatment Courts: An Exploratory Study, Jamie R. Thayer
Technology Use in the Mathematics Classroom and How Teachers' Beliefs about Technology Impacts That Usage, Laura M. Thieman
Identification of Bat Species By Non-Invasive Genetic Sampling of Feces From Artificial Bat Boxes, Brenna Erin Tinsley
Modulation of VE-Cadherin in Response to UTP Stimulation in HUVEC, Aparna Tiwari
Jihad in Cyberspace and Tomorrow's Cyber-Terrorist Attack, Joseph John Tritico
Effect of Suboccipital Release Soft Tissue Technique on Toe Touch Measurement, Tarah A. Trokey
The Church, the Constitution, and Weapons of Mass Destruction: The Role of the Church of England in Developing British Weapons of Mass Destruction Policy, Dana Lynn Trzeciak
Analyzing Spatial Access to Primary Care Services in a GIS Environment: a Case Study of Springfield, Missouri, Alex Edward Turner
Heart Rate as an Indicator of Mental Effort in a Goal-Setting Condition, Matthew R. Underwood
Geomorphology and Metal Contamination of an Urban Floodplain Along Wilson Creek, Springfield, Missouri, Aubree Lynn Vaughan
A Qualitative Study on the Effect of Technology-Based Student and Faculty Interactions on Nontraditional Student Persistence, Johna Patrice Walsh
The Effects of Social Media on U.S. National Security, Timothy N. Whelpley
Jacobites, Hivites, Spaces, and Places: Genesis 34 in Light of Spatial, Archaeological, and Anthropological Perspectives, Brock Addison Whisler
Dorothy L. Sayers, Virginia Woolf, & the Long-Weekend: Textual Representations of Shell-Shock, Bambi L. Whitaker
Future Directions of the Proliferation Security Initiative, Ian Jeffrey Williams
Yeast Dynamin Functions with Clathrin at the Golgi, Michelle Amber Williams
Daphnia Diel Vertical Migration and Chemical Cues from Fish Predators, Jason Carlisle Wolf
Perceptions of Nepotism in a Cultural Context, Mark A. Woolsey
Phenotypic Consequences of Gestation Temperature in the Northern Watersnake, Nerodia Sipedon, Zachary Charles Wrensch
Theses from 2013
Fabrication, Characterization and Biomedical Applications of Micro and Bionanoconjugates, Vishala Aaryasomayajula
Raman Analysis of Hot Wire Chemical Vapor Deposited Molybdenum Oxide for Electrochromic Applications / Construction of an Initiated Chemical Vapor Deposition Reactor, Sandeep Akkanapragada
The Evolution of Al Qaeda in the Arabian Peninsula: From an Organizational Learning Perspective, Lindsey Nicole Alazraki
Aquatic Turtle Community Dynamics in Relation to Reintroduction of Alligator Snapping Turtles, Macrochelys Temminckii, Travis Lee Anthony
A Method of Kernel Regression, Rebekah Elizabeth Austin
The Operational Code of the Islamic Repulic of Iran and a Tailored Approach, Austin Alexander Backus
Effects of Multi-Modal Sensory Stimulation on Neurophysiological Processing in Adults with Aphasia, Allison Michelle Becker
Covert Action: Examining the Use and Utility of the Third Option, Cory Biram
Perceptions and Impacts of Postdoctoral Training as a Requirement for Licensure, Austin Thomas Boon
Managerial Perceptions of Employees With Eldercare Responsibilities, Nicole Rae Brocaille
Nurses' Knowledge, Attitudes, and Beliefs Regarding Comfort Measures for IV Procedural Pain, Betty Bruce
After Bin Laden: An Alternative Futures Analysis for Al-Qaida, Uncertainty in the Arab World, and U.S. Counterterrorism Policy, Morgan Canfield
Intra-Team Leadership: Theoretical Bases and Empirical Evidence, Michael Carr
Physical Habitat Mapping and Assessment in Bluefields Bay Fish Sanctuary, Westmoreland, Jamaica, Jennifer Denise Carroll
Nurse Compliance With Guidelines For Administering Chemotherapy, Gaylene Chapman
Effects of Ergot Alkaloid Consumption on Horses Completing a Standardized Trail Ride, Lindy Froman Christofides
Generational Differences in Nurse to Nurse Bullying, Laura Dawn Clark
Please Talk to Strangers: Using Communication Privacy Management Theory to Analyze Disclosure Between Strangers, Levi Costello
The Effect of Personality in Escaping Detection During a Mock Crime Scenario, Lisa Dirmeier Cota
The Art of Feeling Sorry for Yourself, Derek Shane Cowser
A Strategic Framework for U. S. Public Diplomacy to the Middle East: Roles, Goals, Time Horizons, and Methods, James Albright Creznic
Synthesis and Characterization of the First Non-Chelating Bis-Cyanoximes and Their Metal Complexes, Scott Michael Curtis
Identification of Sex and Parasitism via Chemical Cues by the Ozark Zigzag Salamander, Benjamin David Dalton
Structural and Optical Properties of Undoped and Doped ZnO Nanorods, Nayan Das
Terror in the Ostland: The Genesis of Nazi Collaboration, 1941-42, Timothy B. Decker
Effect of Ergot Alkaloid Consumption on Recovery of Horses Completing a Standardized Performance Exercise Test Under Hot, Humid Conditions, Claire Marie Dohmen
Elevated TNF-Alpha Levels in the TMJ Promotes Transient Peripheral Sensitization of Trigeminal Nociceptive Neurons, Zachary Louis Durham
Individual Differences in Visual Scanning Behavior and Heart Rate on a Match-To-Sample Task, Bret Thomas Eschman
Stealing Home, Ted Fenton
Quadric Surfaces, Michael Robert Finnegan
Effects of Habitat on Population Density of Centrarchid Species in the James River, Missouri, Robert Fisher
The Effects of Hardiness, Self-Efficacy, and Goals on Behavioral Resilience and Athletic Success, Eunate A. Garro
Genomics Analysis and Roles of WRKY Transcription Factors in Grapevine, Hui Ge
The Art of Forgetting: A Memory Manifesto for the Digital Age, Amber Gilmer
Adaptation of an Invasive Cladoceran (Daphnia Lumholtzi) to Temperature, Elizabeth Ann Glidewell
The Pendulum Slowly Swings: The Unusual Journey of an Ozarks Pentecostal Congregation, Katherine Ashley Graul
Detection of Otitis Media in the Mouse Using Physiological Measures, Kelly Kay Green
Applications of Splines in Nonparametric Regression, Rosemary Dee Sherwood Green
Genetic Diversity, Host and Tissue Specificity of Grapevine Vein Clearing Virus and DNA Extraction from Norton Grape, Qiang Q. Guo
Influence of Flake Morphology on Fluvial Transportation and Site Formation Interpretation, Elise Marlene Hargiss
Between Others, Between Ethics: Resisting Domination Through Postcolonialism, Environmentalism and Ecocriticism, Matthew Ronald Hartman
Learning of Dietary Cues By Embryos and Larvae of Ringed Salamanders (Ambystoma Annulatum), Emilee Jean Helton
An Automated Image Reduction System for Astronomical Data, Lee Lorenzo Hicks
Socio-Economic Deprivation, Culture and Extremism in Britain, Martin David Higson
Assessing DNA Damage and Repair in Various Chromatin States in Tetrahymena Thermophila, Steven Anton Hill
Synthesis and Characterization of Platinum Complexes with Oximes-Based Ligands, Michael Christopher Hilton
Investigating Presumed Deficits in Atkins v. Virginia: An Evaluation of Specific Functional Limitations, Kyle Holley
Development of Thin Films of Amorphous Silicon for Anode Applications in Lithium Ion Batteries, Shaikh Tofazzel Hossain
Acceptance and Commitment Therapy for Smoking Cessation in Pregnant and Postpartum Women: A Pilot Study, David Christian Houghton
Effects of Exchange Resin Loading on Electrochromic Tungsten Oxide Particles Synthesized via a Sol Gel Process, Brett Huntley
Characterization of Tetrahymena Histone Deacetylase 13 and 15, Sirt3 Homologs That Change Expression in Response to Genotoxic Stressors, Christopher Allen Huxel
A Conductor's Perspective and Applicable Plan for Implementing an Environment of Immersion in the Wind Band Rehearsal, Lucas Janes
Frequency and Duration Pattern Tests and P300 Waveforms in Children, Katie Beth Jenkins
Jihadist Extremism and Its Roots in Religiously Motivated Terrorism, Megan Johnson
Perceptions of Likeability and Competence of Males in Female-Typed Occupations, Diamond Jones
Obscenity and Expression: Profanity and Swear Words in the Theatre, Samantha Allayne Kennedy
Examining Patterns of Spelling throughout Development, Kaydee Kent
The Kingdom Falls, Matt Kimberlin
Biological Weapons and Terrorism, Kimberly Anne Kisner
The Relationship Between Sample Duration and Speech Rate Stability, Steven Alan Kleinsasser
Creating an Integrated Ballistic Missile Defense System for the Gulf Cooperation Council Countries, Nicholas Joseph Kortsha
Gravel Sediment Sources and Bar Distribution within the Main Stem of Upper Bull Creek Southwest Missouri, Kyle Kosovich
Effect of Laser Irradiation of Structural and Electrical Properties of CVD Grown Graphene, Michelle Nicole Langhoff
The Condition of the Air, Timothy Leyrson
Microhabitat Selection by Caribbean Damselfish in a Marine Protected Area, Bluefield's Bay, Jamaica, Nathanael R. Light
Domestic Intelligence Reform: Assessing an Independent Domestic Intelligence Agency for the United States, Stephanie B. Linares
Lot 17 and Other Stories, Joseph C. Lucido
Vps1, a Novel Recycling Factor For the Traffic of Early Endosome to Late Golgi, Joshua Karl Lukehart
The Current Status and Future Trajectory of Violent Jihadism, Matthew Aaron Lytwyn
Hezbollah and the Irish Republican Army: A Comparative Cultural Analysis, Shayne Lee Martin
Effects of Sleep Deprivation With 10 and 110 Minute Recovery Periods on the P300 in University Students, Dana E. Matthyssen
Face-Name Mnemonics: The Effects of Abstract and Concrete Keywords on Recall, Morgan Taylor Maxwell
Gravity and Magnetic Analysis of the Chiwaukum Basin, Central Washington, Shannon McAdam
Investigations on the Effects of Hydrothermal Surface Doping of Europium Ions on Titanium Dioxide Nanoparticles, Phillip McCart
Unsaid, Madison McFarland
Tectonic Texts, Revolutionary Rhetoric, Evolving Ethos: Revising Print Journalism's Rhetoric and Ethos for a Multimedia World, Kandice McKee
Markov Chain Monte Carlo With Application to Image Denoising, Jakub Michel
Fabrication and Characterization of Tungsten Oxide Based Electrochromic Devices Grown by Pulsed Laser Deposition, Alex Miller
Learning on the Go: A Study of the Qualities of Experience for Educators and Learners Using Itunes U, Brad Stewart Mitchell
Criminal Justice Students' Knowledge and Perspectives of Human Trafficking: An Exploratory Study, Shauna Sue Mitchell
Sunshine Policy 2.0: Revisiting, Revising, and Reapplying It Towards North Korea, Karen Tsai Montague
Nutrition Education and Labels in the 8Th Grade Cafeteria to Promote Healthier Eating Choices, Becky Lynn Moore
Contraceptive Controversy in the Affordable Care Act: Sandra Fluke's Testimony and Rush Limbaugh's Response, Kelly Michelle Nickel
Pediatric Patient and Injury Characteristics, and Signs and Symptoms Associated with Positive Computed Tomography of the Head, Trisha Ann Orrell
Convergent Validity of the Wechsler Individual Achievement Test-Third Edition and the Woodcock-Johnson III Tests of Achievement -Form A-Standard Battery, Gwendolyn Rae Page
Narratives of Transition: United States Service Members' Stories of Reintegration after a Deployment to Iraq or Afghanistan Post 9/11, Elizabeth Pamfilis
Gray Bat (Myotis Grisescens) Winter Activity in Southern Missouri, Joshua David Parris
Attitudes and Knowledge of Missouri Attorneys Regarding Developmentally Appropriate Practice, Rebecca Ann Pearson
Beauties, Booties, Busts, and Boys: An Analysis of the Evolution and Influence of American Burlesque, Kacey Allyn Pennington
Consumer Willingness to Pay for Locally Produced Grass-Fed Beef in Southwest Missouri, Micala Penton
Consumer Willingness to Pay for Locally Produced Dairy in Southwest Missouri, Kathleen Phelps
Particle Capture by Freshwater Bivalves: Implications for Feeding Ecology and Biopesticide Delivery, Madeline Elizabeth Pletta
The Effects of Ammonia Inhalants on Strength Performance in Male Weight Lifters, Adam Potts
Characterizing Emotional Eaters: Towards a Comprehensive Model of Emotional Eating, Eileen Nicole Quinn
A Behavioral Syndrome in the Southern Red-Backed Salamander (Plethodon Serratus), Travis West Reeder
Mathematical Origami and Conic-Constructibility, Sarah Kate Rodrigues
Grace Saving, Angela Beth Rose
America's Achilles Heel: Cyber Security and Its Implications for America's Status as a World Power, Christopher Rozecki
Norton (Vitis Aestivalis) Grape Breeding for Powdery Mildew Disease Resistance, Surya Sapkota
Spatial Patterns and Multi-Scale Habitat Selection of the Mudsnake (Farancia Abacura) at the Northern Limits of Its Range, Daniel Schepis
Effects of Six Months of Treadmill Running on Amyloid Beta, Plaque Load, and Behavior in TG2576 Mice, Whitney Lauren Schroer
The Rise and Fall of Markets Along Bluefields Bay, Jamaica, Nicholas Salvatore Scolaro
Petrographic Analysis of the Lamotte Sandstone in Missouri: Potential for Carbon Sequestration, Stephen Andrew Shields
A Structural and Motivic Analysis of Osm Preludii Pro Klavir Op. 30 By Miloslav Kabelac, Lucinda Marie Sinco
Exposing the Wound : A Creative Exploration of the Lasting Effects of Sexual Abuse (or How I Didn't Get Better ), Ariel Smith
Temporal Transcriptional Regulation of IL-10-Induced Anti-Inflammatory Genes in LPS-Triggered Macrophages, Tyler Joseph Smith
An Ethnographic Study of Human Trafficking in Springfield: a Real Or Perceived Problem?, Melissa Jo Sowers
A Geophysical Study of the Chesapeake Fault Zone, Western Missouri, Joseph Ryan Spinks
Physiological Measurements of Missouri Fox Trotters and Quarter Horses Performing a Standardized Trail Ride Test, Katie Lee Spruell
Assessing Intentions: The Importance of Iran's Strategic Culture, Lindsey Jordan Strain
Numerical Simulation of the Response of the St. Francois Aquifer to CO2>Injection, Greene County, Missouri, Stephanie Stratton
Rethinking Homeland Security: the Roles of State and Local Authorities in Defending America, Scott Matthew Swift
The Characteristics and Practice Patterns of Family Nurse Practitioner Program Graduates of Missouri State University, Larisa Alexandrovna Sychova
Development of Carboxylate Anion Selective Polymeric Electrodes Based on Erbium (III) Porphyrins, Eric Tague
The Object of My Abduction, Bassem Tahhan
Inactivation of Tor Proteins Affects the Dynamics of Endocytic Proteins in Early Stage of Endocytosis, Brandon Scott Tenay
Reproductive Biology of Alligator Snapping Turtles: Behavior, Reproductive Investment, and Nest Predation, Denise Michele Thompson
Evaluating the Impact of Interventions Designed to Change Social Attitudes, Sequana La'Nique Tolon
The Relationship Between Auditory Sensory Gating and Higher-Level Cognitive Function, Monica Leanne Truelove-Hill
A Method for Detecting Nesting Activity, Thermal Implications of Different Nesting Strategies, and Activity Patterns of Ornate Box Turtles (Terrapene Ornata), Charles Tucker
The Use of Farm Credit in Missouri, Caroline Marie Tyler
A Comparison of Parametric, Nonparametric, and Observation Oriented Modeling Techniques, Kathrene Diane Valentine
Folklore, Fakelore, and Folklore as a Literary Device in Mark Twain's Huckleberry Finn and Tom Sawyer, Genevieve Mercedes Vallentine
Social Links, Justin Christopher Villasenor
Investigating Attitudes and Subjective Norms Towards Sedentary Behaviors, Miranda R. Walton
The Evolution of Al Qaeda's Financial Network, Robert Warbinton
Rates of Infection of Amblyomma Americanum and Dermacentor Variabilis By Borrelia Burgdorferi and Borrelia Lonestari in Southwest Missouri, Richard Dean Wells
Eldercare and the Work Environment: Coworkers' Perceptions and Behavioral Reactions, Amanda Wernli
Echoes of Earth, Satarah B. Wheeler
The Use of Temperature Gradients as a Possible Mechanism for Energy Conservation in Hibernating Tri-Colored Bats, Risa Marie Wright
Examining the Legality of Enhanced Interrogation Techniques Used in the War on Terror, Brandi Michelle Young
Development and Characterization of Pulsed Laser Deposited Tungsten Oxide Thin Films for Electrochromic Applications, Syed Ali Zaidi
Canopy Management Effects on Yield, Fruit and Wine Quality, Pruning Weight, and Fruit Rot of Norton Grapevines, Xinyi Zhang
Theses from 2012
Varying Priorities in Strategic Nuclear Arms Control, Christopher Marc Archambault
The Ethics of Amos in Light of Its Ancient Near Eastern Context, Mark D. Arnold
The Saudi-Iranian Relationship and Its Implications for the Future of the Middle East, Rachel Anne Aunspaugh
A Study of Mathematical Reasoning and Sense-Making in a General Education Mathematics Course, Brian Benjamin Barnhouse
Characterizing the Role of Tetrahymena Histone Deacetylase 2 in DNA Damage Repair in the Ciliate Tetrahymena Thermophila, Kailey Deane Barron
Effects of College Pre-Entry Expectations on Student Attrition, Timothy Justin Bartkoski
Targeted Killing Technologies and U.S. Counterterrorism Policy, Vincent Jeffrey Bataoel
The Set of Powers in a Group, Caleb A. Bennett
An Applied Karst Study of the Ward Branch Watershed Near the James River Freeway/South Campbell Interchange, James Lundstrom Berglund
Hydrothermal Synthesis and Characterization of Cobalt Doped Dilute Magnetic Semiconducting Nanoparticles, Sirish Chandra Bhamidipati
Geometric Techniques for Solving a Certain Diophantine Equation, Christina P. Bisges
The Creation of the Ottoman Landscape in Southeastern Europe: Fourteenth to Nineteenth Centuries, Matthew Elmo Bosch
Ebonyshell Host Identification and Reproductive Biology, Benjamin Ross Bosman
The Wechsler Memory Scale-Fourth Edition Flexible Approach: an Exploratory Analysis of Convergent Validity with the Wechsler Memory Scale-Fourth Edition, Chelsea Marie Bouquet
Sticks With Stones: Controlled Experimentation in the Use of the Weighted Atlatl, David I. Cain
Conflict Resolution in the 21St Century, Sarah C. Caldwell
Bordetella Hinzii Model of Otitis Media in the C57Bl/6J Mouse, Laura Lynn Campos
Shifting U.S. Cyber Strategy from Defense to Offense, Ryan Andrew Carey
Log Linear Models in Categorical Data Analysis, Elena Antonia Castanada
Beating the Odds: A Case Study of Protective Factors of a Resilient Child Who Exhibits Well-Developed Prosocial Behavior, Shiyi Chen
Remembering, Kenneth Chumbley
Effects of Perceived Communication and Health Beliefs on Anticipated Treatment Adherence in a University Health Center, Amber Nicole Cichon
Posing Pretty, Heather Cook
Southwest Border Security Assessment, William Jack Cornelius
Gunboat Diplomacy in the South China Sea, Matthew Ryan Costlow
Tetrahymena Histone Deacetylase 14, a Stress-Responsive Class I Sirtuin That Changes Localization and Expression in Response to Genotoxic and Metabolic Stress, Kyle Aaron Cottrell
Sowing the Seeds of Change: An Ethnographic Study of the Religious Motivations of Producers and Consumers of Locally Produced Foods, Monica Leigh Peck Cottrell
Effects of Single and Dual Orexin Receptor Antagonists on Trigeminal Nociception, Kelly Eileen Crowe
A Generously Imagined World: the Reception of Tzedakah Texts in Diasporic Jewish Communities, Krista Nichole Dalton
X-Ray Adsorption Near Edge Structure Of Co2+, Ni2+ and Zn2+ Ions Adsorbed on Fe3O4 Nanoparticles in Super Critical Aqueous Fluids, Joseph Wesley Demster
The European Union at the Start of the 21St Century: An Examination of Challenges in the Context of EU Integration, Bryan Patrick DeWinter
Channel Morphology, Substrate Variability, and Bedrock Influence in the James River, Southwest Missouri Ozarks, Andrew Robert DeWitt
Land Use Effects on Stream Morphology and Macroinvertebrate Communities in the Ozarks Region Taney County, Missouri, David Dickson
Topical Calcitonin Gene-Related Peptide Increases Wound Closure in Second Degree Cutaneous Burns, Darin Thomas Dieckhoff
Investigations Into Erbium (III) Metalloporphyrins as Ionophores in Ion-Selective Electrodes, Erin Marie Dierker
Rhetoric in the Vernacular: Identification, Symbolic Convergence, and Robert Kenner's Food, Inc., Dana Dominguez
Diet and Feeding Behavior of Juvenile Alligator Snapping Turtles (Macrochelys Temminckii) in Eastern Oklahoma, Mitchell B. East
Movement and Habitat Selection by Smallmouth Bass, Micropterus Dolomieu, in an Ozark Stream, Sarah Ann Ettinger-Dietzel
Effects of Temperature on Foraging, Endurance, and Sprint Speed in Agkistrodon Piscivorus and Nerodia Sipedon, Wendy Lee Evans
Evaluating the Effectiveness of a South Texas Rangeland Curriculum on Student Knowledge, Understanding, and Appreciation, Ashley Exendine
Commedia Dell'Arte in Modern Theatre, Jennifer Marie Ezell
Examination of Impact: Intergroup Dialogues in Diversity Engagement, Camielle Joy Famous
Forensic Age Determination by Digital Radiographic Measurement of the Dental Pulp, Marlene Kay Feisthamel
Mexican Transnational Criminal Organizations, Terrorist Tactics, and the Threat to the United States, James Scott Fifield
From Flying Bombs to Global Hawks : US Military Unmanned Aviation, Alexander John Fletcher
Osage Glass Bead Use: Archaeological and Ethnohistorical Evidence of Change and Continuity Through the Early Postcontact Era, John Albert Fox
Ecclesiology After God: Materialism and Doubt in the Emerging Church Movement, Matthew James Gallion
Opening a Can of Worms: African American Therapists' Attitudes about Broaching Race with White Clients, Michelle Gavel
Prescribed Fire Effects on Woodland Structure, Light Levels and Understory Plant Communities in Missouri Oak-Hickory Woodlands, Rebecca Gehringer
Transport Properties of Alumina Nanoporous Membranes Modified with Varying Length Alkyl Chain Silane Groups, Derek Alan Gillis
Values in Act: The Use of the Expressive Writing Paradigm in Facilitating Values-Based Behavior Change, Charles Lee Gilpin
Chemistry of Radialenes: Quantum Mechanical Approach to Determining Spectroscopic and Structural Properties of [5]Radialene and the Heteroanalogs in Assembled Nanostructures Using Ab Initio and Density Functional Theories, Kevin Godber
Aureolaria Grandiflora (Benth.) Penn. Response To: a Controlled Burn, Stratification, and Presence of Three Species of Quercus, Patrick Lindell Greenwald
Bugs Dividing: The Impact of Synthetic Biology on the Proliferation of Biological Weapons, Robert Andrew Griffith
Comparison of Methods to Estimate the Home Range of the Indiana Bat (Myotis Sodalis) in Northeast Missouri, Benjamin Thomas Hale
Stream Discharge-Drainage Area Relationships in Missouri, Megan Colleen Harrington
Development and Characterization of a Mechanically Induced Temporomandibular Joint Disorder, Jordan Leigh Hawkins
Vps1's Implication on Late Endosome-to-Vacuole Traffic, Jacob Robert Hayden
Calcitonin Gene-Related Peptide Promotes Wound Healing of Cornea, Joshua Blake Hayden
Deuterium Solid State Nuclear Magnetic Resonance of DNA Containing Single Base Lesions, Melissa Nicole Hayes
"Be Not Conformed to This World": A History of Worldliness in the Assemblies of God, Micah L. Hildreth
Blood and Fire: The Inquisition of Mary Tudor, 1555-1558, David Allen Hill
Climate Instability, Security, and United States Defense Policy, Kayla R. Hinrichs
Occupancy and Detection Rates of Salamanders in Association with Altered Water Regimes at Mingo National Wildlife Refuge in Southeastern Missouri, Andrew Stewart Hoffman
Triptych: Off Thresher Road, Brett Daniel Houser
Group Theory Underlying the 3x3x3 and 5x5x5 Rubik's Cubes, Kristen Michelle Howell
Nuclear Proliferation Theory and Practice: the Case of Iran, B. Bates Hoyt
College Small Groups: A Study of an Instructional Tool to Increase Satisfaction and Outcomes, Gary Lee Iman
The Effect of Activating the Olivocochlear Bundle Ipsilaterally and Contralaterally on Cochlear Microphonic in Humans, Abdullah M. Jamos
The Mark of the Beast: Investigating the Relationship Between a Visible Face Tattoo and Perceptions of Dangerousness, Kristina Kay Johnston
Foreign Policy in the South Caucasus, Sean Edward Kavanagh
Electrical and Magnetic Properties of Molybdenum Doped Yttrium Ion Garnet for Spintronic Applications, Soma Khanra
Impact of Perceived Social Support on Mental Health Court Outcomes, Jennifer Elizabeth Kincaid
The Functional Role of Self-Directed Speech, Self-Regulation Skills, and Social Engagement, Mariko Kinoshita
1H NMR examination of DNA structure containing uracil and abasic site lesions, Stephen Kramer
Preservice Teachers' Perceptions of Their Literacy Practicum Experiences, Jenna Victoria Laughlin
Bernstein Polynomials and Their Applications, Cody Ryann Lawson
Resistivity Survey to Identify Archaeological Features at the Nathan Boone Homestead State Historic Site, Abraham Ledezma Martinez
Selection for Run1-Ren1 Dihybrid Grapevines Using Microsatellite Markers, Chen Li
Bayesian Inference in Linear Regression Models, Shucen A. Liu
Venezuela's Grand Strategy and V.I.Russ: The Strategic Triad and Future Security Implications for the United States, Cassandra Marie Lucaccioni
Electrochemical Impedance Analysis of Methanol and Ethanol Oxidations on Carbon Nanotube-Supported Pt and Pt-Ru Nanoparticles, Bo Ma
Faith's Late Procession: Poems, Dustin M. Macormic
The Role of Disruption of Meiotic Control 1 (DMC1) in DNA Repair in Tetrahymena Thermophila, Allie Kay Maltzman
The Role of United States Maritime Forces in Containing the Iranian Threat, Shannon Brett Matlock
Methamphetamine Incidents and Child Abuse in Missouri: A Regression Analysis at the County Level, Brittney McClure
Nurses' Perceptions of Moral Distress When Initiating Cardiopulmonary Resuscitation, Kristie Martine McCoy
The Transitional Seconda Prattica in the Pastor Fido Madrigals of Monteverdi's Quinto Libro de Mardigali, Dustin McKinney
Nesting Ecology in Reintroduced Alligator Snapping Turtles (Macrochelys Temminckii), Jessica Leigh Miller
Effects of Increasing Levels of Distillers Dried Grains on Forage Intake and Digestibility of Moderate Quality Fescue Hay, Wyatt Wayne Miller
Small Fires, Toni Mitchell
Katniss and the Monomyth: Constructing Gender Identity in the Hunger Games, Hilary Montgomery
Deposition and Emplacement Characteristics of the Weaubleau Breccia: Indications from Clast Provenance and Analyses, Kevin Edward Moon
The Russian Federation: Natural Gas and Foreign Policy, Meghan B. Morgan
Shift Work and Chronic Disease in Female Hospital Nurses, Jamie Lynn Morse
Getting through the Maze : An Analysis of Al-Qaeda Recruiting Techniques, Ryan Moyer
Tell Me The Old, Old Story: The Hymns and Testimonies of Ancient Israel and American Pentecostals, Meghan D. Musy
"Courage Is Contagious": The Use of That Takes Ovaries Drama Therapy to Empower Women and Girls, Autumn Ivy Nelson
Heat Treatment of Ozark Cherts: An Archaeological Experiment in the Effects of Heat Treatment on Toolstone Flaking Properties, Craig Matthew Picka
Pineapple Upside Down Boy (& Other Figures of Note in the Field of Curiosity), Robert Bruce Pickering
The Cautionary Tale of Communist China: Missionaries and the Pentecostal Shift Towards Anti-Communism from 1914 Through 1951, Jason Marc Pudlo
Cyanobacteria Abundance and Toxin Production in a Drinking Water Supply Reservoir, Kari Elyse Reynolds
Stability and Bifurcation Analysis of Two Predator-Prey Models With Refuge and Threshold Harvesting, Justin Scott Ricklefs
Developing Automation Tools for Hydrologic Assessment in a GIS Environment, Elijah L. Robison
The Synthesis and Characterization of Pegylated Dendrimers, Jacob Michael Robison
Modeling Effects of Mortality on Indiana Bat (Myotis Sodalis) Populations at Wind Energy Facilities, Shannon Elizabeth Romeling
Geochemical Modeling of the Lamotte Formation for Carbon Sequestration in Missouri, Nelson Kipngetich Rono
Ionic Liquid Adsorbate Enhanced Electrogenerated Chemiluminescence of Ruthenium Compounds in Water, Jared Franklin Roop
Differential Diagnosis of Attention Deficit Hyperactivity Disorder and Bipolar Disorder in Children: 9-Year Follow-Up, Michael Loren Rosen
Effects of Artificial Reef Implementation on Fish Populations in a Marine Protected Area: Bluefields Bay, Jamaica, Joshua Harrison Rudolph
Ground Penetrating Radar Survey of the Historic Cemeteries at the Nathan Boone Homestead State Historic Site, Daniel M. Salas
Measuring Values: Assessing the Properties of Current Tools, Brandon Thomas Sanford
Facilitating Justice: Examining the Roles and Perceptions of Volunteers in Community-Based Restorative Justice Processes, Caryn Elizabeth Saxon
The Effects of Various Fertilizers on the Micro-Habitat of the Northern Bobwhite in the First Year of Fertilization, Ashley Diane Schnake
Suite for Jazz Band and Strings, Michael Lee Schwartz
Islamist Radicals in Latin America, Marcus Schweinfurth
Affinity for Carboxylate Anions by Erbium(III)-Metalloporphyrins Used as Ionophores in Ion-Selective Electrodes, Garrett Smith
Size-Dependent Synthesis, Characterization and Biomedical Applications of Zinc Oxide Nanoparticles, Ryan Theodore Spidle
The Tight Booking of an Era: Circuit Chautauqua's Role in the Development of an American Theatre, Christopher Staggs
The Relationship Between Health Behaviors and the Incidence of Sexual Violence Among College Women, Cortni Marie Stratton
Predicting Integrity Behavior with the Implicit Association Test, Phillip Steven Thompson
Effect of Nucleobase Complexation on Gold Nanoparticle Formation, Regina Abla Tudzi
On the Death of My Sister: A Crystallized Account of Family Grief and Bereavement, David Van Bebber Jr.
Native Rates of Speech: Considerations for Intelligibility Training When Working with L2 Speakers, Robert C. Van Giesen
Characterization of Novel Nanocomplexes Derived from Cobalt Hexamine, Polyacrylic Acid and RNA, Sindhuri Venuturumilli
Synthesis of New Tridentate and Tetradentate Ligands to Complex Silver(I), Lauren R. Verheyen
Public Expression of Religion in the United States: Inside the Wall of Separation Between Church and State, Canaan Aaron Vermillion
Dynamics and Bifurcations in Variable Biological Two Species Interaction Models Implementing Piecewise Linear Alpha-Functions, Katharina Voelkel
Venomous or Veritable? Perceptions of Child Sexual Abuse Allegations Arising During Divorce, Jessica A. Ware
Expressive Language in Response to Personal Versus Generic Photographs: A Pilot Study of Performance in Individuals With Alzheimer's Disease and Those Without, Samantha Lynn Weatherford
"I Was Their Worst Nightmare": The Narrative Experience of Military Widows, Erin Christine Wehrman
A System to Distinguish Native and Nonnative Written English, Philip Magnus White
An Examination of Body Tracing Among Women with High Body Dissatisfaction, Gail Ann Williams
Least Absolute Deviation Regression by Iterative Weighted Median and Functional Gradient Descent, Shennan Ye
The Dialectics of Boundary Spanning: An Examination of the Dialectic Tensions Experienced by the Boundary Spanners of a Complex Organization Composed of Interrelated Groups, Eric John Zackrison
Islamic Radicalization in Central Asia, Christopher J. Zerega
Theses from 2011
Counterterrorism Strategy in Yemen, Timothy Ryan Acevedo
Errors in the Global War on Terror: A Strategic Analysis of the Failures of the U.S. in Deterring Al Qaeda, Lisa Marie Allen
Fibrinogen Gamma' Inhibits Thrombin-Induced Platelet Activation, Amruta Ashtekar
Some Methods of Linkage Analysis, Aaron Nathaniel Baker
Norton Grapevine Canopy Management Effects on Fruit and Wine, Staci Nicole Bass
Space-Based Missile Defense: The Past, the Present, the Future, Michaela Bendikova
Jesus, the Slayer of Death: The Descensus Ad Inferos in the Demonstrations of Aphrahat, James Wesley Bennett
Petrographic Analysis to Determine Spatial Variation of Porosity and Mineralogy in the Lamotte Sandstone in Southwest Missouri, Marissa LeAnne Berger
Synthesis and Characterization of Cobalt Nanoparticles for Biomedical Applications, Hari Lal Bhatta
The Principle of Destruction in Irregular Warfare: Theory and Practice, Benjamin Kane Borgeson
Terrorist Organizations in North Africa: The Evolving Threat to Global Security, Jimmy Alexander Bossu
Anti-Sense Oligonucleotide Mediated Inhibition of the Murine P2Y2 Receptor Desensitization Mechanism, Lucas Harmon Bradley
Byssus Production in Freshwater Mussels (Bivalvia: Unionoidea), Megan Elizabeth Bradley
The Effects of a Golf-Specific, Home-Exercise Program on the Reduction of Overuse Injuries in College-Aged Male Recreational Golfers, Timothy Charles Brazeal
Autonomous Systems and the van der Pol Equation, Robert S. Brown
Context-Based Instruction: A Study on Learning, Retention and Affective Measures, Jeffrey Burgess
Missouri's New Sentencing Assessment Report: Does the Courtroom Workgroup Approve?, Julianna Cameron
Unrequited Love for a Female Beat Poet: The Deliberate Artistry of Elise Cowen, Jessie Ann Cannady
Love, Rescue, Heal: Managing the Meaning of a Mission to End Human Trafficking, Jessica Danielle Clements
Ecstasy and the Kinesthetic Body: An Ethnographic Study of Contemporary Penecostal Worship, Travis Warren Cooper
Gravity and Magnetic Analysis of the Tri-State Mining District: Kansas, Missouri and Oklahoma, Matt Lane Cosatt
Comparison of the MMPI-2 Clinical Scales and the MMPI-2-Rf Restructured Clinical (Rc) Scales in a Military Law Enforcement Sample, Jessica Erin Cosby
Dine becoming Bahai: Through the Lens of Ancient Prophecies, Linda Sue Covey
Studies on Isopropanol Use in Monitoring Green June Beetle (Cotinis Nitida L.), Brian Daniel Cowell
Cyber Warfare Strategy in the People's Republic of China, Eric Niepokoj Crownover
Characterization of Four Stilbene Synthase Genes and One Chalcone Synthase Gene in Grapevine, Ru not applicable Dai
Effects of the Ergopeptines Associated With Tall Fescue on Post Exercise Recovery of Horses Subjected to an Anaerobic Standard Exercise Test, Susan Rachel Demster
Investigations of Radiolysis Effects on Iron Species and Reaction of Fe3O>sub>4 Nanoparticles with Metal Ions Under Hydrothermal Conditions, Hingure Arachchilage Naveen Dharmagunawardhane
Reliability of Listener Ratings Using Selected Rating Scales in Auditory-Perceptual Voice Evaluation, Kristen M. Dingus
The Effects Of Exercise Intensity On Young Alzheimer's Disease Mice Living In Enriched Environments, Renee N. Ehrenstrom
The Effectiveness of Curwen Hand Signs and Corresponding Hand Movements on the Vocal Accuracy of Second Grade Students as Measured by Rutowski's Singing Voice Development Measure, Meghann Bell Elwood
The Effect of Color-Coded Notation on the Rhythm Reading Skills of First Grade Music Students, Kiersten Lane Fair
Formative Assessment Practices and Preparation for Music Festival, Katie Joanne Ford
Spanish Influences on the English Spellings of Bilingual Students, Elissa Eileen Fowler
Teaching Effectiveness Among Graduate Student Teaching Assistants in Mathematics, Anthony James Fraticelli
A Mathematical Analysis of the Lights Out Puzzle, Rima J. Freeman
France, Spain, and the Persecution of Protestant Heresy: A Study in Contrast, Gregory Everett French
Prejudice and Accuracy in Ratings as a Function of Rating Process in Assessment Centers, Nicole Elizabeth Friedman
Gravity and Magnetic Analysis of the Izee Terrane and Surrounding Area, Northeastern Oregon, Barbara J. Garcia
Convergent Validity of the Conners Continuous Performance Task-II and the Test of Variables of Attention, Rachel Lynn Gartner
Nurse Practitioner Role in the Prevention, Diagnosis, and Treatment of Underage Drinking, Mary Ann Geer
Deficiencies of the United States' Counterproliferation Efforts against the Islamic Republic of Iran, Darren Gerke
The Lady Takes the War to the Boards: Augusta Gregory and the Irish Renaissance, Gabrielle L. Glaze
Helping Those Who Help Themselves: a Critical Discourse Analysis Of CNN's 'Indepth: Empowered Patient', Shanna LeiAnn Goldsmith
Characterization of Distinct Sequential Subsets of IL-10 Induced Genes in LPS-Triggered Human Monocytic Cells, Brad Groppe
The Taliban the Second Time Around: The Evolution of Taliban Strategy and Tactics and Future Scenarios For Afghanistan, Jessica K. Groves
The Search for Stability in Kazakhstan and Kyrgyzstan, Genevieve Rachel Gunow
Assessing Student Perception of Social Media for Emergency Notification by a University: A Case Study, Natalie Lou Hanrion
Idealized Images of Advertising and Effects of Attached Health Disclaimer, Emily Renee Hegg
Vps1's Role From the Early Endosome to the Golgi, Chad Allen Highfill
Study of Magnetic and Electrical Properties of Yttrium Orthoferrite and Their Manipulation for Multiferroic Applications, Adam Paul Hinckley
β-Sitosterol Isolated from Theobroma Cocoa Induces the Expression Of Mkp-1 and Il-10 In Trigeminal Neurons, Jeffrey J. Hirst
Assessing the Health and Wellness Awareness, Knowledge, Attitudes, and Behaviors of Children, Kerri Melinda Hughes
Behavioral and Metabolic Responses of Juvenile Spotted Salamanders (Ambystoma Maculatum) to Alarm Cues from Damaged Skin and Predator Diet, Robert Lee Hunt
You're in My Country Now!: Defining American Identity Through Depictions of Arabs and Americans in American Film, Jennifer Ann Jackson
Sequence Stratigraphy of the Lower and Middle Mississippian Sub-System in Southwestern Missouri, Jeremiah S. Jackson
Qualification of Telomeric Maintenance and Elongation Due to Pulsed Electromagnetic Resonance Exposure, Scott C. Kelsey
Correlation of Temporomandibular Joint Disorder Examination with MPI 3 Scores, Joseph Hunt Kerwin
Sets of Lengths Over Residue Class Rings of the Integers, Daniel B. Kline
Are the Old Ways New Again?: Local Farmers Practicing Civic Agriculture in Southwest Missouri, Lester Scott Lakey
Developmental Trends in Spelling and Reading Among Children Who Are Persistently Poor Readers, Devery Rian Larsen
A Study of the Effect of Peer Tutoring on the Retention Rate and Grades of Undergraduate Mathematics Students, Jacob L. Lewellen
Comparing United States Counternarcotics Strategies in Colombia, Afghanistan, and Mexico, Mark Edward Limbo
Synthesis and Characterization of Carbon Nanotube Supported Platinum and Titanium Dioxide Nanoparticles, Qianqian Liu
The C-Street Conflict: Identifying Conflict Perceptions and Strategies in Multi-Party, Intractable Community Conflict, Theresa Marie Lochhaas
Identifying Spaces of Health in Airports: Adventurers, Attendants and Aviators, Stacey Ann MacDonald
Partners in Peace and War: Theories of Alliance Formation and the Prospects of a Russia-China Alliance Explored, James Peter MacHaffie