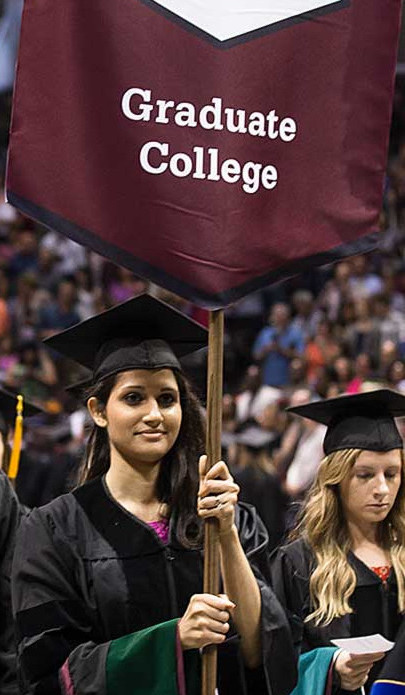 The first MSU graduate thesis was submitted in 1968. Since then over 3,300 theses have been submitted as part of graduate work at MSU.
Since the fall of 2008 graduate students have been required to submit their thesis in electronic form. Online access to most theses from 2008 to the summer of 2015 is available only on campus. Print copies of all theses are available in Meyer Library and in most cases through inter-library loan.
Did you submit a thesis as part of your graduate studies at MSU before 2015? If you would like to see the text of your thesis on this site please contact BearWorks@library.missouristate.edu
Theses from 2013
Microhabitat Selection by Caribbean Damselfish in a Marine Protected Area, Bluefield's Bay, Jamaica, Nathanael R. Light
Domestic Intelligence Reform: Assessing an Independent Domestic Intelligence Agency for the United States, Stephanie B. Linares
Lot 17 and Other Stories, Joseph C. Lucido
Vps1, a Novel Recycling Factor For the Traffic of Early Endosome to Late Golgi, Joshua Karl Lukehart
The Current Status and Future Trajectory of Violent Jihadism, Matthew Aaron Lytwyn
Hezbollah and the Irish Republican Army: A Comparative Cultural Analysis, Shayne Lee Martin
Effects of Sleep Deprivation With 10 and 110 Minute Recovery Periods on the P300 in University Students, Dana E. Matthyssen
Face-Name Mnemonics: The Effects of Abstract and Concrete Keywords on Recall, Morgan Taylor Maxwell
Gravity and Magnetic Analysis of the Chiwaukum Basin, Central Washington, Shannon McAdam
Investigations on the Effects of Hydrothermal Surface Doping of Europium Ions on Titanium Dioxide Nanoparticles, Phillip McCart
Unsaid, Madison McFarland
Tectonic Texts, Revolutionary Rhetoric, Evolving Ethos: Revising Print Journalism's Rhetoric and Ethos for a Multimedia World, Kandice McKee
Markov Chain Monte Carlo With Application to Image Denoising, Jakub Michel
Fabrication and Characterization of Tungsten Oxide Based Electrochromic Devices Grown by Pulsed Laser Deposition, Alex Miller
Learning on the Go: A Study of the Qualities of Experience for Educators and Learners Using Itunes U, Brad Stewart Mitchell
Criminal Justice Students' Knowledge and Perspectives of Human Trafficking: An Exploratory Study, Shauna Sue Mitchell
Sunshine Policy 2.0: Revisiting, Revising, and Reapplying It Towards North Korea, Karen Tsai Montague
Nutrition Education and Labels in the 8Th Grade Cafeteria to Promote Healthier Eating Choices, Becky Lynn Moore
Contraceptive Controversy in the Affordable Care Act: Sandra Fluke's Testimony and Rush Limbaugh's Response, Kelly Michelle Nickel
Pediatric Patient and Injury Characteristics, and Signs and Symptoms Associated with Positive Computed Tomography of the Head, Trisha Ann Orrell
Convergent Validity of the Wechsler Individual Achievement Test-Third Edition and the Woodcock-Johnson III Tests of Achievement -Form A-Standard Battery, Gwendolyn Rae Page
Narratives of Transition: United States Service Members' Stories of Reintegration after a Deployment to Iraq or Afghanistan Post 9/11, Elizabeth Pamfilis
Gray Bat (Myotis Grisescens) Winter Activity in Southern Missouri, Joshua David Parris
Attitudes and Knowledge of Missouri Attorneys Regarding Developmentally Appropriate Practice, Rebecca Ann Pearson
Beauties, Booties, Busts, and Boys: An Analysis of the Evolution and Influence of American Burlesque, Kacey Allyn Pennington
Consumer Willingness to Pay for Locally Produced Grass-Fed Beef in Southwest Missouri, Micala Penton
Consumer Willingness to Pay for Locally Produced Dairy in Southwest Missouri, Kathleen Phelps
Particle Capture by Freshwater Bivalves: Implications for Feeding Ecology and Biopesticide Delivery, Madeline Elizabeth Pletta
The Effects of Ammonia Inhalants on Strength Performance in Male Weight Lifters, Adam Potts
Characterizing Emotional Eaters: Towards a Comprehensive Model of Emotional Eating, Eileen Nicole Quinn
A Behavioral Syndrome in the Southern Red-Backed Salamander (Plethodon Serratus), Travis West Reeder
Mathematical Origami and Conic-Constructibility, Sarah Kate Rodrigues
Grace Saving, Angela Beth Rose
America's Achilles Heel: Cyber Security and Its Implications for America's Status as a World Power, Christopher Rozecki
Norton (Vitis Aestivalis) Grape Breeding for Powdery Mildew Disease Resistance, Surya Sapkota
Spatial Patterns and Multi-Scale Habitat Selection of the Mudsnake (Farancia Abacura) at the Northern Limits of Its Range, Daniel Schepis
Effects of Six Months of Treadmill Running on Amyloid Beta, Plaque Load, and Behavior in TG2576 Mice, Whitney Lauren Schroer
The Rise and Fall of Markets Along Bluefields Bay, Jamaica, Nicholas Salvatore Scolaro
Petrographic Analysis of the Lamotte Sandstone in Missouri: Potential for Carbon Sequestration, Stephen Andrew Shields
A Structural and Motivic Analysis of Osm Preludii Pro Klavir Op. 30 By Miloslav Kabelac, Lucinda Marie Sinco
Exposing the Wound : A Creative Exploration of the Lasting Effects of Sexual Abuse (or How I Didn't Get Better ), Ariel Smith
Temporal Transcriptional Regulation of IL-10-Induced Anti-Inflammatory Genes in LPS-Triggered Macrophages, Tyler Joseph Smith
An Ethnographic Study of Human Trafficking in Springfield: a Real Or Perceived Problem?, Melissa Jo Sowers
A Geophysical Study of the Chesapeake Fault Zone, Western Missouri, Joseph Ryan Spinks
Physiological Measurements of Missouri Fox Trotters and Quarter Horses Performing a Standardized Trail Ride Test, Katie Lee Spruell
Assessing Intentions: The Importance of Iran's Strategic Culture, Lindsey Jordan Strain
Numerical Simulation of the Response of the St. Francois Aquifer to CO2>Injection, Greene County, Missouri, Stephanie Stratton
Rethinking Homeland Security: the Roles of State and Local Authorities in Defending America, Scott Matthew Swift
The Characteristics and Practice Patterns of Family Nurse Practitioner Program Graduates of Missouri State University, Larisa Alexandrovna Sychova
Development of Carboxylate Anion Selective Polymeric Electrodes Based on Erbium (III) Porphyrins, Eric Tague
The Object of My Abduction, Bassem Tahhan
Inactivation of Tor Proteins Affects the Dynamics of Endocytic Proteins in Early Stage of Endocytosis, Brandon Scott Tenay
Reproductive Biology of Alligator Snapping Turtles: Behavior, Reproductive Investment, and Nest Predation, Denise Michele Thompson
Evaluating the Impact of Interventions Designed to Change Social Attitudes, Sequana La'Nique Tolon
The Relationship Between Auditory Sensory Gating and Higher-Level Cognitive Function, Monica Leanne Truelove-Hill
A Method for Detecting Nesting Activity, Thermal Implications of Different Nesting Strategies, and Activity Patterns of Ornate Box Turtles (Terrapene Ornata), Charles Tucker
The Use of Farm Credit in Missouri, Caroline Marie Tyler
A Comparison of Parametric, Nonparametric, and Observation Oriented Modeling Techniques, Kathrene Diane Valentine
Folklore, Fakelore, and Folklore as a Literary Device in Mark Twain's Huckleberry Finn and Tom Sawyer, Genevieve Mercedes Vallentine
Social Links, Justin Christopher Villasenor
Investigating Attitudes and Subjective Norms Towards Sedentary Behaviors, Miranda R. Walton
The Evolution of Al Qaeda's Financial Network, Robert Warbinton
Rates of Infection of Amblyomma Americanum and Dermacentor Variabilis By Borrelia Burgdorferi and Borrelia Lonestari in Southwest Missouri, Richard Dean Wells
Eldercare and the Work Environment: Coworkers' Perceptions and Behavioral Reactions, Amanda Wernli
Echoes of Earth, Satarah B. Wheeler
The Use of Temperature Gradients as a Possible Mechanism for Energy Conservation in Hibernating Tri-Colored Bats, Risa Marie Wright
Examining the Legality of Enhanced Interrogation Techniques Used in the War on Terror, Brandi Michelle Young
Development and Characterization of Pulsed Laser Deposited Tungsten Oxide Thin Films for Electrochromic Applications, Syed Ali Zaidi
Canopy Management Effects on Yield, Fruit and Wine Quality, Pruning Weight, and Fruit Rot of Norton Grapevines, Xinyi Zhang
Theses from 2012
Varying Priorities in Strategic Nuclear Arms Control, Christopher Marc Archambault
The Ethics of Amos in Light of Its Ancient Near Eastern Context, Mark D. Arnold
The Saudi-Iranian Relationship and Its Implications for the Future of the Middle East, Rachel Anne Aunspaugh
A Study of Mathematical Reasoning and Sense-Making in a General Education Mathematics Course, Brian Benjamin Barnhouse
Characterizing the Role of Tetrahymena Histone Deacetylase 2 in DNA Damage Repair in the Ciliate Tetrahymena Thermophila, Kailey Deane Barron
Effects of College Pre-Entry Expectations on Student Attrition, Timothy Justin Bartkoski
Targeted Killing Technologies and U.S. Counterterrorism Policy, Vincent Jeffrey Bataoel
The Set of Powers in a Group, Caleb A. Bennett
An Applied Karst Study of the Ward Branch Watershed Near the James River Freeway/South Campbell Interchange, James Lundstrom Berglund
Hydrothermal Synthesis and Characterization of Cobalt Doped Dilute Magnetic Semiconducting Nanoparticles, Sirish Chandra Bhamidipati
Geometric Techniques for Solving a Certain Diophantine Equation, Christina P. Bisges
The Creation of the Ottoman Landscape in Southeastern Europe: Fourteenth to Nineteenth Centuries, Matthew Elmo Bosch
Ebonyshell Host Identification and Reproductive Biology, Benjamin Ross Bosman
The Wechsler Memory Scale-Fourth Edition Flexible Approach: an Exploratory Analysis of Convergent Validity with the Wechsler Memory Scale-Fourth Edition, Chelsea Marie Bouquet
Sticks With Stones: Controlled Experimentation in the Use of the Weighted Atlatl, David I. Cain
Conflict Resolution in the 21St Century, Sarah C. Caldwell
Bordetella Hinzii Model of Otitis Media in the C57Bl/6J Mouse, Laura Lynn Campos
Shifting U.S. Cyber Strategy from Defense to Offense, Ryan Andrew Carey
Log Linear Models in Categorical Data Analysis, Elena Antonia Castanada
Beating the Odds: A Case Study of Protective Factors of a Resilient Child Who Exhibits Well-Developed Prosocial Behavior, Shiyi Chen
Remembering, Kenneth Chumbley
Effects of Perceived Communication and Health Beliefs on Anticipated Treatment Adherence in a University Health Center, Amber Nicole Cichon
Posing Pretty, Heather Cook
Southwest Border Security Assessment, William Jack Cornelius
Gunboat Diplomacy in the South China Sea, Matthew Ryan Costlow
Tetrahymena Histone Deacetylase 14, a Stress-Responsive Class I Sirtuin That Changes Localization and Expression in Response to Genotoxic and Metabolic Stress, Kyle Aaron Cottrell
Sowing the Seeds of Change: An Ethnographic Study of the Religious Motivations of Producers and Consumers of Locally Produced Foods, Monica Leigh Peck Cottrell
Effects of Single and Dual Orexin Receptor Antagonists on Trigeminal Nociception, Kelly Eileen Crowe
A Generously Imagined World: the Reception of Tzedakah Texts in Diasporic Jewish Communities, Krista Nichole Dalton
X-Ray Adsorption Near Edge Structure Of Co2+, Ni2+ and Zn2+ Ions Adsorbed on Fe3O4 Nanoparticles in Super Critical Aqueous Fluids, Joseph Wesley Demster
The European Union at the Start of the 21St Century: An Examination of Challenges in the Context of EU Integration, Bryan Patrick DeWinter
Channel Morphology, Substrate Variability, and Bedrock Influence in the James River, Southwest Missouri Ozarks, Andrew Robert DeWitt
Land Use Effects on Stream Morphology and Macroinvertebrate Communities in the Ozarks Region Taney County, Missouri, David Dickson
Topical Calcitonin Gene-Related Peptide Increases Wound Closure in Second Degree Cutaneous Burns, Darin Thomas Dieckhoff
Investigations Into Erbium (III) Metalloporphyrins as Ionophores in Ion-Selective Electrodes, Erin Marie Dierker
Rhetoric in the Vernacular: Identification, Symbolic Convergence, and Robert Kenner's Food, Inc., Dana Dominguez
Diet and Feeding Behavior of Juvenile Alligator Snapping Turtles (Macrochelys Temminckii) in Eastern Oklahoma, Mitchell B. East
Movement and Habitat Selection by Smallmouth Bass, Micropterus Dolomieu, in an Ozark Stream, Sarah Ann Ettinger-Dietzel
Effects of Temperature on Foraging, Endurance, and Sprint Speed in Agkistrodon Piscivorus and Nerodia Sipedon, Wendy Lee Evans
Evaluating the Effectiveness of a South Texas Rangeland Curriculum on Student Knowledge, Understanding, and Appreciation, Ashley Exendine
Commedia Dell'Arte in Modern Theatre, Jennifer Marie Ezell
Examination of Impact: Intergroup Dialogues in Diversity Engagement, Camielle Joy Famous
Forensic Age Determination by Digital Radiographic Measurement of the Dental Pulp, Marlene Kay Feisthamel
Mexican Transnational Criminal Organizations, Terrorist Tactics, and the Threat to the United States, James Scott Fifield
From Flying Bombs to Global Hawks : US Military Unmanned Aviation, Alexander John Fletcher
Osage Glass Bead Use: Archaeological and Ethnohistorical Evidence of Change and Continuity Through the Early Postcontact Era, John Albert Fox
Ecclesiology After God: Materialism and Doubt in the Emerging Church Movement, Matthew James Gallion
Opening a Can of Worms: African American Therapists' Attitudes about Broaching Race with White Clients, Michelle Gavel
Prescribed Fire Effects on Woodland Structure, Light Levels and Understory Plant Communities in Missouri Oak-Hickory Woodlands, Rebecca Gehringer
Transport Properties of Alumina Nanoporous Membranes Modified with Varying Length Alkyl Chain Silane Groups, Derek Alan Gillis
Values in Act: The Use of the Expressive Writing Paradigm in Facilitating Values-Based Behavior Change, Charles Lee Gilpin
Chemistry of Radialenes: Quantum Mechanical Approach to Determining Spectroscopic and Structural Properties of [5]Radialene and the Heteroanalogs in Assembled Nanostructures Using Ab Initio and Density Functional Theories, Kevin Godber
Aureolaria Grandiflora (Benth.) Penn. Response To: a Controlled Burn, Stratification, and Presence of Three Species of Quercus, Patrick Lindell Greenwald
Bugs Dividing: The Impact of Synthetic Biology on the Proliferation of Biological Weapons, Robert Andrew Griffith
Comparison of Methods to Estimate the Home Range of the Indiana Bat (Myotis Sodalis) in Northeast Missouri, Benjamin Thomas Hale
Stream Discharge-Drainage Area Relationships in Missouri, Megan Colleen Harrington
Development and Characterization of a Mechanically Induced Temporomandibular Joint Disorder, Jordan Leigh Hawkins
Vps1's Implication on Late Endosome-to-Vacuole Traffic, Jacob Robert Hayden
Calcitonin Gene-Related Peptide Promotes Wound Healing of Cornea, Joshua Blake Hayden
Deuterium Solid State Nuclear Magnetic Resonance of DNA Containing Single Base Lesions, Melissa Nicole Hayes
"Be Not Conformed to This World": A History of Worldliness in the Assemblies of God, Micah L. Hildreth
Blood and Fire: The Inquisition of Mary Tudor, 1555-1558, David Allen Hill
Climate Instability, Security, and United States Defense Policy, Kayla R. Hinrichs
Occupancy and Detection Rates of Salamanders in Association with Altered Water Regimes at Mingo National Wildlife Refuge in Southeastern Missouri, Andrew Stewart Hoffman
Triptych: Off Thresher Road, Brett Daniel Houser
Group Theory Underlying the 3x3x3 and 5x5x5 Rubik's Cubes, Kristen Michelle Howell
Nuclear Proliferation Theory and Practice: the Case of Iran, B. Bates Hoyt
College Small Groups: A Study of an Instructional Tool to Increase Satisfaction and Outcomes, Gary Lee Iman
The Effect of Activating the Olivocochlear Bundle Ipsilaterally and Contralaterally on Cochlear Microphonic in Humans, Abdullah M. Jamos
The Mark of the Beast: Investigating the Relationship Between a Visible Face Tattoo and Perceptions of Dangerousness, Kristina Kay Johnston
Foreign Policy in the South Caucasus, Sean Edward Kavanagh
Electrical and Magnetic Properties of Molybdenum Doped Yttrium Ion Garnet for Spintronic Applications, Soma Khanra
Impact of Perceived Social Support on Mental Health Court Outcomes, Jennifer Elizabeth Kincaid
The Functional Role of Self-Directed Speech, Self-Regulation Skills, and Social Engagement, Mariko Kinoshita
1H NMR examination of DNA structure containing uracil and abasic site lesions, Stephen Kramer
Preservice Teachers' Perceptions of Their Literacy Practicum Experiences, Jenna Victoria Laughlin
Bernstein Polynomials and Their Applications, Cody Ryann Lawson
Resistivity Survey to Identify Archaeological Features at the Nathan Boone Homestead State Historic Site, Abraham Ledezma Martinez
Selection for Run1-Ren1 Dihybrid Grapevines Using Microsatellite Markers, Chen Li
Bayesian Inference in Linear Regression Models, Shucen A. Liu
Venezuela's Grand Strategy and V.I.Russ: The Strategic Triad and Future Security Implications for the United States, Cassandra Marie Lucaccioni
Electrochemical Impedance Analysis of Methanol and Ethanol Oxidations on Carbon Nanotube-Supported Pt and Pt-Ru Nanoparticles, Bo Ma
Faith's Late Procession: Poems, Dustin M. Macormic
The Role of Disruption of Meiotic Control 1 (DMC1) in DNA Repair in Tetrahymena Thermophila, Allie Kay Maltzman
The Role of United States Maritime Forces in Containing the Iranian Threat, Shannon Brett Matlock
Methamphetamine Incidents and Child Abuse in Missouri: A Regression Analysis at the County Level, Brittney McClure
Nurses' Perceptions of Moral Distress When Initiating Cardiopulmonary Resuscitation, Kristie Martine McCoy
The Transitional Seconda Prattica in the Pastor Fido Madrigals of Monteverdi's Quinto Libro de Mardigali, Dustin McKinney
Nesting Ecology in Reintroduced Alligator Snapping Turtles (Macrochelys Temminckii), Jessica Leigh Miller
Effects of Increasing Levels of Distillers Dried Grains on Forage Intake and Digestibility of Moderate Quality Fescue Hay, Wyatt Wayne Miller
Small Fires, Toni Mitchell
Katniss and the Monomyth: Constructing Gender Identity in the Hunger Games, Hilary Montgomery
Deposition and Emplacement Characteristics of the Weaubleau Breccia: Indications from Clast Provenance and Analyses, Kevin Edward Moon
The Russian Federation: Natural Gas and Foreign Policy, Meghan B. Morgan
Shift Work and Chronic Disease in Female Hospital Nurses, Jamie Lynn Morse
Getting through the Maze : An Analysis of Al-Qaeda Recruiting Techniques, Ryan Moyer
Tell Me The Old, Old Story: The Hymns and Testimonies of Ancient Israel and American Pentecostals, Meghan D. Musy
"Courage Is Contagious": The Use of That Takes Ovaries Drama Therapy to Empower Women and Girls, Autumn Ivy Nelson
Heat Treatment of Ozark Cherts: An Archaeological Experiment in the Effects of Heat Treatment on Toolstone Flaking Properties, Craig Matthew Picka
Pineapple Upside Down Boy (& Other Figures of Note in the Field of Curiosity), Robert Bruce Pickering
The Cautionary Tale of Communist China: Missionaries and the Pentecostal Shift Towards Anti-Communism from 1914 Through 1951, Jason Marc Pudlo
Cyanobacteria Abundance and Toxin Production in a Drinking Water Supply Reservoir, Kari Elyse Reynolds
Stability and Bifurcation Analysis of Two Predator-Prey Models With Refuge and Threshold Harvesting, Justin Scott Ricklefs
Developing Automation Tools for Hydrologic Assessment in a GIS Environment, Elijah L. Robison
The Synthesis and Characterization of Pegylated Dendrimers, Jacob Michael Robison
Modeling Effects of Mortality on Indiana Bat (Myotis Sodalis) Populations at Wind Energy Facilities, Shannon Elizabeth Romeling
Geochemical Modeling of the Lamotte Formation for Carbon Sequestration in Missouri, Nelson Kipngetich Rono
Ionic Liquid Adsorbate Enhanced Electrogenerated Chemiluminescence of Ruthenium Compounds in Water, Jared Franklin Roop
Differential Diagnosis of Attention Deficit Hyperactivity Disorder and Bipolar Disorder in Children: 9-Year Follow-Up, Michael Loren Rosen
Effects of Artificial Reef Implementation on Fish Populations in a Marine Protected Area: Bluefields Bay, Jamaica, Joshua Harrison Rudolph
Ground Penetrating Radar Survey of the Historic Cemeteries at the Nathan Boone Homestead State Historic Site, Daniel M. Salas
Measuring Values: Assessing the Properties of Current Tools, Brandon Thomas Sanford
Facilitating Justice: Examining the Roles and Perceptions of Volunteers in Community-Based Restorative Justice Processes, Caryn Elizabeth Saxon
The Effects of Various Fertilizers on the Micro-Habitat of the Northern Bobwhite in the First Year of Fertilization, Ashley Diane Schnake
Suite for Jazz Band and Strings, Michael Lee Schwartz
Islamist Radicals in Latin America, Marcus Schweinfurth
Affinity for Carboxylate Anions by Erbium(III)-Metalloporphyrins Used as Ionophores in Ion-Selective Electrodes, Garrett Smith
Size-Dependent Synthesis, Characterization and Biomedical Applications of Zinc Oxide Nanoparticles, Ryan Theodore Spidle
The Tight Booking of an Era: Circuit Chautauqua's Role in the Development of an American Theatre, Christopher Staggs
The Relationship Between Health Behaviors and the Incidence of Sexual Violence Among College Women, Cortni Marie Stratton
Predicting Integrity Behavior with the Implicit Association Test, Phillip Steven Thompson
Effect of Nucleobase Complexation on Gold Nanoparticle Formation, Regina Abla Tudzi
On the Death of My Sister: A Crystallized Account of Family Grief and Bereavement, David Van Bebber Jr.
Native Rates of Speech: Considerations for Intelligibility Training When Working with L2 Speakers, Robert C. Van Giesen
Characterization of Novel Nanocomplexes Derived from Cobalt Hexamine, Polyacrylic Acid and RNA, Sindhuri Venuturumilli
Synthesis of New Tridentate and Tetradentate Ligands to Complex Silver(I), Lauren R. Verheyen
Public Expression of Religion in the United States: Inside the Wall of Separation Between Church and State, Canaan Aaron Vermillion
Dynamics and Bifurcations in Variable Biological Two Species Interaction Models Implementing Piecewise Linear Alpha-Functions, Katharina Voelkel
Venomous or Veritable? Perceptions of Child Sexual Abuse Allegations Arising During Divorce, Jessica A. Ware
Expressive Language in Response to Personal Versus Generic Photographs: A Pilot Study of Performance in Individuals With Alzheimer's Disease and Those Without, Samantha Lynn Weatherford
"I Was Their Worst Nightmare": The Narrative Experience of Military Widows, Erin Christine Wehrman
A System to Distinguish Native and Nonnative Written English, Philip Magnus White
An Examination of Body Tracing Among Women with High Body Dissatisfaction, Gail Ann Williams
Least Absolute Deviation Regression by Iterative Weighted Median and Functional Gradient Descent, Shennan Ye
The Dialectics of Boundary Spanning: An Examination of the Dialectic Tensions Experienced by the Boundary Spanners of a Complex Organization Composed of Interrelated Groups, Eric John Zackrison
Islamic Radicalization in Central Asia, Christopher J. Zerega
Theses from 2011
Counterterrorism Strategy in Yemen, Timothy Ryan Acevedo
Errors in the Global War on Terror: A Strategic Analysis of the Failures of the U.S. in Deterring Al Qaeda, Lisa Marie Allen
Fibrinogen Gamma' Inhibits Thrombin-Induced Platelet Activation, Amruta Ashtekar
Some Methods of Linkage Analysis, Aaron Nathaniel Baker
Norton Grapevine Canopy Management Effects on Fruit and Wine, Staci Nicole Bass
Space-Based Missile Defense: The Past, the Present, the Future, Michaela Bendikova
Jesus, the Slayer of Death: The Descensus Ad Inferos in the Demonstrations of Aphrahat, James Wesley Bennett
Petrographic Analysis to Determine Spatial Variation of Porosity and Mineralogy in the Lamotte Sandstone in Southwest Missouri, Marissa LeAnne Berger
Synthesis and Characterization of Cobalt Nanoparticles for Biomedical Applications, Hari Lal Bhatta
The Principle of Destruction in Irregular Warfare: Theory and Practice, Benjamin Kane Borgeson
Terrorist Organizations in North Africa: The Evolving Threat to Global Security, Jimmy Alexander Bossu
Anti-Sense Oligonucleotide Mediated Inhibition of the Murine P2Y2 Receptor Desensitization Mechanism, Lucas Harmon Bradley
Byssus Production in Freshwater Mussels (Bivalvia: Unionoidea), Megan Elizabeth Bradley
The Effects of a Golf-Specific, Home-Exercise Program on the Reduction of Overuse Injuries in College-Aged Male Recreational Golfers, Timothy Charles Brazeal
Autonomous Systems and the van der Pol Equation, Robert S. Brown
Context-Based Instruction: A Study on Learning, Retention and Affective Measures, Jeffrey Burgess
Missouri's New Sentencing Assessment Report: Does the Courtroom Workgroup Approve?, Julianna Cameron
Unrequited Love for a Female Beat Poet: The Deliberate Artistry of Elise Cowen, Jessie Ann Cannady
Love, Rescue, Heal: Managing the Meaning of a Mission to End Human Trafficking, Jessica Danielle Clements
Ecstasy and the Kinesthetic Body: An Ethnographic Study of Contemporary Penecostal Worship, Travis Warren Cooper
Gravity and Magnetic Analysis of the Tri-State Mining District: Kansas, Missouri and Oklahoma, Matt Lane Cosatt
Comparison of the MMPI-2 Clinical Scales and the MMPI-2-Rf Restructured Clinical (Rc) Scales in a Military Law Enforcement Sample, Jessica Erin Cosby
Dine becoming Bahai: Through the Lens of Ancient Prophecies, Linda Sue Covey
Studies on Isopropanol Use in Monitoring Green June Beetle (Cotinis Nitida L.), Brian Daniel Cowell
Cyber Warfare Strategy in the People's Republic of China, Eric Niepokoj Crownover
Characterization of Four Stilbene Synthase Genes and One Chalcone Synthase Gene in Grapevine, Ru not applicable Dai
Effects of the Ergopeptines Associated With Tall Fescue on Post Exercise Recovery of Horses Subjected to an Anaerobic Standard Exercise Test, Susan Rachel Demster
Investigations of Radiolysis Effects on Iron Species and Reaction of Fe3O>sub>4 Nanoparticles with Metal Ions Under Hydrothermal Conditions, Hingure Arachchilage Naveen Dharmagunawardhane
Reliability of Listener Ratings Using Selected Rating Scales in Auditory-Perceptual Voice Evaluation, Kristen M. Dingus
The Effects Of Exercise Intensity On Young Alzheimer's Disease Mice Living In Enriched Environments, Renee N. Ehrenstrom
The Effectiveness of Curwen Hand Signs and Corresponding Hand Movements on the Vocal Accuracy of Second Grade Students as Measured by Rutowski's Singing Voice Development Measure, Meghann Bell Elwood
The Effect of Color-Coded Notation on the Rhythm Reading Skills of First Grade Music Students, Kiersten Lane Fair
Formative Assessment Practices and Preparation for Music Festival, Katie Joanne Ford
Spanish Influences on the English Spellings of Bilingual Students, Elissa Eileen Fowler
Teaching Effectiveness Among Graduate Student Teaching Assistants in Mathematics, Anthony James Fraticelli
A Mathematical Analysis of the Lights Out Puzzle, Rima J. Freeman
France, Spain, and the Persecution of Protestant Heresy: A Study in Contrast, Gregory Everett French
Prejudice and Accuracy in Ratings as a Function of Rating Process in Assessment Centers, Nicole Elizabeth Friedman
Gravity and Magnetic Analysis of the Izee Terrane and Surrounding Area, Northeastern Oregon, Barbara J. Garcia
Convergent Validity of the Conners Continuous Performance Task-II and the Test of Variables of Attention, Rachel Lynn Gartner
Nurse Practitioner Role in the Prevention, Diagnosis, and Treatment of Underage Drinking, Mary Ann Geer
Deficiencies of the United States' Counterproliferation Efforts against the Islamic Republic of Iran, Darren Gerke
The Lady Takes the War to the Boards: Augusta Gregory and the Irish Renaissance, Gabrielle L. Glaze
Helping Those Who Help Themselves: a Critical Discourse Analysis Of CNN's 'Indepth: Empowered Patient', Shanna LeiAnn Goldsmith
Characterization of Distinct Sequential Subsets of IL-10 Induced Genes in LPS-Triggered Human Monocytic Cells, Brad Groppe
The Taliban the Second Time Around: The Evolution of Taliban Strategy and Tactics and Future Scenarios For Afghanistan, Jessica K. Groves
The Search for Stability in Kazakhstan and Kyrgyzstan, Genevieve Rachel Gunow
Assessing Student Perception of Social Media for Emergency Notification by a University: A Case Study, Natalie Lou Hanrion
Idealized Images of Advertising and Effects of Attached Health Disclaimer, Emily Renee Hegg
Vps1's Role From the Early Endosome to the Golgi, Chad Allen Highfill
Study of Magnetic and Electrical Properties of Yttrium Orthoferrite and Their Manipulation for Multiferroic Applications, Adam Paul Hinckley
β-Sitosterol Isolated from Theobroma Cocoa Induces the Expression Of Mkp-1 and Il-10 In Trigeminal Neurons, Jeffrey J. Hirst
Assessing the Health and Wellness Awareness, Knowledge, Attitudes, and Behaviors of Children, Kerri Melinda Hughes
Behavioral and Metabolic Responses of Juvenile Spotted Salamanders (Ambystoma Maculatum) to Alarm Cues from Damaged Skin and Predator Diet, Robert Lee Hunt
You're in My Country Now!: Defining American Identity Through Depictions of Arabs and Americans in American Film, Jennifer Ann Jackson
Sequence Stratigraphy of the Lower and Middle Mississippian Sub-System in Southwestern Missouri, Jeremiah S. Jackson
Qualification of Telomeric Maintenance and Elongation Due to Pulsed Electromagnetic Resonance Exposure, Scott C. Kelsey
Correlation of Temporomandibular Joint Disorder Examination with MPI 3 Scores, Joseph Hunt Kerwin
Sets of Lengths Over Residue Class Rings of the Integers, Daniel B. Kline
Are the Old Ways New Again?: Local Farmers Practicing Civic Agriculture in Southwest Missouri, Lester Scott Lakey
Developmental Trends in Spelling and Reading Among Children Who Are Persistently Poor Readers, Devery Rian Larsen
A Study of the Effect of Peer Tutoring on the Retention Rate and Grades of Undergraduate Mathematics Students, Jacob L. Lewellen
Comparing United States Counternarcotics Strategies in Colombia, Afghanistan, and Mexico, Mark Edward Limbo
Synthesis and Characterization of Carbon Nanotube Supported Platinum and Titanium Dioxide Nanoparticles, Qianqian Liu
The C-Street Conflict: Identifying Conflict Perceptions and Strategies in Multi-Party, Intractable Community Conflict, Theresa Marie Lochhaas
Identifying Spaces of Health in Airports: Adventurers, Attendants and Aviators, Stacey Ann MacDonald
Partners in Peace and War: Theories of Alliance Formation and the Prospects of a Russia-China Alliance Explored, James Peter MacHaffie
Group-Theoretical Aspects of a Family of Puzzles, Anna Marie Madras
Effects of Ionic Liquids on the Electrogenerated Chemiluminescence of Tris (2, 2'-Bipyridyl) Ruthenium (II) Chloride, Manjeera Malempati
Photo-Response of Single- and Multi-Walled Carbon Nanotubes Sensitized with Photoactive Materials, Johnanthan Scott Malone
Spatiotemporal Characteristics of Atmospheric Dust Sources on the Southern High Plains and Eastern New Mexico Using Modis Imagery from 2001 to 2009, Mbongowo Joseph Mbuh
1H NMR Examination of DNA Structure Containing 1, N6-Ethenodeoxyadenosine, Brianna Medrano
The Modernization of the People's Liberation Army: Enabling China's Rise, Jessica Waine Miller
Visualizing Carbon Costs: Salt Lake City, Utah to West Yellowstone, Montana, Carol Grace Minton
Effect of Ergotamine and Ergovaline Ingestion on Recovery in Horses Subjected to a Standardized Exercise Test, Kelsie Lynn Minton
Using the Arabic Language as a Tool For Cultural Understanding in the U.S. in the Post 9/11 World, Moulay Abdelkarim Moukrime
Pil1, an Eisosome Organizer, Plays an Important Role in the Recruitment of Synaptojanins and Amphiphysins to Facilitate Receptor-Mediated Endocytosis in Yeast, Erin Ruth Murphy
A Comparison Between Contralateral Suppression in Cochlear Microphonics and Distortion Product Otoacoustic Emissions, Fadi Jamil Najem
Analysis of DNA Dynamics Using Solid-State Nuclear Magnetic Resonance with Magic Angle Spinning, Sarah Elizabeth Nichols
Infection Rates of Amblyomma Americanum and Dermacentor Variablis by Francisella Tularensis and Borrelia Lonestari in Southwest Missouri, Jacob Rhy Norton
Effects of REM Sleep Deprivation on Trigeminal Nerves: Increased Thermal Sensitivity, Allison Elizabeth Overmyer
Classroom Investigation of Toddler Conflict Resolution and Moral Development, Rachel Leigh Pachmayr
Using Expressive Arts Therapy Techniques to Assist Low Socioeconomic Middle School Students Overcome Barriers in Self-Esteem, Stephanie L. Peek
The Treatment of Multicultural Music in Two Elementary Music Textbooks, 1988-2008, Meliszma Lynn Phillips
Modulation of Enzyme Activity by DNA: a Kinetic Investigation of Enzyme Tyrosinase, Sarah Phillips
The Lived-Experience of the Obese Adolescent Female: A Qualitative Perspective, Jamie Leigh Randall-Arell
Variability in Growth and Age of the Duskystripe Shiner Along a Stream Gradient, Nathan Michael Recktenwald
Counterinsurgency and Counternarcotics Strategies: Colombia's Lessons for Afghanistan, Ashley R. Richardson
The Asymmetric Challenge: The Effects of Proliferation of Man-Portable Guided Missiles on Global Security, Gregory Benjamin Robins
An Introduction to Uniform Distribution Modulo 1, Stacy Jo Robinson
Physiological Plasticity and Ecology of the Yellow Mud Turtle (Kinosternon Flavescens) During Hibernation, Tyler R. Sanders
(Re)Creating Paul: Toward a More Generous Historiography, Darryl James Schafer
Electrogenerated Chemiluminescence of Luminophores and Ionic Liquids, Megan Jean Schnuriger
Homosexual and Same-Sex Stalking: An Analysis of Perception, S. Scott Shipman
"Far in Distant Lands to Dwell": The Sacred Harp Presence in the Arkansas Ozarks, Matthew James Shomaker
The Role of DNA Damage Dependent Rad23 Ubiquination in Stabilization of Rad4, Archana none Shrestha
The Future of Japan in the Asian Security Balance, Adam Jason Shusterman
An Inquiry Into the Factor Structure and Internal Consistency of the Counselor-Trainee Process Assessment, Josh Tyler Smith
Calcitonin Gene-Related Peptide Stimulation of Cytokine Release from Astrocytes and Microglia, Kael M. Smith
Piety and Puritanism in the Plays of the Poetess-Punk Aphra Behn, Magi Ida Smith
Quick Fix and Heartbeats, Jessica Marie Sneeringer
The Effect of Sulfur Dioxide on the Color Development of Chambourcin Wine, Lucas Dmitry Snodgrass
Identification and Characterization of Histone Deacetylase 11 in Tetrahymena Thermophila, Steven Craig Snyder
The Future of the Transatlantic Security Relationship, Candice Wise Spaulding
The Effectiveness of a Phonics-Based Early Reading Package for Preschool Children Who Are Deaf or Hard of Hearing, Heather L. Spychala
Bulk Elemental Analysis of the Lamotte Sandstone Using Non-Destructive X-Ray Fluorescence, Molly Ann Starkey
Only Girls Can Be Called Pretty: an Investigation of Gender Differences in Verbal Feedback to Preschoolers, Lindsey Heath Steding
The Effect of Location and Duration of Silent Hesitations on Speech Fluency, Alexa Rae Stevens
Predictive Distribution Modeling of Joshua Tree Habitat Using Logistic Regression, Joseph Michael Sturgis
Microbial Source Tracking in the South Dry Sac Watershed: An Interdisciplinary Approach, Emily L. Sturnfield
The Gauge Integral and Its Connection to the Lebesgue Integral, Andrew Thomas Swift
The New Expressivist: Redefining Composition and the Reader with the Dawning of Social Expressivism, Nicole Christine Thom-Arens
Mourning and Reversal/Joy in the Hebrew Bible: David's Lost Child in 2 Samuel 12:15-23, Christine Rene Tibbs
Transcriptional Regulation of a Powdery Mildew Inducible Gene in Grapevine, Zsofia Toth
Performance Rating Bias Resulting from Ratee Accent, Erin Amanda Trivitt
Motivation for Choosing Mind/Body Or Traditional Exercise and Their Expected Benefits, Tonya R. VerSteeg-Pastar
Sediment, Nutrient, and Bacteria Runoff from Biosolids and Commercial Fertilizers under Simulated Rainfall, Cody Brock Wallace
Biophysical Characteristics of a Zinc Oxide-Based Nanoseries: Interactions with Proteins and Effects on Human Cancer Cells, Laurie Lee Washington
Fish Community Structure and Associated Habitat in the James River, Southwest Missouri, Jacob K. Waters
Gravity Analysis of the Tendaho Graben, Afar Depression, Ethiopia, Benjamin Weide
The Effects of Procrastination on Student Papers, Amy Diane Whitson
Radical Islam in Afghanistan: The Case of Al Qaeda, Catherine Lee Whittington
Persia Rising: Iran's Nuclear Program, Charles Forrest Yelverton
Historical Channel Change and Mining-Contaminated Sediment Remobilization in the Lower Big River, Eastern Missouri, Benjamin Michael Young
Networks For Girls: An Examination of the Girls Circle Process, Meaghan Younker
Extreme Values of Random Sequences, Li Zhang
Discovery and Characterization of a New DNA Virus in Grapevine, Yu Zhang
China's Religious Policies in the Post-Mao Period: Co-Existence or Confrontation, Yiran Zhou
On Geopolitically Tailoring Missile Defense, Thomas Christos Ziongas
Theses from 2010
Three-Dimensional Hearing: A New Way to Catalog Sound, Kyle James Aho
Cation-Induced: [Pi]-Stacking of Dipyridyl Ligand, Varsin F. Amin
The Growing Threat of Islamic Radicalism in Europe, Kenneth Richard Archer
Farmers' Markets in Missouri: Economic Importance and Vendor Characteristics, Jessica Elaine Bailey
Treatment Approaches for Juvenile Delinquents: An Evaluation of Recidivism in Greene County's Victim-Offender Mediation and Panel Programs, Sarah Elizabeth Beckmann
The Functional Synergy Between Yeast Dynamin and Key Membrane Recycling Factors, Christopher Michael Berg
Motivation and Working College Students: Is Self-Determination a Moderating Variable Between Job Characteristics and the Work-School Relationship?, Melissa D. Berry
A Survey of Developmental Care in Neonatal Intensive Care Units in the United States, Natalie A. Bieker
Bomb, Benjamin None Bogart
Effects of Endophyte-Infected Ground Tall Fescue Seed on the Physiology of Female Meat Goats, Angela Rene Boyer
Crayfish Predation on Juvenile Freshwater Mussels (Bivalvia: Unionidae), Rebecca Lynn Brondel
Linear Park Commuter Systems: Ozarks Greenways Incorporated Case Study, Corey Andrew Brunk
Health Beliefs of Uninsured Hypertensive Patients, Laura Dianne Burton
What Is a Family Psychologist? An Examination of Perceptions among Practitioners, Chris Loyd Carver
Confronting the Frankenstate: Solutions For the Post Colonial State in Africa, David Bacon Centofante
Growth and Characterization of Transition Metal Oxides for Chemical Sensor Applications: Setting up Initiated Hot Wire Chemical Vapor Deposition System, Nagaraju Chada
North Korea's Nuclear Doctrine and U.S. Tailored Deterrence, Jung-min Choi
Perceptions of the Work Environment in Female Prisons: A Comparison of Male and Female Staff, Angela Marie Collins
An Investigation of the Use of Various Interactive Instructional Methods in Level Two High School Latin Classes, Maegan Krystel Cooper
Weather Modification Technology: Obsolete Technology or the Weapon of Choice for America's Future Wars?, Ross Aaron Cronkrite
Rhetoric of the Self: Metanarrative and the Creation of Identity Through Memoir, Julie M. Davenport
An Examination of Children's Television Viewing and Children's Perception of Their Academics, Dollie Amanda Lynette Davis
Responses of the Freshwater Snail, Lymnaea Stagnalis to Metal Polluted Sediment: Impacts on Growth and Antipredator Behaviors, Sarah Elizabeth Davis
Chemical Signals in Vertebrate Predator-Prey Systems Involving Common Musk Turtles, Sternotherus Odoratus, Cottonmouths, Agkistrodon Piscivorus, and Common Snapping Turtles, Chelydra Serpentina, Neil C. Dazet
Bessel Functions and Their Applications, Drew DeJarnette
The Effect of Perceived Attractiveness on Punishment in Child Sexual Abuse Cases, Stephanie Lynn Dixon
Catastrophic Valley Entrenchment and Debris Fan Formation in the Bluefields River, Westmoreland Jamaica, William Patrick Dryer
The Effect of Flow on Burrowing in Juvenile Freshwater Mussels (Bivalvia, Unionidae), Matthew J. Duzan
Substituent and Conjugation Effects on the Homo-Lumo Bandgaps of 9-Fluorenones, 9-Fluorenylidenes, and Related Derivatives, Galen L. Eakins
Integrated Watershed Management in Bluefields Bay, Jamaica, Jackie Elizabeth Ebert
Effect of Ingestion by Alligator Snapping Turtles (Macrochelys Temminckii) on Seeds of Riparian Vegetation, Jean Pierre Elbers
Clinical Diagnosis of Middle Ear Disorders Using Wideband Energy Reflectance, Alaaeldin M. Elsayed
Karaikkal Ammaiyar: A Study of Feminine Autonomy, Power, and Prestige in the Medieval Bhakti Tradition, Meghan A. Faries
Growth Rate and Performance Effects on Watersnakes (Nerodia Sipedon) from Dietary Exposure to Heavy Metals, Maria Dawn Fatemi
Russia's Energy Weapon, Elizabeth Ann Finn
Effects of Attention Tasks and Memory Association Devices on Name-Recall Abilities in Individuals with Dementia: Attention Alone Versus the Combination of Attention and Memory, Jessica Lynn Frerking
The Evolution of Thought: The Development and Motivation of Religious Conflict Between Christians and Muslims in the Iberian Peninsula From 711-1609, Stephen Mark Fugitt
Drive-Thru, Duane Paul Gilson II
Children's Interpretation of an Ambiguous Event, Erin Marie Grubbs
The Nuclear Renaissance and Its Implications for Nonproliferation Security, Jonathan Haak
The Benefits of Voluntary Simplicity From a Self-Determination Perspective, Tess Kathleen Hagg
Enhancing U. S. Global Vision and Security by Assessing the Influences on Decision-Making of Foreign Leaders, Melissa Nichole Halik
An Exploration of the Relationship Between Racial Identity, Self-Esteem, and Perceived Racist Events Among African Americans, Laura L. Harris
Forgive Me Public for I Have Sinned: A Rhetorical Analysis of Mark Sanford's Apology, Michael Spencer Harris
Developmental Trends In Reading Fluency And Spelling In Mid Elementary School Grades 2 Through 4, Jehna A. Hart
Follow the Money: Targeted Financial Measures to Counter Nuclear Proliferation, Adam Zachary Haynes
A Study of the Effect of Counseling Orientation Class on the Locus of Control and the Affect on Student Counselors, Alison Leigh Hembree
Effects of Stream Crossings on Macroinvertebrate Assemblages of the Upper Current River, Ozark National Scenic Riverways, Missouri, Rachel Lee Sine Heth
Examining the Gender Wage Gap at Missouri State University: A Trend Analysis, Nicole Renee Howland
Mass Transport of Suspended Sediment, Dissolved Solids, Nutrients, and Anions in the James River, Sw Missouri, Erin C. D. Hutchison
Cultural Competence of Senior Baccalaureate Nursing Students, Silvia Imanda
Development of C. Elegans Axenic Culture and RNAi Reagents for Testing Single-Walled Carbon Nanotubes as a Delivery System for RNA, Lala Shashmi Jaiswal
Effects of White-Nose Syndrome on Winter Energetics of Little Brown Bats (Myotis Lucifugus), Amanda Frances Janicki
Hearing in Noise Ability Measured with P300 in Normal Hearing Adults, Yawen Jiang
Health Care Utilization Patterns of the Vulnerable Population, Candise Elaine Jordan
Requirements of Slm Proteins For Proper Organization of Eisosome, Endocytic Trafficking, and Recycling, Chitra P. Kamble
China's Education Reforms: Strategic Implications, Philip John Keller
Deception in Modern Warfare and Strategic Affairs, Nathan Thomas Kennedy
Selling Timeshares in Heaven: A Psychological-Historical Analysis of Revival Preaching in the United States, Nena Leann Kircher
Religious Marketing: Attracting Constituents in a Consumer-Driven Market, Timothy H. Knox
A Study of Substance Use and the Relationship to Sexual Assault and Risky Sexual Behavior in Undergraduate College Students, Emily Diane Kruse
Applied Allelopathy: Effects of Daffodils in the Home Landscape and in Sustainable Agriculture, Sonja Lallemand
Performance Self-Rating Modesty and Leniency Biases Among Japanese and U. S. Expatriates, Julie Jean Lamer
Comparison of Functional Behavior Assessment and Analysis Procedures for Students With Challenging Behaviors, Candace Joy Lane
Binaural Interaction Component of Auditory Evoked Potentials: ABR vs. 80-Hz ASSR and AMLR vs. 40-Hz ASSR, Katie Elizabeth Lewis
Detection of Collagen Type I Promoter Activity: Method Development, Shelley Ann Lietzau Mourer
Spatial And Temporal Dynamics Of Habitat Use And Seasonal Movements Of The Niangua Darter, Cody Michael McCleary
Characterization and Modeling of the Ozark Aquifer in Southern Greene County, Missouri, Bradley Austin Mitchell
Further Investigations of Silver(I) Cyanoximates, Jeffrey Richard Morton
The Ontogeny of Spatial Ecology and Habitat Use in a Population of Cottonmouths (Agkistrodon Piscivorus) in Southwest Missouri, Alexander Joseph Muensch
Support, Cohesiveness, and Coercion in Mental Health Court Outcomes, Laura E. Natta
Why Rock Climbing Rocks: Increasing Well-Being Through Vitality, Flow, and Basic Needs Satisfaction, Laura D. Nichols
Geochemical Modeling of the Lamotte Sandstone for Carbon Sequestration Purposes, SW Missouri, Lea Mikensi Nondorf
Menopausal transitional depression and HRT use in menopausal women, Tracie Ojakangas
Exposing the Fallacy: The Jihadist's Illegitimate Quest for Power, Maureen Catherine O'Malley
Looking Beyond Cognitive Ability in Predicting Retention and Performance in Criminal Investigators: Emotional Intelligence and the Big Five Personality Factor of Emotional Stability, Shaye Nicole Onstot
Further Investigation of an IAT for Workplace Integrity, Emmanuel Osafo
From Criminal to Law-Abiding: Juvenile Offenders and the Communication of Identity Change throughout Rehabilitation Programs, Erin Elisabeth Pagel
Potential for Novel Nucleic Acid Delivery Agents: Binding of Macromolecular RNA onto MnO Nanorods Mediated by PAMAM, Brooke Danielle Parker
Evaluation of Anti-Mullerian Hormone/Inhibin B Enzyme-Linked Immunosorbent Assay to Predict Reproductive Status in Asian Elephants (Elephas Maximus), Teera Luana Parr
Maximum Dimension Of Nonsingular Subspaces Of Mn(F), Stephen Anthony Parry
Effects of Prior Exposure to Predatory Chemical Cues on Territorial and Foraging Behaviors of the Ozark Zigzag Salamander, Plethodon Angusticlavius, Jennifer Kathleen Parsons
Association of Lead and Zinc on Fish Diversity in the Spring River Basin, Missouri, Bailey Stocker Pearson
Dynamics of Rural School Consolidation in the Arkansas Ozarks, 1900-1950, James Blake Perkins
The Impact of War: Health Perceptions of WWII Veterans of Ozark County, Missouri, Kimberly S. Peters
Regulation of Synergistic Inducible ABIN-3 Gene Expression in Response to IL-10 and LPS, Brian A. Peterson
Testing Correlations Between the Competitiveness Index and a Competitiveness Measurement Game, A. Dean Pierden
Gravity and Magnetic Analysis of the Lithospheric Structure of the Southern Sierra Nevada and Surrounding Regions, California and Nevada, Uranbaigal Purevsuren
Emergency Department Utilization, Veronica Ann Putnam
Effects of Memory Association Devices and Attention Tasks on Name Recall Abilities in Individuals with Dementia: Memory Alone Versus a Combination of Memory and Attention, Marianne Elaine Reichert
Colonization of Biofilms in a Freshwater Stream by Escherichia Coli and Bacteroides, Melissa June Reynolds
Influence of Alcohol on Cognitive Performance in Patients with Traumatic Brain Injury, Jonathan Davis Richards
Powerful Magic: Sorcery, Magic, Witchcraft and the Spanish Inquisition as Catalysts for Women's Power, Diana M. Rosia
Relationships Among WPPSI-III and WNV Scores and Disruptive Behavior Symptoms for Children: an Archival Analysis, Stephen Edward Ryan
A Mixed-Methods Study of the Impact of Cued Spelling on Student Achievement and Attitudes Toward Spelling, Brandon Salsman
Nucleic Acid Staining Reagents as Efficient Indicators of Aptamer-Target Interactions, Kwabena Amofa Nketia Sarpong
The Contemporary Critique of Ethnographic Exhibits: A Case Study at Discovery Center Springfield, Megan Lynn Scales
A Comparative Investigation of the Sensitivity Levels of Adults Who Stutter, Amanda Leah Schembs
As Seen Through Foreign Eyes: Nineteenth Century French Images of Mexico and Mexicans and Their Contributions to the Creation of a National Stereotype, 1822-1873, Argelia S. Segovia-Liga
The Use of Strict Pulse Oximeter Parameters and the Effects on Retinopathy of Prematurity in the Premature Neonate, Tammy Lynn Seifried
Synthesis, Modification, Characterization and Bioanalytical Applications of Aptamer-Gold Nanoconjugates, Tiffany Leah Severs
Analyses of Vitis Aestivalis 'Norton' Defense Genes VaERF3a, VaERF3b, VaERF4, VaERF5, VaMAPKK, VaWRKY4, and VaWRKY30, Tabitha Michele Shaver
Cognitive Abilities of Low Birthweight Infants at 13 to 18 Years of Age, Lauren Haddow Shehan
The Beauty of Rapport: Reading Three Odes by John Keats, Rita Ellen Sherwin
The Bear Is Emaciated: Russia's Projected Demographic Decline and Collapse, and How the United States Must Prepare, Zachary Samuel Simms
Time-Series Relationships in an Urban Karst Watershed in Springfield, Missouri, Barrett David Stanke
Spelling Skills of Students Who Are Blind and Use Braille, Melanie Lora Stinnett
The Future Role of the People's Liberation Army in Promoting Chinese Interests Abroad, Jason Ben Stolpa
Teacher and Family Perceptions on Continuous Care in Early Childhood Educational Settings, Jami Louise Swindell
Developmental Trends in Spelling and Reading Fluency in the Early Elementary Years, Erin Leigh Thomas
University Nursing Students' Perceptions of Poverty before and after Educational Instruction Coupled with Experiential Clinical Engagement, Danita Ann Todd
Quantitative Dye-Tracing Investigation of Groundwater Flow in the Ward Branch Watershed, Springfield Missouri, Katherine Michelle Tomlin
Examining the Aspirations of Language Education: A Qualitative Study on Teacher Philosophy Related to the Integrated Performance Assessment, Cole Steven Trent
Ancient Chinese Strategic Culture and Its Implications For Chinese Cyber War Doctrine, Jarod Trujillo
Rethinking Nonproliferation: Reforming the IAEA and Deterring NPT Withdrawal, Sean David Varner
Unstill Life: Poems, Isaiah Michael Vianese
Socrates in Chains: Questioning the Socratic Method in the Writing Center, Sarah F. Viehmann
VPS1 on Dynamics of Endocytic Components and Endocytic Scission, Daobing Wang
Lost and Found, Erica Warren
Developmental Trends in Spelling and Reading Fluency in the Upper Elementary Grades, Alyssa Watson
Singularity Deferred, William Roger Watts
Estimation of Survival Probabilities, Kimberly Justine White
Gallows: A Chamber Opera, Carly Ann Wilburn
"He Has Dark Secrets He Will Not Reveal…": Medicine and Magic Tried by the Ecclesiastical Courts of New Spain, 1523-1689, Cody Austin Wilson
Is Reporting Prison Rape the Same as Snitching? A Test of the Deprivation and Importation Models, Gabrielle Nicole Wilson
The Influence of a Learning Environment on Retention, Academic Performance, and Physical Health, Jessica Denise Wooldridge
Lorapri, Sarah Michelle Wynn
Theses from 2009
Dynamic Mutation Rates and Extinction in Sexual Organisms, Matthew Steven Ackerman
So Many Thieves and Lutherans at Sea: Spain's Reaction to the Emergence of French Huguenots in the New World, Annie Louise Adams
A Survey of Online Collaborative Experiences and Habits and How They Impact the Secondary Math Classroom, Jonathan Adams
A Comparison of Agreement Between Parents and Child Care Providers in Completing a Parent Report Measure on the Communication Skills of Young Children, Kaitlin Nicole Alfermann
Molecular Beam Epitaxy-Instrumentation And Growth, Krishnamraju Ankireddy
Long-Term Effects of Goal Difficulty and Improvement Goals on Attitudes and Performance, Megan Therese Arens
Durable Allies or Estranged Partners? An Analysis of the U.S. Japan Security Alliance's Reaction to Threats, David Matthew Arocho
The Rate of Spontaneous Inner Speech in Persons Who Stutter, Elizabeth Anne Ashley
Geology and Wine in Missouri: Spatial Analysis of Terroir Using a Geographic Information System and Remote Sensing, Kathryn Nora Barnard
The Impact of Computerized Provider Order Entry on Pediatric Medication Errors, Mandi L. Barnes
U.S. Strategic Culture and the Puritan Tradition, Emily Kathleen Beckett
Selective Growth of Rectifying Contacts on ZnO Thin Films and Their Applications Toward Photovoltaics, Ayan Bhattacharya
Strategic Instruments Of Power In Ideological Warfare Against Al Qaeda, Joel David Branaman
Contribution of Functional Assessment and Quality of Life Assessment for Post-Stroke Individuals, Aliece Nicole Bravo
Synthesis of Ligands for 1H Nmr Study of Host-Guest Complexation, Nathan Lael Brennan
A Causal Comparative Study of the Connection Between Kindergarten Reading Scores and Perceptual-Motor Instruction, Beth Taira Bridges
Strategies to Address Rising Jail Populations: A Comparison of Pretrial Services and Bail Release, Cara V. Britton
The Search for Low-Mass, Red Dwarf Eclipsing Binary Stars and the Photometric Study of Two New Systems, James Floyd Caffey
Growth and Population Evaluation of Walleye (Sander Vitreus Mitchill) Using Scales and Otoliths as the Aging Structure in Norfork Lake and Bull Shoals Lake, Stephen Christopher Canter
Women and War: the Impact of Feminization on Our Military, Kristia Natalia Cavere
Development of a Povidone Iodine Ophthalmic Antiseptic Solution for Surgical Prep and Extended Medical Uses, Kara Denise Childers
Phylogeographic Analysis of Rare Lady's Tresses Orchids (Spiranthes) from Missouri and Indiana, Saibyasachi Nath Choudhury
Distribution, Growth, and Competitive Impacts of the Exotic Chinese Mystery Snail (Bellamya Chinensis) in the James River, Southwest Missouri, Garrett Tyler Clark
Theology, Music, and Emotion: The Gethsemane Section of J. S. Bach's St. Matthew Passion, Kimberly Kay Clark
A Study of DNA Oxidative Lesions Using Nmr Spectroscopy, Mallory Elaine Clark
So I Hear You Want to Be a Counterinsurgent?: It's about the Population, Stupid!, Walter Edward Cochran IV
Mapping REN1 in Vitis Vinifera, Courtney V. Coleman
An Assessment of Genetic Variation within Missouri Populations of Asclepias Meadii Torr. Ex Grey (Apocynaceae) and a Comparison with Three Widespread Asclepias Species, Jason Ray Comer
Mindfulness Enhancement Interventions in a Healthy College Population, Kelly Joanna Copeland
Sins of the Mother: When the Crazy Just Won't Let Go, Nicole Marie Cox
Factors Affecting Metamorphosis Success of Larval Freshwater Mussels (Unionidae), Andrea Kay Crownhart
Student-Athletes' Leadership Self-Efficacy, Michael Ty Davis
Roost Selection, Roosting Fidelity and Activity Patterns of Female Indiana Bats (Myotis Sodalis) in Northern Missouri, Shelly Noelle Dey
Preparation and Study of High Dielectric Materials With Low Leakage Current, Yogini Girish Dhopade
Effects of Continuous vs. Rotational Grazing of Adult Horses on Cool Season Grasses in Southwest Missouri, Crystal Jean Duey
The "Long-Benighted Mind Of Captain Delano": Ideological Fantasy and Symbolic Determination in Benito Cereno, Landis David Duffett
Evaluation of Potential Feeding Deterrents to Codling Moth: Cydia Pomonella with a Novel Bioassay, Kevin P. Durden
The Culture of Conflict: Assessing the Effectiveness of Cultural Analysis in Operational Planning, Zachary Ekahi Duval
Creating a Chapter Book: The Evolution of Foxy and the Grump, Judith Ann Ermold