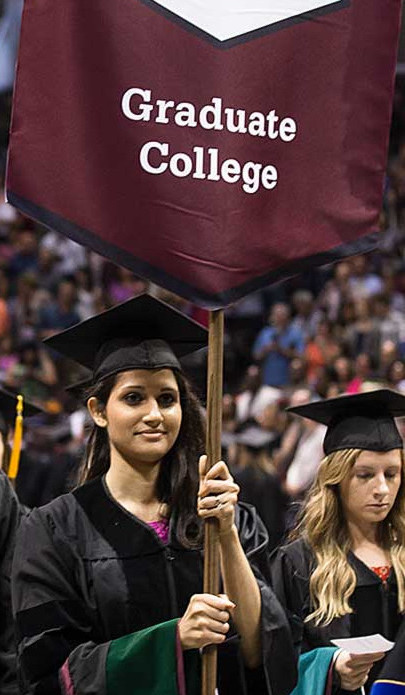 The first MSU graduate thesis was submitted in 1968. Since then over 3,600 theses have been submitted as part of graduate work at MSU.
Since the fall of 2008 graduate students have been required to submit their thesis in electronic form. Online access to most theses from 2008 to the summer of 2015 is available only on campus. Print copies of all theses up to summer 2018 are available in Meyer Library and in most cases through inter-library loan.
Did you submit a thesis as part of your graduate studies at MSU before 2015? If you would like to see the text of your thesis on this site please contact BearWorks@missouristate.edu
Theses from 2012
Ground Penetrating Radar Survey of the Historic Cemeteries at the Nathan Boone Homestead State Historic Site, Daniel M. Salas
Measuring Values: Assessing the Properties of Current Tools, Brandon Thomas Sanford
Facilitating Justice: Examining the Roles and Perceptions of Volunteers in Community-Based Restorative Justice Processes, Caryn Elizabeth Saxon
The Effects of Various Fertilizers on the Micro-Habitat of the Northern Bobwhite in the First Year of Fertilization, Ashley Diane Schnake
Suite for Jazz Band and Strings, Michael Lee Schwartz
Islamist Radicals in Latin America, Marcus Schweinfurth
Affinity for Carboxylate Anions by Erbium(III)-Metalloporphyrins Used as Ionophores in Ion-Selective Electrodes, Garrett Smith
Size-Dependent Synthesis, Characterization and Biomedical Applications of Zinc Oxide Nanoparticles, Ryan Theodore Spidle
The Tight Booking of an Era: Circuit Chautauqua's Role in the Development of an American Theatre, Christopher Staggs
The Relationship Between Health Behaviors and the Incidence of Sexual Violence Among College Women, Cortni Marie Stratton
Predicting Integrity Behavior with the Implicit Association Test, Phillip Steven Thompson
Effect of Nucleobase Complexation on Gold Nanoparticle Formation, Regina Abla Tudzi
On the Death of My Sister: A Crystallized Account of Family Grief and Bereavement, David Van Bebber Jr.
Native Rates of Speech: Considerations for Intelligibility Training When Working with L2 Speakers, Robert C. Van Giesen
Characterization of Novel Nanocomplexes Derived from Cobalt Hexamine, Polyacrylic Acid and RNA, Sindhuri Venuturumilli
Synthesis of New Tridentate and Tetradentate Ligands to Complex Silver(I), Lauren R. Verheyen
Public Expression of Religion in the United States: Inside the Wall of Separation Between Church and State, Canaan Aaron Vermillion
Dynamics and Bifurcations in Variable Biological Two Species Interaction Models Implementing Piecewise Linear Alpha-Functions, Katharina Voelkel
Venomous or Veritable? Perceptions of Child Sexual Abuse Allegations Arising During Divorce, Jessica A. Ware
Expressive Language in Response to Personal Versus Generic Photographs: A Pilot Study of Performance in Individuals With Alzheimer's Disease and Those Without, Samantha Lynn Weatherford
"I Was Their Worst Nightmare": The Narrative Experience of Military Widows, Erin Christine Wehrman
A System to Distinguish Native and Nonnative Written English, Philip Magnus White
An Examination of Body Tracing Among Women with High Body Dissatisfaction, Gail Ann Williams
Least Absolute Deviation Regression by Iterative Weighted Median and Functional Gradient Descent, Shennan Ye
The Dialectics of Boundary Spanning: An Examination of the Dialectic Tensions Experienced by the Boundary Spanners of a Complex Organization Composed of Interrelated Groups, Eric John Zackrison
Islamic Radicalization in Central Asia, Christopher J. Zerega
Theses from 2011
Counterterrorism Strategy in Yemen, Timothy Ryan Acevedo
Errors in the Global War on Terror: A Strategic Analysis of the Failures of the U.S. in Deterring Al Qaeda, Lisa Marie Allen
Fibrinogen Gamma' Inhibits Thrombin-Induced Platelet Activation, Amruta Ashtekar
Some Methods of Linkage Analysis, Aaron Nathaniel Baker
Norton Grapevine Canopy Management Effects on Fruit and Wine, Staci Nicole Bass
Space-Based Missile Defense: The Past, the Present, the Future, Michaela Bendikova
Jesus, the Slayer of Death: The Descensus Ad Inferos in the Demonstrations of Aphrahat, James Wesley Bennett
Petrographic Analysis to Determine Spatial Variation of Porosity and Mineralogy in the Lamotte Sandstone in Southwest Missouri, Marissa LeAnne Berger
Synthesis and Characterization of Cobalt Nanoparticles for Biomedical Applications, Hari Lal Bhatta
The Principle of Destruction in Irregular Warfare: Theory and Practice, Benjamin Kane Borgeson
Terrorist Organizations in North Africa: The Evolving Threat to Global Security, Jimmy Alexander Bossu
Anti-Sense Oligonucleotide Mediated Inhibition of the Murine P2Y2 Receptor Desensitization Mechanism, Lucas Harmon Bradley
Byssus Production in Freshwater Mussels (Bivalvia: Unionoidea), Megan Elizabeth Bradley
The Effects of a Golf-Specific, Home-Exercise Program on the Reduction of Overuse Injuries in College-Aged Male Recreational Golfers, Timothy Charles Brazeal
Autonomous Systems and the van der Pol Equation, Robert S. Brown
Context-Based Instruction: A Study on Learning, Retention and Affective Measures, Jeffrey Burgess
Missouri's New Sentencing Assessment Report: Does the Courtroom Workgroup Approve?, Julianna Cameron
Unrequited Love for a Female Beat Poet: The Deliberate Artistry of Elise Cowen, Jessie Ann Cannady
Love, Rescue, Heal: Managing the Meaning of a Mission to End Human Trafficking, Jessica Danielle Clements
Ecstasy and the Kinesthetic Body: An Ethnographic Study of Contemporary Penecostal Worship, Travis Warren Cooper
Gravity and Magnetic Analysis of the Tri-State Mining District: Kansas, Missouri and Oklahoma, Matt Lane Cosatt
Comparison of the MMPI-2 Clinical Scales and the MMPI-2-Rf Restructured Clinical (Rc) Scales in a Military Law Enforcement Sample, Jessica Erin Cosby
Dine becoming Bahai: Through the Lens of Ancient Prophecies, Linda Sue Covey
Studies on Isopropanol Use in Monitoring Green June Beetle (Cotinis Nitida L.), Brian Daniel Cowell
Cyber Warfare Strategy in the People's Republic of China, Eric Niepokoj Crownover
Characterization of Four Stilbene Synthase Genes and One Chalcone Synthase Gene in Grapevine, Ru not applicable Dai
Effects of the Ergopeptines Associated With Tall Fescue on Post Exercise Recovery of Horses Subjected to an Anaerobic Standard Exercise Test, Susan Rachel Demster
Investigations of Radiolysis Effects on Iron Species and Reaction of Fe3O>sub>4 Nanoparticles with Metal Ions Under Hydrothermal Conditions, Hingure Arachchilage Naveen Dharmagunawardhane
Reliability of Listener Ratings Using Selected Rating Scales in Auditory-Perceptual Voice Evaluation, Kristen M. Dingus
The Effects Of Exercise Intensity On Young Alzheimer's Disease Mice Living In Enriched Environments, Renee N. Ehrenstrom
The Effectiveness of Curwen Hand Signs and Corresponding Hand Movements on the Vocal Accuracy of Second Grade Students as Measured by Rutowski's Singing Voice Development Measure, Meghann Bell Elwood
The Effect of Color-Coded Notation on the Rhythm Reading Skills of First Grade Music Students, Kiersten Lane Fair
Formative Assessment Practices and Preparation for Music Festival, Katie Joanne Ford
Spanish Influences on the English Spellings of Bilingual Students, Elissa Eileen Fowler
Teaching Effectiveness Among Graduate Student Teaching Assistants in Mathematics, Anthony James Fraticelli
A Mathematical Analysis of the Lights Out Puzzle, Rima J. Freeman
France, Spain, and the Persecution of Protestant Heresy: A Study in Contrast, Gregory Everett French
Prejudice and Accuracy in Ratings as a Function of Rating Process in Assessment Centers, Nicole Elizabeth Friedman
Gravity and Magnetic Analysis of the Izee Terrane and Surrounding Area, Northeastern Oregon, Barbara J. Garcia
Convergent Validity of the Conners Continuous Performance Task-II and the Test of Variables of Attention, Rachel Lynn Gartner
Nurse Practitioner Role in the Prevention, Diagnosis, and Treatment of Underage Drinking, Mary Ann Geer
Deficiencies of the United States' Counterproliferation Efforts against the Islamic Republic of Iran, Darren Gerke
The Lady Takes the War to the Boards: Augusta Gregory and the Irish Renaissance, Gabrielle L. Glaze
Helping Those Who Help Themselves: a Critical Discourse Analysis Of CNN's 'Indepth: Empowered Patient', Shanna LeiAnn Goldsmith
Characterization of Distinct Sequential Subsets of IL-10 Induced Genes in LPS-Triggered Human Monocytic Cells, Brad Groppe
The Taliban the Second Time Around: The Evolution of Taliban Strategy and Tactics and Future Scenarios For Afghanistan, Jessica K. Groves
The Search for Stability in Kazakhstan and Kyrgyzstan, Genevieve Rachel Gunow
Assessing Student Perception of Social Media for Emergency Notification by a University: A Case Study, Natalie Lou Hanrion
Idealized Images of Advertising and Effects of Attached Health Disclaimer, Emily Renee Hegg
Vps1's Role From the Early Endosome to the Golgi, Chad Allen Highfill
Study of Magnetic and Electrical Properties of Yttrium Orthoferrite and Their Manipulation for Multiferroic Applications, Adam Paul Hinckley
β-Sitosterol Isolated from Theobroma Cocoa Induces the Expression Of Mkp-1 and Il-10 In Trigeminal Neurons, Jeffrey J. Hirst
Assessing the Health and Wellness Awareness, Knowledge, Attitudes, and Behaviors of Children, Kerri Melinda Hughes
Behavioral and Metabolic Responses of Juvenile Spotted Salamanders (Ambystoma Maculatum) to Alarm Cues from Damaged Skin and Predator Diet, Robert Lee Hunt
You're in My Country Now!: Defining American Identity Through Depictions of Arabs and Americans in American Film, Jennifer Ann Jackson
Sequence Stratigraphy of the Lower and Middle Mississippian Sub-System in Southwestern Missouri, Jeremiah S. Jackson
Qualification of Telomeric Maintenance and Elongation Due to Pulsed Electromagnetic Resonance Exposure, Scott C. Kelsey
Correlation of Temporomandibular Joint Disorder Examination with MPI 3 Scores, Joseph Hunt Kerwin
Sets of Lengths Over Residue Class Rings of the Integers, Daniel B. Kline
Are the Old Ways New Again?: Local Farmers Practicing Civic Agriculture in Southwest Missouri, Lester Scott Lakey
Developmental Trends in Spelling and Reading Among Children Who Are Persistently Poor Readers, Devery Rian Larsen
A Study of the Effect of Peer Tutoring on the Retention Rate and Grades of Undergraduate Mathematics Students, Jacob L. Lewellen
Comparing United States Counternarcotics Strategies in Colombia, Afghanistan, and Mexico, Mark Edward Limbo
Synthesis and Characterization of Carbon Nanotube Supported Platinum and Titanium Dioxide Nanoparticles, Qianqian Liu
The C-Street Conflict: Identifying Conflict Perceptions and Strategies in Multi-Party, Intractable Community Conflict, Theresa Marie Lochhaas
Identifying Spaces of Health in Airports: Adventurers, Attendants and Aviators, Stacey Ann MacDonald
Partners in Peace and War: Theories of Alliance Formation and the Prospects of a Russia-China Alliance Explored, James Peter MacHaffie
Group-Theoretical Aspects of a Family of Puzzles, Anna Marie Madras
Effects of Ionic Liquids on the Electrogenerated Chemiluminescence of Tris (2, 2'-Bipyridyl) Ruthenium (II) Chloride, Manjeera Malempati
Photo-Response of Single- and Multi-Walled Carbon Nanotubes Sensitized with Photoactive Materials, Johnanthan Scott Malone
Spatiotemporal Characteristics of Atmospheric Dust Sources on the Southern High Plains and Eastern New Mexico Using Modis Imagery from 2001 to 2009, Mbongowo Joseph Mbuh
1H NMR Examination of DNA Structure Containing 1, N6-Ethenodeoxyadenosine, Brianna Medrano
The Modernization of the People's Liberation Army: Enabling China's Rise, Jessica Waine Miller
Visualizing Carbon Costs: Salt Lake City, Utah to West Yellowstone, Montana, Carol Grace Minton
Effect of Ergotamine and Ergovaline Ingestion on Recovery in Horses Subjected to a Standardized Exercise Test, Kelsie Lynn Minton
Using the Arabic Language as a Tool For Cultural Understanding in the U.S. in the Post 9/11 World, Moulay Abdelkarim Moukrime
Pil1, an Eisosome Organizer, Plays an Important Role in the Recruitment of Synaptojanins and Amphiphysins to Facilitate Receptor-Mediated Endocytosis in Yeast, Erin Ruth Murphy
A Comparison Between Contralateral Suppression in Cochlear Microphonics and Distortion Product Otoacoustic Emissions, Fadi Jamil Najem
Analysis of DNA Dynamics Using Solid-State Nuclear Magnetic Resonance with Magic Angle Spinning, Sarah Elizabeth Nichols
Infection Rates of Amblyomma Americanum and Dermacentor Variablis by Francisella Tularensis and Borrelia Lonestari in Southwest Missouri, Jacob Rhy Norton
Effects of REM Sleep Deprivation on Trigeminal Nerves: Increased Thermal Sensitivity, Allison Elizabeth Overmyer
Classroom Investigation of Toddler Conflict Resolution and Moral Development, Rachel Leigh Pachmayr
Using Expressive Arts Therapy Techniques to Assist Low Socioeconomic Middle School Students Overcome Barriers in Self-Esteem, Stephanie L. Peek
The Treatment of Multicultural Music in Two Elementary Music Textbooks, 1988-2008, Meliszma Lynn Phillips
Modulation of Enzyme Activity by DNA: a Kinetic Investigation of Enzyme Tyrosinase, Sarah Phillips
The Lived-Experience of the Obese Adolescent Female: A Qualitative Perspective, Jamie Leigh Randall-Arell
Variability in Growth and Age of the Duskystripe Shiner Along a Stream Gradient, Nathan Michael Recktenwald
Counterinsurgency and Counternarcotics Strategies: Colombia's Lessons for Afghanistan, Ashley R. Richardson
The Asymmetric Challenge: The Effects of Proliferation of Man-Portable Guided Missiles on Global Security, Gregory Benjamin Robins
An Introduction to Uniform Distribution Modulo 1, Stacy Jo Robinson
Physiological Plasticity and Ecology of the Yellow Mud Turtle (Kinosternon Flavescens) During Hibernation, Tyler R. Sanders
(Re)Creating Paul: Toward a More Generous Historiography, Darryl James Schafer
Electrogenerated Chemiluminescence of Luminophores and Ionic Liquids, Megan Jean Schnuriger
Homosexual and Same-Sex Stalking: An Analysis of Perception, S. Scott Shipman
"Far in Distant Lands to Dwell": The Sacred Harp Presence in the Arkansas Ozarks, Matthew James Shomaker
The Role of DNA Damage Dependent Rad23 Ubiquination in Stabilization of Rad4, Archana none Shrestha
The Future of Japan in the Asian Security Balance, Adam Jason Shusterman
An Inquiry Into the Factor Structure and Internal Consistency of the Counselor-Trainee Process Assessment, Josh Tyler Smith
Calcitonin Gene-Related Peptide Stimulation of Cytokine Release from Astrocytes and Microglia, Kael M. Smith
Piety and Puritanism in the Plays of the Poetess-Punk Aphra Behn, Magi Ida Smith
Quick Fix and Heartbeats, Jessica Marie Sneeringer
The Effect of Sulfur Dioxide on the Color Development of Chambourcin Wine, Lucas Dmitry Snodgrass
Identification and Characterization of Histone Deacetylase 11 in Tetrahymena Thermophila, Steven Craig Snyder
The Future of the Transatlantic Security Relationship, Candice Wise Spaulding
The Effectiveness of a Phonics-Based Early Reading Package for Preschool Children Who Are Deaf or Hard of Hearing, Heather L. Spychala
Bulk Elemental Analysis of the Lamotte Sandstone Using Non-Destructive X-Ray Fluorescence, Molly Ann Starkey
Only Girls Can Be Called Pretty: an Investigation of Gender Differences in Verbal Feedback to Preschoolers, Lindsey Heath Steding
The Effect of Location and Duration of Silent Hesitations on Speech Fluency, Alexa Rae Stevens
Predictive Distribution Modeling of Joshua Tree Habitat Using Logistic Regression, Joseph Michael Sturgis
Microbial Source Tracking in the South Dry Sac Watershed: An Interdisciplinary Approach, Emily L. Sturnfield
The Gauge Integral and Its Connection to the Lebesgue Integral, Andrew Thomas Swift
The New Expressivist: Redefining Composition and the Reader with the Dawning of Social Expressivism, Nicole Christine Thom-Arens
Mourning and Reversal/Joy in the Hebrew Bible: David's Lost Child in 2 Samuel 12:15-23, Christine Rene Tibbs
Transcriptional Regulation of a Powdery Mildew Inducible Gene in Grapevine, Zsofia Toth
Performance Rating Bias Resulting from Ratee Accent, Erin Amanda Trivitt
Motivation for Choosing Mind/Body Or Traditional Exercise and Their Expected Benefits, Tonya R. VerSteeg-Pastar
Sediment, Nutrient, and Bacteria Runoff from Biosolids and Commercial Fertilizers under Simulated Rainfall, Cody Brock Wallace
Biophysical Characteristics of a Zinc Oxide-Based Nanoseries: Interactions with Proteins and Effects on Human Cancer Cells, Laurie Lee Washington
Fish Community Structure and Associated Habitat in the James River, Southwest Missouri, Jacob K. Waters
Gravity Analysis of the Tendaho Graben, Afar Depression, Ethiopia, Benjamin Weide
The Effects of Procrastination on Student Papers, Amy Diane Whitson
Radical Islam in Afghanistan: The Case of Al Qaeda, Catherine Lee Whittington
Persia Rising: Iran's Nuclear Program, Charles Forrest Yelverton
Historical Channel Change and Mining-Contaminated Sediment Remobilization in the Lower Big River, Eastern Missouri, Benjamin Michael Young
Networks For Girls: An Examination of the Girls Circle Process, Meaghan Younker
Extreme Values of Random Sequences, Li Zhang
Discovery and Characterization of a New DNA Virus in Grapevine, Yu Zhang
China's Religious Policies in the Post-Mao Period: Co-Existence or Confrontation, Yiran Zhou
On Geopolitically Tailoring Missile Defense, Thomas Christos Ziongas
Theses from 2010
Three-Dimensional Hearing: A New Way to Catalog Sound, Kyle James Aho
Cation-Induced: [Pi]-Stacking of Dipyridyl Ligand, Varsin F. Amin
The Growing Threat of Islamic Radicalism in Europe, Kenneth Richard Archer
Farmers' Markets in Missouri: Economic Importance and Vendor Characteristics, Jessica Elaine Bailey
Treatment Approaches for Juvenile Delinquents: An Evaluation of Recidivism in Greene County's Victim-Offender Mediation and Panel Programs, Sarah Elizabeth Beckmann
The Functional Synergy Between Yeast Dynamin and Key Membrane Recycling Factors, Christopher Michael Berg
Motivation and Working College Students: Is Self-Determination a Moderating Variable Between Job Characteristics and the Work-School Relationship?, Melissa D. Berry
A Survey of Developmental Care in Neonatal Intensive Care Units in the United States, Natalie A. Bieker
Bomb, Benjamin None Bogart
Effects of Endophyte-Infected Ground Tall Fescue Seed on the Physiology of Female Meat Goats, Angela Rene Boyer
Crayfish Predation on Juvenile Freshwater Mussels (Bivalvia: Unionidae), Rebecca Lynn Brondel
Linear Park Commuter Systems: Ozarks Greenways Incorporated Case Study, Corey Andrew Brunk
Health Beliefs of Uninsured Hypertensive Patients, Laura Dianne Burton
What Is a Family Psychologist? An Examination of Perceptions among Practitioners, Chris Loyd Carver
Confronting the Frankenstate: Solutions For the Post Colonial State in Africa, David Bacon Centofante
Growth and Characterization of Transition Metal Oxides for Chemical Sensor Applications: Setting up Initiated Hot Wire Chemical Vapor Deposition System, Nagaraju Chada
North Korea's Nuclear Doctrine and U.S. Tailored Deterrence, Jung-min Choi
Perceptions of the Work Environment in Female Prisons: A Comparison of Male and Female Staff, Angela Marie Collins
An Investigation of the Use of Various Interactive Instructional Methods in Level Two High School Latin Classes, Maegan Krystel Cooper
Weather Modification Technology: Obsolete Technology or the Weapon of Choice for America's Future Wars?, Ross Aaron Cronkrite
Rhetoric of the Self: Metanarrative and the Creation of Identity Through Memoir, Julie M. Davenport
An Examination of Children's Television Viewing and Children's Perception of Their Academics, Dollie Amanda Lynette Davis
Responses of the Freshwater Snail, Lymnaea Stagnalis to Metal Polluted Sediment: Impacts on Growth and Antipredator Behaviors, Sarah Elizabeth Davis
Chemical Signals in Vertebrate Predator-Prey Systems Involving Common Musk Turtles, Sternotherus Odoratus, Cottonmouths, Agkistrodon Piscivorus, and Common Snapping Turtles, Chelydra Serpentina, Neil C. Dazet
Bessel Functions and Their Applications, Drew DeJarnette
The Effect of Perceived Attractiveness on Punishment in Child Sexual Abuse Cases, Stephanie Lynn Dixon
Catastrophic Valley Entrenchment and Debris Fan Formation in the Bluefields River, Westmoreland Jamaica, William Patrick Dryer
The Effect of Flow on Burrowing in Juvenile Freshwater Mussels (Bivalvia, Unionidae), Matthew J. Duzan
Substituent and Conjugation Effects on the Homo-Lumo Bandgaps of 9-Fluorenones, 9-Fluorenylidenes, and Related Derivatives, Galen L. Eakins
Integrated Watershed Management in Bluefields Bay, Jamaica, Jackie Elizabeth Ebert
Effect of Ingestion by Alligator Snapping Turtles (Macrochelys Temminckii) on Seeds of Riparian Vegetation, Jean Pierre Elbers
Clinical Diagnosis of Middle Ear Disorders Using Wideband Energy Reflectance, Alaaeldin M. Elsayed
Karaikkal Ammaiyar: A Study of Feminine Autonomy, Power, and Prestige in the Medieval Bhakti Tradition, Meghan A. Faries
Growth Rate and Performance Effects on Watersnakes (Nerodia Sipedon) from Dietary Exposure to Heavy Metals, Maria Dawn Fatemi
Russia's Energy Weapon, Elizabeth Ann Finn
Effects of Attention Tasks and Memory Association Devices on Name-Recall Abilities in Individuals with Dementia: Attention Alone Versus the Combination of Attention and Memory, Jessica Lynn Frerking
The Evolution of Thought: The Development and Motivation of Religious Conflict Between Christians and Muslims in the Iberian Peninsula From 711-1609, Stephen Mark Fugitt
Drive-Thru, Duane Paul Gilson II
Children's Interpretation of an Ambiguous Event, Erin Marie Grubbs
The Nuclear Renaissance and Its Implications for Nonproliferation Security, Jonathan Haak
The Benefits of Voluntary Simplicity From a Self-Determination Perspective, Tess Kathleen Hagg
Enhancing U. S. Global Vision and Security by Assessing the Influences on Decision-Making of Foreign Leaders, Melissa Nichole Halik
An Exploration of the Relationship Between Racial Identity, Self-Esteem, and Perceived Racist Events Among African Americans, Laura L. Harris
Forgive Me Public for I Have Sinned: A Rhetorical Analysis of Mark Sanford's Apology, Michael Spencer Harris
Developmental Trends In Reading Fluency And Spelling In Mid Elementary School Grades 2 Through 4, Jehna A. Hart
Follow the Money: Targeted Financial Measures to Counter Nuclear Proliferation, Adam Zachary Haynes
A Study of the Effect of Counseling Orientation Class on the Locus of Control and the Affect on Student Counselors, Alison Leigh Hembree
Effects of Stream Crossings on Macroinvertebrate Assemblages of the Upper Current River, Ozark National Scenic Riverways, Missouri, Rachel Lee Sine Heth
Examining the Gender Wage Gap at Missouri State University: A Trend Analysis, Nicole Renee Howland
Mass Transport of Suspended Sediment, Dissolved Solids, Nutrients, and Anions in the James River, Sw Missouri, Erin C. D. Hutchison
Cultural Competence of Senior Baccalaureate Nursing Students, Silvia Imanda
Development of C. Elegans Axenic Culture and RNAi Reagents for Testing Single-Walled Carbon Nanotubes as a Delivery System for RNA, Lala Shashmi Jaiswal
Effects of White-Nose Syndrome on Winter Energetics of Little Brown Bats (Myotis Lucifugus), Amanda Frances Janicki
Hearing in Noise Ability Measured with P300 in Normal Hearing Adults, Yawen Jiang
Health Care Utilization Patterns of the Vulnerable Population, Candise Elaine Jordan
Requirements of Slm Proteins For Proper Organization of Eisosome, Endocytic Trafficking, and Recycling, Chitra P. Kamble
China's Education Reforms: Strategic Implications, Philip John Keller
Deception in Modern Warfare and Strategic Affairs, Nathan Thomas Kennedy
Selling Timeshares in Heaven: A Psychological-Historical Analysis of Revival Preaching in the United States, Nena Leann Kircher
Religious Marketing: Attracting Constituents in a Consumer-Driven Market, Timothy H. Knox
A Study of Substance Use and the Relationship to Sexual Assault and Risky Sexual Behavior in Undergraduate College Students, Emily Diane Kruse
Applied Allelopathy: Effects of Daffodils in the Home Landscape and in Sustainable Agriculture, Sonja Lallemand
Performance Self-Rating Modesty and Leniency Biases Among Japanese and U. S. Expatriates, Julie Jean Lamer
Comparison of Functional Behavior Assessment and Analysis Procedures for Students With Challenging Behaviors, Candace Joy Lane
Binaural Interaction Component of Auditory Evoked Potentials: ABR vs. 80-Hz ASSR and AMLR vs. 40-Hz ASSR, Katie Elizabeth Lewis
Detection of Collagen Type I Promoter Activity: Method Development, Shelley Ann Lietzau Mourer
Spatial And Temporal Dynamics Of Habitat Use And Seasonal Movements Of The Niangua Darter, Cody Michael McCleary
Characterization and Modeling of the Ozark Aquifer in Southern Greene County, Missouri, Bradley Austin Mitchell
Further Investigations of Silver(I) Cyanoximates, Jeffrey Richard Morton
The Ontogeny of Spatial Ecology and Habitat Use in a Population of Cottonmouths (Agkistrodon Piscivorus) in Southwest Missouri, Alexander Joseph Muensch
Support, Cohesiveness, and Coercion in Mental Health Court Outcomes, Laura E. Natta
Why Rock Climbing Rocks: Increasing Well-Being Through Vitality, Flow, and Basic Needs Satisfaction, Laura D. Nichols
Geochemical Modeling of the Lamotte Sandstone for Carbon Sequestration Purposes, SW Missouri, Lea Mikensi Nondorf
Menopausal transitional depression and HRT use in menopausal women, Tracie Ojakangas
Exposing the Fallacy: The Jihadist's Illegitimate Quest for Power, Maureen Catherine O'Malley
Looking Beyond Cognitive Ability in Predicting Retention and Performance in Criminal Investigators: Emotional Intelligence and the Big Five Personality Factor of Emotional Stability, Shaye Nicole Onstot
Further Investigation of an IAT for Workplace Integrity, Emmanuel Osafo
From Criminal to Law-Abiding: Juvenile Offenders and the Communication of Identity Change throughout Rehabilitation Programs, Erin Elisabeth Pagel
Potential for Novel Nucleic Acid Delivery Agents: Binding of Macromolecular RNA onto MnO Nanorods Mediated by PAMAM, Brooke Danielle Parker
Evaluation of Anti-Mullerian Hormone/Inhibin B Enzyme-Linked Immunosorbent Assay to Predict Reproductive Status in Asian Elephants (Elephas Maximus), Teera Luana Parr
Maximum Dimension Of Nonsingular Subspaces Of Mn(F), Stephen Anthony Parry
Effects of Prior Exposure to Predatory Chemical Cues on Territorial and Foraging Behaviors of the Ozark Zigzag Salamander, Plethodon Angusticlavius, Jennifer Kathleen Parsons
Association of Lead and Zinc on Fish Diversity in the Spring River Basin, Missouri, Bailey Stocker Pearson
Dynamics of Rural School Consolidation in the Arkansas Ozarks, 1900-1950, James Blake Perkins
The Impact of War: Health Perceptions of WWII Veterans of Ozark County, Missouri, Kimberly S. Peters
Regulation of Synergistic Inducible ABIN-3 Gene Expression in Response to IL-10 and LPS, Brian A. Peterson
Testing Correlations Between the Competitiveness Index and a Competitiveness Measurement Game, A. Dean Pierden
Gravity and Magnetic Analysis of the Lithospheric Structure of the Southern Sierra Nevada and Surrounding Regions, California and Nevada, Uranbaigal Purevsuren
Emergency Department Utilization, Veronica Ann Putnam
Effects of Memory Association Devices and Attention Tasks on Name Recall Abilities in Individuals with Dementia: Memory Alone Versus a Combination of Memory and Attention, Marianne Elaine Reichert
Colonization of Biofilms in a Freshwater Stream by Escherichia Coli and Bacteroides, Melissa June Reynolds
Influence of Alcohol on Cognitive Performance in Patients with Traumatic Brain Injury, Jonathan Davis Richards
Powerful Magic: Sorcery, Magic, Witchcraft and the Spanish Inquisition as Catalysts for Women's Power, Diana M. Rosia
Relationships Among WPPSI-III and WNV Scores and Disruptive Behavior Symptoms for Children: an Archival Analysis, Stephen Edward Ryan
A Mixed-Methods Study of the Impact of Cued Spelling on Student Achievement and Attitudes Toward Spelling, Brandon Salsman
Nucleic Acid Staining Reagents as Efficient Indicators of Aptamer-Target Interactions, Kwabena Amofa Nketia Sarpong
The Contemporary Critique of Ethnographic Exhibits: A Case Study at Discovery Center Springfield, Megan Lynn Scales
A Comparative Investigation of the Sensitivity Levels of Adults Who Stutter, Amanda Leah Schembs
As Seen Through Foreign Eyes: Nineteenth Century French Images of Mexico and Mexicans and Their Contributions to the Creation of a National Stereotype, 1822-1873, Argelia S. Segovia-Liga
The Use of Strict Pulse Oximeter Parameters and the Effects on Retinopathy of Prematurity in the Premature Neonate, Tammy Lynn Seifried
Synthesis, Modification, Characterization and Bioanalytical Applications of Aptamer-Gold Nanoconjugates, Tiffany Leah Severs
Analyses of Vitis Aestivalis 'Norton' Defense Genes VaERF3a, VaERF3b, VaERF4, VaERF5, VaMAPKK, VaWRKY4, and VaWRKY30, Tabitha Michele Shaver
Cognitive Abilities of Low Birthweight Infants at 13 to 18 Years of Age, Lauren Haddow Shehan
The Beauty of Rapport: Reading Three Odes by John Keats, Rita Ellen Sherwin
The Bear Is Emaciated: Russia's Projected Demographic Decline and Collapse, and How the United States Must Prepare, Zachary Samuel Simms
Time-Series Relationships in an Urban Karst Watershed in Springfield, Missouri, Barrett David Stanke
Spelling Skills of Students Who Are Blind and Use Braille, Melanie Lora Stinnett
The Future Role of the People's Liberation Army in Promoting Chinese Interests Abroad, Jason Ben Stolpa
Teacher and Family Perceptions on Continuous Care in Early Childhood Educational Settings, Jami Louise Swindell
Developmental Trends in Spelling and Reading Fluency in the Early Elementary Years, Erin Leigh Thomas
University Nursing Students' Perceptions of Poverty before and after Educational Instruction Coupled with Experiential Clinical Engagement, Danita Ann Todd
Quantitative Dye-Tracing Investigation of Groundwater Flow in the Ward Branch Watershed, Springfield Missouri, Katherine Michelle Tomlin
Examining the Aspirations of Language Education: A Qualitative Study on Teacher Philosophy Related to the Integrated Performance Assessment, Cole Steven Trent
Ancient Chinese Strategic Culture and Its Implications For Chinese Cyber War Doctrine, Jarod Trujillo
Rethinking Nonproliferation: Reforming the IAEA and Deterring NPT Withdrawal, Sean David Varner
Unstill Life: Poems, Isaiah Michael Vianese
Socrates in Chains: Questioning the Socratic Method in the Writing Center, Sarah F. Viehmann
VPS1 on Dynamics of Endocytic Components and Endocytic Scission, Daobing Wang
Lost and Found, Erica Warren
Developmental Trends in Spelling and Reading Fluency in the Upper Elementary Grades, Alyssa Watson
Singularity Deferred, William Roger Watts
Estimation of Survival Probabilities, Kimberly Justine White
Gallows: A Chamber Opera, Carly Ann Wilburn
"He Has Dark Secrets He Will Not Reveal…": Medicine and Magic Tried by the Ecclesiastical Courts of New Spain, 1523-1689, Cody Austin Wilson
Is Reporting Prison Rape the Same as Snitching? A Test of the Deprivation and Importation Models, Gabrielle Nicole Wilson
The Influence of a Learning Environment on Retention, Academic Performance, and Physical Health, Jessica Denise Wooldridge
Lorapri, Sarah Michelle Wynn
Theses from 2009
Dynamic Mutation Rates and Extinction in Sexual Organisms, Matthew Steven Ackerman
So Many Thieves and Lutherans at Sea: Spain's Reaction to the Emergence of French Huguenots in the New World, Annie Louise Adams
A Survey of Online Collaborative Experiences and Habits and How They Impact the Secondary Math Classroom, Jonathan Adams
A Comparison of Agreement Between Parents and Child Care Providers in Completing a Parent Report Measure on the Communication Skills of Young Children, Kaitlin Nicole Alfermann
Molecular Beam Epitaxy-Instrumentation And Growth, Krishnamraju Ankireddy
Long-Term Effects of Goal Difficulty and Improvement Goals on Attitudes and Performance, Megan Therese Arens
Durable Allies or Estranged Partners? An Analysis of the U.S. Japan Security Alliance's Reaction to Threats, David Matthew Arocho
The Rate of Spontaneous Inner Speech in Persons Who Stutter, Elizabeth Anne Ashley
Geology and Wine in Missouri: Spatial Analysis of Terroir Using a Geographic Information System and Remote Sensing, Kathryn Nora Barnard
The Impact of Computerized Provider Order Entry on Pediatric Medication Errors, Mandi L. Barnes
U.S. Strategic Culture and the Puritan Tradition, Emily Kathleen Beckett
Selective Growth of Rectifying Contacts on ZnO Thin Films and Their Applications Toward Photovoltaics, Ayan Bhattacharya
Strategic Instruments Of Power In Ideological Warfare Against Al Qaeda, Joel David Branaman
Contribution of Functional Assessment and Quality of Life Assessment for Post-Stroke Individuals, Aliece Nicole Bravo
Synthesis of Ligands for 1H Nmr Study of Host-Guest Complexation, Nathan Lael Brennan
A Causal Comparative Study of the Connection Between Kindergarten Reading Scores and Perceptual-Motor Instruction, Beth Taira Bridges
Strategies to Address Rising Jail Populations: A Comparison of Pretrial Services and Bail Release, Cara V. Britton
The Search for Low-Mass, Red Dwarf Eclipsing Binary Stars and the Photometric Study of Two New Systems, James Floyd Caffey
Growth and Population Evaluation of Walleye (Sander Vitreus Mitchill) Using Scales and Otoliths as the Aging Structure in Norfork Lake and Bull Shoals Lake, Stephen Christopher Canter
Women and War: the Impact of Feminization on Our Military, Kristia Natalia Cavere
Development of a Povidone Iodine Ophthalmic Antiseptic Solution for Surgical Prep and Extended Medical Uses, Kara Denise Childers
Phylogeographic Analysis of Rare Lady's Tresses Orchids (Spiranthes) from Missouri and Indiana, Saibyasachi Nath Choudhury
Distribution, Growth, and Competitive Impacts of the Exotic Chinese Mystery Snail (Bellamya Chinensis) in the James River, Southwest Missouri, Garrett Tyler Clark
Theology, Music, and Emotion: The Gethsemane Section of J. S. Bach's St. Matthew Passion, Kimberly Kay Clark
A Study of DNA Oxidative Lesions Using Nmr Spectroscopy, Mallory Elaine Clark
So I Hear You Want to Be a Counterinsurgent?: It's about the Population, Stupid!, Walter Edward Cochran IV
Mapping REN1 in Vitis Vinifera, Courtney V. Coleman
An Assessment of Genetic Variation within Missouri Populations of Asclepias Meadii Torr. Ex Grey (Apocynaceae) and a Comparison with Three Widespread Asclepias Species, Jason Ray Comer
Mindfulness Enhancement Interventions in a Healthy College Population, Kelly Joanna Copeland
Sins of the Mother: When the Crazy Just Won't Let Go, Nicole Marie Cox
Factors Affecting Metamorphosis Success of Larval Freshwater Mussels (Unionidae), Andrea Kay Crownhart
Student-Athletes' Leadership Self-Efficacy, Michael Ty Davis
Roost Selection, Roosting Fidelity and Activity Patterns of Female Indiana Bats (Myotis Sodalis) in Northern Missouri, Shelly Noelle Dey
Preparation and Study of High Dielectric Materials With Low Leakage Current, Yogini Girish Dhopade
Effects of Continuous vs. Rotational Grazing of Adult Horses on Cool Season Grasses in Southwest Missouri, Crystal Jean Duey
The "Long-Benighted Mind Of Captain Delano": Ideological Fantasy and Symbolic Determination in Benito Cereno, Landis David Duffett
Evaluation of Potential Feeding Deterrents to Codling Moth: Cydia Pomonella with a Novel Bioassay, Kevin P. Durden
The Culture of Conflict: Assessing the Effectiveness of Cultural Analysis in Operational Planning, Zachary Ekahi Duval
Creating a Chapter Book: The Evolution of Foxy and the Grump, Judith Ann Ermold
Relationship Between Perceived Competence and Gross Motor Skills in Head Start Students, Philip M. Esposito
Nurses' Perception of Their Ability to Provide End-of-Life Care, Allison Felton
Ballistic Missile Defense: A History and Reevaluation of Missile Defense in the United States, Robert Flanagan
Winter Roosting Behavior of Red Bats (Lasiurus Borealis): Habitat Use, Microclimate, and Effects of Ambient Temperature on Roost Choice, Joshua Robert Flinn
Bridging Musical Eras: Carlo Gesualdo's Influence on Early Baroque Music, Philip Patrick Forrester
The Use of Counterintelligence in the War on Terror: Deny, Deceive, Exploit, Reform, Michael Jason Friedman
The Sun Is Rising: Transformation of the Japanese Military, Jocelyn Marie Fritz
Dielectrophoretic Separation of Single-Walled Carbon Nanotubes Using Different Electrode Geometries, Charles Joseph Garson
Study of Magneto-Transport Properties of Cobalt Doped Indium Oxide Dilute Magnetic Semiconductors, Abhijit Ghosh
Strategic Denial & Deception Impact on the Proliferation of WMD, Andrew Jason Givens
Information Sources Accessed by Parents of Speech and Language Disordered and Delayed Children, DeLaney Anne Green
Somatosensory Processing and Speech Intelligibility in Persons Who Are Profoundly Deaf, Anna-Liza Marie Guthrie
Spectroscopic Analysis of Interactions between Alkylated Silanes and Alumina Silanes and Alumina Nanoporous Membranes, Jonathan Lee Hardin
Aural Skills in High School Music Students, Molly E. Healey
The Effects of Reading Recovery on Literacy and Evoked Potentials, Victoria Suzanne Henbest
Regulation of Calcitonin Gene-Related Peptide Gene Expression by a Methanol Extract of Vitis Vinifera and Vitis Aestivalis, Amanda C. Herbster
Intraorganizational Congruence of Safety Practices for Construction Subcontractors, Benjamin Mathew Hill
Stress and Burnout in Policing: Does Military Experience Matter?, Don M. Ivie
Role of Slm Genes in Eisosome Organization and Endocytosis in Saccharomyces Cerevisiae, Sandhya Jain
Improving U.S. Nuclear Capability, Brien Purcell Jason
Interbasin Transfer of Invasive Crayfish via Bait-Bucket Dumping, Sam Bruce Jones
Modeling Land Use Change and Urban Growth in Springfield, Missouri, Nagaraj Kapil Kanala
Genetic and Ecological Aspects of Conserving the Federally Threatened Missouri BladderpodGenetic and Ecological Aspects of Conserving the Federally Threatened Missouri Bladderpod, Jeremy Lynn Keene
The Case for Designing U.S. Ground Forces to Execute Expeditionary Warfare, Young Jun Kim
Tramplings, and Other Stories, Justin Colt Kingery
The Effects of Voluntary and Forced Exercise on Memory, Plaque Deposition, and Hippocampal Volume in the Tg2576 Mouse Model of Alzheimer's Disease, Matthew Jon Kling
The Effect of the Sunni-Shi'a Conflict in Shaping Arab Countries' Response to the Shi'a Crescent and a Nuclearizing Iran, Jennifer Elizabeth Knepper
Just War Theory in the Nuclear Age, Stephanie Joy Merrell Koeshall
Teaching Women with High Body Concerns to Become the Teachers: A Two-Pronged Cognitive Dissonance Intervention, Rachael E. Kroening
Semiconductor to Metalic Phase Transitions from Vanadium and Titanium Oxides Induced By Visible Light, David Michael Lamb
Eastern Red Bat (Lasiurus Borealis) Response to Fire Stimulus During Torpor, Jason Thomas Layne
Images of Old: Intergenerational Perceptions of Ageing, Kathryn D. Long
Examination of Intellectual Capacity with an Ability to Derive Stimulus Relations, Christopher Scott Lorance
A Causal Comparative Study to Investigate the Impact of the Guided Reading Plus Framework with Kindergarten Students, Abby Nicole Lowe
Outsourcing Security: The Role of Private Military Companies and Arms Dealers in Modern Conflicts, Clinton Gallaher Lyons V
Chinese Nuclear Policy, Douglas Robert MacGregor
The Relationship Between Body Image, Acceptance, Values Concordance, and Distress Levels Among College Students, Heather Renee Manley
Hamiltonian Subgroup Graphs, Immanuel David McLaughlin
Relationships between Reading and Spelling: Effects of a Sensitive Scoring System, Virginia Lynn McLaughlin
The Iranian Triad: Forcing a Strategic Decision in Tehran, Brian Andrew Miller
Possum Ivory, Charles K. Miller
True Stories, Adam Mills
(Dis)Owning Our Written Discourse: Personal Reflections on/from Native American Storytelling, Kelly L. Money
Behavioral Response of Sternotherus Odoratus to Conspecific and Predatory Chemosensory Cues, Holly Jeane Monroe
The Final Frontier of Freedom: a Prospectus for Future Democratization of the Middle East, Evan David Moore
Synthesis Of Carbon Nanotube/Tin Oxide Nanostructure And Their Performances As Photoelectrochemical Solar Cells, Baleeswaraiah Muchharla
A Study of International Students' Perceptions of Online Courses, Caroline Mulia
Aesthetics in Black Drama: August Wilson and Suzan-Lori Parks, Alexander Thomas Murphy
An Examination of Puccinia Mariae-Wilsoni Infection of Claytonia Virginica, Nicholas Mark Murphy
Lipstick Squadron: The Media's Portrayal of the Women Airforce Service Pilots of World War II, Sarah Elizabeth Myers
A Novel Approach to Synthesis and Characterization of Zinc Oxide (Zno) Nanoparticles For Biomedical Applications, Nandita Nag
Growth of Lambs and Meat Goat Kids Grazing Warm Season Grasses with or without Protein Supplement, Samuel Ray Nusz
Reliability for Durational Measurement of Cluttered Speech Intervals, Tyler A. Palmer
Xxxianity: A Safe, Non-Pornographic Place to Shop for All Your Christian Sex Toy and Romance Needs, Miles Adam Park
Effects of Task Complexity on Manual Gesture, Amy Kathleen Peabody
Chiaroscuro, Benjamin Paul Pfeiffer
Acute Toxicity of Ammonia and Copper to Mussel (Bivalvia: Unionidae) Glochidia Inside and Outside of Conglutinates, Michael John Pillow
The Effects of Structured Writing Intervention for Elementary Students with Special Needs: A Systematic Review, Angela Monica Powell
The Role of Jewish Transformational Mysticism in Paul's Thought, Tyson Lee Putthoff
Finding a Sense of Landscape with Web-Based Interactive Cave Mapping: A Case Study for Part of Fitton Cave, Arkansas, Lucas Ryan Rengstorf
A Contempt for the German Nation: The Plight of the Germanic Peoples before the Spanish Inquisition, 1525-1700, Samantha Louise Rohaus
Inbreeding Depression in the Partially Selfing Perennial, Ruellia Humilis, Rick Vincent Sander
Synthesis and Characterization of Novel Carbon Nanostructures Supported Catalysts and Their Effects on Methanol and Ethanol Electro-Oxidation, Raghavendar Reddy Sanganna Gari
The Effect of C-Terminal Alterations of the P2Y2 Receptor on Calcium Signaling and Desensitization, Amy Katherine Schiller
Statistical Evaluation of an Experimental Design Examining Cognitive Dissonance, Kathleen Lynn Schmidt
Statistical Evaluation of an Experimental Design Examining Cognitive Dissonance, Kathleen Lynn Schmidt
Instructor Response to Student Writing: A Study of Length, Specificity, Personality Type, Writing Proficiency, and Appropriation, James Eric Sentell
Characterization and Functional Analysis of EDL6 Promoters of Cabernet Sauvignon and Norton Grapevines, Xiaomei Shu
If You Read It: The Poetry of Marie Melisou in Translation, Jennifer Leigh Smith
Between Protection and Provocation: Adapting Alliance Management to Unbalanced Multipolarity, Timothy M. Snyder
Burden, Caleb Stokes
Call And Response: Aesthetic Reception of Lamentations 2.20-22, Jane Ellen Terry
Convergence and the Lebesgue Integral, Ryan Vail Thomas
Expression of an N-Terminus GFP Tagged P2Y2 Receptor in 1321N1 Human Astrocytoma Cells, Raja Virendhra Bharath Thotakura
Effects of Burning and Cutting on Plant Diversity on Ozark Cedar Glades in Stone and Taney County, Missouri, Alex Ross Threlkeld
Combining the Multilinguistic Literacy Model and Visual Phonics for Intervention for Children Who Are Deaf, Emilee Caroline Turner
Growth and Characterization of Chromium Doped Indium Oxide Diluted Magnetic Semiconductors, Ndubuisi Benjamin Ukah
Host Specific Microbial Source Tracking and Quantification Using a Partial 16SrRNA Sequence of Bacteroides on the Finley River, a Tributary of the James River in Southwest Missouri, Neil John Van Asch
Pretraining Effects on Visual Learning, Scanning and Heart Rate, Caitlin R. Vaught
Intimations, Sarah Frances Viehmann
Childhood Overweight and Obesity: How Are Practitioners Addressing the Epidemic?, Tiffany LeAnn Villarreal
MBE Growth of MgO Buffer Layer for Complex Oxide Heterostructures, Swathi Vunnam
Synthesis of the gfp-tat Fusion Protein For Analysis of the Tat Cell Penetrating Peptide, Chad Michael Walesky
Sequencing and Annotation of Potential Cis-Acting Transcription Elements in the Emb-9 Gene Promoter of Caenorhabditis Elegans, Joseph P. Williams
Rate of Syllable Production in Selected Languages, Aubrey Wilson
Journey To The West: Xīyóujì, Bryan Leland Wise
Historical Mining Contamination and Floodplain Evolution Along Lower Pearson Creek, SW Missouri, Patrick James Womble
A Study of the Effectiveness of Incorporating Expressive Arts Group Therapy into TRiO: Upward Bound Services, Sarah J. Wright
Fatty Acids as Biomarkers of Plankton Trophic Structure in Table Rock Lake, Missouri, Tammy Anne Yelden
Theses from 2008
Arming the Southern Hemisphere: Chinese Arms Sales to Latin America, Jacobus Johannes AlderseBaes V
Synthetic Methods Development for the Construction of Perylene and Fluorenone Derivatives, Joshua S. Alford
An Evaluation of Knowledge Gains and Retention Rates of 5Th Grade Students After Attendance at a Watershed Festival, Dylan J. Allen
Influence of Ultraviolet Light, Righting Response, and Community Structure in Aquatic Turtles, Ben Anders
Effects of Age and Exercise on Collagen Type I Gene Promoter Activity, Ashely Ann Anderson
The Use of Movement to Enhance Vocal Technique and Musicality in the Secondary Choral Rehearsal, Rebecca L. Atkins
A Comprehensive Psychological Outcome Study Involving Laparoscopic Adjustable Gastric Banding, Nathaniel Dennis Barnicle
An Evidence-Based Approach for Assessment, Diagnosis, and Treatment of Sound System Disorder, Sarah Basye
Literacy Supports to Improve the Language Skills of Children with Autism, Julianne D. Bazyk
A Comparison of Visual Scene and Traditional Grid Layouts of Augmentative and Alternative Communication Devices During Storybook Reading with Typically Developing Three-Year-Old Children, Leslie D. Beard
Habituation, Scent-Trailing, and Effects of Temperature Upon the Strike-Induced Chemosensory Searching (SICS) in the Cottonmouth (Agkistrodon Piscivorus), Gene T. Benbow
Exploring Nurses' Knowledge and Attitudes Regarding Hand Hygiene and General Practice Guidelines, Elaine Blevins
Extended Nuclear Deterrence: Maintaining Credibility in the 21St Century, Darci Jean Bloyer
Max Noether's Fundamental Theorem, Jacob Aaron Boswell
Emergency Management: A Case Study of the Springfield-Greene County, Missouri Ice Storm, Carmen Parker Bradshaw
The Rate of Inner Speech, Mary Angela Brock
The Impact of Vocabulary Concept Strategies on Third Grade Students' Science Achievement, David S. Brown
Tara, Matthew Brunson
Western Power, Eastern Peace: U.S. Commitment and Stability in Northeast Asia, Michael Buck
Effects of Egg Yolk Source on the Cryopreservation of Stallion Semen, Codi L. Burris
Small Time People, Thomas Lee Busby
Regulation of Inflammatory Genes in Trigeminal Ganglion Neurons and Glia in Response to Cocoa Enriched Diets, Ryan John Cady
Israeli Options for Confronting a Nuclear-Armed Iran, Douglas Allen Chaney
Synthesis and Studies of N1,N2-Piperazine Bis-(2-Oximino- 2-Cyano) Acetamide and Its Several Metal Complexes, Carl Edward Cheadle
Spatial Interpolation of Turbidity in the James River Arm of Table Rock Lake, Aidong Cheng
Evaluating Women's Knowledge of Coronary Heart Disease: A Campus Study, Kimberly M. Childers
A Qualitative Case Study Investigating Multiple Processes of Adaptation with One Hispanic College Student in Southwest Missouri, Daisy Barron Collins
The War of Ideology: International Terrorism and America's Response, T.J. Collins
The Effectiveness of the D.A.R.E. Prevention Program in Rural Missouri, Krystal S. Colvin
Mixing Friends With Politics: A Functional Analysis of Presidential Candidate's Social Networking Profiles, Jordan Lee Compton
Short-Term Intensive Management of High Densities of the Invasive Plant Sericea Lespedezea, Jack E. Cornell II
Democracy, Freedom and Occupation: a Recipe For Civil Conflict, Charles Covvey
Geology of the Vista 7.5' quadrangle, St. Clair County, Missouri, Melissa Rochelle Cox
Expressive Language Use in Children With Down Syndrome During Storybook Intervention Using Multiple Modalities, Laura E. Crowell
The Effect of Trainer Support For Autonomy on Transfer of Training, Samantha Ann Curry
Ecological Limitations for Southern Wild Rice Associated with Backwater Lakes of the Illinois and Upper Mississippi River Valleys, Bethany R. Dalrymple
TNF-a Regulation Of Cell Signaling In Trigeminal Ganglion In An In Vivo Model Of TMJ Inflammation, Srikanth Damodaram
Seeking Neo-Bohemias in Mid-Sized Cities: The Case of Springfield, MO., Evangelia Petridou Daughtrey
Effects of Temperature on Winter Energetics of Female Indiana Bats (Myotis Sodalis), Katie Day
Effect of Centrifugation Techniques on Post Storage Characteristics of Stallion Spermatozoa, Mary M. Dean
Factors Influencing Missouri Livestock Producers' Perception of the National Animal Identification System, Bryan L. Deimeke
Regulation of Neuropeptide Y, Vasoactive Intestinal Polypeptide, and Their Receptors in Trigeminal Ganglion Neurons and Glia in Response to Adjuvant-Induced Inflammation, Debra D. DeLoach
Zooplankton in Flowing Waters, Kelli Denise McCloud Dickerson
Investigation into the Reasons for Music Teacher Attrition, Suzannah Dolanc-Pugh
Characterization of Actin Filament Organization in Muscle Cells of C. Elegans Collagen Iv Mutants, Hinda Doucoure
This-Worldly Explanations for Otherworldly Growth: Vitality in an Ozarks Megachurch, Joseph Lee Dutko
Factors Affecting Feeding and Growth of Juvenile Freshwater Mussels (Unionidae), Jennifer Jo Duzan
Spiritual Battle, Eric M. Eckert
Middle School Band Directors' Strategies for Implementing Comprehensive Jazz Education for Students in Southwestern Missouri, Darren T. Eddington
Night Dance And Other Stories: A Collection Of Short Fiction, Jennifer Edwards
Predator-Prey Interactions between Hellbenders (Cryptobranchus Alleganiensis Alleganiensis and C.A. Bishopi) and Native and Nonnative Fishes, Brian G. Gall
Electrical Transport Properties of Gold-Strontium Titanate Nanocomposite Thin Films, Satya Rama Naga Lakshmi Ganti
Identification of Connexins in Facilitating Neuron-Satellite Glial Cell Signaling in Trigeminal Ganglia, Filip G. Garrett
Healthcare Perceptions, Beliefs, and Practices of the Amish of Webster County, Missouri, Jaimee Allisen Givens
Law and Counterterror Policy During the Bush Administration: a Strategic Assessment, Scott L. Glabe
Craving What You Still Have, Jessica Glover
Project Impression: An Ensemble Rehearsal and Performance Project for the Healing and Growth of Adolescent Survivors of Abuse, Rebecca E. Grant
Following in Giant Steps, T. Joel Griffin
Nonprofit Board Composition and Overall Organizational Effectiveness, Kathryn Ellen Hammock
Use of Chicken vs. Chukar (Alectoris Chukar) Egg Yolk as Components of Freezing Media For Stallion Semen, Sarah E. Harmon
Understanding the Social Identity of Homeless Youth: A Visual Analysis of Experience, Lindsey Harness
Come, Comet, Chris Helms
Third Symphony: A Piece for Wind Band, Robert Grant Hendrickson
Clinical Feasibility of the MMN as a Correlate of Behavioral Discrimination in Normal Hearing Adults, Angela Marie Higdon
Nuclear Smuggling in a Terrorist Midget Submarine: Impeding the Operation, Melanie Sarah Inglis
Potential Gonadotropin Activity During Early Pregnancy in Elephants, Jackin Jayaram
Under the Canopy of Small Houses, Megan C. Johnson
A Descriptive Survey of the Health, Health Behaviors, and Healthcare of College Sophomore Women, Sarah L. Jones
In Situ Polymerization of Aniline in the Presence of Carbon Nanotubes to Form Nanocomposite with Enhanced Electrical Conductivity, Vinkandagor Chemon Kandagor
Effect of Intranasal Delivery of Carbon Dioxide on Trigeminal Ganglion Neurons: Inhibition of Neuron-Glia Gap Junction Communication and Neuropeptide Secretion, Stanka Madhu Kumar Kankipati
Heart Rate and Reaction Time Differences in High and Low Ability Adults' Letter and Word Identification, Amanda Marie Keeter
The Effects of an Expressive Arts Therapy Group on Female Counselors-In-Training: A Qualitative Study, Elizabeth A. Keller
Modern Themes in Advertising: Comparisons of Vibrant Versus Sexual Stimuli in Advertising, Jam J. Khojasteh
Investigating the Relationship Between Verifying Feedback and Loneliness: A Social Exchange Perspective, Shawn King
Reach-Scale Variability of Nonpoint Contaminants in Urban Stream Sediments, Fassnight Creek, Springfield, Missouri, John Frederick Kothenbeutel
The Effects of Social Skills Instruction and Video-Modeling on a Student with Autism Spectrum Disorder, Katie Marie Kreimer
A Cryptic Invasion of the Non-Native Siberian Elm (Ulmus Pumila) to Southwest Missouri, Megan E. Ladd
Trade-Off Effects Between Spelling Performance and Syntactic Complexity, Su Jin Lee
Traumatic Personal Narratives: Personal and Social Benefits of Scripting and Performing, Noah D. Lelek
Possible Roles of Salicylic Acid and Associated Genes in Grapevine Disease Resistance, Nan Li
Do Nurses Still Eat Their Young?: Horizontal Violence and the Novice Nurse, Amy L. Logan
Comparative Advantage: Creating Cooperation Between NATO and the European Union, Meghan Ann Maloney
Civilizational Jihad: The Implications of Terrorist Strategy, Pearse R. Marschner
The Use of Language Patterns as an Indicator of Sex-Specific Cognitive Traits and International Relations, Laura Walters Marsh
The Effect of Extracellular ATP, 2MeSTAP, And ATP[Gamma]S On MDA-MB-231 Breast Cancer Cells In The Presence Of Extracellular Calcium, Caleb Masterson
Of Mushrooms and Shangri-L.A.: Food in Fantastic Literature for the Young, Jennifer A. Matters
The Effects of Sleep Deprivation and Recovery Periods on the N1, P2, N2, and P3 Evoked Potentials Utilizing 25 vs. 75 ms Duration Contrasts, Beth Ann Mayes
Cyberwarfare as an Element of PRC National Power and Its Implications for U. S. National Security, Brian M. Mazanec
Chemical Terrorism: The Threat of Al-Qaeda and Al-Qaeda Inspired Individuals, Erin Anne McClelland
An Examination of Authoritarianism as a Moderator Among Intensity of Unethical Situations, Power Differentials, and Perceptions of Unethical Behavior in Organizations, Victoria Patricia McKee