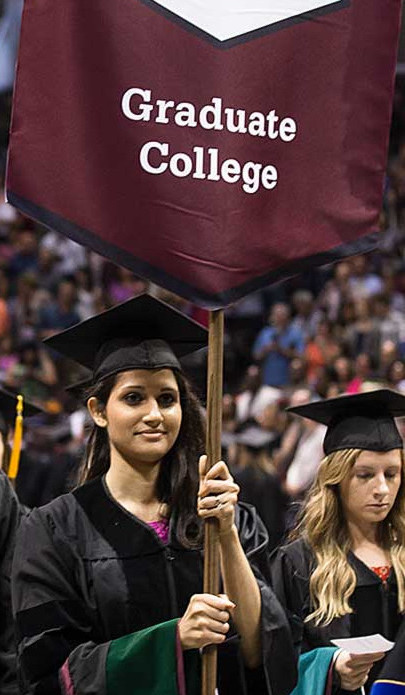 The first MSU graduate thesis was submitted in 1968. Since then over 3,600 theses have been submitted as part of graduate work at MSU.
Since the fall of 2008 graduate students have been required to submit their thesis in electronic form. Online access to most theses from 2008 to the summer of 2015 is available only on campus. Print copies of all theses up to summer 2018 are available in Meyer Library and in most cases through inter-library loan.
Did you submit a thesis as part of your graduate studies at MSU before 2015? If you would like to see the text of your thesis on this site please contact BearWorks@missouristate.edu
Theses from 2019
Territorial Behavior of the Ozark Zigzag Salamander, Plethodon angusticlavius, Altered by Mode of Predator Cue and Sex of Intruder, Sarah E. Heimbach
Groups Satisfying the Converse to Lagrange's Theorem, Jonah N. Henry
Stream Channel Morphology and Riparian Forest Response to a 500-year Flood in the Missouri Ozarks, Joshua William Hess
Assessment of Motor Function, Motor Learning, & Olivary Climbing Fiber Distribution within Developmental Hyperserotonemia Rat Model for Autism Spectrum Disorder, Elizabeth Diane Holland
Freshwater Turtle Community Composition in Mined Land Strip Pit Lakes and the Effects of Learned Trap Avoidance on Capture Rates of Sternotherus odoratus and Trachemys scripta, Ethan Craig Hollender
Teacher Perceptions of Parental Incarceration and Its Influence on Children's Academic Success, Amber L. Hooper
Yoga to Decrease the Stress Response: Gentle Yoga Encourages Faster Decline in Salivary Cortisol Concentrations Following Participation in TSST, Tabetha Gaile Hopke
Fake Review Detection using Data Mining, Md Forhad Hossain
Determining the Effect of Mission Design and Point Cloud Filtering on the Quality and Accuracy of SfM Photogrammetric Products Derived from sUAS Imagery, Daniel Shay Hostens
A Journey into My Mind, Shen Chen Hsieh
Recovery of Domestic Behaviors by a Parasitic Ant (Formica Subintegra) in the Absence of Its Host (Formica Subsericea), Amber Nichole Hunter
Cyclophilin A Enhances HIV-1 Reverse Transcription in Human Microglial Cells, Zachary Michael Ingram
Roots and Goals of the State of Qatar's Contradictory Foreign Policy: Implications for U.S. National Security Interests, Osarodion Odosamamwen Izevbigie
Chang (Beer): A Social Marker, Ritual Tool, and Multivalent Symbol in Tibetan Buddhism, Kayla J. Jenkins
My Poetry Writing, My Defeat of Illusion, Binghui Jin
Posing Purposeful Questions in a Mathematics Tutoring Setting, Sara Elaine Jones
Differences and Similarities in Male Body Image in Young, Middle-Aged, and Older Men, Amy K. Jordan
Historical Floodplain Sedimentation Rates Using Mining Contaminant Profiles, Cesium-137, and Sediment Source Indicators along the Lower Big River, Jefferson County, Missouri, Miranda M. Jordan
Sequence Analysis of the REN1 Genomic Region from the Grapevine 'Kishmish Vatkana', Dani Joseph
Study of Amorphous Boron Carbide and Hydrogenated Boron Carbide Materials Using Molecular Dynamics and Hybrid Reverse Monte Carlo, Rajan Khadka
Effects of Herbicides on Zebrafish Embryo Development and Viability, Kayla Ray King
Quantifying the Effectiveness of Cedar Revetment in Mitigating Bank Erosion in Riceford Creek, Minnesota, Talia A. Klein
Ridge Regression and Lasso Estimators for Data Analysis, Dalip Kumar
Phenotypic Study of Anthracnose Resistance in Black Walnut and Building a Mapping Population, Sadie D. Land
Southeast Asia: A Potential Domain for Chemical Terrorism, Bryner Ramos Las
Prediction of High School Graduation with Decision Trees, Andrea M. Lee
Geomorphic Response to Catastrophic Flooding in a Karst Mountain Stream System, Brighton-Blue Hole Watershed, Southwest Jamaica, Sarah M. LeTarte
How to Water the Body, Taylor M. Lorenzo
My Work - My Diary - My Inner Thoughts, My Que Luu
Behavioral Aspects Of Chemoreception In Juvenile Cottonmouths (Agkistrodon Piscivorus), Chelsea E. Martin
Collaboration in Social Hobby Groups: Transferring Qualities of Teamwork from the Social Sphere to the Professional Sphere, Emily M. McCormick
Characterizing Nodule Endophyte Communities in Glycine Max and Lablab Purpureus Using Next-Generation Sequencing, Scott David McElveen
Further Characterization of the Skeletal Phenotype in a Hurler Syndrome Mouse Model and the Ethical Treatment of Children in Medicine, Anna Marie McWoods
Fear and Trepidation: The Socio-Cultural Impact of Maritime Piracy and Illicit Smuggling in San Francisco De Campeche 1630 - 1705, Victor Alfonso Medina Lugo
Psychological Distress, Pain, Physical Impairment, and Acceptance among Women with Ovarian Cancer, Megan M. Millmann
The effects of electrofishing on different life stages of Ozark and eastern hellbenders, Stephanie Kay Morrison
White-Nose Syndrome and Immune Responses in a Resistant Bat Species (Eptesicus fuscus), Keslie Skye Naffa
Geomorphic Effects of Engineered Log Structures and Response to a Catastrophic Flood Event in a Missouri Ozarks River, Joseph S. Nash
Optimum Planting Dates for Garlic in Southwest Missouri, Esther A. Nelson
Decision Trees and Their Application for Classification and Regression Problems, Obinna Chilezie Njoku
Petrology and Geochemistry of the Bearwallow Mountain Andesite, Mogollon-Datil Volcanic Field, New Mexico, Conor Lee O'Dowd
The Politics of Federal Environmental Policy: An Analysis of Six West Virginia Counties, Hannah O'Keefe
Survey of Lebesgue and Hausdorff Measures, Jacob N. Oliver
Moral Foundations of U.S. Political News Sources, William Edward Padfield
Mutts: A Collection of Short Fiction, Shane E. Page
Queering Performative Face Theory: Analyzing Coming Out Narratives, Dominic A. Pecoraro
Using Pseudo Nomarski Contrast to Study Hemocytes of Galleria Mellonella, Westley David Peterson
An Examination of the Potential Threat of a State-Sponsored Biological Attack Against the United States: A Study of Policy Implications, Courtney Anne Pfluke
Molecular Dynamics Study of Creep Deformation in Nickel-based Superalloy, Sabila Kader Pinky
I Was a Teenage Misanthrope: Essays, Lane E. Pybas
Seasonal Time Series Models with Application to Weather and Lake Level Data, Mengqing Qin
Development of Multicomponent EAM Potential for Ni-Based Superalloy, Muztoba Rabbani
A Qualitative Descriptive Analysis of Students' Experiences with the Child Life Internship Application Process, Haley Reeves
Historical Land Use Influence on Fine-Grained Sedimentation in Channel and Floodplain Deposits in a Forested Missouri Ozark Watershed, Katy Nicole Reminga
Step-Pool Channel Morphology, Forcing Effects, and Geomorphic Classification in the Ozark Highlands, SE Missouri, Triston Ralland Rice
Elucidating Immune Signaling of Influenza A Virus and Aspergillus Fumigatus Co-Infections through Pioneered Model Development, Meagan Danyelle Rippee-Brooks
Learning to Relax: The Impact of Brief Biofeedback Training on Salivary Cortisol Reduction, Dallas N. Robinson
Geomorphic and Land Use Controls on Headwater Channel Morphology in Mark Twain National Forest, Grace F. Roman
The Frenet Frame and Space Curves, Catherine Elaina Eudora Ross
Oxyrase and Pyruvate Inclusion in Extenders for Cold Stored Stallion Spermatozoa, Jordan T. Shore
Making a Tiger's Day: Free-Operant Assessment and Environmental Enrichment, Trista Yvonne Shrock
The Effect of Metal Composition and Particle Size on Nanostructure-Toxicity in Plants, Natalie Lynn Smith
The Dynamin-like Protein Vps1 Stimulates Endosome-to-Golgi Fusion in Vitro, Jared Christopher Smothers
The Effects of Color Choice in Web Design on the Usability for Individuals with Color-Blindness, Theresa Marie Sparks
Examining the Effects of Service-Learning on Students' Perceptions of the CHES Responsibilities– a Pilot Study, Victoria M. Surratt
Terrorism in the 2020s: Examining the Global Threat Landscape, Landon W. Swearngin
Stress and Body Composition of Juvenile Alligator Snapping Turtles (Macrochelys temminckii), Brandon Scott Tappmeyer
Kinetics of HIV-1 Uncoating in C20 Microglial Cells, Melanie Anne Taylor
Utilizing Strategic Culture as a Tool to Tailor U.S. Deterrence Policy Towards Iran, Ryan P. Taylor
Training Load Management and Injury Prevention in Collegiate Men's Soccer, Lorenzo Salvatore Tomasiello Jr.
Barriers Missouri's Farmers Face Regarding Beginning Farmer Government Programs, Benjamin J. Travlos
Analysis of Nation-Building during Insurgency in U.S. Defense Policy Strategy, Joseph Valles
Quantitative Reasoning: Individual Differences In Heart Rate and Response Latency, Abigail L. Van Nuland
Fire to Vellum, Jessica L. Warren
The Batavia Massacre: The Tragic End to a Century of Cooperation, Kimberly Wilhelmina Wells
Expertise within Working Memory and Fluid Intellgence, Addie Wikowsky
A Low-water Crossing Impacts Movement Behavior of Northern Hog Suckers in an Ozark Stream, Jeff Michael Williams
Elements of Functional Analysis and Applications, Chengting Yin
Macronutrient Content of Winter Annual Cereal Grains with Phosphorus Fertilization, Taylor Anne Young
Disaggregating the United States Military: An Analysis of the Current Organizational and Management Structure of U.S. National Security Policy as It Relates to Military Operations in Space, Joseph M. Zeman
Theses from 2018
Investigation of the Homologs Rad51 and Dmc1 Role in Cell Division and Homologous Recombination, Amaal Abulibdeh
Sodium Pyruvate Alters the Immune Response to Influenza A Virus Infection in Macrophages, Hazzar Abysalamah
Expressing Pride: The Effects Skin Tone Has On Perceptions Of Agency, Communality, And Interpersonal Hostility For Black Women, Jessica Aikens
Learning Chemistry in English: Challenges Faced by Non-Native English Speakers, Arwa A. Alshehri
Immune Function and Metabolism of Hibernating North American Bats with White-Nose Syndrome, Briana Nicole Anderson
The Study of Culturally Relevant Visual Imagery and Student Interest in Contemporary Secondary Art Classrooms, Carly Marie Anderson
A Kingdom of Priests and Gods: Angelic and Participatory Deification in John's Apocalypse, David A. Armstrong
Tangled, Shannon Marie Ashley
The Successes and Challenges of Using Worked Examples to Integrate MP7: Look for and Make Use of Structure, Jennifer Lynn Barnes
Investigations on Hydrothermally Synthesized Co3O4/MnxCo3-xO4 Core-Shell Nanoparticles, Ning Bian
Synthesis and Characterization of Block Copolymers for Shear Force Responsive Materials and Sugar Conjugated Fluorescent Probes, Jacob Ryan Blankenship
Temporal and Intensity Relationships between Physical Activity and Drunkorexia Behaviors among First-Year College Students, Robert E. Booker Jr
Modeling the Response of Black Walnut -dominant Mixed Hardwoods to Seasonal Climate Effects with UAV-based Hyperspectral Sensor and Aerial Photogrammetry, Tyler G. Bradford
Comparative Study of U.S. and E.U. Experiences With Policies on Immigration Controls, Daniel Brady
Video Composition, Creative Discourse, and Facilitated Freedom: A Teacher's Journey to Reveal Student Potential, Michael A. Brinkmeyer
The Development and Validation of Implicit Measures of Emotional Intelligence, Ricardo R. Brooks
The Lingering Menace, Logan M. Burke
Evaluation of Goji Berry (Lycium barbarum L.) Cultivars and Air Root Pruning for Edible Greens Production in the Midwest, Jesse Lee Carroll
The Average Measure of a k-Dimensional Simplex in an n-Cube, John A. Carter
Tree Song, Amie Elizabeth Case
Learning to Fish and Learning My Place: Joy and Power Struggles in Alaska Seasonal Work, Mary E. Chiles
An Adaptive Memory-Based Reinforcement Learning Controller, Keith August Cissell
A Matter of Value: Creative Writing Strategies and Their Transference to Composition, Brandy Dawn Clark
Macrophytes and Atrazine in Ponds of Southwest Missouri, Christine Michelle Cornish
Effects of Irrigation on Forage Growth Rates on Rotational Grazing Dairies, Zachary Davis
In-Vitro Digestibility and Gas Production of Wheat Middlings, Solvent Extracted Cottonseed Meal, Soyhulls, and Corn Gluten Feed and the Effects of Monensin on In-Vitro Digestibility and Gas Production, Dustin W. DeVore
Exploring the Role of Social Media in the Identity Development of Trans Individuals, B. Doss
Crustal Structure of the Bhutanese Himalaya: New Insights from a Gravity Analysis in Western and Central Bhutan, Kinzang Duba
Computational Study of Lawesson's Reagent Mediated Fluorenone Dimerization Forming 9,9'-Bifluorenylidene, Andrew Jourdan Eckelmann
NMR Spectroscopic Properties of Nucleotides, and a New Method of Numeric Calculation of Raman Intensities for Organic Molecules, William R. Ehrhardt
Dear Me, Hannah Patricia Farley
Effects of Neem on Plasmatocyte Counts in Galleria Mellonella Larvae, Michael Anthony Fenske
Making Mental Health a Priority on College Campuses: Implementing Large Scale Screening and Follow-up in a High Enrollment Gateway Course, Flora-Jean M. Forbes
Effects of Calcium Fertilization on Growth, Yield, and Nutrient Content of Hydroponically Grown Radish Microgreens, Cady C. Goble
Electrogenerated Chemiluminescence of Transition Metal Octaethylporphyrin and Tetraphenylporphyrin/Tri-n-Propylamine System, Jamie Lee Gray
The Operationalization of Task Goal Difficulty: An Exploration of Qualitative and Quantitative Methods, Sidonia Christine Grozav
Block-Copolymer Assisted Fabrication of Anisotropic Plasmonic Nanostructures, Calbi J. Gunder
Ghetto Birds and Other Things That Lurk, Mary Frances Henn
Gongshi Meditation on the American Prairie, Brandon A. Henry
Generativity and Other Buffers of Death Awareness in First Responders with PTSD, David Joseph Herr
Low Hemodynamic Loading Alters Heart Morphogensis in E8.5 to E9.5 Mouse Embryos, Tanner Gerard Hoog
Energy Calculations and Wave Equations, Ellen R. Hunter
Memory Complaint Profiles in Dementia Populations Utilizing the Memory Complaints Inventory, Becca N. Johnson
Effects of Parafluvial Flows on Interstitial Ammonia and Freshwater Mussels in the Buffalo National River, David Alan Johnson
Alternative Feeding Strategies for Growing Cattle Grazing Endophyte-Infected Tall Fescue During the Summer, Kerri A. Johnson
How God Writes History: A Gramscian Analysis of Religion and Nature in the Writings, Life, and Legacy of John Muir, Daniel R. Jones
Development of Rapid, Homogeneous Assay for Investigating Isopeptide Bond Formation Using Fluorescence Polarization/Depolarization Measurements, Samuel Patricc Kasson
Grapevine Vein Clearing Virus: Epidemiological Patterns and Construction of a Clone, Cory Von Keith
Regional Stratigraphy and Distribution of the Coastal Group, St. Elizabeth Parish, Southwestern Jamaica, Brett M. Kenning
Comparing Three Pulsating Subdwarf B Stars Observed by Kepler in the Open Cluster NGC 6791, Joshua William Kern
Spatial and Temporal Trends of Mining-Related Lead-Zinc Sediment Contamination, Galena River Watershed, SW Wisconsin-NW Illinois, Dylan Alexander King
The Identification of Interspecific Hybrids between Jaeger 70 X Vignoles Grapes Using SSR Markers, Carl William Knuckles IV
Interactions in Social Settings: The Relationship Between Alcohol and Sexual Assault Among College Students, Heather Lepper
A Peer-Mediated Social Network to Increase Social Interactions for a Student with Autism Using Augmentative Communication, Marissa L. Letterman
Magnetic Anisotropy and Exchange Bias in L10 FePt/NiO Bilayer Thin Films, Zachary B. Leuty
Chemical and Statistical Analysis of Karst Groundwater Basin Signatures - Springfield, Mo, Benjamin E. Lockwood
Territorial Behavior in Southern Red-Backed and Ozark Zigzag Salamanders: Effects of Sex, Species, and Ownership, Colton Savage Lynn
Magnetic Studies of Multiferroic Heterostructures, Ahmed Rayhan Mahbub
Floral Consumer Experience Study, Wenonah Marie Marlin
The Role of Freshwater Drum as a Host of Freshwater Mussels, Unionidae, Michael S. Martin
Modeling Memory: Exploring the Relationship between Word Overlap and Single Word Norms When Predicting Judgments and Recall, Nicholas Pruett Maxwell
Kindergarten Teacher Autonomy in High and Low Socioeconomic Environments, Allison Catherine McDonald
Nesting Success and Habitat Preference of the Barn Owl (Tyto alba) in Southwest Missouri, Samantha Ann Meilink
A Relational Dialectics Approach to the Identity Development of Millennial Mothers, Shawna L. Merrill
The German Gamble: An Analysis of the Energiewende Policy and its Implications for Energy Security in Europe, Rachel Elizabeth Millsap
"O Stop and Tell Me, Red Man": Indian Removal and the Lamanite Mission of 1830-31, Kaleb C. Miner
Nutrient Transport and Storage in a Karst Spring-Reservoir System during Baseflow, Missouri Ozarks, Heather A. Moule
Geology of the Purgatory Saddle 7.5 Minute Quadrangle, and Gravity and Magnetic Analysis of Accreted Terrane Boundary, Western Idaho, Sourav Krishna Nandi
The Impact of Black Lives Matter Movement Publicity on Juror Decision Making, Emily R. Nerness
The Role of RAD4 in DNA Repair and Its Interplay with Telomeres in Tetrahymena thermophila, Emily Nischwitz
Affine and Projective Planes, Abraham Pascoe
Dietary Inclusion of Enriched Chicken Bone Broth Prevents Trigeminal Sensitization Meditated by Early Life Stress, Orion Peterson
Empirical Study: Impacts of Objective House Factors on Residential Water Usage in Springfield, Missouri, Ran Qi
Effects of Goal Training on Goal Structures, Charlotte S. Redhead
Critical Pedagogy and the Ethics of Care: How Values Affect the Classroom Dynamic, Colby D. Reed
Evaluating the Correlations Between Teacher–Student Relationships, Friendship, and Reading and Writing Achievement, Jessica Ridder
Missouri Meat Goat Producers: A Focus Group Approach To Identify Opportunities and Challenges, Samantha N. Riley
Enhanced Production of Pro-IL-1Βeta Contributes to Immunopathology during the Coinfection of Influenza a Virus and Streptococcus Pneumoniae, Angeline E. Rodriguez
What's in a Name? Exploring Anglicized Naming Practices amongst Chinese International Students, Garrett R. Ruzicka
Increasing Alligator Snapping Turtle Head-Starting Success through Housing Enrichment and Inoculation of Hatchlings with Digestive Microbiota, Kristen Erin Sardina
Genetic Diversity Analysis of 11 Black Walnut (Juglans Nigra L.) Cultivars and Development of a Mapping Population, Steven Jacob Schneider Jr.
Fortune Glen, Breea N. Schutt
Levels of Professional Stress in Missouri State University Sport Coaches, James Edgar Seratt
Application of Nano-Plasmonics for SERS Bio-Detection and Photocatalysis in the Same Platform, Muhammad R. Shattique
Vocabulary Depth and Language Use of Heritage Learners, Elsy B. Shuford
Long-Term Trends of Stream Fish Community Assemblages in Southern Missouri with Contemporary Land Use Impacts, Stephanie Marie Sickler
"Mr. Nobody from Nowhere": Ethnocentric Nationalism, Cultural Cosmopolitanism, and the Reinvention of Personal Identity in F. Scott Fitzgerald's The Great Gatsby and Mohsin Hamid's The Reluctant Fundamentalist, Hana Mohammed Smail
Investigation into the Role of Platelet Derived Growth Factor (PDGF) in Type I Collagen Glomerulopathy, Isaac C. Springer
Certified Child Life Specialists' Perceptions of Effective Psychosocial Interventions for Adolescents in Japanese Hospital Settings, Yukari Stickley
Narratives of Loss, Carla R. Stine
Assessment of Resistance to Botrytis Cinerea in Arabidopsis Expressing Grapevine STS Genes and Analysis of New Grapevine Vein Clearing Virus Isolates, Li Su
Diamond Intracrystalline Stable Isotope Chemical Image Analysis by Time-of-Flight Secondary Ionization Mass Spectrometery, Tyler J. Sundell
Attributes and Economic Impact of the Exhibitors at the Annual Ozark Empire Fair on the Local Economy, Raysha E. Tate
The Effects Of Long-Term Treadmill Exercise Training On Amyloid-Beta Plaque Levels and Behavioral Profile in 15-Month Tg2576 Mice, Riya R. Thomas
Relative Contribution of Physical Interference and Allelopathy to Weed Suppression by Winter Annual Cover Crop Mixtures, Alyssa D. Travlos
The Mercenary Tradition and Conflict Privatization: A Revolutionary Shift in the Cyclical Nature of Mercenary Use, Joseph M. Tribble
Handwritten Digit Recognition by Multi-Class Support Vector Machines, Yu Wang
You Are What You Write, Yumeng Wang
Impacts of Cover Crop Mixtures on Productivity of Cropping Systems, Brionna Lee West
Controlling the Uncontrollable: Understanding the Relationships between Psychological Distress, Physical Impairment, and Acceptance among Women with Gynecological Cancer, Kirby L. Williams
Investigating the Attitudes of Adolescent Male Singers in Gender Choirs, Heidi Joy Williamson
Development of Endogenous Tagging Plasmids for Characterization of Protein Interactions, Localization, and Post-Translational Modifications of Tetrahymena Thermophila Rad23, Evan Andrew Wilson
Variations in Black Media Coverage of the East St. Louis Race Riot, Angela Rene Womack
Did Hollywood Take Theatre "by Hook or by Crook?", Catherine S. Wright
Synthesis, Characterization, and Applications of Ammonium/Phosphonium Chitosan Derivatives for Investigative DNA Interactions, Quinton Kirk Wyatt
Theses from 2017
Who Are the Apistoi? Symbolic Boundaries and Anthropological Language in 2 Cor 6:14-7:1, Nii Addo Kobina Abrahams
Genetic Analysis of Cold Hardiness in a Population of Norton (Vitis Aestivalis) and Cabernet Sauvignon (Vitis Vinifera) Hybrids, Daniel Bracy Adams
Characterization of a Thermoresponsive Water-Soluble Polymer: Block-Copoly [Ethylene Glycol/Graft-Co (Vinyl Alcohol/Vinyl Caprolactam)], Adebola Margaret Adeleni
Effects of Engineered Carbon and Silver Nanoparticles on Plutella Xylostella Consumption, Growth, Pupation, Survival, and Fecundity, Taiaba Afrin
Application of Raman Spectroscopy to Study of Biological Systems, Neva Agarwala
The Efficacy of Digital Comic Strip Conversations to Teach Empathetic Responding to Children with Autism, Khalifah Sami Aldughaysh
Lithospheric Evaluation of the Mid-Continental Rift System in Iowa from a Gravity and Magnetic Analysis, Moamen Mohamed Almaz
Residues, Bernoulli Numbers and Finding Sums, Mohammed Saif Alotaibi
An Assessment of Seven New Grape Varieties and a Study of Grapevine Vein Clearing Virus in Native Vitaceae Plants, Kaylie A. Austin
Survival Analysis: A Modified Kaplan-Meir Estimator, Justin A. Bancroft
Land Use and Land-Cover Change Detection and Its Effect on Bengal Tiger Mortality for Central India, Tania Banerjee
Using Virtual Reality to Improve Sitting Balance, Alice Kay Barnes
Island Biogeography of Small Mammals and Associated Ectoparasites in the Ozark Glades, Emily M. Beasley
Workplace Bullying: A Validation Study, Brooke Christine Bengel
Dinner at Eight, Anastasia M. Berkovich
Surface Display for Metabolic Engineering of Industrially Important Acetic Acid Bacteria, Marshal Allen Blank
Shannon County Warrants, Judge Bockman
Peppermint, Anthony Isaac Bradley
Geomorphic Effects of Logging Railbeds on an Ozarks Headwater Stream, Mark Twain National Forest, Missouri, Nickolas S. Bradley
Geomorphic Disturbance and Anthropogenic Modifications in Big Barren Creek, Mark Twain National Forest, Southeast Missouri, Rachael A. Bradley
Going Home, Emily Susannah Budd
Experimental and Theoretical Study of Vapor Phase Species above Hot Rocky Exoplanet Analogues, Michal Bulak
Clinically Relevant Model of Temporomandibular Disorder, Neelima Chelliboina
Self-Confessions, Brandy Dawn Clark
Breaking Expectations: Deviations from Genre, Gender, and Social Order in the Clerk's and the Merchant's Tales, Rachel Lea Combs
A Comparison of Traditional, Trial-Based, and Synthesized Contingency Trial-Based Functional Analyses, Kaitlin S. Curtis
On the Existence of Bogdanov-Takens Bifurcations, Zachary Deskin
Nesting Success Of The Barn Owl (Tyto Alba) Using Nest Boxes In Southwest Missouri, Robert Grant Dickerson
Effects of Phosphorus Availability on Growth and Leaf Nutrient Concentrations in Wheat, Oat, and Cereal Rye, Jerri Lynn Dodson
Urban Detention Basin Contamination with Polycyclic Aromatic Hydrocarbons (PAHs) and Metals, Holly Marie Duff
Habitat Associations with Small Mammal Communities at Wilson's Creek National Battlefield, Stephanie Anne Ellison
Engaging Students in Authentic Mathematical Discourse in a High School Mathematics Classroom, Whitney Ann Evans
Boys Club, Elizabeth Fiset
Comparison of Trial-Based, Synthesized Trial-Based, and Traditional Functional Analyses, Kara Leigh Forck
Mementos: A Collection of Essays, Linda S. Foster
The Role of Hemodynamic Force on Development of the Mouse Embryonic Heart, Samantha Jean Fredrickson
Spatial Learning of Shelter Locations and Associative Learning of a Foraging Task in the Cottonmouth, (Agkistrodon Piscivorus), Rhyan Robert Friesen
A Geophysical Analysis of the Great Falls Tectonic Zone and the Surrounding Area, Montana USA, Travis Lane Fultz
Beach Form, Change, and Mangrove Interactions Along Galleon Fish Sanctuary, South Coast Jamaica, Kayla Marie Geier
FTIR Spectroscopy of Hot Exoplanets: A First Step in Experimental Procedure and Analysis, Heath Emmanuel Gemar
My Books: Creating Bilingual Worlds for Children, Maria Gerasimchuk-Djordjevic
Ship of Fools, Kevin Grzybowski
Entangled Trade: Peaceful Spanish-Osage Relations in the Missouri River Valley, 1763-1780, Maryellen Ruth Harman
Transcriptome Profiling and Long Non-Coding Rna Identification in Grapevine, Zachary Noel Harris
A Study of Manganese and Cobalt Incorporated Nickel Oxide Based Core-Shell Magnetic Nanoparticles, Samiul Hasan
Contemplative Practices and Post-Secondary Well-Being: Potential Methods for Reducing Test Anxiety, Shannon S. Hayden
Effects Of Sleep Deprivation With 110-Minute Rest Period On Postural Control In Young Adults, Whitney L. Hayden
Household Chipped Stone Technology at South Cape (23CG8): A Mississippian Hinterland Site in Southeast Missouri, Deseray L. Helton
Body Image and Bodybuilding: The Impact Commitment to Bodybuilding Has on Body Image Disturbance among Competitive Bodybuilders, Jordan Henslee
Influence of Prescribed Burning on Upland Soil Properties in Mark Twain National Forest, Southeast Missouri Ozarks, Megan Lynn Hente
Electronic Structure Evaluation of Competing Pathways in the Gold(III)-Catalyzed Ohloff-Rautenstrauch Cyclosimerization Converting Propargylic Acetates to Carene-like Natural Products, Jeremy M. Hines
Geology and Geochemistry of the Uvas Volcanic Field and Rubio Peak Formation of South-Central New Mexico, USA, Max Logan Hoffman
Facing Diversity In Early Childhood Education: Teachers' Perceptions, Beliefs, And Teaching Practices Of Anti-Bias Education In Korea, Yerim Hong
Support Vector Machine and Its Application to Regression and Classification, Xiaotong Hu
A Study of Copper and Aluminum Incorporated Chromium Oxide Core-Shell Magnetic Nanoparticles, Tamzid Ibn Minhaj
DFT Study on the Li Mobility in Li-Ion-Based Solid-State Electrolytes, Shafiqul Islam
The Third Offset: The U.S. Strategy to Combat Future Threats, Brian Charles Kempf
The Effect of Rate on Tone Burst Extratympanic Electrocochleography in Adults with Normal Hearing, Alana E. Kennedy
Simplifying Methods for in Vitro Metamorphosis of Glochidia, Morgan A. Kern
The Unraveling of the Nation-State in the Middle East: Examples of Iraq and Syria, Zachary Kielp
Human Trafficking: A Global Tragedy in Five Acts, Cynthia Rhiannon Knight
Language Learning and Metacognition: An Intervention to Improve Language Classrooms, Rebecca Elise Knoph
A Self-Compassion Intervention to Increase Feedback Acceptance among Individuals with Perfectionistic Tendencies, Alise Sue Ellen Kottman
Chlorate Formation In On-Site Hypochlorite Generation Facilities: Effects Of Temperature, pH, And Storage Times, Lukas Simon Kriem
An Idol of the Old Errors, Amy Kaye Lafferty
The Effects of Goal Systems on Performance in Youth Baseball, Joshua A. Leet
Study of Iron Ion Transit through Three-Fold Channel of Ferritin Cage, Shah Alam Limon
The Development of Guzheng Tuning, Xin Yue Li
International Law and the Use of Lawfare: An Argument for the U.S. To Adopt a Lawfare Doctrine, Trevor Michael Alfred Logan
Synchronization of Reproduction in Deertoe Mussel (Truncilla truncata), Kendell R. Loyd
The Spatial Ecology and Microhabitat Selection of the Pygmy Rattlesnake (Sistrurus miliarius) in Southwestern Missouri, Dylan Wallace Maag
Yeast Dynamin and Ypt6 Converge on the GARP for Endosome-to-Golgi Trafficking, Pelin Makaraci
Study of Multiferroic Properties of Ferroelectric- Ferromagnetic Heterostructures BZT-BCT/LSMO, Md Abdullah-Al Mamun
The Successes And Challenges Of Utilizing Geogebra To Integrate MP5: Use Appropriate Tools Strategically, David Scott Matthews II
A Qualitative Case Study Examining the Impact of Teacher Feedback During the Research Writing Process in a Ninth Grade Honors Class, Jessica M. Mattson
Expressing Pride: Effects On Perceptions of Agency and Communality Based On Race and Gender, Rosalyn A. Miles
The Mediating Effects of Cortisol on the Relationship between Conscientiousness and Judgments of Learning, Katherine D. Miller
Assessment Of Reliability And Stability Of Various Visual Search Parameters, Michael Don Mizer
The Effect of Weight Carried and Time Ridden on Back Pain in Horses Ridden During Horse Shows as Determined by Pressure Algometry, Meghan Louise Mothershead
Functionalization of Indium-Based Quantum Dots for Use as a Non-Viral Gene Therapy Vector, Nicholas A. Mundt
Construction Ergonomic Risk and Productivity Assessment Using Mobile Technology and Machine Learning, Nipun Deb Nath
Synthesis and Characterization of a Novel Ligand and Its Silver(I) and Palladium(II) Complexes: An Incidental Discovery of Halogen Bonding in Three Structures of Iodoimidazoles, Chideraa Iheanyi Nwachukwu
Examining the Impact of the Haven Training on Perceptions of Rape, Katerina Marie Oberdieck
Constrained Cognition: Information Management and the Practical Limits of Nuclear Escalation Control, Luke James O'Brien
Channel Bar Morphology, Distribution, And Mining-Related Geochemistry In The Big River, St. Francois County, Missouri: Implications For Geomorphic Recovery, Lindsay Marie Olson
The Effect of Hemodynamic Force on the Maturation of Blood Vessels during Embryogenesis, Rachel Lee Padget
The Effect of Wideband and Narrowband Noise on the Olivocochlear Bundle and the Cochlear Microphonic, Catherine Nicole Palmietto
Block Copolymer Nanostructures for Inorganic Oxide Nanopatterning, Krishna Pandey
Re-Examining The Influence Of Non-Cognitive, Person Centered Factors On Academic Success, Alexandra Pantze
Cognitive Origin of Reported Goals, Nikolas M. Pate
Study of Nano-Bio Interfaces in Nano-Bio Conjugates: Nanoparticles of Zinc Oxide (ZnO) and Biomolecules of Glucose, Cytosine, and Thymine, Bithi Paul
Geochemical Fractionation, Speciation, and Bioavailability of Heavy Metals in Stream Sediments in Aurora, MO, Miles Pearson
Investigations of PLD Grown Tungsten Oxide Thin Films, Anthony Thomas Pelton
Comparison of Serial PGF2α Protocols for Control of the Estrous Cycle in Mares, Kaleigh Marie Potter
Coupling Mobile Technology, Position Data Mining, and Attitude toward Risk to Improve Construction Site Safety, Khandakar Mamunur Rashid
Multifunctional Transition Metal Oxide Core Shell Magnetic Nanoparticles, Mahmud Reaz
Geochronology Of Calc-Alkaline Ash Flow Tuff Units In The Ogollon Datil Volcanic Field, Southern New Mexico: U-Pb In Zircon, Shannon Porter Rentz
Meat Cake, Todd Wilson Reynolds
A Qualitative Study of Group Therapy Incorporating Rap Music with Inmates, Abigail V. Richards
Energy Transformation: Examining How Nuclear and Solar Power Could Enhance Stability in the Middle East Region and Implications for U.S. Policy, Brett Matthew Roenigk
The Effect of Web-Based Self-Monitoring, I-Connect, to Increase On-Task Behavior of High School Students with Autism, Sara K. Romans
Petrography and Geochemistry of Oligocene Rhyolitic Volcanic Rocks, Western Mogollon-Datil Volcanic Field, New Mexico, Emily Elizabeth Salings
Investigation of the Predictive Validity of Implicit and Explicit Measures of Integrity, Andrew C. Schneider
Genetic Tools to Allow Efficient Gene and Protein Characterization of the Industrially Important Bacterium Gluconobacter Oxydans, Melissa A. Schoeben
A Replication/Extension of the Presence of Others on Judgments of Desirability, John E. Scofield
Quantitative Behavioral Analyses of Ozark Hellbender Reproduction and Paternal Care, Rachel Ann Settle
Stereotype Threat in Higher Education: The Role of Psychological Capital on Student Satisfaction and Commitment, Lei J. Shirase
Development of Many-Body Potential for Deformation Study in Al-Tin Nanolayered Composites, Paul Yaohan Simanjuntak
A Radical Idea: Applying Psychological Strategy to Combat Foreign Fighters Defending the Islamic State, David Michael Smaney
Merging Mediums: Applying Document Design to Online Help Systems to Increase Usability, Meghan M. Smith
Ecology of Hatchling Alligator Snapping Turtles (Macrochelys temminckii), Sarah J. Spangler
Provenance Analysis of the Grover Gravel Using Detrital Zircon Geochronology, Petrology and Heavy Mineral Analysis, Grant Spoering
Exploring Men's Motivations and Restraints in Repeated Extramarital Sex, Casey Marie Stinley
The Effects of Carbon Nanotubes and Silver Quantum Dots on Gas Exchange in Arabidopsis Thaliana, Maryam Ibrahim Subaylaa
Returning to Abusive Relationships: Related and Predictive Factors, Rachel Leanne Swadley
Exploring the Caregiver-Child Relationship in Institutional Care Facilities in South Sudan, Jennifer Joy Telfer
Geomorphic Characteristics and Sediment Transport in Natural and Channelized Reaches of Big Barren Creek, Southeast Missouri, Matthew S. Thies
Cayley Graphs of Groups and Their Applications, Anna Tripi
Comparison of Understory Chemical and Mechanical Treatments to Promote Regeneration of Desirable Forestland Species, Rebecca Rachael Tyler
An Assessment of North Korean Threats and Vulnerabilities in Cyberspace, Jeremiah van Rossum
Czech Cultural Identity: Incompatible with Mass Muslim Immigration and Contributes to Rising European Populism, Alana Thi Vorda
Deposition Patterns and Rates of Mining-Contaminated Sediment within a Sedimentation Basin System, S.E. Missouri, Joshua Carl Voss
Midnight in America: Nuclear Electromagnetic Pulse and the 21st Century Threat to the United States, Angela Weaver
This Way Girl Comes Bearing Gifts, Alexandra Webster
Rivalry in the Middle East: The History of Saudi-Iranian Relations and its Implications on American Foreign Policy, Derika Weddington
Using Survey Data and HEC-RAS Modeling to Assess a Riffle-Remediation Structure on the Big River, Bonne Terre, Missouri, Nichole Renee Weedman
Cyclostratigraphic Trends of δ13C in Upper Cambrian Strata, Great Basin, Usa: Implications for Astronomical Forcing, Wesley Donald Weichert
The Trials of Louis Benecke, David Alan Whitby
The Effects of Goal Setting Type and Feedback on Basketball Skill Improvement, Shelby Diane White
Factors Impacting a Community Based Poverty Project: An Analysis of the Effectiveness of Communication through a Case Study Approach, Miranda Kay Wickam
The Effects of Motivation and Goal Setting on Response Latency and Mental Effort, Jessica K. Willis
A Multi-Generational Deaf Family: A Case Study on Literacy, Rubecca Sue Wilson
Ab Initio Methyl Linoleate Bond Dissociation Energies: First Principles Fishing for Wise Crack Products, Zachary Ryan Wilson
Yeast Membrane Lipid Imbalance Leads to Trafficking Defects toward the Golgi, Sara Elizabeth Woodman
Charting Constellations of Power: Texas Public Education Policy, Hollie Wright
Valkyrie, Eric Philip Yanders
Phenomenology of Visual Arts in William Faulkner's the Sound and the Fury and as I Lay Dying, Zeinab Zamani
Theses from 2016
Springfield Or Bust? A Qualitative Analysis Of The Organization Assimilation Of Young Professionals In Springfield, Missouri, Nii Kpakpo Ekow Abrahams
Multiple Effects Of A Brief Mindfulness Training, Stephanie Aholt
Investigating The Growth Of Vocabulary Size And Depth Of Word Knowledge In Iraqi Foreign Language Learners Of English, Akram Basim Mohsin Alfatle
A Longitudinal Investigation Of A Sequential Arabic-English Bilingual Child'S Vocabulary Development, Seba A. Al-hindawy
Eastern Flames In The Mind On Fire: A Study Of Eastern And Qur'Anic Influences On Ralph Waldo Emerson, Mohammed Qays Khaleel AlQaisi
The Representation Of The Iraqi War, Middle Eastern Culture, And Women In Benjamin Buchholz's One Hundred And One Nights, Entidhar Hamzah Abbas Al-Rashid
Education Policy And Practices Of English As A Foreign Language (Efl) In Iraq, Ihab Razzaq Altufaili
The Visual Rhetoric Of Royalty, Barbara Joann Anderson
Friends in Low Places: Responses of a Benthic Stream Fish to Intra-Guild Alarm Cues, Kelsey Ann Anderson
MDM2 Case Study: Computational Protocol Utilizing Protein Flexibility Improves Ligand Binding Mode Predictions, Anthony Thomas Ascone
Shavian Ethic As Evidenced In Four Major Plays, Carol E. Auterson
Skin And Smoke, Kelly Anne Baker
Increasing Solubility Of Active Pharmaceutical Ingredients In Topical Creams Using Soluplus®, Roni Balzam
Yeast Dynamin Functions With ESCRT-II At The Late Endosome And Potential Roles With Novel Binding Partners, Bryan Thien Banh
Transitioning Students From The Area Model To The Number Line Model When Developing Fraction Comparison Strategies, Joann Elaine Barnett
Acceptance And Commitment Therapy (ACT) And Physical Therapy Adherence, Jennifer Ashley Battles
Exploration Of Factors In Established Scales Regarding Attitudes Toward Sex Offenders, Amy Elizabeth Bauman
Guiding In and Away, Terry Belew
An Exploration Of The Prevalence Of Advocacy Efforts And The Role Of The School Counselor In Lgbt Student Advocacy, Lacey Beatrice Berry
A Biologically Active Tnf-Alpha Inhibitor Fails To Suppress Colitis In Balb/C Mice, Stephanie E. Biel
When There Is A Unique Group Of A Given Order And Related Results, Haya Ibrahim Binjedaen
Sleep Deprivation And Recovery: The Effects Of P300 Three And Six Hours Post Recovery, Kimberly A. Brauer
Do Family Relationships Affect Team Performance?, Erick P. Briggs
Natural History and Conservation of Bolitoglossine Salamanders in Central Panama, Leslie Caren Brinkman
Effectiveness of the QAR Reading Strategy on Science Reading, Courtney Anne Broser
The Problem Of Authority In Conservative Evangelical Christianity: A Critique Of American And South Korean Expressions, Harold Arthur Brower IV
Using Relevance To Inspire Engagement In Disengaged Secondary Mathematics Students, Cherie Lynn Burkett
The Preferences Of Exercise And Physical Activity In Individuals With An Intellectual Disability, Zachary J. Burt
The Impact Of Writing Intensive Courses On Writing Apprehension And Academic Motivation, Jacqueline Suzanne Byrket
The Relevance Of Militant Islamist Ideology In Crafting Countering Violent Extremism Policy In The U.S., Leena Almeda Carmenates
Fluctuations In Body Dissatisfaction Across Social Comparison Situations, Stephanie Jian Chen
Community Construction In The Basic Writing Classroom, Jennifer Nicole Collins
Japan: Nuclearizing the Reclining Dragon?, Michael LaDon Cribb Jr.
Understanding The Roots, Methods And Consequences Of Islamic Radicalization In Kosovo, Agnesa Dalipi
Personality Factors, Ideology, And Sensitivity To Change, Jahnavi Rose Delmonico
On The Number Of Distinct Cyclic Subgroups Of A Given Finite Group, Joseph Dillstrom
Identifying The Key Components Of Place-Conscious Pedagogy To Help Maximize Rural Potential, Amber Marie Dlugosh
Quantitative Trait Loci (Qtl) Analysis Of Sulfur Sensitivity In Vitis Aestivalis-Derived 'Norton', Logan Michael Duncan
Complexity In Modern War: Examining Hybrid War And Future U.S. Security Challenges, Joseph Dvorak
A Geometric Approach To Ramanujan's Taxi Cab Problem And Other Diophantine Dilemmas, Zachary Kyle Easley
Development and Vailidation of Implicit Association Tests for Organizational Citizenship Behavior Motives, Tonielle Myriah Fiscus
Gustav Mahler's Kindertotenlieder: Connecting The Movements Of The Song Cycle Through Schenkerian Analysis, Gabriel Quinton Fleetwood
Diaphragm Training and Evaluation as a Therapeutic Tool by Athletic Trainers in Orthopedic Rehabilition, Marisa Rashel Foltz
The Effectiveness Of Visits To Dickerson Park Zoo On Guests' Conservation Mindedness And Behavior, Sarah K. Foster
Student Athletes And Factors That Determine Their Social Support Circle, Elizabeth Anne Gelhaus
Gray Bat Migration In Missouri, Cheyenne Leigh Gerdes
The Role Of Empathy In Hindsight Bias, Malindi Jeri Gowen
The Selfish Law: A Memetic Study Of The Transition From Generational Morality To Individual Morality In Deuteronomy 24:16, Ezekiel 18, And Jeremiah 31:27-30, Jonathan Michael Gracza
Constructing The Political Identity Of Generation Next: A Focus Group Study, Ryan Graham
Methods Of Measuring Visual Scanning Of Upright And Inverted Ecological Images, Benjamin Lee Graves
The United States, Russia, And Missile Defense: Why They Do Not Agree On Approach, Policy, And Implications, Nathaniel Taylor Green
Setting The Table In 19Th Century St. Louis: The Utility Of Glass Tableware Analysis In The Archaeology Of Domesticity And Consumerism, Grace Lynn Gronniger
The Relationship Between The Buss-Perry Aggression Scale And Evoked Heart Rate While Attending Aggression And Friendly Dyadic Interactions, Sarhand Awla Hasan
Impairing The Insect Immune System With Plant-Derived Substances, Katherine Haszcz
The Use Of Behavior Skills Training To Teach Paraprofessionals Discrete Trial Teaching, Ali Jo-Celeste Headley
Student Identification Of Problem Topics In General Chemistry, Michelle Denyse Hilda Herridge
The Identity Of Leave-Taking: A Multi-Methodological Qualitative Sensemaking Explanation, Janice Nadine Hersey
Channel Sediment And Mining-Lead Storage In Flat River Creek, Old Lead Belt, Missouri, Ralph Joseph Hill
Experimental And Theoretical Analyses Of The Structural, Electronic And Magnetic Properties Of Novel Inverted Core-Shell a-CR2O3@a-Mxcr2-Xo3-Y (M=Co, Ni, Mn, Fe) Nanoparticles, Mohammad Delower Hossain
Spatial Distribution And Geomorphic Factors Of Lead Contamination On Floodplains Affected By Historical Mining, Big Rover, S.E. Missouri, David Bower Huggins
Effect Of Empathy Intervention On Perceptions And Beliefs About Individuals Diagnosed With Autism Spectrum Disorder, Asia Rose Hulse
Message Framing And Source Factors: Peers' Impact On Exercise Intentions, Samantha Grace Lynn Hunter
The Need For Neal: The Importance Of Neal Cassady In The Work Of Jack Kerouac, Sydney Anders Ingram
Identifying Facebook-, Twitter-, And Instagram-Specific Rhetoric And Interaction: A Case Study, Sharon Kathleen Jones
Development Of The Transgender Attitudes And Knowledge Scale (Trans) And Evangelical Christians' Attitudes Toward Transgender, Yasuko Kanamori
Exploring Test Anxiety In BSN Nursing Students, Annette Marie Keller
Size-Selective Predation By Ringed Crayfish (Orconectes Neglectus) On Native And Invasive Snails, Whitney Marie Kelley
Spatial Irregularities Of Compound Action Potential Origination In Individual Cochleae, Kaitlyn M. Kennedy
An Experimental And Computational Investigation Of The Mechanical, Structural, And Hydrothermal Properties Of Mesoporous Materials, Dayton Gage Kizzire
Behavioral Responses By Cottonmouths (Agkistrodon Piscivorus) To Chemical And Visual Predator Cues, Kristen Lee Kohlhepp
Law v. Safety: Balancing Domestic Surveillance's Legal Deficiencies Against The Necessity Of Counterterrorism, Jeremy Kommel-Bernstein
Central Role Of CGRP And Protein Kinase A In Promoting Trigeminal Sensitization In An In Vivo Model Of Temporomandibular Joint Disorder, Lindsey Kathleen Koop
Seismic Reflection, Well Log, And Gravity Analysis Of The Thrace Basin, Northwestern Turkey, Murat Kuvanc
Investigating The Relationship Between Data Displays, Rhetoric, And Reader Response In Technical Writing, Hanna Louise Landgrebe
An Assessment Of Long-Term Changes In The Characterisitcs Of Precipitation In The Upper Midwest, Blake Steven Lea
A Psychometric Exploration Of Visuo-Constructive Ability And Processing Speed, Kayla Marie LeJeune
The Relationship between Lead in Groundwater and Elementary School Students' Academic Performance in Missouri, Lynnette Xiangling Li
Sketches Of Kitsault, Sean Tyler Mallow
Utilization Of Microsatellite Markers For A Comparative Assessment Of Norton And Cynthiana, And The Linkage Map Construction Of A 'Chambourcin' X 'Cabernet Sauvignon' Population, Mia Elizabeth Mann
Upper Thermal Limits Of Freshwater Mussels (Bivalvia, Unionoida) In Ramped Temperature Exposures, Kathryn Rae Cottrell Martin
Trophic Interactions And The Efficacy Of Milfoil Weevils For Biocontrol Of Eurasian Watermilfoil In Wisconsin Lakes, Kristopher Andrew Maxson
Toward Writing Skill With A Toddler Who Is Blind Using A Braille Writer, Paige Renee Maynard
Determining The Impact Of Anthropometric Factors On Rock Climbing Performance, Ryan T. Mitchell
Institutional Versus Intermediated Buyers: Barriers And Requirements Of Buying Local Food Products, Jennifer Marie Moldovan
"Frames" and Bias: How a Lack of Context in Middle East News Coverage can Impact U.S. Foreign Policy, Jennifer Lois Moore
Roommate Conflcit: An Actions Approach to Conflict through Text-Messaging, Shaley Moore
High Tunnel Production Of Primocane Bearing Red Raspberries In Grow Bags, Jennifer Sue Morganthaler
Identification And Characterization Of DNA Repair Snf2/Swi2 Atpases In Tetrahymena Thermophila, Andrew Francis Morin
A Situational Application Of Myth To A New Conservative Narrative: The Rhetoric Of Thad Cochran, Nickolas James Nickols
A Survey Of Anthelmintic Control Practices Of Horses Used For Trail Riding And Horse Show Competitions, Cassandra Ruth O'Hara
The Synthesis And Characterization Of Ni(II) And Cu(II) Cyanoximates, Adedamola Abraham Opalade
Solving Boundary Value Problems On Various Domains, Ibraheem Otuf
Characterization Of The Skeletal Phenotype In Idua-W392X Knock-In Mice: Bone Metabolism Biomarkers, Christina J. Owensby
Conflict Resolution in Children and the Association Between Parenting Style and the Children's Own Social Skills, Afroza Parvin
Discover And Analysis Of Grapevine Vein-Clearing Virus In Ampelopsis Cordata, Sylvia Marie Petersen
Frozen Conflicts, De Facto States, And Enduring Interests In The Russian Near Abroad, Brittany A. Pohl
Challenges Of Implementing Defense Policies To Deter Hostile Actors In Space And Cyberspace, Stephan Dwayne Bjerring Powers
Comparative Characterization Of Molybdenum Oxide Thin Films Grown On Various Substrates Using Temporally Different Pulsed Laser Deposition Techniques, Krishna Harsha Puppala
Three Landscapes For Orchestra, Nathan D. Raught
Modeling The 3-Dimensional Structure Of D(Cgcgaattcgcg) And Its 8-Oxo-Da5 Adduct With 1H Nmr Noesy Refinements, Christopher Miles Reynolds
Concurrent Biological, Electromagnetic Pulse, And Cyber Attacks - A Challenge To The Interagency Response, Patricia Rohrbeck
Electrogenerated Chemiluminescence Of Luminophores And Enhancement With Melatonin, Sarah Michelle Roughton
Yeast Dynamin Associates With The Garp Tethering Complex For Endosome-To-Golgi Traffic, Uma Saimani
Family Group Conference Experiences From The Perspective Of Volunteer Facilitators, Rebecca Ann Saunders
Using Behavior Skills Training To Teach Effective Conversation Skills To Individuals With Disabilities, Allison L. Schmidt
Authentic Leadership and Psychological Capital Effects on Work-Related Outcomes: Are Personality and Organizational Culture Making a Difference?, Emmanuel E. Segui de Carreras
Land Use And Land Cover Classification And Change Detection Using Naip Imagery From 2009 To 2014: Table Rock Lake Region, Missouri, Dexuan Sha Sha
Molecule Assisted Hydrothermal Synthesis Of Zinc Oxide Nanomaterials With Possible Applicatios In Solar Energy, Austin Major Shearin
Behavioral Responses of Ringed and Spotted Salamanders to Diet-Related Cues from Predators, Kayla Shelton
A Qualitative Study On The Meaning Of Having A Child For Mothers Who Were Abused In Their Childhood, Maki Shigematsu
Effect Of A Short-Term Field Experience On Student Outdoor Environmental Knowledge, Comfort Levels, Attitude, And Action Scores, Brandi Niccole Silvey
Analysis and Impact of Selected Compositions That Endured Criticism, Grant Tyler Simms
Gravities, Sierra Faye Sitzes
Evaluating The Effectiveness Of An Ecological Momentary Intervention Targeting Body Checking Behaviors, Jamie Marie Smith
A Trace Metal Content Database Of Cave Sediments Of Midcontinent U.S.A., Matthew Dale Smith
Practicing Positive Coping Strategies For Managing Math Anxiety In A Secondary Mathematics Classroom, Courtney Kathleen Smith-Nelson
Protein And Exercise Effects On The Musculature Of The Back In Horses, Taryn Elizabeth Smith
A Study On The Synthesis And Properties Of Gold Nanoparticles And Their Applications To Surface Enhanced Raman Spectroscopy, Daniel Robert Soden
Venom Expelled by Cottonmouths (Agkistrodon Piscivorus) Across Different Prey Sizes, Prey Taxa, and Snake Body Temperatures, Kari Lynn Spivey
Endozoochorous Spread of Nonnative Plant Species by White-Tailed Deer, Odocoileus Virginianus, Andrew Jordan Spychalla
Modern Myth And Ideology In David Foster Wallace's The Pale King, Matthew Ryan Stewart
The Terrible Women I've Been, Meagan Rose Stoops
Apocrypha, Robert Taylor Supplee
Swamp Boat, Gravy Boat: Memory And Place In Fiction, Kaycie Surrell
Lethal Autonomous Weapons Systems: The Case For International Prohibition, Kenneth Brandon Turner
A Descriptive Case Study Investigating The Perceptions Of Year-Round Education, Chelsea Nicole Wallace
A Cycle Generating Function On Finite Local Rings, Tristen Kirk Wentling
Investigation Into The Genetic Basis Of Leaf Shape Morphology In Grapes, Brigette Rachelle Williams
The Development And Validation Of Personality-Based Implicit Measures For Predicting Character Failure, David Doedli Willis
Does Person And Process Praise Influence Success Of Transferring Knowledge?, Leah Mae Wilson
Rubrics: Effectiveness Of Feedback, Sadie Louise Winterscheid
Selecting For Commitment: Intentional And Habitual Predictors, Carl Witten
Patsy Sings For Me: Stories, Brenna Elizabeth Womer
Beyond The Three-Category Model: An Exploration Of Sexual Orientation In Women Aged 18 And Older, Julie C. Wrocklage
Ethicality Of Advisor Motives In Academic Advising: Faculty, Staff, And Student Perspectives, Xiafei Xue
Functional Analysis Of Grapevine STS7 And STS22 Promoters, Lianhua Lianhua Xu
Theses from 2015
The Orientalism of Edgar Allan Poe: The Allure of the Middle East in Al-Aaraaf, Sohaib Kamal Al-Kamal
Metadiscourse in the Academic Writing of EFL and ESL Arabic-Speaking Iraqi Graduate Students, Mohammed Hamdi Kareem Al-Rubaye
Evaluating Severity Differences of Depression and Anxiety in Self-Report and Clinician-Rated Measures, Kristyn E. Angsten
The Effects of Phosphorus and Nitrogen Fertilization on Tall Fescue Nutrient Content, Yield and Baleage Quality, Cheyenne Adele Arthur
This Is Our Land: Osage Territoriality and Borderland Violence, 1763-1803, Stephen Edouard Barnett
Genetic Diversity of Grapevine Vein Clearing Virus ORF II and Characterization of a New Isolate, Steven Joel Beach
A Psychometric Evaluation of Measures of Male Body Dissatisfaction Using Item Response Theory, Marshall Thomas Beauchamp
The Effects of I-Connect Self-Monitoring on the on-Task Behavior of Two Students with Autism, Alexandra Kozuma Beckman
Nonproliferation: Rapid Retreat from the Gold Standard Negatively Impacts Future Nuclear Negotiations, Evan Tyler Beese
Examination of the Effects of Media Consumption on Mood and Body Dissatisfaction Using Ecological Momentary Assessment, Brooke Lauren Bennett
Electrocochleography and Auditory Brainstem Response in Normal Adults and Vestibular Migraine Patients Using Continuous Loop Averaging Deconvolution, Kelly Michelle Bextermueller
The Effects of Stream Habitat and Water Quality on Growth and Population Structure of Madtom Catfishes, Makayla Blake
Design of High Temperature Evaporator for Spectroscopic Study of Equilibrated Vapor Phase Materials, Yarden Bosch
Cow-Calf Response to Seed Head Suppressed Tall Fescue Pastures in Southern Missouri, William Francis Boyer
Tomorrow Will Be More of the Same, Jason Edward Brown
Reliability Testing for the Interprofessional Collaborative Practice Assessment for Athletic Training, Jillian Rianne Burrows
Sisters Before the Fall, Heather LaNae Captain
Empowerment of Pentecostalism: A Comparative Study of South Korean and Brazilian Neo-Pentecostal Churches within a Postcolonial Context, Jeyoul Choi
Behavioral and Physiological Evidence for Musk Gland Secretions as a Chemical Alarm Cue in the Cottonmouth, Agkistrodon Piscivorus, Joseph Matthew Churilla
Sustainable Tourism Assessment for a Marine Protected Area in Southwest Jamaica, Emma Louise Clegg
On Someone Else's Dime, Joel William Coltharp
Exploring the Glade: a Residential Program as a Transformational Factor on Environmental Knowledge, Attitude, and Action, Catherine Marie Combs
Catching My Breath, Amanda Faith Conner
The Impact of Mindfulness Training and Practice on Counselor-Trainees: A Phenomenological Study, Joshua Justin Cook
Calcitonin Gene-Related Peptide Promotes Peripheral and Central Trigeminal Sensitization, Lauren Elise Cornelison
Delilah Returns Home, Allyson Page Dale
Synthesis and Functionalization of Fluorescent Quantum Dot Bioconjugates for Cellular Imaging of Directed Gene Therapy, Jason Matthew Davis
Socioscientific Issues: Development of Socioscientific Inquiry about Climate Change in a Non-Science Majors Chemistry Course, Helena Patricia De la Hoz De la Hoz
Investigation of Nocifensive and Cellular Effects of Dihydroergotamine in a Model of Chronic Migraine, Jennifer Elise Denson
Fast Stimulus Rate Electrocochleography and Auditory Brainstem Response Using Continuous Loop Averaging Deconvolution in Normal Individuals and Ménière's patients, Samantha Michelle Dixon
Synthesis, Characterization, and Applications of Dendrimers, Xiaozheng none Dou
The Effect Phonics-Based Early Reading Intervention Has on Language For Preschool Children Who Are Deaf Or Hard of Hearing, Caitlyn Cheyenne Duckworth
Archaeological and Historical Research to Establish the Jasper County, Missouri Civil War Museum and Park, Christopher Dennis Dukes
Allophonic Variations in Spanish-English Bilingual Adults, Jennica Enriquez
Using Middle School Assessment Scores as a Predictor of High School Math Success: A Correlational Study of Assessment Data, Adam James Erickson
Systemic Insulin Sensitivity and Skeletal Muscle Akt Signaling in Rats Artificially Selected for Low and High Aerobic Capacity, Kyle Levi Fulghum
Ozark Big-Eared Bat (Corynorhinus Townsendii Ingens) Oklahoma Maternity Population Trend Analysis and Videography Methodology Comparison, Brian Charles Fuller
Dynamin Association with Clathrin and Its Physiological Roles at the Golgi and Targeting Mechanism to the Golgi, Shiva Kumar Goud Gadila
Long-Term Strategic Thinking as a Predictor of Organizational Citizenship Behavior for the Environment, Emily Sue Gardner
Terrorism and the Rise of ISIS in Egypt, Jantzen William Garnett
Interactions Among Invasive Species in Lakes: a Mesocosm Experiment, Adrienne Rose Gemberling
Characteristics and Accessibility of Loaner Programs Used by Missouri String Teachers, Juliana Marie Georgiades