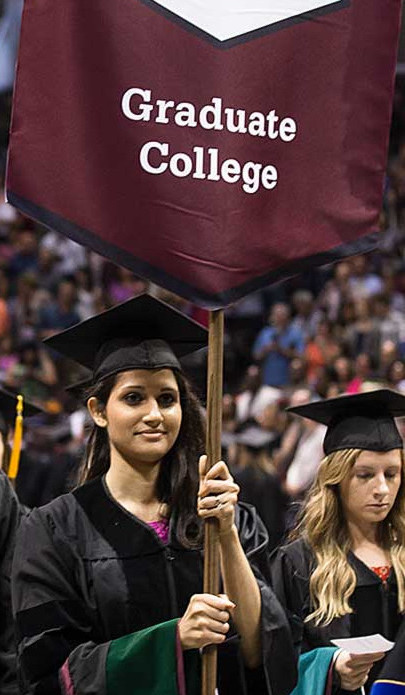 The first MSU graduate thesis was submitted in 1968. Since then over 3,600 theses have been submitted as part of graduate work at MSU.
Since the fall of 2008 graduate students have been required to submit their thesis in electronic form. Online access to most theses from 2008 to the summer of 2015 is available only on campus. Print copies of all theses up to summer 2018 are available in Meyer Library and in most cases through inter-library loan.
Did you submit a thesis as part of your graduate studies at MSU before 2015? If you would like to see the text of your thesis on this site please contact BearWorks@library.missouristate.edu
Theses from 2017
A Study of Manganese and Cobalt Incorporated Nickel Oxide Based Core-Shell Magnetic Nanoparticles, Samiul Hasan
Contemplative Practices and Post-Secondary Well-Being: Potential Methods for Reducing Test Anxiety, Shannon S. Hayden
Effects Of Sleep Deprivation With 110-Minute Rest Period On Postural Control In Young Adults, Whitney L. Hayden
Household Chipped Stone Technology at South Cape (23CG8): A Mississippian Hinterland Site in Southeast Missouri, Deseray L. Helton
Body Image and Bodybuilding: The Impact Commitment to Bodybuilding Has on Body Image Disturbance among Competitive Bodybuilders, Jordan Henslee
Influence of Prescribed Burning on Upland Soil Properties in Mark Twain National Forest, Southeast Missouri Ozarks, Megan Lynn Hente
Electronic Structure Evaluation of Competing Pathways in the Gold(III)-Catalyzed Ohloff-Rautenstrauch Cyclosimerization Converting Propargylic Acetates to Carene-like Natural Products, Jeremy M. Hines
Geology and Geochemistry of the Uvas Volcanic Field and Rubio Peak Formation of South-Central New Mexico, USA, Max Logan Hoffman
Facing Diversity In Early Childhood Education: Teachers' Perceptions, Beliefs, And Teaching Practices Of Anti-Bias Education In Korea, Yerim Hong
Support Vector Machine and Its Application to Regression and Classification, Xiaotong Hu
A Study of Copper and Aluminum Incorporated Chromium Oxide Core-Shell Magnetic Nanoparticles, Tamzid Ibn Minhaj
DFT Study on the Li Mobility in Li-Ion-Based Solid-State Electrolytes, Shafiqul Islam
The Third Offset: The U.S. Strategy to Combat Future Threats, Brian Charles Kempf
The Effect of Rate on Tone Burst Extratympanic Electrocochleography in Adults with Normal Hearing, Alana E. Kennedy
Simplifying Methods for in Vitro Metamorphosis of Glochidia, Morgan A. Kern
The Unraveling of the Nation-State in the Middle East: Examples of Iraq and Syria, Zachary Kielp
Human Trafficking: A Global Tragedy in Five Acts, Cynthia Rhiannon Knight
Language Learning and Metacognition: An Intervention to Improve Language Classrooms, Rebecca Elise Knoph
A Self-Compassion Intervention to Increase Feedback Acceptance among Individuals with Perfectionistic Tendencies, Alise Sue Ellen Kottman
Chlorate Formation In On-Site Hypochlorite Generation Facilities: Effects Of Temperature, pH, And Storage Times, Lukas Simon Kriem
An Idol of the Old Errors, Amy Kaye Lafferty
The Effects of Goal Systems on Performance in Youth Baseball, Joshua A. Leet
Study of Iron Ion Transit through Three-Fold Channel of Ferritin Cage, Shah Alam Limon
The Development of Guzheng Tuning, Xin Yue Li
International Law and the Use of Lawfare: An Argument for the U.S. To Adopt a Lawfare Doctrine, Trevor Michael Alfred Logan
Synchronization of Reproduction in Deertoe Mussel (Truncilla truncata), Kendell R. Loyd
The Spatial Ecology and Microhabitat Selection of the Pygmy Rattlesnake (Sistrurus miliarius) in Southwestern Missouri, Dylan Wallace Maag
Yeast Dynamin and Ypt6 Converge on the GARP for Endosome-to-Golgi Trafficking, Pelin Makaraci
Study of Multiferroic Properties of Ferroelectric- Ferromagnetic Heterostructures BZT-BCT/LSMO, Md Abdullah-Al Mamun
The Successes And Challenges Of Utilizing Geogebra To Integrate MP5: Use Appropriate Tools Strategically, David Scott Matthews II
A Qualitative Case Study Examining the Impact of Teacher Feedback During the Research Writing Process in a Ninth Grade Honors Class, Jessica M. Mattson
Expressing Pride: Effects On Perceptions of Agency and Communality Based On Race and Gender, Rosalyn A. Miles
The Mediating Effects of Cortisol on the Relationship between Conscientiousness and Judgments of Learning, Katherine D. Miller
Assessment Of Reliability And Stability Of Various Visual Search Parameters, Michael Don Mizer
The Effect of Weight Carried and Time Ridden on Back Pain in Horses Ridden During Horse Shows as Determined by Pressure Algometry, Meghan Louise Mothershead
Functionalization of Indium-Based Quantum Dots for Use as a Non-Viral Gene Therapy Vector, Nicholas A. Mundt
Construction Ergonomic Risk and Productivity Assessment Using Mobile Technology and Machine Learning, Nipun Deb Nath
Synthesis and Characterization of a Novel Ligand and Its Silver(I) and Palladium(II) Complexes: An Incidental Discovery of Halogen Bonding in Three Structures of Iodoimidazoles, Chideraa Iheanyi Nwachukwu
Examining the Impact of the Haven Training on Perceptions of Rape, Katerina Marie Oberdieck
Constrained Cognition: Information Management and the Practical Limits of Nuclear Escalation Control, Luke James O'Brien
Channel Bar Morphology, Distribution, And Mining-Related Geochemistry In The Big River, St. Francois County, Missouri: Implications For Geomorphic Recovery, Lindsay Marie Olson
The Effect of Hemodynamic Force on the Maturation of Blood Vessels during Embryogenesis, Rachel Lee Padget
The Effect of Wideband and Narrowband Noise on the Olivocochlear Bundle and the Cochlear Microphonic, Catherine Nicole Palmietto
Block Copolymer Nanostructures for Inorganic Oxide Nanopatterning, Krishna Pandey
Re-Examining The Influence Of Non-Cognitive, Person Centered Factors On Academic Success, Alexandra Pantze
Cognitive Origin of Reported Goals, Nikolas M. Pate
Study of Nano-Bio Interfaces in Nano-Bio Conjugates: Nanoparticles of Zinc Oxide (ZnO) and Biomolecules of Glucose, Cytosine, and Thymine, Bithi Paul
Geochemical Fractionation, Speciation, and Bioavailability of Heavy Metals in Stream Sediments in Aurora, MO, Miles Pearson
Investigations of PLD Grown Tungsten Oxide Thin Films, Anthony Thomas Pelton
Comparison of Serial PGF2α Protocols for Control of the Estrous Cycle in Mares, Kaleigh Marie Potter
Coupling Mobile Technology, Position Data Mining, and Attitude toward Risk to Improve Construction Site Safety, Khandakar Mamunur Rashid
Multifunctional Transition Metal Oxide Core Shell Magnetic Nanoparticles, Mahmud Reaz
Geochronology Of Calc-Alkaline Ash Flow Tuff Units In The Ogollon Datil Volcanic Field, Southern New Mexico: U-Pb In Zircon, Shannon Porter Rentz
Meat Cake, Todd Wilson Reynolds
A Qualitative Study of Group Therapy Incorporating Rap Music with Inmates, Abigail V. Richards
Energy Transformation: Examining How Nuclear and Solar Power Could Enhance Stability in the Middle East Region and Implications for U.S. Policy, Brett Matthew Roenigk
The Effect of Web-Based Self-Monitoring, I-Connect, to Increase On-Task Behavior of High School Students with Autism, Sara K. Romans
Petrography and Geochemistry of Oligocene Rhyolitic Volcanic Rocks, Western Mogollon-Datil Volcanic Field, New Mexico, Emily Elizabeth Salings
Investigation of the Predictive Validity of Implicit and Explicit Measures of Integrity, Andrew C. Schneider
Genetic Tools to Allow Efficient Gene and Protein Characterization of the Industrially Important Bacterium Gluconobacter Oxydans, Melissa A. Schoeben
A Replication/Extension of the Presence of Others on Judgments of Desirability, John E. Scofield
Quantitative Behavioral Analyses of Ozark Hellbender Reproduction and Paternal Care, Rachel Ann Settle
Stereotype Threat in Higher Education: The Role of Psychological Capital on Student Satisfaction and Commitment, Lei J. Shirase
Development of Many-Body Potential for Deformation Study in Al-Tin Nanolayered Composites, Paul Yaohan Simanjuntak
A Radical Idea: Applying Psychological Strategy to Combat Foreign Fighters Defending the Islamic State, David Michael Smaney
Merging Mediums: Applying Document Design to Online Help Systems to Increase Usability, Meghan M. Smith
Ecology of Hatchling Alligator Snapping Turtles (Macrochelys temminckii), Sarah J. Spangler
Provenance Analysis of the Grover Gravel Using Detrital Zircon Geochronology, Petrology and Heavy Mineral Analysis, Grant Spoering
Exploring Men's Motivations and Restraints in Repeated Extramarital Sex, Casey Marie Stinley
The Effects of Carbon Nanotubes and Silver Quantum Dots on Gas Exchange in Arabidopsis Thaliana, Maryam Ibrahim Subaylaa
Returning to Abusive Relationships: Related and Predictive Factors, Rachel Leanne Swadley
Exploring the Caregiver-Child Relationship in Institutional Care Facilities in South Sudan, Jennifer Joy Telfer
Geomorphic Characteristics and Sediment Transport in Natural and Channelized Reaches of Big Barren Creek, Southeast Missouri, Matthew S. Thies
Cayley Graphs of Groups and Their Applications, Anna Tripi
Comparison of Understory Chemical and Mechanical Treatments to Promote Regeneration of Desirable Forestland Species, Rebecca Rachael Tyler
An Assessment of North Korean Threats and Vulnerabilities in Cyberspace, Jeremiah van Rossum
Czech Cultural Identity: Incompatible with Mass Muslim Immigration and Contributes to Rising European Populism, Alana Thi Vorda
Deposition Patterns and Rates of Mining-Contaminated Sediment within a Sedimentation Basin System, S.E. Missouri, Joshua Carl Voss
Midnight in America: Nuclear Electromagnetic Pulse and the 21st Century Threat to the United States, Angela Weaver
This Way Girl Comes Bearing Gifts, Alexandra Webster
Rivalry in the Middle East: The History of Saudi-Iranian Relations and its Implications on American Foreign Policy, Derika Weddington
Using Survey Data and HEC-RAS Modeling to Assess a Riffle-Remediation Structure on the Big River, Bonne Terre, Missouri, Nichole Renee Weedman
Cyclostratigraphic Trends of δ13C in Upper Cambrian Strata, Great Basin, Usa: Implications for Astronomical Forcing, Wesley Donald Weichert
The Trials of Louis Benecke, David Alan Whitby
The Effects of Goal Setting Type and Feedback on Basketball Skill Improvement, Shelby Diane White
Factors Impacting a Community Based Poverty Project: An Analysis of the Effectiveness of Communication through a Case Study Approach, Miranda Kay Wickam
The Effects of Motivation and Goal Setting on Response Latency and Mental Effort, Jessica K. Willis
A Multi-Generational Deaf Family: A Case Study on Literacy, Rubecca Sue Wilson
Ab Initio Methyl Linoleate Bond Dissociation Energies: First Principles Fishing for Wise Crack Products, Zachary Ryan Wilson
Yeast Membrane Lipid Imbalance Leads to Trafficking Defects toward the Golgi, Sara Elizabeth Woodman
Charting Constellations of Power: Texas Public Education Policy, Hollie Wright
Valkyrie, Eric Philip Yanders
Phenomenology of Visual Arts in William Faulkner's the Sound and the Fury and as I Lay Dying, Zeinab Zamani
Theses from 2016
Springfield Or Bust? A Qualitative Analysis Of The Organization Assimilation Of Young Professionals In Springfield, Missouri, Nii Kpakpo Ekow Abrahams
Multiple Effects Of A Brief Mindfulness Training, Stephanie Aholt
Investigating The Growth Of Vocabulary Size And Depth Of Word Knowledge In Iraqi Foreign Language Learners Of English, Akram Basim Mohsin Alfatle
A Longitudinal Investigation Of A Sequential Arabic-English Bilingual Child'S Vocabulary Development, Seba A. Al-hindawy
Eastern Flames In The Mind On Fire: A Study Of Eastern And Qur'Anic Influences On Ralph Waldo Emerson, Mohammed Qays Khaleel AlQaisi
The Representation Of The Iraqi War, Middle Eastern Culture, And Women In Benjamin Buchholz's One Hundred And One Nights, Entidhar Hamzah Abbas Al-Rashid
Education Policy And Practices Of English As A Foreign Language (Efl) In Iraq, Ihab Razzaq Altufaili
The Visual Rhetoric Of Royalty, Barbara Joann Anderson
Friends in Low Places: Responses of a Benthic Stream Fish to Intra-Guild Alarm Cues, Kelsey Ann Anderson
MDM2 Case Study: Computational Protocol Utilizing Protein Flexibility Improves Ligand Binding Mode Predictions, Anthony Thomas Ascone
Shavian Ethic As Evidenced In Four Major Plays, Carol E. Auterson
Skin And Smoke, Kelly Anne Baker
Increasing Solubility Of Active Pharmaceutical Ingredients In Topical Creams Using Soluplus®, Roni Balzam
Yeast Dynamin Functions With ESCRT-II At The Late Endosome And Potential Roles With Novel Binding Partners, Bryan Thien Banh
Transitioning Students From The Area Model To The Number Line Model When Developing Fraction Comparison Strategies, Joann Elaine Barnett
Acceptance And Commitment Therapy (ACT) And Physical Therapy Adherence, Jennifer Ashley Battles
Exploration Of Factors In Established Scales Regarding Attitudes Toward Sex Offenders, Amy Elizabeth Bauman
Guiding In and Away, Terry Belew
An Exploration Of The Prevalence Of Advocacy Efforts And The Role Of The School Counselor In Lgbt Student Advocacy, Lacey Beatrice Berry
A Biologically Active Tnf-Alpha Inhibitor Fails To Suppress Colitis In Balb/C Mice, Stephanie E. Biel
When There Is A Unique Group Of A Given Order And Related Results, Haya Ibrahim Binjedaen
Sleep Deprivation And Recovery: The Effects Of P300 Three And Six Hours Post Recovery, Kimberly A. Brauer
Do Family Relationships Affect Team Performance?, Erick P. Briggs
Natural History and Conservation of Bolitoglossine Salamanders in Central Panama, Leslie Caren Brinkman
Effectiveness of the QAR Reading Strategy on Science Reading, Courtney Anne Broser
The Problem Of Authority In Conservative Evangelical Christianity: A Critique Of American And South Korean Expressions, Harold Arthur Brower IV
Using Relevance To Inspire Engagement In Disengaged Secondary Mathematics Students, Cherie Lynn Burkett
The Preferences Of Exercise And Physical Activity In Individuals With An Intellectual Disability, Zachary J. Burt
The Impact Of Writing Intensive Courses On Writing Apprehension And Academic Motivation, Jacqueline Suzanne Byrket
The Relevance Of Militant Islamist Ideology In Crafting Countering Violent Extremism Policy In The U.S., Leena Almeda Carmenates
Fluctuations In Body Dissatisfaction Across Social Comparison Situations, Stephanie Jian Chen
Community Construction In The Basic Writing Classroom, Jennifer Nicole Collins
Japan: Nuclearizing the Reclining Dragon?, Michael LaDon Cribb Jr.
Understanding The Roots, Methods And Consequences Of Islamic Radicalization In Kosovo, Agnesa Dalipi
Personality Factors, Ideology, And Sensitivity To Change, Jahnavi Rose Delmonico
On The Number Of Distinct Cyclic Subgroups Of A Given Finite Group, Joseph Dillstrom
Identifying The Key Components Of Place-Conscious Pedagogy To Help Maximize Rural Potential, Amber Marie Dlugosh
Quantitative Trait Loci (Qtl) Analysis Of Sulfur Sensitivity In Vitis Aestivalis-Derived 'Norton', Logan Michael Duncan
Complexity In Modern War: Examining Hybrid War And Future U.S. Security Challenges, Joseph Dvorak
A Geometric Approach To Ramanujan's Taxi Cab Problem And Other Diophantine Dilemmas, Zachary Kyle Easley
Development and Vailidation of Implicit Association Tests for Organizational Citizenship Behavior Motives, Tonielle Myriah Fiscus
Gustav Mahler's Kindertotenlieder: Connecting The Movements Of The Song Cycle Through Schenkerian Analysis, Gabriel Quinton Fleetwood
Diaphragm Training and Evaluation as a Therapeutic Tool by Athletic Trainers in Orthopedic Rehabilition, Marisa Rashel Foltz
The Effectiveness Of Visits To Dickerson Park Zoo On Guests' Conservation Mindedness And Behavior, Sarah K. Foster
Student Athletes And Factors That Determine Their Social Support Circle, Elizabeth Anne Gelhaus
Gray Bat Migration In Missouri, Cheyenne Leigh Gerdes
The Role Of Empathy In Hindsight Bias, Malindi Jeri Gowen
The Selfish Law: A Memetic Study Of The Transition From Generational Morality To Individual Morality In Deuteronomy 24:16, Ezekiel 18, And Jeremiah 31:27-30, Jonathan Michael Gracza
Constructing The Political Identity Of Generation Next: A Focus Group Study, Ryan Graham
Methods Of Measuring Visual Scanning Of Upright And Inverted Ecological Images, Benjamin Lee Graves
The United States, Russia, And Missile Defense: Why They Do Not Agree On Approach, Policy, And Implications, Nathaniel Taylor Green
Setting The Table In 19Th Century St. Louis: The Utility Of Glass Tableware Analysis In The Archaeology Of Domesticity And Consumerism, Grace Lynn Gronniger
The Relationship Between The Buss-Perry Aggression Scale And Evoked Heart Rate While Attending Aggression And Friendly Dyadic Interactions, Sarhand Awla Hasan
Impairing The Insect Immune System With Plant-Derived Substances, Katherine Haszcz
The Use Of Behavior Skills Training To Teach Paraprofessionals Discrete Trial Teaching, Ali Jo-Celeste Headley
Student Identification Of Problem Topics In General Chemistry, Michelle Denyse Hilda Herridge
The Identity Of Leave-Taking: A Multi-Methodological Qualitative Sensemaking Explanation, Janice Nadine Hersey
Channel Sediment And Mining-Lead Storage In Flat River Creek, Old Lead Belt, Missouri, Ralph Joseph Hill
Experimental And Theoretical Analyses Of The Structural, Electronic And Magnetic Properties Of Novel Inverted Core-Shell a-CR2O3@a-Mxcr2-Xo3-Y (M=Co, Ni, Mn, Fe) Nanoparticles, Mohammad Delower Hossain
Spatial Distribution And Geomorphic Factors Of Lead Contamination On Floodplains Affected By Historical Mining, Big Rover, S.E. Missouri, David Bower Huggins
Effect Of Empathy Intervention On Perceptions And Beliefs About Individuals Diagnosed With Autism Spectrum Disorder, Asia Rose Hulse
Message Framing And Source Factors: Peers' Impact On Exercise Intentions, Samantha Grace Lynn Hunter
The Need For Neal: The Importance Of Neal Cassady In The Work Of Jack Kerouac, Sydney Anders Ingram
Identifying Facebook-, Twitter-, And Instagram-Specific Rhetoric And Interaction: A Case Study, Sharon Kathleen Jones
Development Of The Transgender Attitudes And Knowledge Scale (Trans) And Evangelical Christians' Attitudes Toward Transgender, Yasuko Kanamori
Exploring Test Anxiety In BSN Nursing Students, Annette Marie Keller
Size-Selective Predation By Ringed Crayfish (Orconectes Neglectus) On Native And Invasive Snails, Whitney Marie Kelley
Spatial Irregularities Of Compound Action Potential Origination In Individual Cochleae, Kaitlyn M. Kennedy
An Experimental And Computational Investigation Of The Mechanical, Structural, And Hydrothermal Properties Of Mesoporous Materials, Dayton Gage Kizzire
Behavioral Responses By Cottonmouths (Agkistrodon Piscivorus) To Chemical And Visual Predator Cues, Kristen Lee Kohlhepp
Law v. Safety: Balancing Domestic Surveillance's Legal Deficiencies Against The Necessity Of Counterterrorism, Jeremy Kommel-Bernstein
Central Role Of CGRP And Protein Kinase A In Promoting Trigeminal Sensitization In An In Vivo Model Of Temporomandibular Joint Disorder, Lindsey Kathleen Koop
Seismic Reflection, Well Log, And Gravity Analysis Of The Thrace Basin, Northwestern Turkey, Murat Kuvanc
Investigating The Relationship Between Data Displays, Rhetoric, And Reader Response In Technical Writing, Hanna Louise Landgrebe
An Assessment Of Long-Term Changes In The Characterisitcs Of Precipitation In The Upper Midwest, Blake Steven Lea
A Psychometric Exploration Of Visuo-Constructive Ability And Processing Speed, Kayla Marie LeJeune
The Relationship between Lead in Groundwater and Elementary School Students' Academic Performance in Missouri, Lynnette Xiangling Li
Sketches Of Kitsault, Sean Tyler Mallow
Utilization Of Microsatellite Markers For A Comparative Assessment Of Norton And Cynthiana, And The Linkage Map Construction Of A 'Chambourcin' X 'Cabernet Sauvignon' Population, Mia Elizabeth Mann
Upper Thermal Limits Of Freshwater Mussels (Bivalvia, Unionoida) In Ramped Temperature Exposures, Kathryn Rae Cottrell Martin
Trophic Interactions And The Efficacy Of Milfoil Weevils For Biocontrol Of Eurasian Watermilfoil In Wisconsin Lakes, Kristopher Andrew Maxson
Toward Writing Skill With A Toddler Who Is Blind Using A Braille Writer, Paige Renee Maynard
Determining The Impact Of Anthropometric Factors On Rock Climbing Performance, Ryan T. Mitchell
Institutional Versus Intermediated Buyers: Barriers And Requirements Of Buying Local Food Products, Jennifer Marie Moldovan
"Frames" and Bias: How a Lack of Context in Middle East News Coverage can Impact U.S. Foreign Policy, Jennifer Lois Moore
Roommate Conflcit: An Actions Approach to Conflict through Text-Messaging, Shaley Moore
High Tunnel Production Of Primocane Bearing Red Raspberries In Grow Bags, Jennifer Sue Morganthaler
Identification And Characterization Of DNA Repair Snf2/Swi2 Atpases In Tetrahymena Thermophila, Andrew Francis Morin
A Situational Application Of Myth To A New Conservative Narrative: The Rhetoric Of Thad Cochran, Nickolas James Nickols
A Survey Of Anthelmintic Control Practices Of Horses Used For Trail Riding And Horse Show Competitions, Cassandra Ruth O'Hara
The Synthesis And Characterization Of Ni(II) And Cu(II) Cyanoximates, Adedamola Abraham Opalade
Solving Boundary Value Problems On Various Domains, Ibraheem Otuf
Characterization Of The Skeletal Phenotype In Idua-W392X Knock-In Mice: Bone Metabolism Biomarkers, Christina J. Owensby
Conflict Resolution in Children and the Association Between Parenting Style and the Children's Own Social Skills, Afroza Parvin
Discover And Analysis Of Grapevine Vein-Clearing Virus In Ampelopsis Cordata, Sylvia Marie Petersen
Frozen Conflicts, De Facto States, And Enduring Interests In The Russian Near Abroad, Brittany A. Pohl
Challenges Of Implementing Defense Policies To Deter Hostile Actors In Space And Cyberspace, Stephan Dwayne Bjerring Powers
Comparative Characterization Of Molybdenum Oxide Thin Films Grown On Various Substrates Using Temporally Different Pulsed Laser Deposition Techniques, Krishna Harsha Puppala
Three Landscapes For Orchestra, Nathan D. Raught
Modeling The 3-Dimensional Structure Of D(Cgcgaattcgcg) And Its 8-Oxo-Da5 Adduct With 1H Nmr Noesy Refinements, Christopher Miles Reynolds
Concurrent Biological, Electromagnetic Pulse, And Cyber Attacks - A Challenge To The Interagency Response, Patricia Rohrbeck
Electrogenerated Chemiluminescence Of Luminophores And Enhancement With Melatonin, Sarah Michelle Roughton
Yeast Dynamin Associates With The Garp Tethering Complex For Endosome-To-Golgi Traffic, Uma Saimani
Family Group Conference Experiences From The Perspective Of Volunteer Facilitators, Rebecca Ann Saunders
Using Behavior Skills Training To Teach Effective Conversation Skills To Individuals With Disabilities, Allison L. Schmidt
Authentic Leadership and Psychological Capital Effects on Work-Related Outcomes: Are Personality and Organizational Culture Making a Difference?, Emmanuel E. Segui de Carreras
Land Use And Land Cover Classification And Change Detection Using Naip Imagery From 2009 To 2014: Table Rock Lake Region, Missouri, Dexuan Sha Sha
Molecule Assisted Hydrothermal Synthesis Of Zinc Oxide Nanomaterials With Possible Applicatios In Solar Energy, Austin Major Shearin
Behavioral Responses of Ringed and Spotted Salamanders to Diet-Related Cues from Predators, Kayla Shelton
A Qualitative Study On The Meaning Of Having A Child For Mothers Who Were Abused In Their Childhood, Maki Shigematsu
Effect Of A Short-Term Field Experience On Student Outdoor Environmental Knowledge, Comfort Levels, Attitude, And Action Scores, Brandi Niccole Silvey
Analysis and Impact of Selected Compositions That Endured Criticism, Grant Tyler Simms
Gravities, Sierra Faye Sitzes
Evaluating The Effectiveness Of An Ecological Momentary Intervention Targeting Body Checking Behaviors, Jamie Marie Smith
A Trace Metal Content Database Of Cave Sediments Of Midcontinent U.S.A., Matthew Dale Smith
Practicing Positive Coping Strategies For Managing Math Anxiety In A Secondary Mathematics Classroom, Courtney Kathleen Smith-Nelson
Protein And Exercise Effects On The Musculature Of The Back In Horses, Taryn Elizabeth Smith
A Study On The Synthesis And Properties Of Gold Nanoparticles And Their Applications To Surface Enhanced Raman Spectroscopy, Daniel Robert Soden
Venom Expelled by Cottonmouths (Agkistrodon Piscivorus) Across Different Prey Sizes, Prey Taxa, and Snake Body Temperatures, Kari Lynn Spivey
Endozoochorous Spread of Nonnative Plant Species by White-Tailed Deer, Odocoileus Virginianus, Andrew Jordan Spychalla
Modern Myth And Ideology In David Foster Wallace's The Pale King, Matthew Ryan Stewart
The Terrible Women I've Been, Meagan Rose Stoops
Apocrypha, Robert Taylor Supplee
Swamp Boat, Gravy Boat: Memory And Place In Fiction, Kaycie Surrell
Lethal Autonomous Weapons Systems: The Case For International Prohibition, Kenneth Brandon Turner
A Descriptive Case Study Investigating The Perceptions Of Year-Round Education, Chelsea Nicole Wallace
A Cycle Generating Function On Finite Local Rings, Tristen Kirk Wentling
Investigation Into The Genetic Basis Of Leaf Shape Morphology In Grapes, Brigette Rachelle Williams
The Development And Validation Of Personality-Based Implicit Measures For Predicting Character Failure, David Doedli Willis
Does Person And Process Praise Influence Success Of Transferring Knowledge?, Leah Mae Wilson
Rubrics: Effectiveness Of Feedback, Sadie Louise Winterscheid
Selecting For Commitment: Intentional And Habitual Predictors, Carl Witten
Patsy Sings For Me: Stories, Brenna Elizabeth Womer
Beyond The Three-Category Model: An Exploration Of Sexual Orientation In Women Aged 18 And Older, Julie C. Wrocklage
Ethicality Of Advisor Motives In Academic Advising: Faculty, Staff, And Student Perspectives, Xiafei Xue
Functional Analysis Of Grapevine STS7 And STS22 Promoters, Lianhua Lianhua Xu
Theses from 2015
The Orientalism of Edgar Allan Poe: The Allure of the Middle East in Al-Aaraaf, Sohaib Kamal Al-Kamal
Metadiscourse in the Academic Writing of EFL and ESL Arabic-Speaking Iraqi Graduate Students, Mohammed Hamdi Kareem Al-Rubaye
Evaluating Severity Differences of Depression and Anxiety in Self-Report and Clinician-Rated Measures, Kristyn E. Angsten
The Effects of Phosphorus and Nitrogen Fertilization on Tall Fescue Nutrient Content, Yield and Baleage Quality, Cheyenne Adele Arthur
This Is Our Land: Osage Territoriality and Borderland Violence, 1763-1803, Stephen Edouard Barnett
Genetic Diversity of Grapevine Vein Clearing Virus ORF II and Characterization of a New Isolate, Steven Joel Beach
A Psychometric Evaluation of Measures of Male Body Dissatisfaction Using Item Response Theory, Marshall Thomas Beauchamp
The Effects of I-Connect Self-Monitoring on the on-Task Behavior of Two Students with Autism, Alexandra Kozuma Beckman
Nonproliferation: Rapid Retreat from the Gold Standard Negatively Impacts Future Nuclear Negotiations, Evan Tyler Beese
Examination of the Effects of Media Consumption on Mood and Body Dissatisfaction Using Ecological Momentary Assessment, Brooke Lauren Bennett
Electrocochleography and Auditory Brainstem Response in Normal Adults and Vestibular Migraine Patients Using Continuous Loop Averaging Deconvolution, Kelly Michelle Bextermueller
The Effects of Stream Habitat and Water Quality on Growth and Population Structure of Madtom Catfishes, Makayla Blake
Design of High Temperature Evaporator for Spectroscopic Study of Equilibrated Vapor Phase Materials, Yarden Bosch
Cow-Calf Response to Seed Head Suppressed Tall Fescue Pastures in Southern Missouri, William Francis Boyer
Tomorrow Will Be More of the Same, Jason Edward Brown
Reliability Testing for the Interprofessional Collaborative Practice Assessment for Athletic Training, Jillian Rianne Burrows
Sisters Before the Fall, Heather LaNae Captain
Empowerment of Pentecostalism: A Comparative Study of South Korean and Brazilian Neo-Pentecostal Churches within a Postcolonial Context, Jeyoul Choi
Behavioral and Physiological Evidence for Musk Gland Secretions as a Chemical Alarm Cue in the Cottonmouth, Agkistrodon Piscivorus, Joseph Matthew Churilla
Sustainable Tourism Assessment for a Marine Protected Area in Southwest Jamaica, Emma Louise Clegg
On Someone Else's Dime, Joel William Coltharp
Exploring the Glade: a Residential Program as a Transformational Factor on Environmental Knowledge, Attitude, and Action, Catherine Marie Combs
Catching My Breath, Amanda Faith Conner
The Impact of Mindfulness Training and Practice on Counselor-Trainees: A Phenomenological Study, Joshua Justin Cook
Calcitonin Gene-Related Peptide Promotes Peripheral and Central Trigeminal Sensitization, Lauren Elise Cornelison
Delilah Returns Home, Allyson Page Dale
Synthesis and Functionalization of Fluorescent Quantum Dot Bioconjugates for Cellular Imaging of Directed Gene Therapy, Jason Matthew Davis
Socioscientific Issues: Development of Socioscientific Inquiry about Climate Change in a Non-Science Majors Chemistry Course, Helena Patricia De la Hoz De la Hoz
Investigation of Nocifensive and Cellular Effects of Dihydroergotamine in a Model of Chronic Migraine, Jennifer Elise Denson
Fast Stimulus Rate Electrocochleography and Auditory Brainstem Response Using Continuous Loop Averaging Deconvolution in Normal Individuals and Ménière's patients, Samantha Michelle Dixon
Synthesis, Characterization, and Applications of Dendrimers, Xiaozheng none Dou
The Effect Phonics-Based Early Reading Intervention Has on Language For Preschool Children Who Are Deaf Or Hard of Hearing, Caitlyn Cheyenne Duckworth
Archaeological and Historical Research to Establish the Jasper County, Missouri Civil War Museum and Park, Christopher Dennis Dukes
Allophonic Variations in Spanish-English Bilingual Adults, Jennica Enriquez
Using Middle School Assessment Scores as a Predictor of High School Math Success: A Correlational Study of Assessment Data, Adam James Erickson
Systemic Insulin Sensitivity and Skeletal Muscle Akt Signaling in Rats Artificially Selected for Low and High Aerobic Capacity, Kyle Levi Fulghum
Ozark Big-Eared Bat (Corynorhinus Townsendii Ingens) Oklahoma Maternity Population Trend Analysis and Videography Methodology Comparison, Brian Charles Fuller
Dynamin Association with Clathrin and Its Physiological Roles at the Golgi and Targeting Mechanism to the Golgi, Shiva Kumar Goud Gadila
Long-Term Strategic Thinking as a Predictor of Organizational Citizenship Behavior for the Environment, Emily Sue Gardner
Terrorism and the Rise of ISIS in Egypt, Jantzen William Garnett
Interactions Among Invasive Species in Lakes: a Mesocosm Experiment, Adrienne Rose Gemberling
Characteristics and Accessibility of Loaner Programs Used by Missouri String Teachers, Juliana Marie Georgiades
Gaming and Aggressive Tendencies: The Effects of Conflict Simulations on Behavior and Political Decision-Making, James Gilmore
Writing Trauma in Iraq: Literary Representations of War and Oppression in the Fiction of Sinan Antoon, Zahraa Qasim Habeeb
Archaeological and Historical Investigations of the Robert Newsom Farmstead (23CY497), Callaway County, Missouri, James Adam Halpern
Observed Changes in Anticipatory Heart Rate on a Delayed-Match-to-Sample-Task, Jacob M. Ham
Understanding the Victim-Offender Overlap: An Exploratory Study, Christine Kay Hannis
Investigation of Electrical and Magneto Transport Properties of Reduced Graphene Oxide Thin Films, Ariful Haque
Promise Not to Tell: A Child's Formation of Privacy Boundaries, Brandy Leigh Harris
Convergence of Transnational Criminal Organizations and Terrorist Groups, and Their Impact on U.S. National Security, Kristin Michele Horitski
The Effect of Student Characteristics on Leading Indicators of Academic Success, Monica Marie Horton
The Elite of the Elites: the U.S. Marine Raider Battalions, 1942-1944: A Case Study in Elite Military Organizations, Stephen Mark Houseknecht
Death of a Journalist, Ryan Mark Hubble
A Qualitative Study of Yellowstone National Park: Using Repeat Photography to Assess Landscape Change, Kortney Kaye Huffman
Of Dogs and Disciples: Gentiles and the Discourse of Identity in the Gospel of Matthew, Angela D. Ingram
A Descriptive Study on the Perceived Impact of Technology in Instrumental Music Classrooms, Jena Marie Ingram
Gravity and Magnetic Investigations into Possible Economic Mineral Deposits within the Northwest St. Francois Terrane, Southeastern Missouri, Brandon Todd Ives
Moving Past: Making Space for Memory after the Boston Marathon Bombing, Austin Thomas Jacobs
Factors Affecting Anterior Knee Pain in Post-ACLR Comparing Patellar Tendon and Hamstring Tendon Autografts, Alexandria Annalicia Jauregui-Dusseau
Self-Reported Body Satisfaction Rates Among Collegiate Female Athletes and Their Use of Social Media, Megan Elizabeth Jeffris
Exporting the Revolution: Examining Iran's Strategic Footprint in Latin America, Africa, and East Asia, Amanda Paige Joca
Hindsight Bias and Guilt, Jessica Frances Johnson
Barriers to Mental Healthcare Across Age and Education Level, Vanessa Lynn Jones
The Characteristic Polynomial of the Laplacian Matrix of Certain Zero-Divisor Graphs, William A. Jones
Linguistic Changes in Foreign Policy Discourse, Kayla Nicole Jordan
A Study on Structural and Optical Properties of Vertically Aligned Zinc Oxide Nanorods, Priyanka Karnati
A Study of Urban Development on Commercial Street, Springfield, Missouri, Christopher Thomas Kempke
Management and Production Practices of the Missouri Beef Cattle Industry, Jordan Lee Kinder
Evaluation of Halogen Bonding For Crystal Engineering, Lisa Michelle Kirchner
Girls at the Gun Show, Lora Michelle Knight
Construction of an Initiated Chemical Vapor Deposition (iCVD) Reactor and Deposition of Polytetrafluoroethylene (Ptfe) Thin Films Using Perfluoro-1-Octanesulfonyl Fluoride as the Initiator, Edgar Kiprop Kosgey
Assessment of Three Grape Varieties' Resistance to Five Viruses and Assembly of a Novel Grapevine Vein Clearing Virus Genome, Michael Ryan Kovens
Stream Bank Erosion Trends and Sediment Contributions in a Southwestern Missouri River, Ezekiel Allen Kuehn
Adult and Inanimate Face Recognition: a Test of Infantile Feature Preferences, Kirsty Mae Kulhanek
Lashing Back At the Wind, Dane Christopher Lale
Affective Triggers in Defoe's Moll Flanders, Rachel Danielle Lanning
The Effects of Prescribed Fire on Bat Activity in the Ozark National Scenic Riverways, Janelle Lee Lemen
Maximum Entropy Modeling of Indiana Bat (Myotis Sodalis) Maternity Roost Habitat, Joseph Robert Lemen
Tumor Necrosis Factor Alpha Converting Enzyme Inhibition during Acute Colitis in Mice: A Regional Analysis, Brian Maddox
Sex-Associated Mitochondrial Genes: Tools for Understanding Unionid Reproduction and Development, Amy Louise Maynard
Examining Russia's Nuclear Strategy as It Applies to Europe and Its Implications For Nato, Harrison Stephen Menke
Secondary Traumatic Stress Promotes Peripheral Trigeminal Nociceptor Sensitization, David Robert Miley
Secondary Traumatic Stress Promotes Central Sensitization of the Trigeminal System, Nicholas Jay Moore
Bridging the Information Gap for Ulcerative Colitis Patients, Amanda Morgan
Sediment-Phosphorus Response to Reduced Point Source Loading in the James River Watershed, Southwest Missouri, Adam Dale Mulling
Attention Deficits in Cognitive Abilities as Measured by the MMPI-2-RF and NAB, Ashley Nicole Mullins
Investigating the Functional Position of Field Hockey Players Using the FMS and the FHFPS, Meghan Katherine Mulloy
The Science Is Only Seasonal, Katrina B. Murr
Producer Interest in a Food Hub: A Look at Attributes, Adaptations and Attitude, Jennifer Michele Muzinic
Comparing Verbal Versus Video Instructions in a Geometry Honors Classroom, Scott Charles Neeman
An Examination of the Relationship Between K-8th Grade Teachers' Level of Technological Literacy and Their Perceptions and Integrations of Educational Technology, Emily Beth Norris
An Affect Theory of Composition, Lindsey L. Novak
The Development and Validation of Implicit Measures of Emotional Intelligence, Louis Leo Oberdiear
Infantile Features: Effect on Visual Scanning and Recognition Memory of Adult and Infant Faces, Nonah Marie Olesen
The Effect of a Social Skills Package on Initiations, Responses, and Turn-Taking in Young Children with Autism, Mary Elizabeth Ortman
Outside the 9 to 5: The Effects of the 24/7 Economy on Family and Employee Well-Being for the Low Skilled Worker, Stephanie Lauren Persaud
Bodies Bending Boundaries: Religious, Spiritual, and Secular Identities of Modern Postural Yoga in the Ozarks, Kimberley J. Pingatore
Increasing Rates of Specific Praise and OTR Provided by Para-educators in Special Education Classrooms, Jordan Christopher Politte
L-Carnitine and Pyruvate Inclusion in Diluents for Cold-Stored Stallion Spermatozoa, Daniel Scott Potter
Investigation of Lanthanide-Doped Anatase TiO2 Core-Shell Nanoparticles For Photocatalysis and Gas Sensing, Rezwanur Rahman
Sodium Bicarbonate Supplementation and Its Effect on Fatigue in a Maximal Bout of Exercise, Tony John Ramos
Iran as a Strategic Threat to the U.S. in the Middle East and Its Impact on U.S. Policy in the Region, Aaron Michael Craig Richards
A New Method of Ceramic Economic Indexing in Historical Archaeology with a Case Study from Springfield, Missouri, Jennifer Amanda Rideout
Aspects of Fourier Analysis on Euclidean Space, Joseph William Roberts
How Does an Interpreter Affect the Client-Counselor Relationship with a Client Who Is Deaf?, Vanessa Ivette Rodriguez-Aviles
Structuring the Influence of Supportive Leadership Behaviors on School, Work & Family: a Multidimensional Approach to General Health, Carlos Humberto Rodriguez
Bullying: Psychiatric Sequelae and Response to Theatrical Intervention, Hannah Morgan Rowsey
Variation in Behavior of Different Populations and Sex Classes of Paedomorphic Oklahoma Salamanders, Lauren Joyce Rudolph
Puppetry as an Effective Teaching Tool in the Elementary Music Classroom, Elisabeth R. Schoenecke
The Myth of a Secular Economy: Capitalism's Unarticulated Theology, Daniel F. Sebastian
Reintroduction Biology of Head-Started Ornate Box Turtles, Eric R. Sievers
The Use of the Social Skills Module Training to Teach Appropriate Communication Skills to a Student with Autism, Mark Emmerson Simmonds III
Fabrication, Characterization, and Application of Carbon Nanoparticles for the Detection of Heavy Metal Ions in Aqueous Media, Aaron Michael Simpson
Nesting Success and Parental Behavior of the Prothonotary Warbler (Protonotaria Citrea) in Southwestern Missouri, Kathryn Marie Siverly
Knowledge and Attitudes of Certified Athletic Trainers Toward Providing Care for Athletes With Cerebral Palsy, Amy Elizabeth Smith
Microbial Source Tracking of Bacteroides to Identify Human and Bovine Fecal Loading in McDaniel Lake, Kalie Michelle Somerville
Examining the Incremental Validity of Personality-Based Implicit Association Tests Designed to Predict Behavior Related to Integrity, Maryann Elaine Stassen
Sirt2 & Sirt3 in Cancer & Aging, and Characterization of Their Homologs THD13, 15, & 16 in Tetrahymena Thermophila, Micheala Alexis Jordan Steinmetz
ISIS Propaganda and United States Countermeasures, Daniel Lincoln Stevens
Evaluation of Anti-Migraine Drugs in an in Vivo Rat Model of Chronic Migraine, Shannon Nicole Stiles
Reversing the Tao: A Framework for Credible Space Deterrence, Christopher Michael Stone
Photocatalytic Activity of Hydrothermally Synthesized ZnO-CuO Nanocomposite, Mohammad Fuad Nur Taufique
Dark Side Personality IATS: Development of Non-Bipolar Valence-Balanced Implicit Measures, Benjamin J. Thomas
Functional Connection Between Yeast Dynamin and Retromer at the Endosome, Christopher Robert Trousdale
Examination of the Cytotoxicity of Carboxyl Functionalized Single-Walled Carbon Nanotubes on Escherichia Coli, Brittany Linn Twibell
Effects of Feeding Sericea Lespedeza as a Naural Anthelmintic for Haemonchus Contortus in Lactating Does, Jamie Lynn Vest
Effects of Low Concentrations of Carbon Nanotubes on Growth and Gas Exchange in Arabidopsis Thaliana, Rajeeva Voleti
Climbing the Taxonomy Ladder with Help from the Keyword Method, My Quoc Vu
Symphony No. 1, Yi Wang
Throwing Down the Gauntlet: Lady Jeune's Views on Victorian Culture, Society and Education, Heather Dawn Weaver
The Essence of English Identity: Gender's Role in the Stability of the Nation in English Literature, from the Anglo-Saxons to the Victorians, Natalie Marie Whitaker
The Use of CW-FIT in an Elementary Resource Room for Students with Autism, Erin E. S. Wilson
Accuracy of 40-Hz Automated and Sinusoidal ASSR and Tone-Burst ABR Thresholds in Normal-Hearing Adults Using Kalman-Weighted Filtering, Uzma Shaheen Wilson
Horse-Stealing and Man-Hanging: An Examination of Vigilantism in the Missouri Ozarks, Connie Sue Yen
Vitis Gene Expression Profiling Using Mixed Models, Yin Yin
Recent Shoreline Erosion Rates Along Black River Bay, Jamaica: Erosion and Recovery After Hurricane Ivan in 2004, Karen Louise Zelzer
Inquiry-Based Curriculum: Effects on Engagement and Achievement in Middle School Science with Disabled Learners, Stephanie Dyan Zuccarello
U.S. Cybersecurity Challenges and the 'Internet of Things', Erin Canty Zugelder
Theses from 2014
Predator Recognition Learning in Rainbow Darters (Etheostoma Caeruleum), Wafa Hassan Abudayah
Molecular Genetic Study of Rooting Ability and Sulfur Sensitivity in Vitis Aestivalis-Derived 'Norton' Grapes, Pragya Adhikari
Investigating Endocytic Trafficking of 5-HT1B Receptors at Different Agonist Concentration Using Quantum Dots, Bernice Apusiyinne Agana
An Investigation of the Efficacy of Multimedia Glosses in Incidental EFL Vocabulary Learning and Retention Through Playing an Online Hidden-Object Game, Emad Ahmad Alghamdi
Finitely Generated Abelian Groups and Bases for Finitely Generated Modules Over Principal Ideal Domains, Shuruq Ali Alghamdi
Chromium Oxide Nanomaterials Doped with Rhodium for Photocatalysis Applications, Lukmon O. Aminu
The Influence of Knowledge, Beliefs, and Efficacy on Commitment and Engagement in Sustainable Behavior, Shelby D. Anderson
Characterization of the Chromatin Modifying Proteins GCN5, ESA1, and CHD1 and Their Alternative Roles in Tetrahymena Thermophila, Lynn Ann Andreas
Cross-Cultural Comparison of Values in Acceptance and Commitment Therapy with Expressive Writing Paradigm in the United States and South Korea, Woolee An
Relationship-Contingent Self-Esteem and Body Shame: The Effects on Females' Responses to Significant Romantic Relationship Events, Greta K. Aronson
How Well Do Technical Communication Students Understand Copyright Explanations in Common Technical Communication Textbooks?, Hunter Stanton Auman
Estimates of Recharge to the Unconfined Aquifer and Leakage to the Confined Aquifer in Greene County, Missouri, Emily C. Austin
A Study of the Impact of Metacognitive Prompting on Student Achievement in Developmental Algebra, Emily Sulaine Babusa
Synthesis of Graphene, and Nitrogen-Doped Graphene as Catalysts and Catalyst Supports for Oxygen Reduction Reaction, Jincheng Bai
TORC2 and Eisosomes Are Spatially Interdependent, Requiring Optimal Level of Pi(4,5)P2 for Their Integrity, Katelyn Rae Bartlett
The Syrian Civil War, Caleb Wade Bass
Synthesis and Characterization of 2D Materials: Graphene and Molybdenum Disulfide, Garrett Lynn Beaver
An Atomistic Approach to Integrate Two-Dimensional Thin Film and Nanostructures for Solar Cell Application: Reduced Graphene Oxide and Copper Oxide Nanostructures, Anagh Bhaumik
The Influence of Weather and Geographic Location on Reproduction and Nightly Activity of Bats in Missouri, Larisa Jo Bishop-Boros
Transnational Organized Crime in Latin America: Implications For U.S. National Security, Lori M. Blackmon
The Mending Wall: Social Capital and Civic Engagement in the Ozarks Homeschooling Community, Michael William Bohlen
The Exploration of the Natural Integration of Writing During Play in Kindergarten, Meaghan Anne Bonham
Honest Signaling in Aggressive Contests Between Ozark Zigzag Salamanders (Plethodon Angusticlavius), Rachel Claire Bortosky
Communication Habits and Preferences of Missouri Farm Bureau Leaders and Members, Alison Lynn Bos
An Examination of the Ideal Female Body Shape over Time: The Rising Importance of Muscularity, Frances Mary Bozsik
U.S. Executive Assurances to Israel, Laramie Anne Bradford
A Socio-Military History of the Fourth Missouri Infantry Regiment, C.S.A., William Laurence Bryan
The Oncoming Storm: Evaluating Future Defense and Security Implications of Additive Manufacturing, Kathryn M. R. Buchinger
Water Quality Snapshot Survey in the James River Watershed, Missouri, Loring Louis Bullard
Characterization of Four Tetrahymena Thermophila SIRT6 Histone Deacetylase Homologs and Their Response to Genotoxic Stress, Sean William Burk
The Pain of Astronomy, Natalie J. Byers
Jacob Wrestles Esau: Disguise, Double-Meaning, and Deceit in Genesis 32:24-32, Martin Allen Campbell
1H Nmr Examination of DNA Structure Containing 3, N4-Etheno-2'-Deoxycytidine, Chunling Cao
The Effects of I-Connect on Student Engagement with Three High School Students with Autistic Characteristics, Lachelle Lynn Clemons
The New Welfare Queen: A Narrative Analysis of Mitt Romney's 47% Speech, Calvin Richard Coker
Goats of Arkansas & Missouri: A Production Survey, Kelsey Faye Cole
A Descriptive Study of Parental Knowledge and Attitudes about Concussions, Amanda Blaize Cooper
A Novel Feeding Deterrent for the Control of the Codling Moth (Cydia Pomonella L.), Cory Alexander Creed
Speech Perception with Clearvoice Versus Hires Fidelity 120 in Existing Harmony Users, Randi Leigh Davis
Splice Switching Oligonucleotides: Model System Characterization, Nanomaterial Delivery, and Rational Design for Targeting Melanoma at the RNAa Level, John Michael Dean
Adaptive Memory: Is Recall Affected by Sex-Specific Jealousy Cues?, Cory J. Derringer
Distributions and Applications to Partial Differential Equations, Stephen Clair Dickey
Role of PI3K and MAPK in Regulating the IL-10-Induced Temporal Transcriptional Program in LPS-Triggered Macrophages, Amanda Fields Dillow
Pegylated Dendrons: Synthesis, Characterization, and Applications, Wesley Aaron Dowler
A Study of Technology Support as a Barrier to Classroom Technology Integration by Faculty Members at Missouri State University, Larry Lee Dudley
Performing Theaters of Power: The Holy Office of the Inquisition's General Autos de fe in Spain and Spanish America and the Visual and Physical Representation of Inquisitorial Power, 1481-1736, Justin R. Duncan
These Were Real People, Renee L. Dunn
Efficient Implementation of a UTF-8 String-Processing Library in C, Joshua Paul Durham
An Action Research Study on Systematic Note-Taking in a Beginning Algebra I Course, Lindsey July Erickson
Investigating On-Phase and Off-Phase Lingual Palatal Contact Patterns During Swallowing in Individuals with Parkinson's Disease, Morgan Aliana Evans
Electrochromic and Structural Behaviors of MoO3 and WO3 Thin Films Using Lower Concentrations of HCl Electrolyte, Oladeji Taiwo Fadayomi
Groebner Bases, Amy Eva Fitzpatrick
Climate Change Influence on Historical Flood Variability in Ozark Highland Rivers, Andrew Thomas Foreman
Losing My Religion: Spiritual but Not Religious Metaphysicals, Spiritual Pluralists, and Free-Range Christians, Steven Wayne Fouse
Exploring the Lived Experience of the Mothers' Club Program For Salvadorian Women Who Have Suffered Trauma, Andrea Louise Frey Metzger
The Sovereign Citizen Movement: A Growing Public Safety Risk and a Domestic Security Threat, Jennifer Mary Gardener
The Effect of Age on Running Economy in a Mouse Model of Alzheimer's Disease, Monica Nicole Goodland
Athlete's Alcohol Awareness, Kara-Aretha P. Graham
Evaluating the Potential of Using Multispectral Imagery to Identify Areas of Methamphetamine Production in Jasper County, Missouri, Mellora L. Hall
U.S. Counterterrorism Strategy in Africa, Elijah Seth Harkema
Leuprolide and Its Use as a Reversible Contraceptive in Male Red Kangaroos (Macropus Rufus), Ken Dale Harmon
The Effects of Embassy Security on Public Diplomacy, Kyle Francis Harrigan
Modulation of Microvascular Barrier Property By the P2Y2 Receptor: the Role of Focal Adhesion Kinase, Joseph David Harvey
Hindsight Bias and Judgments of Clinicians' Ethicality, Brittany Nicole Haus
Adiponectin Expression in Murine Colitis Following TNF- Converting Enzyme Inhibition, Tricia Anne Haynes
Effects of Coat Color on Body Temperature and Grazing Time of Beef Cattle Grazing Fescue Pastures in Southwest Missouri, IraShae Suzanne Holland
Clustering Based Gaussian Process Regression, Kimin Hong
Novel Studies of Holmium (III) and Ytterbium (III) Tetraphenylporphyrin-Based Ion Selective Electrodes, Johnathon H. Hoskins
A Qualitative Case Study Examining the Equivalency of Two Online and Face-to-Face Graduate Literacy Courses, Amber Kay Howard
Communication and Community at East Wind, Jay A. Howard
New Isolate of Grapevine Vein Clearing Virus Found in Grapevine in Native Habitat and Commercial Vineyard, LeAnn Catherine Hubbert
Site Specific Geochemical Modeling of Groundwater and Co₂ Interactions: Implications for Geologic Carbon Sequestration, Elizabeth Kaylen Johns
Effects of Trout Introduction on Community Assemblage and Behavior of Native Fish in the Missouri Ozarks, Joseph Tyler Johnson
Design of an Electronic Flash Thermal Measurement System for Biological and Organic Materials, La Shawn Antoinette Johnson
Predicting Mental Health Court Outcomes: A Comparison of Prognostic Risk Versus Criminogenic Need Factors, Tanya Ann Johnson-Rae
Getting Out and Staying Out: A Study of Recidivism and Ex-Offender Employability in Springfield, Missouri, Edward Joseph Keohane
Religion and Anthropogenesis: Other Animal Presences in the Science-Fiction of Ursula K. Le Guin, Harrison Hall King
Plant Uptake of Cr, Zn, and Pb From Historical Mining Areas, Springfield, Mo, Jennifer Darling Kissel
Made in America: the Effects of Political Advertising in Social Media on Attention and Participation, Aaron Michael Kruse
Barriers to Low Impact Development in the City Code of Springfield, Missouri, Carrie Anne Lamb
The Battle of Gettysburg and the Response of the Press, Matthew James Larson
Magnetic and Electric Characteristic of Nickel-Nickel Oxide Nanocomposite Thin Films for Electronic Applications, Amrit Prasad Laudari
China and Iran: Maritime Claims Backed by Developing Naval Forces and the Implications for U.S. Naval Forces, Daniel C. Lee
Storage and Disposal of Medications in the Home, Sarah Jo Lewis
The Acquisition of Language in a Deafblind Child, Michelle Lockart
Development of a Microplate-Based Calcium Assay for Studying Desensitization of the P2Y2 Nucleotide Receptor, Daniel Allen Louiselle
Investigations of Al-Doped LP-SBA-15 Periodic Mesoporous Silica Treated in Aqueous Fluids to High Temperatures and Pressures, Scott Randall Maasen
Understanding Perceived Conflict Between Emergency Nurses and Inpatient Nurses During the Patient Handoff, Kimberly D. Maigi
Everyone Is Their Own Kind of Beautiful: The Long-Term Influences of the Girls Circle Process, Denea Elizabeth Malone
Novel Aqueous Phase Fabrication and Characterization of Gold Coated Cobalt Nanoparticles, Geoffrey Nyauma Manani
An Ethnographic Study of Domestic Violence, Clarissa Marie Martin
Differential Methylation of Sonic Hedgehog Pathway Genes in Acute Lymphoblastic Leukemia, Dallas S. Massey
The Effects of Exercise on Auditory P50 Sensory Gating in Healthy Adults, Caitlin J. Masterson
Permeability Trends within the St. Francois Aquifer, Missouri, Emme Maureen Mayle
Effect of Carbon Additives to the Negative Electrode of Sealed Lead Acid Batteries, Justin Alexander McCullough
Novel Physical Interactions of Vps1 with Major Intracellular Traffic Regulators, Hyoeun Ahn McDermott
Effects of Self-Paced, Computer-Assisted Instruction on the Behavior Choices of at-Risk Students in a Suspension Program, Christie Jean McElhinney
Intrinsic and Extrinsic Commitment within Goal Hierarchies: Advancing Goal Theory, Michael George McKenna
Freedom, Independence, Peace: Revisiting the Foreign Policy of John Quincy Adams, Jared Morgan McKinney
A Herpetofaunal Survey of Boehler Seeps and Sandhills Preserve with an Emphasis on Turtle Communities and the Ecology of Deirochelys Reticularia Miaria, Donald T. McKnight
Insight Into the Multifunctional Adaptor Protein β-Arrestin, Katie Deann McLemore
Researching World War Ii Soldiers by Applying Ethnohistorical Methods, Daniel Ray McMurray
Scanning Patterns and the Role of Recognition Memory for Novel and Primed Faces, Carrie Anne Melia
Artificial Intelligence, Ke Meng
Predictors of Injury Associated with the Adult Novice Endurance Runner, Jennifer Lynn Metscher
Imaginary Women: Violence and the Postmodern Construction of Gender in DC's New 52, Natalie Renae Monzyk
Dose-Response Relationship Between Exercise Training and Soluble Aβ and Associated Clearance Protein Levels in Young Adult Tg2576 Mice, Kaitlin Maureen Moore
Mouse Melanoma Model for Evaluating Anti-Cancer Effects of Nanoparticles, Composites and Conjugates, Miranda Cristen Mudge
Arts Socialization: A Profile of the Millennial Spectator, Derek Reid Munson
What We Understand to Be Ghosts, Andrew Daniel Myers
The Waldensians of Barry County: Finding Freedom in the Ozarks, Christopher W. Nash
Quantum Chemical Investigation of the Mechanism for the Lawesson's Reagent Mediated Synthesis of Bifluorenylidenes from Fluorenones, Michael David Nothnagel
Attitudes Toward Complementary and Alternative Medicine in Dietetics Students, Daniela A. Novotny
Synthesis of Self-Complementary Molecular Dimers For the Evaluation of Halogen Bonding in Crystal Engineering, Shalisa M. Oburn
Investigating Ozarks Marginality: A Study of Late Prehistoric Ceramics from the Northern Ozark Highland of Missouri, Sarah Rice O'Donnell
Universal Design: A User-Centered Approach to Achieving Universal Access in Print and Web Writing and Design, Eden M. Olena
The Genetic Structure of Vitis Rupestris Populations on the Ozark Plateau, Dániel Pap
The Development of Genetic Tools for Protein Characterization and Genetic Engineering in the Acetic Acid Bacterium Gluconobacter Oxydans, Kaleb Scott Pearson
Manjako Literacy and Issues in Language of Instruction, Miles Avery Pearson
Spatial Analysis of Mining Related Contamination of Turkey Creek Watershed in the Tri-State Mining District, Joplin, MO, Jessica Lynn Peebles
A More Dangerous Game?: Evaluating the Decision Making Process in Select Persian Gulf Monarchies and Assessing the Effect of the Arab Spring, Margaret Mae Kildegaard Petersen
Influence of Vegetation Structure on Density of Northern Bobwhites (Colinus Virginianus) on a Tallgrass Prairie in Southwestern Missouri, Robert Lynn Peterson
Informed, Robust and Flexible Counterproliferation as Part of National Defense: A Perspective for Dealing with States Presenting an Emerging Limited WMD Threat, Joy V. Petrie
Deuterium Solid-State Nuclear Magnetic Resonance Analysis of Dynamics of DNA Containing 1,N6-Ethenoadenine, Aaron Daniel Proctor
Rape Myth Acceptance Among Sex Offenders in a Treatment Group in a Midwestern State, Emily Christine Rader
Telling Stories, Erik J. Renth
Praying Through Windows and Peering Through Wood: Examining Vernacular Devotions in American Eastern Orthodoxy Through a Materialist Lens, Sarah Amy Riccardi
Competing Narratives: St. Louis Journalism During the Secession Crisis, 1860-1861, Phillip Jason Rice
Self-Reported Benefits, Behavior, and Experiences Related to Exercise Variety, James Paul Ritter
College Women's Perception of Barriers and Motivations to Cervical Cancer Screening, Candace Chantel Roland
Technical Design as the Eighth Character in Ibsen's Hedda Gabler, Chelsea K. Russell
The Functional Relationship Between the Sacroiliac Joint and the Occipito-Atlanto-Axial-Joint Complex: Pilot Study, Yuichi Sasaki
Comparative Characterization of Pre-Clinical Anti-Cancer RNA Nanoconjugate Candidates, Ashley Marguerite Schaeffer