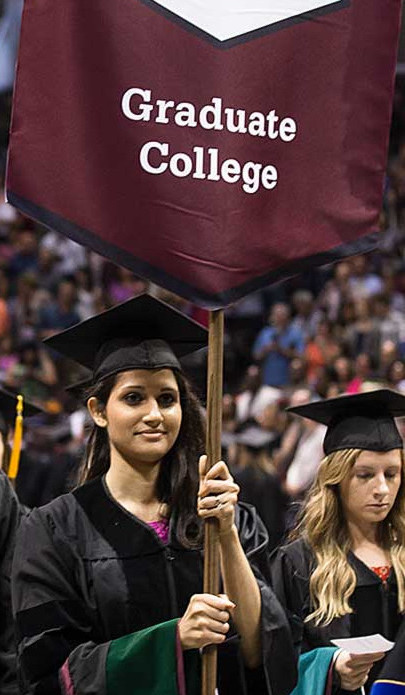 The first MSU graduate thesis was submitted in 1968. Since then over 3,300 theses have been submitted as part of graduate work at MSU.
Since the fall of 2008 graduate students have been required to submit their thesis in electronic form. Online access to most theses from 2008 to the summer of 2015 is available only on campus. Print copies of all theses are available in Meyer Library and in most cases through inter-library loan.
Did you submit a thesis as part of your graduate studies at MSU before 2015? If you would like to see the text of your thesis on this site please contact BearWorks@library.missouristate.edu
Theses from 2005
Companions on the Journey: Symbolic Interaction in Helping Relationships and the Development of Spirituality For Young Adult Catholics, Mathew B. Herrman
Comparison of Pain Interventions: Distraction Versus Acceptance, Mikaela J. Hildebrandt
A Study to Determine the Effect of the Arkansas Comprehensive School Reform Model on First-Grade Students' Self-Regulation Skills During Writing, Janelle Hintermeister-McBroom
17 November and the Strategy of Deception: Was Golitsyn Right?, Romana Hlouskova
The Relationship Between Body Checking Behaviors and Other Predictors of Eating Disorder Symptoms, Laura B. Hoffman
Sudan: Enduring Issues, Challenges and Policy, Brittany K. Hogan
The Ancestral Memory: George Orwell and the Defense of the Individual Conscience, Michael J. Horton
Comparison of Pre-Yearling, Yearling, and Post-Yearling Ultrasonic Measurements of Body Composition in Brahman Bulls, Tracy D. Jennings
Special Operations Forces: From Reaction to Preemption, Matthew P. Johnson
The Creation and Evolution of the International Terrorist Organization Al Qaeda, Tanner K. Johnson
The Effects of Glochidiosis on Fish Respiration, Brianna E. Kaiser
Generation of Transgene Constructs for Improving Grape Quality and Characterization of two Regulatory Genes in Vitis Species, Brijesh Karakkat
Saudi Arabia: Friend or Foe, Jacob R. Karn
Growth and Characterization of Inorganic/Organic Spintronic Devices, Temitope O. Kassim
Urban Insurgency and the Search for a Solution: United States Counterinsurgency Strategy for the Twenty-First Century, Andrew C. Katen
Efficacy of Career Counseling in a University Setting, Tracy A. Keaton
Effects of Ecological and Geographical Barriers on Homing in Three-Toed Turtles, Terrapene Carolina Triunguis, Roy L. King
The Future Force and Insurgents: A Need For Balance in Force Transformation, Stephen D. Klow
Points and Curves in Affine Space, Daniel R. Kopsas
Jordan Creek Baseline Water Quality Project: Development of Analytical Methods, Mary E. Krause
Defending American Credibility: The U.S. Commitment to the Republic of South Vietnam, Dinh M. Lai
The Defeat of the 1914 Missouri Woman Suffrage Initiative, Lynn Michele Lansdown
Foliar Herbivory on Understory Oaks as a Function of Forest Type and Prescribed Burning, Pamela L. Lucas
Geospatial Analysis of Gravel Bar Deposition and Channel Migration Within the Ozark National Scenic Riverways, Missouri (1955-2003), Derek J. Martin
Uncle Sam's Web-Feet: The Evolution of U.S. Naval Special Warfare, John G. Martin
A Vision for the Future: A Religious Application of Symbolic Convergence Theory, Sam A. Mathews
The Conflict in Kashmir, Izaias P. Matos
Construction and Characterization of Erbium(III) Porphyrin-Based Polymer Membrane Electrodes for the Determination of Benzoate Anions, Joseph K. Mbugua
Aging and Women's Relationship With Women in the Context of U.S. Beauty Culture, Sarrisa J. McClure
Deadly Science: Biological Weapons and the Threat to America, Donovan R. McKeown
Ecophysiology of Hibernating Eastern Red Bats (Lasiurus Borealis), Miranda B. Milam-Dunbar
Contemplating a Different Beauty: Perceptions of Attractiveness and Impression Management in Performance Evaluations, Matisha D. Montgomery
Gamla: A Question of Ultimate Sacrifice, Joe K. Moore
Winter Roosting Ecology of Red Bats (Lasiurus Borealis) in Southwest Missouri, Brad M. Mormann
Finding the Cure: the New Challenges to Biological Warfare, Jacquelyn B. Moseley
An Introduction to Singularity Bifurcations, Jeremy Nation
Step-Pool Morphology of a Wilderness Headwater Stream of the Buffalo River, Arkansas, Aaron M. Nickolotsky
Effects of Classroom Diversity Training on Appreciation of Similarity and Difference, Sarah D. Niere
Applied Multivariate Statistical Methods, Aaron Nieuwsma
The Effectiveness of Two Visible Elements of the Kodã¡ly Method in Second Grade General Music: Rhythm Syllables and Solfa/Hand Signs, Krista L. Noland
Physical and Biological Impacts of Gravel Mining on Three Southwest Missouri Streams, Todd B. Parnell
Molecular Beam Epitaxy-Installation, Vacuum Generation and Growth, Hemanth Kumar Parsa
The Description of Asthma Management Activities and Responsibilities of Children and Their Parents, Jennifer L. Passanise
Effect of Clothing Size on Women's Body Image, Self-Esteem and Mood, Sonal Patel
Altering Ion Transport Across Alumina Nanotube Membranes, Sai Sumana Penumetcha
The Imperium Americana Paradigm: Reshaping the International System, Steven D. Peterson
Relationship Between Cattle Cash and Futures Markets, Rachel Anne Postin
The Effectiveness of Using Web-Based Pre and Post Laboratory Activities to Implement Student Active Strategies For Introductory Chemistry Laboratories, Kimberly A. Redinger
Things That Send Women Running, Candice B. Richards
Girl Talk: A Multi-Genre Coming of Age, Leslie Richardson
Health-Related Quality of Life in Fibromyalgia: A Descriptive Study, Laura D. Richter
Mercury Contamination Of Channel And Floodplain Sediments In Wilson Creek Watershed, Southwest Missouri, Willard E. Rodgers II
A Descriptive Study of Parents' Perceptions of Services For Their Autistic Child, Michelle Rush
Acorn Contribution to Mammalian Energetics, Cecilia Corinne Schoppet
Media Influence on the Political Decision Making of College Students Aged 18-25, David W. Schultz
Containment of China: an Analysis of Future U.S. Relations With India and Taiwan, John R. Schweighardt
Mind the Gap: The Failure of the Central Intelligence Agency to Support U.S. National Interests, Glenn W. Scrima
Morley's Trisector Theorem, Carolyn H. Shand-Hawkins
Japanese Theater Missile Defense: Impact on North East Asia, Justin M. Sinclair
Creating the Exotic East: Romantic Literature, Orientalist Scholarship, and the Colonial Construction of the East, Martha Smith
Accepting the Unacceptable: Textual Accessibility in Baum's Oz Books, L'Engle's Time Quartet, and Rowling's Harry Potter Series, Melissa Smith
The Internet's Impact on Journalism, Paula J. Smith
The Dragon in the Backyard: Chinese Strategy in Latin America, Stephen B. Smith
Developmental Advisement and Goal Theory: Enhancing Student Motivation and Goal Achievement, Kelly R. Sowers
War Continued by Other Means: The Politics of Religion And Violence, Jean A. Stalhood
A Constructive Approach to the Inverse Galois Problem Over the Rationals, Branden R. Stone
Separation That Autumn Way, Joshua Stroup
Information and the Limits of Air Power, Benjamin R. Styring
Processing and Fabrication of Polyaniline Micro-Devices Using Photolithography, Shabana Sultana
The Impact of Personality and Social Support on Work-Family Conflict and Stress, Jessica M. Thomas
The Effect of Protein Kinase C Inhibitors on Desensitization of the Murine P2Y2 Receptor, Dana K. Tucker
The Relationship Between Demographic and Academic Variables, Mathematical Self-Efficacy, and Dosage Calculation Performance Among Associate Degree Nursing Students, Susan J. Verwey
Harnessing a Revolution: the Development and Strategic Implications of United States Military Transformation, Daniel B. Weinstein
Russia's Strategic Nuclear Weapons Programs and Their Role in Russian Grand Strategy, Daniel A. Wenk
The Value of Study Abroad: Intended Outcome Goals and Evaluation Instruments of the High School Study Abroad Industry, Jennifer L. Wiley
Behavioral and Metabolic Responses of the Southern Red-Backed Salamander (Plethodon Serratus) to Predatory Stimuli: Influence of Body Size, Nathan L. Windel
Self-Handicapping Strategies And Success Of College Students In a Developmental Mathematics Course, Marissa Wolfe
United States Alliances With Australia and Japan in the Twenty-First Century: a Look At United States Grand Strategy For the Greater Asia-Pacific Region, Samuel R. Wood
Environmental Assessment of Jordan Creek Watershed Using Bed Sediment Quality and Macroinvertebrate Indices, Springfield Missouri, Daniel J. Wurglitsh
Transcendental Numbers, Fan Zhou
Theses from 2004
Visual Processing: Heart Rate Differences Between Low and High Reading Ability Adults, Anna M. Abbacchi
Development and Validation of the Male Body Size and Shape Inventory (Mbssi), Brittany J. Allen
Composing While Learning - Achieving While Writing: A Proposal For Process Teaching And Portfolio Assessment For Basic Writers At SMSU, Kelly E. Anthony
Savanna Restoration Through Prescribed Fire: Demographic and Physiological Responses of Oak and Hickory Seedlings and Saplings to a Changing Light Environment, Douglas P. Aubrey
A Psychological Evaluation of the Performance Text of the Morality Play in Relation to the Black Death, Kevin Babbitt
Governing Interests: Structured Interest Maximization as a Construct For Choice Dynamics, Leslie J. Bass
In Jericho's Shadow: U.S. Border Security Strategy to Counter Nuclear Terrorism, Jason S. Bauer
Evaluation Of CGRP And VIP As Biological Markers In Activation Of Trigeminal And Parasympathetic Nerves In Response To Sinus Symptoms, Jaime L. Bellamy
Integral Basis of Pure Cubic Fields, Kristen Bieda
Survey of Knowledge About Antibiotics and Their Use, Ellen Bivens
The Bioethical Beliefs of College Students Age 18-21 and the Influences That Shaped Those Beliefs, Stephanie A. Blake
The Effects of Masking and Bite Block Placement on the Speech of an Adult With Verbal Apraxia: a Pilot Study, Dana E. Boatman
The Planarity of Hasse Lattices of Finite Groups, Joseph P. Bohanon
Consequences of Reservoir Drainage on Downstream Water Chemistry, Suspended Sediment, and Nutrients, Southwest Missouri, Mark W. Bowen
A Comparison of Summer and Winter Roosting Habitat and Behavior of Evening Bats (Nycticeius Humeralis) in Missouri, Justin G. Boyles
The Effect of Temperature and Digestion on Metabolism in Black Rat Snakes, Elaphe Obsoleta Obsoleta, April M. Brennan
Electrochemiluminescence of Ruthenium (Ii) Bis-Bipyridine Acetylacetonate Type Complexes, Sean C. Brooks
Measurement of Quality of Life in Adults With Dysphagia, Ashley Burnett
Inter-Rater Reliability of the Functional Communication Measures: a Pilot Study, Amy L. Butler
Designing, Building and Testing of a Polymer Evaporation System, Adnan K. Butt
What Makes It Pop?: an Analysis of Selected Pop Songs, Matthew A. Cobb
The Promise of Things to Come, Dan Cogell
Web Site Privacy Policy Statements: How They Impact Consumer Trust, John R. Criswell II
An Evaluation of a Self-Regulation Based Academic Recovery Program, Logan R. Dale
Reasons Students Choose Or Hesitate to Choose Nursing as a Career, Teresa F. Davis
Voicing Our Concerns and Being Heard: Social Service Employees' Communication Experiences of Crisis, Rachel M. Deibert
Effect of Processing Method and Extender on Motility and Fertility of Chilled Stored Stallion Spermatozoa, Carlina L. Dekat
Auditory Evoked Potentials in Speakers With Apraxia of Speech, Shelby A. Dellheim
Patriarch as Trickster: the Social and Literary Function of the Jacob Cycle in Genesis 25-33, Brian R. Doak
Ad Astra: Space and U.S. Geostrategy, Scott E. Doxtator
Quagmire: the Strategic Implications of a Failed State in Colombia, Andrew R. Draffin
Green Ash, Kevin Drzakowski
Reproductive Endocrinology and Musth-Behavior of a Captive Male Asian Elephant (Elephas Maximus), Connie Duer
The Male Nurse and License Discipline in Missouri, Anita L. Evangelista
Habitat Selection By Cavity-Nesting Songbirds Utilizing Artificial Nest Boxes Below High-Voltage Power Lines, Shannon L. Faller
Environmental Education's Effects on the Attitudes, Knowledge and Concern For the Environment Among Secondary Students, Kimberly A. Fields
English Theatre in Cairo, Egypt: Dialogue and Resistance, Jessica A. Franklin
Hezbollah's Global Outreach Program, Marlene A. Fuller
The Fair Wind, Brandon Funk
The Dominion of the Bear: the Kremlin's Strategy in the Southern Tier, Damon J. Gabriel
What Shall I Answer?: The Interrogatives Of William Blake's Jerusalem, Luke V. Gibbs
Experience With Chemical Cues Influences Subsequent Behavior of Rainbow Darters, Etheostoma Caeruleum, Angela Gibson
Safety of Missouri Middle School Science Facilities, Gregory S. Gillham
Obstacles For Developing Alternative Transportation Systems in Springfield Missouri Area, Adriana Giraldo
The Effect Of C-Terminal Tail Mutations On Desensitization Of The Murine P2Y2' Nucleotide Receptor, Hillary M. Glauser
Security Council Reform in the Context of Global Policy, Olga E. Gordon
Japan's Efforts in Missile Defense, Jeff I. Grigore
Investigating the Effects of Vinclozolin on Reproduction in Three Generations of Sigmodon Hispidus, Barbara J. Hannah
Structure And Characteristics Of The Small Lodging Businesses In Branson, Missouri: A Survey-Based Study, Kazi N. Haque
Practices and Attitudes Toward Inclusion of Children and Youth With Emotional and Behavioral Disorders, Lyn Harris
Chinese Missile Sales to the Middle East, Rachel E. Hollrah
The Transformation of U.S. Army Attack Aviation and Its Struggle For Relevance After the Cold War, William K. Jakola
Polka Dancing and Poppyseed Kolache: How Czech Families View Their Ethnic Identity, Kai M. Janovsky
An Intervention to Improve Critical Thinking in Nursing Students, Kathryn M. Jones
Off-Line Data of the 6He +209Bi Breakup Reaction Utilizing an Interactive Data Language (Idl) Data Analysis Package, Scotty R. Jones
Communicating Risks: an Exploration of Uncertainty and Satisfaction in Dentist-Patient Interaction, Timothy R. Jump
Recondite Reading: William Gaddis's Carpenter's Gothic and the Difficulties of Late Modernism, Andrew P. Karr
Effects of Leadership Self-Efficacy on Goal Structures, Kimberlee M. Kassel
Awakened Lambs: Jewish Armed Resistance in the Ghettos, 1939-1944, Gregory A. Katzin
The Effects Of Instructional Tools On The Mathematics Achievement Of Intermediate Algebra Students, Deborah R. Kemp
Cryopreservation of Asian Elephant Semen (Elephas Maximus) in Conjunction with the Use of Spermac Stain to Evaluate Acrosome Status in Both Asian And African Elephants (Loxodonta Africana), Wendy K. Kiso
Personality and Collaboration in the College Composition Classroom, Jeffrey M. Krakow
An Evaluation of Academic Honesty Attitudes, Behaviors and Correlates, Lindsey A. Kufahl
Habitat Use and Spatial Ecology of Blanding's Turtle, Emydoidea Blandingii, on Squaw Creek National Wildlife Refuge, Mound City, Missouri, Lisa Lehnhoff
An Investigation of the Electrochemical, Spectroscopic, and Electrochemiluminescent Properties of Platinum Ii Octaethylporphyrin Including a New, Experimental System For Testing Hydrophobic, Light-Emitting Molecules, Toby R. Long
Israeli Theater Missile Defense Systems, Brent A. Lord
Synthesis, Characterization and Anti-Cancer Properties of Organotin(Iv) Cyanoximates, Tiffany R. Maher
A Sitting Army?: Narrative, Presence, and Persuasion in the America's Army Computer Game, Shawn Maxfield
To Strike Such Terror: Post 9/11 U.S. Counterterrorism Strategy, Karen L. McCaulley
Augmentative and Alternative Communication Services For Children From Multicultural Backgrounds With Severe Communication Disorders, Vanessa A. McFall
United States Biodetection Capability: a Study of Structure, Capability, and Appropriateness, Kate D. McMechen
Zooplankton Species Composition and Diversity in Floodplain Ponds: Effects of Flooding and Local Site Characteristics, Kim A. Medley
Revisiting The Eastern Question: A Strategic Imperative For U. S. National Security In The Northern Tier, Daniel E. Miller
Physiological And Phylogenetic Characterization Of Three Psychrophilic Marine Bacteria, Brinnon L. Morrison
The Effects Of Heightened Emotion On The Verbal Fluency Of An Adult With Non-Fluent Aphasia And Apraxia Of Speech: A Pilot Study, Pauline Muhoho
The Effect of Increased Heart Rate on Memory and Performance of a Motor Sequence, Keri L. Nichols
Participation Motivation of High School Cross Country Runners, Adam O'Hara
Explorations in Automorphism Groups, Jeremy A. Osborne
Lead, Zinc And Cadmium Content In Structures In Jasper And Newton Counties, Missouri, Jeffrey W. Pavlik
Pesticide Effects On Endocrine Function, Metabolism, And Thermoregulation In 13-Lined Ground Squirrels (Spermophilus Tridecemlineatus), Jean A. Perry
A Continuous Story Of Wrongs And Outrages: The First Arkansas Union Cavalry, Michael L. Price
NATO and Kosovo: Great Expectations, Great Failures?, Boris Proepping
Evaluating The Effectiveness Of An Issues-Based Curriculum On Student Knowledge And Attitudes Toward Amphibians, Whitney B. Rapp
Predatory Strike Behaviors Of The Western Cottonmouth, Agkistrodon Piscivorus Leucostoma, William M. Ray
Effects Of Combinations Of Para-Hydroxybenzoic Acid And Boron On Growth And Mineral Content Of Velvetleaf, Melissa A. Remley
The Yoshida Doctrine Revised: Japan's Shifting Foreign and Defense Policy and Its Implications For America, Joshua P. Rowan
Integrin Distribution in Collagen Iv Mutants and Use of Rna Interference to Identify a Collagen Iv Receptor in C. Elegans, Umme Rumana
Effects of Liquid Base, Time, and Temperature on Viscosity, Karen Sandridge
Remodeling Beth, Ruth C. Schafer
Developing Salicylate-Selective Polymer Membrane Electrodes Based on Lutetium (Iii) Porphyrins, Stacy W. Scranton
Post-Cold War Economic Espionage in the United States, Chiradeep Sen
A History of the Coterie Theatre and Its Contribution to Theatre For Young People, Patricia Sentlinger
Alluvion, Jenner T. Shaffer
Spatial Ecology and Habitat Use of the Western Fox Snake (Elaphe Vulpina Vulpina) on Squaw Creek National Wildlife Refuge, Justin J. Shew
Development and Analysis of Some Mathematical Models in Population Biology, Angela D. Shreckhise
Electrochemiluminescence of a Lead Bromide Cluster, Pavneet Singh
Comparative Measures of Viscosity of Thickening Agents, Ronda K. Smith
Concepts Of Ethics In Public Relations Management: A Practitioner's Perspective, Stephen T. Smith
Dissecting The Process Of Dissection: A Comparison Of Animal Dissection And Computer-Generated Dissection With Middle School Students, Kris Spencer
Exploring The Impostor Phenomenon Affective Cognitive And Social Correlates Of Perceived Fraudulence, Layla R. Stanek
Investigation Into the Reasons Students Stay in Band, Amy Steinkuehler
Mercenaries in History and the Modern Era: Impact of the Privatized Military Industry on U.S. Security Interests, Christos N. Stephanides
The Effects of Goal Orientation on Responses to Feedback, Erin K. Stinson
Comparison of Three Computer Access Systems: Speech Recognition, Morse Code, and Scanning, Kevin Stockton
Production Of A Functional Collagen Type IV:: GFP Fusion Protein Reporter Construct In Caenorhabditis Elegans, David K. Stone
Manifold, Benjamin Strohmeyer
Images of Change: Language and Power in the Works of Toni Morrison, Laura L. Taylor
The War on Terror: Implications For the Future of U.S. Relations With France and Germany, Thomas S. Tholen
Comparison of Two-Dimensional Ultrasound and Three-Dimensional Ultrasound in Fetal Sexing of Cattle, Brady D. Timmerberg
Roost-Site Selection of Bats in Northeast Missouri With Emphasis on the Endangered Indiana Bat (Myotis Sodalis), John C. Timpone
Fall Prevention Pilot Project in the Elderly, Deborah A. Upton
Gender Biases Within the Beck Depression Inventory-Ii Among Clinicians-In-Training, Jennifer M. Wagner
Judgments of Responsibility of Sports Injuries Based Upon Level of Athletic Identification, Megan D. Weaver
Improving Students' Performance By Implementing Motivational Learning Strategies And Constructivist Teaching Methods, Michelle Wityk
You Never Lived the Life You Remember, Ashlei Woelk
A Face That Looks Like Yours, Sam Woelk
The Effectiveness of Using Conceptual Change Interactive Lecture Demonstrations to Address Misconceptions in Introductory Chemistry Courses, Crystal A. Wood
The Bear Next Door: Russia and the Near Abroad, Jaimy M. Wood
The Effect of Music on the Mathematics Achievement of Third-Grade Students, Julia Young
Molecular Studies Of Virus-Induced Gene Silencing In Nicotiana Benthamiana And Six Defense-Related Genes In Grapes, Xueyan Zhong
From Modern Prometheus To Modern Persephone: The Evolution Of Archetypal Myth From Mary Shelley To Virginia Woolf, Wanda L. Zimmerman
Theses from 2003
How Do Ethnicity, Age, and Insurance Coverage Affect Dental Use Patterns in Children?, Elizabeth K. Adams
To the Shores of Tripoli: The Libyan Threat to the United States of America, Jon S. Aldridge
Biology of the Rare Woodland Perennial Trillium Pusillum Micheaux (Liliaceae) in Southwest Missouri, Cynthia S. Andre
Effect of Annealing on Magnetic and Magnetotransport Properties of Dilute Magnetic Semiconductor Ga(1-X)Mn(X)As, Mohammad A I Arif
Hidden Markov Models and Some Applications in Bioinformatics, Maryam Alyasin Arvizu
It Comes and It Goes: the History of Professional Baseball in Springfield, Missouri: 1887-1950, Rusty D. Aton
Enemies of Mankind: the Developing Threat of Modern Maritime Piracy and Terrorism, Scott Banker
SMSU Graduate Student Handbook, Heather Barbre
Ability to Identify Emotion and Infer Motive in Evaluative Interactions: a Function of Expertise?, Michelle A. Bauman
Telling the Truth: How Journalists Believe a Story is Told Truthfully, Missy Belote
Perceptions of Gender Differences in Filicide, Kimberly J. Benoit
Waves of Cement, Jeremy Beussink
Captured Image: Creating Textual Images of First Peoples, Jeriel E. Bingham
Globalization: From a Political, Economical and Cultural Perspective, Robert Bohuslav
A Comparative Analysis of the Role of Communication Studies in the Freshman Seminar Course, Teri D. Buell
Effect of Pyruvate on Motility of Spermatozoa from Different Stallions After Storage at 5°C for pp to 72 Hours, Clay A. Cavinder
Effect of Emb-9 and Let-2 Mutations on the Proper Assembly of Basement Membranes and on the Morphology of Body Wall Muscle Cells in Caenorhabditis Elegans, Libia Chandler
Attitude Change Over Time: A Study of Adjacent Landowners Along the Frisco Highline Greenway Trail, Greene and Polk Counties, Missouri, Stephen C. Childers
Hindsight Bias and Choice: Understanding Hindsight Bias and Perceived Control, Maria Ciaramitaro
Nymphophiline Phylogenetic Relationships Based On Mitochondrial DNA Sequences, Kayla Clift
The Effects of Triton X-100 (Polyethylene Glycol Tert-Octylphenyl Ether) on the Tris(2-Phenylpyridine)Iridium(Iii)-Tripropylamine Electrochemiluminescene System, Christopher A. Cole
Personality Correlates of Treatment Mode and Later Usage in Violators of Campus Alcohol Policies, Kimberly L. Conrad
Interview and Questionnaire Techniques to Assess Free-Set Goals: Relationships With Depression, Ingrid Berger De Tesouro
America the Vulnerable: Terrorist Threats Using Biological and Chemical Weapons, John E. Dryhurst
A Comparison of the Index of Biotic Integrity by Habitat Type in Swan Creek, Southwest Missouri, Shane Dunnaway
Reproductive Biology and Host Requirement Differences Among Isolated Populations of Cyprogenia Aberti, Nathan Eckert
The Synthesis, Characterization, Spectroscopic and Biological Activity Studies of Pt(Ii) and Pd(Ii) Cyanoximates, Daniel B. Eddings
Gender Equity Within Faculty Salaries at Southwest Missouri State University, Melanie Fischer
The Politics of Language and Writing: Multiculturalism and Other Socially Constructed Issues in the College Composition Classroom, Cynthia K. Fletcher
Clausewitz and Counterproliferation: Defeating, Deterring and Disarming Rogues Possessing Weapons of Mass Destruction, Stephan C. Fruehling
Construction of Chain-Link Hydrogen Bonded Capsules on Self-Assembly of C-Methylcalix (4) Resorcinarene with Bispyrimid Ligands, Ivan G. Georgiev
Dialectics in Intercultural Communication: a Study of Interactions Between Latinos and Anglos in Southwest Missouri, Allison R. Gleghorn
Job Stress: Affects [i.e. Effects] on Job Satisfaction Among Registered Nurses in a Hospital Setting, Andrea Gramling
A Case Study Exploring the Use of Evocation to Enhance the Reading Comprehension of Special Needs Students in the Fifth Grade, Shirley A. Gregory
The Effect of Positive Items in the Assessment of Mood, Chester E. Harrison
Differential Diagnosis of Attention Deficit Hyperactivity Disorder and Bipolar Disorder in Children: Can Clinicians Differentiate?, Jessica A. Heavin
Speculative Economic Ideology and Dramatic Strategies in Susanna Centlivre's the Basset Table and the Busy Body, Heather Hicks
The Effects of an Interpretive Center on Knowledge and Attitudes of Grassland Habitats at Prairie State Park, Michelle L. Hoffman
Sustainable Alternative Tourism: Homestay In Mea Kampong Village, Thailand, Nutravee Hokchun
Channel Geomorphology And Restoration Guidelines For Springfield Plateau Streams, South Dry Sac Watershed, Southwest Missouri, John M. Horton
Predicting Beef Tenderness Using Ultrasound Technology, Jason V. Howard
When Saints Speak: Stories of Spirituality From Senior Southern Baptists, Chad T. Johnston
The Soviet Prosecution At Nuremberg and Its Relation to Nazi Collaboration in Ukraine, Douglas N. Jones
The Effects of Bridge Crossings on Fish Assemblages in a Southwest Missouri Stream, Matt Keener
Ambient Temperature Effects on Metabolism and Body Composition in Torpid Bats (Myotis Lucifugus and Pipistrellus Subflavus), Scott A. Kelly
Food, Flesh, and Fervor: Perfecting the Ascetic Body in Tertullian's De Ieiunio, John R. Kennedy
Resolving a Cryptic Species Complex: Application and Utility of Mitochondrial 16S and Nuclear Its1 Molecular Markers in Pyrgulopsis Micrococcus, Steven Kepes
Effects of Media Ph on Growth and Nutrient Content of Two Grape Cultivars, Maru K. Kering
Seed Dispersal by Aquatic Turtles, Jeffery B. Kimmons
The Online College & University Staff Handbook: A Comprehensive Style Guide, Jonathon Kitchin
Effects of Writing About Trauma and Best Possible Future Self on Health and Mood, Ihori Kobayashi
Effects of Air Versus Ground Transport on the Interfacility Transfer Patient, Vickie M. Lagergren
The People's Republic of China's Preeminent Power Ambitions: An Assessment of Its Maritime Efforts, James P. Lambert
The Russian-Iranian Alliance: Increasing the Threat from Iran to U. S. National Interests, Tracy L. Langedyk
Analysis of a Proposed Cell Binding Site on Caenorhabditis Elegans Collagen Type Iv, Lori G. Langiano
History of Sedimentation and Contamination in Valley Mill Reservoir, Springfield, Missouri, Susan S. Licher
Examining the Role of Popular Music in Education: a Quasi-Experimental Study Investigating Retention in Rural Southwest Missouri Middle Schools, Daniel Ligon
Symphony No. 1, Derek Limback
Eating Disorders and Alcohol Use in College Women, Amy E. Lunn-Shell
Our Day Will Come: The Politico-Military Strategy of the Irish Republican Movement, 1916-2002, Christopher P. Marcoux
Tom Stoppard and the Modern Shakespeare: Constructing Modernist Meanings, Sheri L. McCord
An Investigation of the Use and Effect of Literacy in Industrial Technology Curricula, Zach McMains
A Study of the Effect of Herbicides on Mycorrhizae Associated With Native Warm Season Grass, Kendra Medley
Gender Differences in Judging the Severity of Traumatic Events, Erin Menczer
Activities Within a Myotine Bat Community With Emphasis on the Endangered Indiana Bat, Myotis Sodalis, Matthew N. Miller
Porpora's Grail: A Study and Analysis of Nicola Porpora's Vocal Instruction, Katrina L. Mitchell
For-Profit Or Not-For-Profit?: An Empirical Analysis Of The Rural Hospital Conversion Process, Sheila A. Mitchell
The Effects of Goal Difficulty and Self-Evaluation on Mood, Noah J. Mosier
The Effects of Land Use on Tumbling Creek Cave in Taney County, Missouri, Holly Neill
Goal Orientation and Responses to Negative Feedback, Jaime B. Nejdlik
Some Probability Methods For DNA Sequence Analysis, Justin D. Nguyen
A Qualitative Case Study to Determine Third Grade Students' Perceptions of how Graphic Organizers Impact Their Reading Comprehension, Linda Noble
A Test of Self-Regulation Training in a Collegiate Academic Setting, Elizabeth O'Dell
Time-Resolved Monitoring of Water Quality in Ozarks Springs During Storm Events, Ronald O. Obiyo
America's Provocative Weakness: the U.S. Policy of Vulnerability to Ballistic Missile Attack, Chrisopher A. Olderog
Laughing in the Void: Comic Elements in Joseph Conrad's Tragic Vision, Matthew E. Oliver
Phosphorus Contamination and Storage in Bottom Sediments of the James River Arm of Table Rock Lake, Southwest Missouri, Marc R. Owen
Temperature Dependent Electrical Characterization of an Ion Implanted Metal/Polymer Matrix, Rishi J. Patel
Expressed Sequence Tag and Rna Hybridization Analysis of Phenol Biosynthesis Genes in Grapevine, Turlapati V. Phanikanth
Collaboration in the Writing Classroom: a Study of Thai University Students, Piyawadee Piyarutchanunt
The Conflict in Kashmir: Down the Corridor of Uncertainty and Unrest, M Nabeel Qureshi
Congestive Heart Failure, Social Support and Depression in Women, Katherine M. Rains
Arsenic, Chromium, Copper, and Lead Enrichment in the Sediments of Prairie Creek in the Ava, Missouri Area, Christopher Reed
Population Dynamics and Foraging Behavior of Gray Bats in Pittsburg, Ks, Scott M. Robertson
War With Chinese Characteristics: Chinese Intelligence Operations Against the American Target, Jay R. Rodgers
Coliforms, Salmonella, and Shigella in the James River Basin, Tamara Rose
Communicating Culture: the Termination and Restoration of the Klamath Tribes, Robyn A. Rowe
Retouching History, Paul C. Schreiber
Design and Synthesis of Nitrogen Containing Heterocyclic Ligands and the Formation of Coordination Complexes and Networks, Nate C. Schultheiss
Counterinsurgency Lessons From Algeria and Columbia, Christopher S. Seamster
Temporal Analysis of Floodplain Deposition Using Urban Pollution Stratigraphy, Wilson Creek, SW Missouri, Kathy A. Shade
A Computational Investigation of the Addition of Water to (24E)3A, 7A, 12A,-Tri Hydroxy-5B-Cholest-24-Enoyl-Coenzyme A, Danielle R. Smith
Polypharmacy Issues in Senior Citizens, Teresa N. Sondermann
A Mixed-Design Study Investigating the Benefits and Perceptions of a Teacher-Guided Summer Literacy Program, Amber J. Strader
The Biosynthesis of Bile Acids in the Fire-Bellied Toad, Bombina Orientalis, Kaiyan Tang
Sperm Production and Larval Development in Hellbenders (Cryptobranchus Alleganiensis Alleganiensis And C. A. Bishopi): A Comparison of Declining and Stable Populations, Shem D. Unger
The Effect of Repeated Read-Aloud Strategy on Preschool Children's Reading Comprehension, Angela Van Deren
Influences of Auditory and Somatosensory Feedback on Vowel Production, Lindsay A. Wallace
Enhanced electrochemiluminescence from Os(phen)₂(dppene)²⁺(phen = 1,10-phenanthroline and dppene = bis(diphenylphosphino)ethene) in the presence of Triton X-100 (polyethylene glycol tert-octylphenyl ether), Jason Walworth
Preparation and Characterization of Magnetic Nanocomposite in a Polymer Matrix By Ion Implantation, Michael J. Weigand
"One Taste Worldwide": Defining Taste in Mcdonald's Court Cases, George C. Welch
Simple: Screening and Intervention for the Management of Practical Life Experiences, Darrell E. Williams
Adjustment to College of Home Schooled and Traditionally Schooled Students, Christopher R. Wilson
Biological War Against Agriculture and the Threat of Agricultural Bioterrorism, Jonathon D. Winslow
Effects of Altering Group Goal Content on Group Outcomes, Steve Winton
The Palestinian Liberation Organization: Is Reform Possible?, Dannie L. Wright
Use Of Ion Implantation In Electrical & Optical Property Modification Of A Polymer-Based Semiconductor, Ye Zhang
Metal Dissolution From Silver Plated Flatware by Organic Acids, Chad Ziegler
Theses from 2002
Incompressible Groups, Andrew Aberle
Growth and Characterization of Manganese Doped Galium Arsenide Thin Films, Pavan Reddy K. Aella
Comparing Foreign Language Anxiety in American Students Taking a Foreign Language With Bulgarian, Chinese, and the English Language Institute Students Learning English as a Foreign Language, Melissa Ames
Order Effects And Number Of Tone Pairs During Simultaneous Distortion Product Otoacoustic Emissions, Erin Anderson
The Effect Of Spatial Subsidies On The Diet, Density, And Species Richness Of Insular Lizards In The Gulf Of California, Russel Barrett
An Assessment of the Major Security Problems in Kyrgyzstan, Tajikistan, and Uzbekistan, Jeffrey A. Bennett
Registered Nurses Intent to Leave, Susan Berg
Host Specificity of Freshwater Mussels: a Critical Factor in Conservation, Shannon E. Bigham
Heavy Metal Concentrations in Springs and Sinkholes in and Around Springfield, Greene County, Missouri, Richard Black
An Evaluation of the Loss of Copper, Chromium, and Arsenic Preservatives From Pressure-Treated Lumber, Lisa Blue
Electrodeposition and Characterization of Copper Oxide Thin Films, Stuart Bogatko
Islam & Democracy In The Context Of The Contemporary Islamic Political Resurgence, Kamran Bokhari
The Effects of Rapport on Child Interviews, Richard Boles
Evaluation Of Live And Ultrasound Measures As Estimators Of Performance Traits In Young Beef Bulls, Robert Brooks
Electrochemiluminescence of Various Systems, David Bruce
Screening For Cry Genes From Bacillus Thuringiensis In Various Textural Classes Of Southwest Missouri Soils, Meghan Carter
A Descriptive Study of the Impact of Migraine Headaches on Children's Lifestyles, Sarah Silvey Cates
Defending Democracy: U. S. Requirements And Options For Defending Taiwan, Donovan Chau
Cultivating One Woman's Personal Narratives: Harvests From the Heart, Sherry Coberley
Tactical Nuclear Weapons: Options For the Twenty-First Century, Steven Conyne
Alternatives to Decennial Census Data: Using Intercensal Data to Assess Neighborhood Conditions, Anita Davis
Developing self-understanding in adolescent boys through high school drama classes, Kathleen Day
Flatworm Predation on Juvenile Freshwater Mussels, Angela Delp
A Molecular Survey of Ehrlichia Chaffeensis and Ehrlichia Ewingii in Dogs and Ticks From Southwest Missouri, Matthew Dixon
Use Of Serial Real-Time Ultrasonic Measurements To Evaluate Relative Changes In Fat Thickness, Ribeye Area, And Percent Intramuscular Fat Of Yearling Bulls And Heifers, Alexandria Duit
Survey of the Aquatic Plants of the Jack's Fork River, Missouri, Richard Edwards
Developments in Nonlinear Codes and Distance Preserving Maps, John Elliott
Terrorism: Ideology and Strategy, Antony Field
"--As in all the Churches of the Saints-- " : What to do With 1 Corinthians 14:33B?, Michael D. Fisher
Electrochemiluminescence of a Ruthenium Polypyridyl Cyanide Complex, Laura Beth Franklin
Effect Of Different Implant Regimes On The Accuracy Of Ultrasound For Prediction Of Body Composition Characteristes In Beef Cattle, Brock Frieden
Comparison of Membrane Stabilizers During Cryopreservation of African Elephant (Loxodonta Africana) Semen, Misti Fry
Sensory Sensitivities of Gifted Children, Douglas Gere
Aversive Discrimination in the Employment Interview: the Effects of Organizational Policies and Accountability Pressures, Jeffrey Grebinoski
The Effect of Habitat on the Index of Biotic Integrity (IBI) in Bull Creek, Southwest Missouri, Jason Gunter
Here Comes The Bride: A Discursive Analysis Of The Twelve Tribes Messianic Kingdom's Eschatological Wedding Ritual, Jacob Harris
Writing Therapy Benefits May Be Dosage Dependent, Amber Heckman
Response Of Salamanders To Chemical Stimuli From Predators In Natural Habitats, Caleb Hickman
Detecting Copper in Water Using Electrochemiluminescence, Brian Douglas High
Theatre As A Civic Rejuvenator: How The Vandivort Center Theatre Affects Business And Culture In Springfield, Missouri, Kevin Jones
Copolymerization of a P-Vinylbenzyl-Ended Poly(Oxyethylene) With Vinyl Monomers and Some Reactions of Poly(Oxyethylene) Derivatives, Tippakorn Jungsriyawongse
Fiction Free Form, Brook Katona
The Introduction of a Chip Mill: Effects on Deforestation Rates and Timber Harvest Locations in Southeast Missouri, Amy Keister
Ballistic Missile Proliferation: Supply, Demand, And The Evolving Threat Of Long-Range Missiles, Matthew Kelley
Russia's Foreign Policy Under Vladimir Putin: Old Vodka In New Bottles, Wayne Keysor
No Strings: Contemporary Theatre Technology Realizes Edward Gordon Craig's Über-Marionette, David Kilpatrick
Holes and Other Stories, Marcia Kinzalow
A Comparison of Water Quality Analyses and the Index of Biotic Integrity in Bull Creek, Southwest Missouri, Fawn Kirkland
Developing For Our Future: A Perception Study of the Open Space Subdivision Technique, Deborah Koone
Death Cults In Ancient Israel And Modern Scholarship: Practical And Theoretical Issues In Old Testament Studies, Erin Danielle Kuhns
La Grande Nation Or One Among Many: The French Notion Of European Integration And Defense, Jennifer LaFontaine
An Estimation Problem of Large Claims on Actuarial Decisions, Allison Langford
A Comparison of Commercially Available Otoacoustic Emission Newborn Hearing Screening Devices, Jaime Lanois
A Quasi-Experimental Study to Determine the Effect of Daily Oral Language on First Graders' Editing Skills, Kayla Lewis
U.S.-China Relations in the New Century: Challenges and Opportunities, Yitan Li
The Effects of Diagnostic and Prescriptive Reading Approaches on Students Diagnosed as Emotionally Disturbed, Kodi Logan
Microfinance Programs: A Case Study of the Grameen Bank Model, Chandni S. Malik
The Immediate Effects Of Extrinsic And Intrinsic Goals On Mood And Immune Response, Kara Marsden
Effects Of Compelling Personal Vision On Goal Systems, Aline Masuda
Interactive Effects of Ferulic Acid and Irradiance on Plant Growth and Photosynthetic Rate, William Edward McClain II
An Examination of the Metaphorical Structure of Writing Centers: One Metaphor to Bring Them All to Understanding and Define Them, Sara McCorkendale
The Nuclear Test Ban Issue: An Examination Of Its History And Implications For The Future, Matthew McGee
The Effects Of Integrated Arts On Spelling Achievement, Billie Miller
The Role of Optimism and Vision on the Framing of Approach and Avoidance Goals, Katherine Minor
Sexual Orientation In The Workplace: Examining Human Resources Conceptions Of Diversity, Michele Nelson
Jungian and Post-Jungian Literary Criticism, 1980-2000, Marcia Nichols
The Center For Dispute Resolution: Needs Assessment Thesis, Stephanie Orman
A Survey of Programs and Policies Addressing Elementary School Violence, Cindy Parker
Shielded by Athena: Mythical and Biblical Allusions and the Aesthetic Sensibilities of Louise Gluck's Poetry, Tracey Parker
Diurnal Variation of Serum Concentrations of Cortisol, Testosterone, and Progestogens in Asian (Elephas Maximus) and African (Loxodonta Africana) Elephants, Johnna N. Pedersen
Biomonitoring of Stream Water Quality: Comparative Sensitivities of Macroinvertebrate Indices and Leaf Decomposition Rates, Mark Penticuff
Adolescent Health Care and Health Risk Screenings, Angie Kaye Powers
Force Requirements vs. Capabilities: United States Strategic Nuclear Policy in Transition, 1981-2001, Trevor Paul Pyle
A Study of the Gillioz Theatre: Its Architecture, History and the Present Renovation, Tracey Rainey
Prenatal Stress, Season of Birth, and Personality, Mark Richards
Habitat Use of Urban Bats in Springfield, Missouri, Sarah Jane Robertson
A Descriptive Study on the Use of Balanced Literacy in First Grade Classrooms in Southwest Missouri, Lisa Rose
A Descriptive Study Investigating the Role of Classroom Placement in the Education of Twins, Lesley Rowland
The Influence of Same-Sex Teacher Role Models on Perceived Ability in Science in Grades 11 and 12, Laura Schmutz
A Quasi-Experimental Study Evaluating a Reflective Teaching Method, as Measured in the Writing of Nurses' Notes, Ginny Mae Schroeder
Evaluation Of An After School Science Enrichment Program For Elementary School Students, Jonathan Shearer
Reproduction And Propagation Of The Neosho Mucket, Lampsilis Rafinesqueana, Melissa Shiver
Standing Vigilant: an Overview of Poland's Interests and Strategic Objectives in the Area of Foreign Policy, Charles Smiarowski
Evidence For Reduced Hawkmoth Pollination in Ruellia Humilis, Jessica Smith
Factors Affecting Pitch-Matching Ability of Kindergartners, Natalie Sneed Miller
Evolution Of Prairie Myths And Metaphors: An Ecocritical Approach To Americans' Relationship With The Prairie, Kathleen Starnes
Border Disputes in Southeast Kansas, 1856-1858, David Stone
Digestion and Chelonochory in Two Sympatric Species of Box Turtles, Terrapene Carolina and Terrapene Ornata, on Pure Diets of Fruit, Matt Stone
Environmental Limits To Invasion Of Ponds By The Exotic Zooplankter Daphnia Lumholtzi Sars, Tina Tamme
Spatial Trends of Non-Point Pollutants in Bottom Sediment of Lake Springfield, Southwest Missouri, Tricia Tannehill
A Case Study Investigation Of Fourth Grade Students Attitudes Toward The Writing Process With The Use Of Computer Technology, Kim Taylor
A Compositional Analysis of Electrodeposited Bismuth-Lead Oxides, Jessica Theisen
Challenging A History Of Theatre: Springfield, Missouri And Its Formative Entertainment, Charles Thompson
An Investigation of Antibiotic Residue in Non-Commercial Beef in Southwest Missouri, Deanna Thompson
Auditory Evoked Potentials: the Effects of Sleep Deprivation and Recovery Time For the P300, Brandon Tourtillott
Synthesis Of Poly(Ethylene Glycol) Vinyl Ethers And Their Copolymerization With N-Phenylmaleimide, Michael Tyndall
Factors Influencing Natural Science Graduate Students' Attitudes About The Environment, Angela Wilbers
Healthcare Practitioners and Herbal Medicine: Knowledge, Education, Use, Beliefs, and Client Guidance, Christi Wilson
An Investigation of Mentoring and Hardiness in the Stress-Strain Relationship, Sabrina Wilson
The Southern Strategy: the People's Republic of China and Its Operations in Latin America, Johny Woodward
Relationship Of Dam Construction And Riparian Buffer Vegetation To Historical Channel Changes, Little Sac River, Southwest Missouri, Ryan G. Wyllie
The Shaping Of The Ukrainian Catholic Church Through Myth, Ritual, And Classification, Alexandra Yaremko
Collaborative Interaction And Continuous Job Analysis As Components Of Effective Performance Appraisal Process, Satoris Youngcourt
Theses from 2001
Correlation of serum and fecal progesterone and estradiol-17 during pregnancy, pseudopregnancy and non-pregnancy of the cheetah (Acinonyx jubatus), Karen M. Bailey
The United States And The European Union: A Sparring Session That Has The U. S. Worried, Nick Beatty
A Survey of Ramsey Theory, Michele Bilton
What Should You do if--: Information & Inspiration for Parents Dealing with Autism or Asperger's Syndrome, Lisa Boushehri
Urban Sprawl in the Springfield, Missouri Msa: Supply and Demand Factors of Growth, Vanessa Brandon
The Personal Essay As a Self Portrait, Evelyn Cannon
Improving The Educational Environment: Music, Snacks, And Mathematic Achievement, Craig Carson
Evaluation Of Kaolin-Based Particle Film Coatings On Striped And Spotted Cucumber Beetle Suppression In Hybrid Yellow Squash And 'straight Eight' Cucumbers, Kelly Carter
Synthesis of Furan-Based Poly(Ethylene Glycol) Derivatives and Their Diels-Alder Reactions, Almary Chacon
Intersection of Curves and Bezout's Theorem, Bryan Chapman
Wartime Operational Control Transfer And Its Implications For The ROK-US Military Alliance, Sung-kwan Chon
The Impact Of Public School Music Classes On Lifelong Music Participation, Lisa Christenson
The Evolution of Heritage Tourism Development in Two Small, Central Mid-Western Towns, Jennifer Connell
Islamic Fundamentalism: a Threat Analysis, Christina Cooper
Development And Electrical Characterization Of An Ion Implanted Metal/Polymer Mix, Matthew Curry
Characteristics of Coach Talk, Lisa Davies
Algebraic Geometry and Its Application to Error-Correcting Codes, Joe Davis
An Investigation of Alcohol, Cigarette, and Drug Use, and Other Lifestyle Behaviors Among College Women, Melissa Davis
Transatlantic Relations: An Assessment Of The Post-Cold War Transformations, Alexander Demishkevich
Epistasis, Mutational Contingency, and the Divergence of Populations Under Uniform Selection, Michael Dickerson
The Study of Uniformity in Ion Beam Mixed Polymer/Metal Materials, Samuel Dillard
Science Museum Education: The Effects Of Assessments And Facility Educational Goals On Visitor Perceived-Learning, Lianne Drysdale
Comparison of CIDR and Estrumate as Estrus Synchronization Methods, Chad Duit
The Utmost Careful Way, Susan Dunn
The Effects Of Nonionic Surfactant Chain Length On The Tris(2,2'-Bipyridyl) Ruthenium(Ii)-Tripropylamine Electrochemiluminescence System, Bridgette Factor
An Examination of Leader Traits and Effective Leader Behavior, Will Franks
Spatial Distribution Of Phosphorus In Fluvial Sediments From The James River Basin, SW Missouri, Briain Fredrick
The school of George Herbert: The temple's devotional mode in seventeenth century religious poetry, LaDonna Joy Friesen
Prayers For the Wild At Heart: Personal Essays, Michael Lewis Frizell
Proliferation of Weapons of Mass Destruction and Ballistic Missiles: a Case Study of Iran, Stephen Geurts
Urban Change Detection of Springfield Missouri Using Remote Sensing Data, John Gibson
Heart Rate Period-Defined Allocations of Attention Within a Visual Discrimination Learning Task, Keith M. Gora
Analysis of the Wechsler Adult Intelligence Scale, Third Edition With a Learning Disabled Sample, Gregory Graham
Cortisol Reactivity, Morningness And Eveningness, Depression, Anxiety, And Time Of Day Effects Of Psychological Stressors In College Students, Jacquelyn Graven
The Changing Security Environment In The Middle East And The Implications For Israel's Defense, Theodore Harkema
The Threat Of Nuclear Terrorism From Non-State Actors, Bradley Harrington
The American Quagmire: Narco-Terrorism And Instability In Colombia, Brice Harris
Comparison Of Semen Extenders And Cryoprotectants In An Asian Elephant (Elephas Maximus), Heather Hedrick
Individual Differences in Cognitive Ability and Type of Information Recalled, Amber Henslee
Moving Beyond Theory To Practice: Workshopping 101: A Program For Your Classroom, Melanie Hoftyzer
Collection, Grier Huffman
Synthesis of 2,3,8,9,14,15-Hexamethyl-5,6,11,12,17,18-Hexadehydrotribenzo Annulene and the Reductive-Hydration of Ortho-Nitrophenylacetylenes, Laura Jeffries
Using Mitochondrial Cytochrome C Oxidase Subunit I Sequence To Resolve The Springsnail Species Complex: Pyrgulopsis Micrococcus, Shannon Jennings
Total Force Integration: The Role Of The National Guard And Reserve, Jeffery Johnson
An Aeromechanical Study of Bilabial Stop Consonants in the Hindi Language, Sanjeevani Joshi
Assertive Disarmament: the Other Arms Control, Rodney Kaylor
A Descriptive Study of Male and Female Scores on the Missouri Assessment Program Test, Sonia Keeling
Dealing With the Threat of Biological Weapons Proliferation From Russia, Beth Kennedy
The European Threat Assessment and the Role of British and French Nuclear Weapons in an Integrating Europe, Todd Koca
A Formative Evaluation of Environmental Education At Roaring River Fish Hatchery, Gregg Krumme
The Relationship Between The Cognitive Development Levels Of Seventh Grade Students And Their Missouri Assessment Program Science Achievement Levels, Linda Lacy
India's Nuclear Weapons: a Strategic Assessment, Christopher Linke
The Western Sahara Conflict And Political Instability In The Arab Maghreb, Salim Maataoui
Effects of Sleep Hygiene on Mood and Sleep Quality, Tracy Manners
Geomorphic Adjustments of Ozark Stream Channels to Urbanization, Southwest Missouri, Linda Martin
Influences On Biology Students' Acceptance Of Evolution, Julie Mayne
Dysphagia And Dementia: Examining The Interrelation, J.S.L McBratney
U. S. Foreign Policy In The Post-Cold War Era, Huiyim Mellenbruch
Differences In Reading Levels Of Kindergarten Students Who Have And Have Not Used The Accelerated Reader Program, Melissa Metz
Social Desirability And Self-Reported Embarrassing Behaviors: Computer-Assisted And Live Interviews Versus Daily Monitoring, Michael Metz
Under the River, Dale Miles
Overcoming Adversity: a Case Study of One Individual's Struggle to Pass the Ged, Joe Millsap
River City Stories: A Short Fiction Collection, Aaron Morgan
Expressing Loneliness: The Importance Of Form In Lorrie Moore's Early Experimental Fiction, Trisa Moss
Family Values: Anti-Familial Rhetoric And Counterculture In The Sayings Of Jesus: A Social-Structural Study, James A. Murphy
The Use of Ultrasonic Detectors in the Study of Bat Communities, Kevin Murray
The Effects Of Equine Spermatozoa/Oocyte Co-Culture On Spermatozoal Acrosome Reaction And Viability, Gavin O'Connor
A Descriptive Study of Franz Schubert's Partsongs For Mixed Voices, Nicole Offer
Blue-Green Algae and the Seasonal Succession of Daphnia, Kristen Pattinson
A Comparison Of Otolith Growth To Somatic Growth In Largemouth Bass, Micropterus Salmoides, Marvin Piercy
Changing From The Physician-Patient To The Physician-Consumer Relationship: Examining Consumer Involvement In Medical Interactions, Brian Quick
Effects Of Goal Orientation On The Content Of Free-Set Goals, Rebecca Reichard
Isolation And Characterization Of Soil Microorganisms Capable Of Utilizing Used Motor Oil For Growth, Robert Sallee
Perspectives of Integration in Central Asia, Zamira Satarkulova
Actively Engaging Students in Learning Physics Using the KWL Method, Cheryl Schaefer
Cultural Competence: Process Or Product?, Gaye Schaffitzel
Dentists' Attitudes As Barriers To Dental Care For Pediatric Medicaid Recipients, Terri Schmitt
Iran's Strategies: Ends, Ways, Means, Sarah Simpson
Interactive Guided Imagery: Applications In Speech-Language Pathology, Kimberly Singleton
Over-The-Counter Drug Use Among Adolescents, Rita Snavely
Evoked/Event-Related Potentials: In Particular The P300, Under Sleep Deprivation And Recovery, Calvin Staples
The Use of Landsat Data to Monitor Forest Destruction in Eastern Honduras, Nathan Stephenson
Comparing the effects of a carrier phrase for NU-6 words on normal hearing and hearing impaired subjects, Sarah R. Stillwell-Barber
A Study of Growth of Several Plant Species as Influenced By the Plant Growth Regulator Ethephon, Julie Straus
The Joint Contingency Force Advanced Warfighting Experiment: Transforming The U. S. Army Light Forces For The Information Age, Todd Sunday
Armored Fist of the Nation Or World's Policeman?: Operations Other Than War and the Role of the Army, Daniel Taylor
A Historical Study of the Juanita K. Hammons Hall For the Performing Arts: the Formative Years, Mark Templeton
Do Percussion Students March to the Beat of a Different Drummer?, Philip V. Thomas Jr.