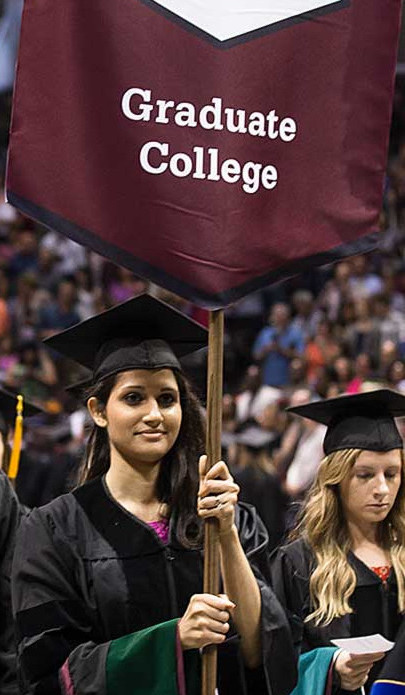 The first MSU graduate thesis was submitted in 1968. Since then over 3,600 theses have been submitted as part of graduate work at MSU.
Since the fall of 2008 graduate students have been required to submit their thesis in electronic form. Online access to most theses from 2008 to the summer of 2015 is available only on campus. Print copies of all theses up to summer 2018 are available in Meyer Library and in most cases through inter-library loan.
Did you submit a thesis as part of your graduate studies at MSU before 2015? If you would like to see the text of your thesis on this site please contact BearWorks@library.missouristate.edu
Theses from 2002
An Investigation of Antibiotic Residue in Non-Commercial Beef in Southwest Missouri, Deanna Thompson
Auditory Evoked Potentials: the Effects of Sleep Deprivation and Recovery Time For the P300, Brandon Tourtillott
Synthesis Of Poly(Ethylene Glycol) Vinyl Ethers And Their Copolymerization With N-Phenylmaleimide, Michael Tyndall
Factors Influencing Natural Science Graduate Students' Attitudes About The Environment, Angela Wilbers
Healthcare Practitioners and Herbal Medicine: Knowledge, Education, Use, Beliefs, and Client Guidance, Christi Wilson
An Investigation of Mentoring and Hardiness in the Stress-Strain Relationship, Sabrina Wilson
The Southern Strategy: the People's Republic of China and Its Operations in Latin America, Johny Woodward
Relationship Of Dam Construction And Riparian Buffer Vegetation To Historical Channel Changes, Little Sac River, Southwest Missouri, Ryan G. Wyllie
The Shaping Of The Ukrainian Catholic Church Through Myth, Ritual, And Classification, Alexandra Yaremko
Collaborative Interaction And Continuous Job Analysis As Components Of Effective Performance Appraisal Process, Satoris Youngcourt
Theses from 2001
Correlation of serum and fecal progesterone and estradiol-17 during pregnancy, pseudopregnancy and non-pregnancy of the cheetah (Acinonyx jubatus), Karen M. Bailey
The United States And The European Union: A Sparring Session That Has The U. S. Worried, Nick Beatty
A Survey of Ramsey Theory, Michele Bilton
What Should You do if--: Information & Inspiration for Parents Dealing with Autism or Asperger's Syndrome, Lisa Boushehri
Urban Sprawl in the Springfield, Missouri Msa: Supply and Demand Factors of Growth, Vanessa Brandon
The Personal Essay As a Self Portrait, Evelyn Cannon
Improving The Educational Environment: Music, Snacks, And Mathematic Achievement, Craig Carson
Evaluation Of Kaolin-Based Particle Film Coatings On Striped And Spotted Cucumber Beetle Suppression In Hybrid Yellow Squash And 'straight Eight' Cucumbers, Kelly Carter
Synthesis of Furan-Based Poly(Ethylene Glycol) Derivatives and Their Diels-Alder Reactions, Almary Chacon
Intersection of Curves and Bezout's Theorem, Bryan Chapman
Wartime Operational Control Transfer And Its Implications For The ROK-US Military Alliance, Sung-kwan Chon
The Impact Of Public School Music Classes On Lifelong Music Participation, Lisa Christenson
The Evolution of Heritage Tourism Development in Two Small, Central Mid-Western Towns, Jennifer Connell
Islamic Fundamentalism: a Threat Analysis, Christina Cooper
Development And Electrical Characterization Of An Ion Implanted Metal/Polymer Mix, Matthew Curry
Characteristics of Coach Talk, Lisa Davies
Algebraic Geometry and Its Application to Error-Correcting Codes, Joe Davis
An Investigation of Alcohol, Cigarette, and Drug Use, and Other Lifestyle Behaviors Among College Women, Melissa Davis
Transatlantic Relations: An Assessment Of The Post-Cold War Transformations, Alexander Demishkevich
Epistasis, Mutational Contingency, and the Divergence of Populations Under Uniform Selection, Michael Dickerson
The Study of Uniformity in Ion Beam Mixed Polymer/Metal Materials, Samuel Dillard
Science Museum Education: The Effects Of Assessments And Facility Educational Goals On Visitor Perceived-Learning, Lianne Drysdale
Comparison of CIDR and Estrumate as Estrus Synchronization Methods, Chad Duit
The Utmost Careful Way, Susan Dunn
The Effects Of Nonionic Surfactant Chain Length On The Tris(2,2'-Bipyridyl) Ruthenium(Ii)-Tripropylamine Electrochemiluminescence System, Bridgette Factor
An Examination of Leader Traits and Effective Leader Behavior, Will Franks
Spatial Distribution Of Phosphorus In Fluvial Sediments From The James River Basin, SW Missouri, Briain Fredrick
The school of George Herbert: The temple's devotional mode in seventeenth century religious poetry, LaDonna Joy Friesen
Prayers For the Wild At Heart: Personal Essays, Michael Lewis Frizell
Proliferation of Weapons of Mass Destruction and Ballistic Missiles: a Case Study of Iran, Stephen Geurts
Urban Change Detection of Springfield Missouri Using Remote Sensing Data, John Gibson
Heart Rate Period-Defined Allocations of Attention Within a Visual Discrimination Learning Task, Keith M. Gora
Analysis of the Wechsler Adult Intelligence Scale, Third Edition With a Learning Disabled Sample, Gregory Graham
Cortisol Reactivity, Morningness And Eveningness, Depression, Anxiety, And Time Of Day Effects Of Psychological Stressors In College Students, Jacquelyn Graven
The Changing Security Environment In The Middle East And The Implications For Israel's Defense, Theodore Harkema
The Threat Of Nuclear Terrorism From Non-State Actors, Bradley Harrington
The American Quagmire: Narco-Terrorism And Instability In Colombia, Brice Harris
Comparison Of Semen Extenders And Cryoprotectants In An Asian Elephant (Elephas Maximus), Heather Hedrick
Individual Differences in Cognitive Ability and Type of Information Recalled, Amber Henslee
Moving Beyond Theory To Practice: Workshopping 101: A Program For Your Classroom, Melanie Hoftyzer
Collection, Grier Huffman
Synthesis of 2,3,8,9,14,15-Hexamethyl-5,6,11,12,17,18-Hexadehydrotribenzo Annulene and the Reductive-Hydration of Ortho-Nitrophenylacetylenes, Laura Jeffries
Using Mitochondrial Cytochrome C Oxidase Subunit I Sequence To Resolve The Springsnail Species Complex: Pyrgulopsis Micrococcus, Shannon Jennings
Total Force Integration: The Role Of The National Guard And Reserve, Jeffery Johnson
An Aeromechanical Study of Bilabial Stop Consonants in the Hindi Language, Sanjeevani Joshi
Assertive Disarmament: the Other Arms Control, Rodney Kaylor
A Descriptive Study of Male and Female Scores on the Missouri Assessment Program Test, Sonia Keeling
Dealing With the Threat of Biological Weapons Proliferation From Russia, Beth Kennedy
The European Threat Assessment and the Role of British and French Nuclear Weapons in an Integrating Europe, Todd Koca
A Formative Evaluation of Environmental Education At Roaring River Fish Hatchery, Gregg Krumme
The Relationship Between The Cognitive Development Levels Of Seventh Grade Students And Their Missouri Assessment Program Science Achievement Levels, Linda Lacy
India's Nuclear Weapons: a Strategic Assessment, Christopher Linke
The Western Sahara Conflict And Political Instability In The Arab Maghreb, Salim Maataoui
Effects of Sleep Hygiene on Mood and Sleep Quality, Tracy Manners
Geomorphic Adjustments of Ozark Stream Channels to Urbanization, Southwest Missouri, Linda Martin
Influences On Biology Students' Acceptance Of Evolution, Julie Mayne
Dysphagia And Dementia: Examining The Interrelation, J.S.L McBratney
U. S. Foreign Policy In The Post-Cold War Era, Huiyim Mellenbruch
Differences In Reading Levels Of Kindergarten Students Who Have And Have Not Used The Accelerated Reader Program, Melissa Metz
Social Desirability And Self-Reported Embarrassing Behaviors: Computer-Assisted And Live Interviews Versus Daily Monitoring, Michael Metz
Under the River, Dale Miles
Overcoming Adversity: a Case Study of One Individual's Struggle to Pass the Ged, Joe Millsap
River City Stories: A Short Fiction Collection, Aaron Morgan
Expressing Loneliness: The Importance Of Form In Lorrie Moore's Early Experimental Fiction, Trisa Moss
Family Values: Anti-Familial Rhetoric And Counterculture In The Sayings Of Jesus: A Social-Structural Study, James A. Murphy
The Use of Ultrasonic Detectors in the Study of Bat Communities, Kevin Murray
The Effects Of Equine Spermatozoa/Oocyte Co-Culture On Spermatozoal Acrosome Reaction And Viability, Gavin O'Connor
A Descriptive Study of Franz Schubert's Partsongs For Mixed Voices, Nicole Offer
Blue-Green Algae and the Seasonal Succession of Daphnia, Kristen Pattinson
A Comparison Of Otolith Growth To Somatic Growth In Largemouth Bass, Micropterus Salmoides, Marvin Piercy
Changing From The Physician-Patient To The Physician-Consumer Relationship: Examining Consumer Involvement In Medical Interactions, Brian Quick
Effects Of Goal Orientation On The Content Of Free-Set Goals, Rebecca Reichard
Isolation And Characterization Of Soil Microorganisms Capable Of Utilizing Used Motor Oil For Growth, Robert Sallee
Perspectives of Integration in Central Asia, Zamira Satarkulova
Actively Engaging Students in Learning Physics Using the KWL Method, Cheryl Schaefer
Cultural Competence: Process Or Product?, Gaye Schaffitzel
Dentists' Attitudes As Barriers To Dental Care For Pediatric Medicaid Recipients, Terri Schmitt
Iran's Strategies: Ends, Ways, Means, Sarah Simpson
Interactive Guided Imagery: Applications In Speech-Language Pathology, Kimberly Singleton
Over-The-Counter Drug Use Among Adolescents, Rita Snavely
Evoked/Event-Related Potentials: In Particular The P300, Under Sleep Deprivation And Recovery, Calvin Staples
The Use of Landsat Data to Monitor Forest Destruction in Eastern Honduras, Nathan Stephenson
Comparing the effects of a carrier phrase for NU-6 words on normal hearing and hearing impaired subjects, Sarah R. Stillwell-Barber
A Study of Growth of Several Plant Species as Influenced By the Plant Growth Regulator Ethephon, Julie Straus
The Joint Contingency Force Advanced Warfighting Experiment: Transforming The U. S. Army Light Forces For The Information Age, Todd Sunday
Armored Fist of the Nation Or World's Policeman?: Operations Other Than War and the Role of the Army, Daniel Taylor
A Historical Study of the Juanita K. Hammons Hall For the Performing Arts: the Formative Years, Mark Templeton
Do Percussion Students March to the Beat of a Different Drummer?, Philip V. Thomas Jr.
The Ties That Bind: Exploring The Relationship Between Denominational Affiliation And SocioEconomic Status, Deborah Thompson
An Analysis of Carcass, Ultrasonographic, and Projected Measurements of Feedlot Animals to Determine the Benefits and Accuracy of Harvest Groups Vs. Visual Selection, Bennett Thoreson
Spatial Patterns And Floodplain Contributions Of Mining-Related Contaminants In Chat Creek Watershed, Southwest Missouri, Jimmy Trimble
The Influence Of Predation Risk On The Foraging And Territorial Behavior Of The Ozark Zigzag Salamander (Plethodon Angusticalvius), Todd R. Watson
Spatial Assessment of Nonpoint Phosphorus Sources Using Streambed Sediment Monitoring in the Kings River Basin, NW Arkansas, Jason W. White
China's Pacific Strategy For the Twenty-First Century, Eric Whittington
An Anthology: The Connectedness Of Life Happenings, Eleanor Widmer
Defending Europe, Exposing Europe: The Extended American Deterrent And Its Undoing, Timothy Williams
Theses from 2000
Black Snakes and Lone Pines: Personal Essays and Reflections on the Genre, Carla Anderson
Constraints of Language, Creative Communication, and Perceptions of Creativity, Joshua Atkinson
Development of the Visual Memory Subtests of the Computerized Memory Scale, Matthew Awad
Creating An Introductory-Level, Online Technical Report Writing Course For A Two-Year Community College, Latonia Bailey
Life History of the Spectaclecase, Cumberlandia Monodonta Say, 1829 (Bivalvia, Unionoidea, Margaritiferidae), Michael S. Baird
The Changing Face of Conventional Air Power, Raymundo Barbosa
Vision and Re-Vision of the Dreamchild: Artistic Representations of Alice's Adventures in Wonderland By Lewis Carroll, Sir John Tenniel, and Arthur Rackham, Angelia M. Blair
European Union Enlargement Towards The Central And Eastern European Countries With Special Emphasis On The Czech Republic: A Process Of Widening And Deepening, Daniela Bohuslav
An Investigation of the Surface Properties of Sic For the Growth of Gan Thin Films and Epilayers, Jasper S. Cabalu
The Growth and Characterization of GaN Thin Films on SiC Substrates, Ailing Cai
Kaddish: Allen Ginsberg's American Elegy, John M. Carey
Response of Three Species of Darters of the Genus Etheostoma to Chemical Alarm Signals From Conspecifics and Congeners, Amy M. Commens
Heterogeneous Photooxidation of Trichloroethene on Titanium Oxides Encapsulated in Zeolites L and Y, Gabriel Elmore Craig
Synthesis and Catalytic Decomposition of a Lipid Hydroperoxide, Ann Marie Doneski Craig
Developing United States Space Assets For National Defense, Katie I. Dowlen
Evaluation of Cave Programs: Impact on Tourists' Cave Knowledge and Attitudes, Fara Linn Dyke
I-25 @ Exit 128, Mike Eiler
A Framework For Developing a Single-Sourced Online Help System For Multiple Products, Andre Evans
The Effects of Grapevine Leafroll-Associated Virus-3 and Grapevine Fleck Virus Infection on St. Vincent and Vidal Blanc Grapevines, Marc A. Fortenberry
Spatial Activity, Growth, and Population Characteristics of Siren Intermedia in an Intensively Managed Wetland, Paul William Frese
Sun Protection Behaviors of College Students At Southwest Missouri State University, Stacy Goddard
Remembering Rose Macaulay: Exploring Dangerous Ages and the World My Wilderness, Amber Dawn Hainline
Ethical Dilemmas of Psychologists in Managed Care Settings: a Critical Incidents Study, Hayden Abney Haller
Patient Understanding of Medical Terminology, Mina Higgins
Comparison of Speech Audiometry Stimulus Lists on Hearing Impaired and Normal Hearing Subjects, Richard M. Hogan
Evaluation of Seven Septic Systems on Representative Soil Settings in Greene County, Missouri, Timothy W. Horton
Special Care Units: a Practical Guide to Establishing and Maintaining a Therapeutic Environment For Those Affected By Alzheimer's and Other Dementing Diseases, Bessie Ann Howard
Behind the Mask: Katherine Anne Porter's Reportage of the Female Experience, Jimmie D. Huffman
Family Violence as Predictive of Attitudes Toward Women in Boys, Rita Ann Johnson
Discrepancies in Parent and Child Assessment of Child's Posttraumatic Stress Symptoms Using the Ptsd Checklist, Craig A. Johnston
Variations in Adult Heart Rate During Visual Discrimination Learning Tasks: Effects of Habituation and Iq, Jeneffer C. Keet-Bell
Nuclear Weapons: Prospects For Deterrence and Proliferation in the Modern Era, Andrew D. Kennedy
Soldiers and Society: U.S. Civil-Military Relations in the Modern Era, Geoffrey Douglas Kiefer
A Quantitative Analysis of the Vegetation of Post Oak Savannas in Taney County, Missouri, Shanda Heather King
The Economic Feasibility Of Implementing Ecotourism Within A Rural Community, Cathy Klein
Nuclear Forces and the Geopolitical Objectives of the People's Republic of China, Toby Lauterbach
Eminent Domain, Kay Lawson
An Autoethnographic Study of Bisexuality in the Midwestern United States Including an Original Performance Script, Whose Closet?, Heather A. Lewis
Space Control: Securing America's Future in Space, Brian Maher
On Proofs of Sylow's Theorem, Lucille Marshall
The Relationship Between Couple Type and the Social Environment: a New Approach to Measuring Marital Satisfaction, Gina Lynne Miller
Differences in Science Achievements and Attitudes Between Male and Female Students From a Rural Missouri School District, Charlotte K. Mistler
Pollination Limitation to Reproductive Success in the Missouri Evening Primrose, Oenothera Macrocarpa (Onagraceae), Jennifer Moody-Weis
God In The Looking Glass: Theme, Structure, And Authorial Intent In C.S. Lewis's The Chronicles Of Narnia And Philip Pullman's His Dark Materials, David C. Morgan
Prime And Irreducible Elements In Zx , Hamiltonian Cycles In Concentric Circle Graphs, And Fibonacci Sequences In Zx, Christopher Mueller
The Technical Writing Skills of Josiah Flynt and Ida Tarbell, Diann Elizabeth Olvis Brown
A Descriptive Study of Health Care Needs of Homeless Youth, Vicky J. Owens
The Potential Allelopathic Effect of Several Grass Species on Native Missouri Prairie Plant Species, Heather N. Parker
Empire of Want, Amanda Platter
Van Der Pauw Hall Effect and Resistivity Characterization of Gan Thin Films, Hugh Porter
A Contextual Analysis of Female Education and Discursive Power in Margaret Cavendish's Dramas, the Female Academy and Youths Glory and Deaths Banquet, Rhonda R. Powers
Dendrochemical analysis of oak tree rings to yield a metal pollution history in Springfield, Missouri, Heather Rache
Predictors of Academic Performance of Transfer Students At Southwest Missouri State University, Andrea L. Rittman
Geographical And Historical Assessment Of Jordan Creek Restoration Site, Springfield, Missouri, Sara Scheibel
Where Light Falls, Holly S. Schindler
Varying Fortunes of Small Towns: Case Studies in Rich Hill, Sarcoxie, and Nixa, Missouri, Wally Schrock
Insurgency, Secession and Encroachment: Contemporary National Security in the Republic of the Philippines, Clifton W. Sherrill
The Sword and the Shield: Active and Passive Defense Against North Korean Nbc and Ballistic Missile Weapons, Stephen Smith
Quantization Points of Densities and Samples, Vincent S. Staggs
Where the Sky Never Ends: a Screenplay, John J. Steen
Cornucopia: Food as Signifier in Literature For the Young, Susan Louise Stewart
Separate Spheres Collide: The Economic Influence Of Slavery On Sarah Josepha Hale's Northwood (1827 And 1852), Marquita R. Walker
Voices From the Bottom: a Rhetorical Analysis of Critical Race Theory Narratives, Heather L. Walters
Lady Mary Wortley Montagu: the Trapped 'Other', Lisa Wellinghoff
The Responsibility of Technical Communicators to Disabled Computer Users: an Analysis of Technology, Processes, and Trends, David Edward Wesley
Changes In Heart Rate: An Index Of Levels Of Visual Processing And Discrimination Learning In Adults, Daniel Wilkinson
Possible Influences of Vowel Tongue Position on Vocal Fold Stiffness, Timothy S. Will
Producing Participation Theatre For Children By Youth in the Secondary School: a Production of Reginald F. Bain's Clowns' Play, Angela Desiree Wingo
An Application of Marcus Tullius Cicero's Rhetorical Canon to Augusto Boal's Theatre of the Oppressed: a Case Study Involving Southwest Missouri State University's Theatre Peer-Education Troupe, Barestage, Ew Winship
The Effects of Nonionic Surfactants on the Tris(2,2'-Bipyridl) Ruthenium(Ii)-Tripropylamine Electrochemiluminescence System, Michael Scott Workman
An Exploration Of The Semiotic Potential Of Choreography Within A Straight Play Utilized In A Production Of Jim Leonard, Jr's And They Dance Real Slow In Jackson, Lisa Renee Young
Enoyl-CoA Hydratases in Bombina Orientalis Liver, Zhensheng Zhang
Theses from 1999
Techniques of RNA Isolation and Characterization in Infectious Pancreatic Necrosis Virus-Infected Chinook Salmon Embryo Cells, Datis Alaee
An Interpretive Understanding of Newlyweds' Perceptions of Their Premarital Instruction Experience, Alicia Lynn Alexander
The Measurement of an Environmentally Important Surfactant System Using Electrochemiluminescence, Craig Joseph Alexander
A Study of the Health Beliefs and Barriers to Care For the Medicaid Population, Kathryn Herfkens Ampleman
Metabolic and Thyroidal Effects of Vinclozolin on Cotton Rats (Sigmodon Hispidus), John Henry Ashcraft
A Comparative Study of the Anterior Latissimus Dorsi Muscle Following Stretch in the Quail and Chicken, Peggy Dickson Baker
Defining the Environmental Justice Dilemma: a Case Study of Northern Manhattan, Tonya Gayle Blades
The Effects of Country-Line Dancing on Cardiorespiratory Endurance, Muscular Strength/Endurance, Flexibility, Agility, and Balance in the Elderly, Justine F. Boettger
Patriots Underground, Online: a Rhetorical Study of the Militia Movement's Use of the American Revolution, LeAnn M. Brazeal
The Strategic Pendulum: United States Nuclear Forces Strategy During the Cold War, Peter T. Breier
Effects of Congruence of Rater and Ratee Goals on Performance Appraisal, Jonna L. Brooks
In Situ Ksat Measurements of Five Fragipan Soils, James M. Burr
Zinc Mining Contamination and Sedimentation Rates of Historical Overbank Deposits, Honey Creek Watershed, Southwest Missouri, Jason L. Carlson
Development and Optimization of an Assay of Scp-2/Thiolase Activity in Rat Liver, and a Study of the Substrate Stereospecificity of Permfe-2, Demara W. Conry
An Analysis of Body Condition Scores, Ultrasonographic Fat Thickness, and the Interaction Between the Two on Conception Rates in Yearling Cross-Bred Heifers, Cary Crow
The Production of Nitric Oxide By Murine Peritoneal and Alveolar Macrophages in Response to Candida Albicans Yeast and Hyphae, Deirdre E. Daniels
The Caspian Sea Competition, Mehmet Hakki Demirer
Shifting Terrains: Upsetting the Balance Between Public Good and Private Interest in the Takings Debate, Margaret H. Dorsett
Developing A Multi-Purpose Trail System At Pomme De Terre Lake, Keith Anthony Dupont
In Harm's Way: The Continued Relevance of the U.S. Navy's Forward Presence Mission in the Post-Cold War World, Christopher B. Earls
Inside the Mind of a Rapist: the Creation of Raul in William Mastrosimone's Extremities, William Steven Fite
Foraging Ecology and Demography of Sternotherus Odoratus in a Southwestern Missouri Population, Dawn Ford
Virtual Students/Virtual Teachers: the Reality of Student Responsibility in Education, Keri Franklin-Matkowski
An Independent Palestinian Arab State: Military and Strategic Implications, Todd Anthony Fritz
Effect of Sweetening Treatments on White Wine Quality, Jessica Christine Goin
Black Holes and Bright Stars: the Current and Future State of U.S. Space Power, Jill Bevin Goolsby
Perspectives on Cryptography: an Analysis of U.S. Policy Over the Enigmatic Science and Its Impact on National Security, Ioannis Gountas
A Feminist Analysis of the Implications of Darwin's Theory of Sexual Selection on English Literature, Jennifer A. Graham
Agronomic Performance of Leafroll Virus-Infected French-American Hybrid Grapevines, Hideaki Hanami
The Simple Life and Other Essays, Simon J. Hand
Silencing of an Agrobacterium Vitis Oncogene in a Petunia Hybrida Model System, Linqui Han
Powers of Monomial Ideals, Rhonda S. Haynes
Understanding the Director's Role as Communicator Through the Direction of Sexual Perversity in Chicago, Misty Morgan Hicks
An Ethnographic Survey Focusing on Delivery of Audiologic Services to Students in Public Schools in the State of Missouri, Casey Hinson
Eating Patterns, Physique Anxiety, and Body Composition of Male High School Wrestlers Pre-Season and Competitive Season, JoAnn C. Hite
Women Entrepreneurs: Measures of Success as Compared to Men Entrepreneurs, Vicki L. Hogan
Diels-Alder Reactions of 5-[Methoxypoly(Oxyethylene)]-(3E)-1,3-Pentadiene, Timothy Edward Hopkins
Warfare in the Fifth Realm: the Tools and Techniques of Cyberwar, John E. Howard
Age, Growth, and Population Structure of Black Redhorse (Moxostoma Duquesnei) and Golden Redhorse (Moxostoma Erythrurum) in Southwest Missouri, David Thomas Howlett
The Electrical Properties And Microstructure Of An Ion Beam Mixed Metal-Polymer System, Runhui Huang
Aging Validation, Growth, and Comparison of Four Age Estimators of the River Redhorse (Moxostoma Carinatum), Christian Alexander Hutson
The Development of Romantic Relationships Through Computer-Mediated Communication: Synchronous Vs. Asynchronous Interaction, Pamela Dianne King
Population Characteristics of Urban White-Tailed Deer (Odocoileus Virginianus) in Southern Springfield, Missouri, Eric Robert Koch
On-Site Massage Therapy: Advantages For Anxiety Reduction At the Work Place, Anthony Kwee
GIS Analysis of Channel Changes Due to a Small Dam on the James River, Sw Missouri, Kenneth Joseph Legleiter
Factors Influencing Teachers' Use of an Outdoor Classroom, Jon L. Lucadamo
Assassination: An Assessment, Fred W. Mankins II
The Development of a Multimedia Version of the Computerized Ptsd Scale, Shawn Marie Mayo
Russia's Nuclear Doctrine For the Post-Cold War Era, David Frederick McCallum
A Comparison of Reading Achievement Between Computer-Assisted Instruction and Traditional Instruction, Mami Osaki McCraw
Misplaced Justice: the Hadamar War Crimes Trial of Irmgard Huber, Rhonda McHale-Moore
Mule Deer Habitat Modeling With the Use of Existing Government Data, Nathan E. McLean
Identification of Severe Mental Illness: Analysis and Variation of Intake Procedures At the Greene County Jail, Alix Meredith McLearen
Genetic Variation of the Grotto Salamander, Typhlotriton Spelaeus in Missouri, Timothy James Miller
The Vascular Flora of Camp Crowder: an Army National Guard Military Installation in Newton County, Missouri, Karola Erika Mlekush
Establishing A Theatrical Arts Program For Children On A United States Army Post, Rebecca Diane Montgomery
Relationship Building and Relational Control in the Academic Advising Session, Taleyna Morris
Relationships Among Predictors of Collegiate Performance, Introduction to College Life Courses, and Measures of Academic Success, David Wayne Murphy
Bones From the Mind Dog, C. Patrick Neagle
A Creative Project in Costume Design: a Midsummer Night's Dream, Sabrina Notarfrancisco
Examining Relational Communication: Exploring the Minister/Sick Person Relationship, Nancy Pace-Miller
The stereochemistry and enzymology of the B-oxidative biosynthesis of bile acids in rat liver peroxisomes, and synthesis of B-hydroxy-E-N-trimethyllysine, an intermediate in carnitine biosynthesis, Christopher M. Philips
Status of the Eastern Hellbender (Cryptobranchus Alleganiensis Alleganiensis) in Missouri: a Comparison of Past and Present Populations, Ethan Prosen
Suggested Musical Scenes Appropriate For High School Theatre Festivals and Contests, Sherie Lynn Ragan
Heavy Metal Concentrations in Stream Sediments Adjacent to the Greenfield Sanitary Landfill, Dade County, Missouri, Kimberly D. Rey
The Strategic Value of India and Pakistan to the United States, James L. Richardson
Genetic and Life History Characteristics of Venustaconcha Ellipsiformis and Venustaconcha Pleasii (Bivalvia, Unionidae) in the Ozark Plateaus Region, Frank A. Riusech
A Customer-Centered, Strategic Marketing Plan and Advertising Campaign For Audiologists in the Plains States, Jacqueline L. Rogers
Predictors of Preferences For Performance of Emotional Work, Ann T. Rohrer
Habitat Choice and Spatial Ecology of Nerodia Sipedon, the Northern Water Snake, Timothy C. Roth
Age, Growth, Reproduction and Population Structure of the Striped Shiner (Luxilus Chrysocephalus) and Duskystripe Shiner (Luxilus Pilsbryi) in the James River, Missouri, Bryan Raydon Simmons
Collaboration and Communication in the College Composition Classroom, Heidi Ann Skurat
Divine Order, Divine Myth: The Necessity Of Gender Paradigms In The Study Of Protestant Fundamentalist Thought, Leslie Elizabeth Smith
Comparative Toepad Morphology in Chorus Frogs (Genus Pseudacris): Arboreal, Terrestrial, and Ground Dwelling Species, Lisa Marie Solberg
Anti-Ballistic Missile Defense: an Overview of Major Programs and Issues of the Abm Debate Over the Past Forty-Five Years, Jeritt D. Soukup
Use of Ion Implantation in the Construction of an Uncooled Microbolometer, Robert W. Speer
Rads, Bugs, and Gas: the Threat of NBC Terrorism, Rodney L. Stark
Religious Problem-Solving and Explanatory Style: Relationships Between Religious Coping and Pessimism, Martaun Stockstill
Increased Apoptosis in the Host By Guanidine Hydrochloride Treatment of Infectious Pancreatic Necrosis Virus, Dan Sturdevant
Reproduction, Body Condition and Dietary Variation of the Lesser Siren (Siren Intermedia), Aaron Michael Sullivan
The Problem Of Human Rhetoric In C.S. Lewis' Space Trilogy, Rod C. Taylor
Personality Types of Female Technical Communicators: Is There a Recurring Type and Does Type Affect Job Environment, Success, and Satisfaction?, Connie Connie Thompson
A Directorial Process For a Production of Harold Pinter's the Homecoming, Daniel Matthews Tipton
The Making of American Religious Experience: a Socio-Political Critique of 'Experience' in American Religious History, Matthew S. Waggoner
Chlorinated Pesticide Levels in Knox County, Nebraska Farm Pond Fish, Larena A. Wagner
Ion Implantation Synthesis of Silicon Carbide, Yubao Wang
Orality and Literacy in High School Beginning Composition, Steven A. Ward
Resource Planning For Geographic Information System Implementation in the Utility Industry, Vivian Ann Wasson
Status of the Ozark Hellbender (Cryptobranchus Alleganiensis Bishopi): a Long-Term Assessment, Benjamin Arik Wheeler
Subspecific and Geographic Variation in Life-History Characteristics in Two Subspecies of Painted Turtle, Chrysemys Picta Bellii and Chrysemys Picta Dorsalis, Dana Jill Whitham
Reproduction and Movement Patterns of the Common Snapping Turtle (Chelydra Serpentina) Inhabiting a Hypothermic Reservoir in Southwest Missouri, Timothy B. Wilson
Terrorism and Democracy, Herbert Frederick Wolverson
Theses from 1998
The Effects Of Free-Set Goals On Wrestling Performance And Improvement, Timothy R. Baltes
Cloning, Characterization, and Functional Study of Laminin a Chain in Hydra, Brooke D. Bigler
The Effect of a Teaching Intervention on Cardiac Risk Factor Knowledge Among Elementary School Children, Alida M. Bloom
Expression of the Ta-Iaam Gene of Agrobacterium Vitis in Petunia Hybrida, Lilly Boppuri
The Distribution, Status, and Ecology of the Eastern Woodrat (Neotoma Floridana) in Missouri, Eric R. Britzke
Selected Applications of the Nash-Williams Lemma, Matthew Arthur Brom
Cultural Resources in the United States: What Messages Are We Sending, Rachelle D. Brown
Reflections of Teenage Mothers Who Chose Unprotected Sex At the Time of Conception, Vicki Ellison Burns
Competition Between Native and Exotic Daphnia, Jennifer Lynne Cacka
Predicting Soil Erosion on Off-Road Vehicle Trails in Southwest Missouri, Melanie Carden-Jessen
What's Relevant For Children With Language-Learning Disorders?, Shannon L. Carter
Recollections of Miss Virginia: a Memorial Scrapbook of Dr. Virginia Craig (1878-1976), Ginger Aleen Casebeer
Study of 4(E)-Trans-6, 7-Epoxy-2, 2-Dimethyl-4-Decen-3-One, Lance Christopher Christie
Mis/Reading the Hero: a Case For Aaron in Shakespeare's Titus Andronicus, Bill Clem
Ion Beam Mixing of Metal/Fluoropolymer Interfaces, Darcie LeAnn Dennis
Gender and Leadership: Behavioral Differences Exhibited While Leading a Production Simulation, Cheryl L. Dyer
Effects of the Exotic Cladoceran Daphnia Lumholtzi (Sars) on the Growth Rate and Prey Selection of Bluegill Sunfish (Lepomis Macrochirus Rafinesque), Earl Matt Eisenbacher
Processing Ion Beam Mixed Nickel/Polyimide Thin Films, Lisa K. Elder
The Revolution in Military Affairs and Its Implication For Force Structure, Brian W. Ellis
Assigning Myself: an Action Research Investigation Into the Making of Writing Assignments, Melissa Gail Everett
A Floristic Study of Ha Ha Tonka State Park, Camden County, Missouri, Barbara Jane Farnsworth
Antonin Artaud: What Does 'Theatre of Cruelty' Look Like?, David Robert Fields
The Effect of Partner Augmented Input on Peer Attitudes Toward a Child Using Augmentative Or Alternative Communication, Teresa Fingland
Validation of the Emotional Work Requirements Scale, Joseph D. Frietze
The Strategic Bomber in the Nuclear Age, Kenyon Jay Gerbrandt
"Speaking To The Eye": Phrenology And The Writings Of Lydia Maria Child And Catherine [I.E. Catharine] Maria Sedgwick, Shelley Rene Hamilton
Hypoxia and Ventilation of the Marsupium in the Amphipod, Gammarus Pseudolimnaeus Bousfield, Darby May Hansen
Traumatic Brain Injury and the Family: the Influence of Family Communication Style, Perception of Uncertainty and Social Support on Effective Coping Abilities, Barbara Rae Hanson
Variable Tnf-α Production By Murine Macrophages to a Cell Wall Extract of Candida Albicans, Erica L. Harris
Mexican Immigrants to Hutchinson, Kansas, 1905-1940: How a Temporary Haven Became Home, Kathie Hinnen
The Armpit Sage V. the Golden Barbarian: Zhen Luan's Response to the Taoist Conversion Narrative, Paul Hood
Incorporating the Show-Me Standards in the Communications Arts Classroom Using Writing Portfolios, Kim Chism Jasper
Profile of Risk Factors in the Development of Urinary Incontinence in Females, Sharon Kay Johanns
Visibility in Hercules Glades Wilderness, Taney County, Missouri: a Study of Baseline Conditions, Jennifer S. Johnson-Peterson
Ultrasonic Modification of Condensation Processes, Eran Jason Jones
Vietnam Voices: a Comparative Analysis of Vietnam Veteran Narratives, Daniel R. Kneeshaw
Application of the Tor Functor on Commutative R-Modules, Grant Lathrom
Photoreflectance and Its Application to Semiconductor Characterization, Jianrong Lin
An Examination of Soviet and Russian Military Space Systems, Ian Arthur Maddock
A Role For Parasites in the Behavior of the Ozark Zigzag Salamander (Plethodon Angusticlavius), Daria Sonya Maksimowich
NATO's Post-Cold War Internal Adaptations, Leah-Rachel McAnally
An Exploratory Study of Music Industry Life Cycles: Selected Country Artists, Deborah Elane McDonald
Evaluating Satellite Image Classification For Bottomland Surveys in Ozark National Scenic Riverways, Mitchell Miner
Plotting the Processes of Writing and Directing an Original Music Theatre Production For Ecumenical Theatre Called, the Congregation, Glenda Esther Mohr
The Effect of Adenosine on the Production of Inflammatory Mediators By Macrophages in Response to Candida Albicans, Nina A. Petrushova
Optical Behavior of Ion Implanted Polymers, Jason A. Plumhoff
Do I Have Any Choice?: Prostitution in Thailand, Kulavadee Prungvanichsiri
Missouri Stream Team Program: Environmental Knowledge and Attitudes, Brian H. Roddiger
The Campfire's Glow, Shelby Lynn Rosiak
The Impact of Information Technology on the Retail Pharmacy Industry, Gerald D. Russell
Laughing and Learning Through David Quammen's Natural Acts, Laura Lee Sapp
Ruby's Eyes, a Novel Excerpt, Sandra Schaeffer
Overexpression of the Hmp Gene in Esherichia Coli and Its Effect on Growth Rate, Jon-David S. Sears
The Live Action Role-Playing Game the Masquerade as an Organizational Culture: an Ethnographic Study of the Game's Organizational Symbolism, Margarita V. Sevcik
Botanical Survey of Seven Sites Along the Jack's Fork River, Ozark National Scenic Riverways, Michael Kevin Skinner
Bald Eagle Foraging Habitats Along the James River in Missouri: Protection From Human Developments, Susan Carol Smith
The Effect of Turbidity on the Distribution and Life History of River Zooplankton, Lori Anne Soeken
An Investigation of International Students' Self-Esteem and Public Self-Consciousness on Classroom Communication Apprehension, Akemi Takano
Instrumentation For the Study of Tantalum Diffusion Barriers Between Silicon Substrates and Copper Films, Eric Loyd Tavenner
The Future Military Applications and International Security Implications of Biotechnology and Nanotechnology, Franklin David Van Ardoy
Understanding the Role of Personality Type Theory in the High School Composition Class, Tamera S. Vickers
Ballistic Missile and Insurgency Threats to Israel: Effects on Security Posture and Implications For Nuclear Weapons, Raymond Alan VonHarten
Determining the Adequacy of Bufferyards in Springfield, Missouri, Wade R. Wagoner
Writing Strategy Instruction For Students With Learning Disabilities: Effects on Writing Performance and Fluency, Dwight D. Walker
The Recent Evolution of American Naval Power, Gregory Todd Whisler
Transgenic Plants, Current State, and Influence on the Environment, Xian Xie
Japan's Defense and Foreign Policy Strategy in the Post Cold War World, Hitoshi Yamashiro
An Investigation Into the Influence of Word Recognition Skills, Decoding Abilities and Orthographic Rule Knowledge on Spelling Proficiency in Third, Fourth, and Fifth Graders, Lisa Anne Zartman
Theses from 1997
Effects of Otitis Media on Word Recognition of 7 to 9 Year-Olds, Theresa J. Adams
Feedback Acceptance: a New Conceptualization and Consideration of Individual Difference Effects, Lonna J. Anderson
Variation of the Administration of the WISC-III Block Design Subtest, Chris A. Baldwin
The Troubles: Northern Ireland's Quest For Peace, John C. Bellais
Wilson's Creek, Greene and Christian Counties, Missouri: Water Quality Macroinvertebrate Indices, and Planning Implications Using Gis, Based on Watershed Landuse and Water Contamination Hazards, Jill Alice Black
Similarity and Satisfaction in Newlywed Relationships, Joanna D. Bumpus
Effects of Habitual and Contingency Experience on the Visual Discrimination Learning and Decision Time of 4-Month-Old Infants, Stacey A. Carter-Sand
Developing a Directorial Vision For a Production of Jim Leonard, Jr.'s, the Diviners, Timothy Scott Casto
Faculty Talk: Metaphors and Communication Patterns of Faculty Developing Interdisciplinary General Education Courses, Deborah Craig
Oil, Geopolitics, and Economic Growth in Azerbaijan, Cynthia Marie Croissant
Sign by Design: The Semiotics of Lighting Design as Illustrated Through the Lighting of Tent Theatre, 1996, Cristopher C. Dopher
Induction of Apoptosis and Necrosis By Infectious Pancreatic Necrosis Virus in Chinook Salmon Embryo Cells, Timothy M. Doyle
Iran's Ground Forces: Significance and Implications, Shawn Eric Fast
Personal Essays and Short Stories: With an Introduction Exploring the Difference Between the Two Genres, Price T. Flanagan
A Postmodern Reading of the Liggett & Myers Settlement: Finding the Unique Past the Modern Corporate Identity Model, Curt Gilstrap
You Can Go Home, But Only to Visit: Nostalgia and the Personal Essay, Jack Andrew Gilstrap
Racial Prejudice As A Function Of Religious Orientation Among College Students, Maura L. Gomez
A Model Study of Prime Farmland Protection For Platte County, Missouri, Frank J. Grass
Estimation of Time of Death (TOD) of White-Tailed Deer: a Comparison of Three Indicators, Bradley Michael Hadley
Utilizing Diatoms (Bacilliariophyceae) For the Assemblage of Diversity Indices, Trophic Status, and Soprobity Status in the Uppermost Region of Lake Taneycomo, Erich Geister Harris
A Perceptual, Acoustic-Phonetic, and Linguistic Analysis of Cluttering, Kimberly Helm
The Ontogeny of Thermoregulatory Abilities in Neonatal Cotton Rats and Montane Voles, Ginny Y. Hew
U.S. Nuclear Weapons Policy: a Post-Soviet Reappraisal, Mark S. Hewitt
An Investigation of the Relationship Between Sex of Student, Political Orientation of Instructor, and Stimulus Medium on Student Ratings of Teaching Effectiveness, Laura Ellen Jacobs
Possible Effects of Voice Fundamental Frequency, Gender and Tongue Position on Phonation Threshold Pressure, Smita S. Joshi
Withering Triad: an Examination of the Modernization Programs For the Strategic Nuclear Forces of the United States, Sean Nicholas Kalic
Crossing the Chasm: a Qualitative Analysis of Cross-Sex Friendship, Carla S. Kissee
The Nuclear and Ballistic Missile Programs of India, Steven D. Klos
Biomonitoring an Impacted Stream Using Benthic Macroinvertebrates and Bioassays, Jocelyn F. Korsch
Establishing Technical Writers As Communication Advisors: An Evaluation Of Internal Communications Using Audience Analysis For Cox Health Systems Of Springfield, Missouri, Lynn Michele Lansdown
The Shareholder Wealth Effects of Real Estate Investment Trusts: Mergers and Acquisitions, Jingyu Li
The National Organization For Women: Building Community in the Face of Diversity, Bethany Ann Maben
Song of Norma: a Case Study Script Creation and Revision Within an Academic Setting, Steven Gary Martin
United States Military Preparedness, Kevin C. McGowan
Promoting University Programs With Diskette-Based Interactive Media Developed Using Hypertext Markup Language: an Effectiveness Study, Shannon D. McMurtrey
Effects of Hypoxia on Embryonic Development and Hatching in Two Ambystoma and Two Rana Species, Nathan E. Mills
Fears and Reflections: Discovering Yourself Through the Personal Essay, Elizabeth Ann Mitchell
Exploring the Directing Process in the Secondary School: a Production of Anne of Green Gables, Melissa Faye Morgan
Ballistic Missile Defense in the Post-Cold War Era, Matthew James Mowthorpe
The Nature of Word Finding Abilities Following Traumatic Brain Injury, April D. Murphy
Subversive Threat: the Danger of Foreign Propaganda and Disinformation to Western Security, Adam L. Nimrod
An Analysis of Groundwater Movement Along the Highway 60 Corridor, Greene and Christian Counties, Gregory S. Perkins
Overall Satisfaction With Dental Information Systems: an Investigation of Perceived Importance and User Satisfaction With Individual Functions, Lori J. Perry
Is There Really a Fine Line Between Sexual Harassment and Flirtation?: an Exploratory Study, Jill M. Ratermann
Seeing People: Policies And Perceptions That Impact Health Care Equal Communication In Springfield, Missouri, Chris Raymond
The Korean Peninsula: Perspectives on War and Proliferation, Jason William Roback
Reproductive Biology of the Flat Floater Mussel, Anodonta Suborbiculata, Say, 1831 (Mollusca: Unionidae), Andrew David Roberts
The Ability of Americans to Determine Accent Or Language Spoken Solely on Nonverbal Aspects of Expression, Gregory C. Robinson
Determination of an Estrous Cycle in Female Giraffes (Giraffa Camelopardalis) By Radioimmunoassay of Fecal Hormones, Karla Ann Rues
Rituals of Power in Southern Africa: an Investigation of the Healing Dance of the !Kung in the Context of African Rituals of Power, Jeffrey Clark Ruff
The Relationships Among Disability Type, Religious Orientation, Awareness and Accommodation Type and Perceived Reasonableness of Accommodation, Wesley A. Scroggins
Carnisaurs and Capital: Assertion and Preservation of Hegemony in the Novels of Michael Crichton, William Christopher Sewell
Clinicians' Perceptions of the Effectiveness of Group Therapy For Aphasia, Charity Faith Shelton
Japan's Security Interests, Policy, and Implementation, Isoko Sunakawa
Uncertainty Reduction in Initial Interaction of Collectivist and Individualist Students, Janet S. Swann
The Bioterrorist Threat to the United States and Israel, Kathleen Ann Teitel
The Serpent of Friendship, James Louis Waigand
Analysis of Hopanoids From Three Psychrophilic Marine Bacterial Strains, Brian Weber
Tumor Necrosis Factor-α Production By Murine Peritoneal Macrophages in Response to Candida Albicans Yeasts, Germ Tubes, and Mycelia, Laura J. Willis
The Ephemeroptera Larvae of Guatemala, Bryan R. Yates
Reactivity of the vinylogous epoxyketone moiety with stabilized B-dicarbonyl enolate anions, Jie Zhang
Theses from 1996
A Descriptive Study of the Similitude That Exists Between Shyness, Generalized Social Phobia, and Avoidant Personality Disorder, Beverly Diane Austin
Defining Subject Matter Expertise in Job Analysis, Edward T. Babor
The Effect of Storage on Activity of Murine Tnf-α: a Comparison of Inbred and Outbred Strains, Jeffrey T. Bookout
The Comical History of Don Quixote, Part 1: a Critical Edition, Nancy Mohrlock Bunker
The Nesting Biology & Parental Behavior of the Prothonotary Warbler, Protonotaria Citrea, in Southwestern Missouri, Jeffrey N. Cantrell
The Effect of Diary-Keeping on Performance Appraisal Rating Levels, Amy Cisneros
Determining Proportions of Game Animals Using Remote Censusing Camera Systems on Hunted and Non-Hunted Areas, Matthew D. Curry
Reproduction and Diet of Kinosternon Odoratum Inhabiting a Cold Water Reservoir in Southwest Missouri, Stacey D. Davis
Allozyme Diversity and Hybridization in Castanea Pumila (Section Balanocastanon, Fagaceae), Michael David DeBacker
Indoor Concentration Simulation of Radon Isotopes and Their Decay Products, Paul Douglas Dial
Our Father Who Art in Heaven: an Exploration of Prayer Using Grounded Theory, Kelly L. Dobbs
The Interaction and Impact on Revision of Peer and Teacher Feedback in an Esl Classroom, Mark Richard Frank
A History of the Shepherd of the Hills Dramatizations: the Branson Productions, Michael Lewis Frizell
Brutus' Ignoble Mind: a Cognitive Approach to the Tragedy of Julius Caesar, David A. Gann
Tourism Development in Small Midwestern Towns: a Case Study of Eight Communities in Kansas, Oklahoma, and Missouri, Ron Gariglietti
Opercular Flaps as Sexual Ornaments For Male Longear Sunfish (Lepomis Megalotis), Kaye Goddard
Conservation Knowledge and Attitudes of Missouri Sixth Grade Students: the Missouri Conservation Survey, 1995-1996, Ginger I. Gray
The Conduct of Diplomacy in the 1990S: the War in Bosnia-Hercegovina, Laura J. Gross
Soviet Naval Doctrine: Continuity and Change, Patrick Harding
The Status of the Puma (Puma Concolor) in Missouri, Based on Sightings, Stephen E. Hardin
The Future of the U.S. Nuclear Attack Submarine and the Preservation of the Submarine Industrial Base, Stephen Michael Hellyar
The Relationship Between Perceptions of Sexual Harassment and Feminist Identity Development, Aletha M. Hilton
The Security Role of ASEAN in the Asia-Pacific Region, Charlie Ho
Hakuna Matata! Do Gender Roles Really Matter?: a Feminist Rhetorical Analysis of Walt Disney Cartoons, Jan M. Hovden
The Effects of Ultraviolet-B Radiation on Aquatic Invertebrates, Robin D. Hurtubise
The United States-Japan Security Alliance: Current Status and Future Prospects, Jason John Ingebrightsen
Socioeconomic Status, Family Intactness and Perfectionism in a College Student Sample At-Risk For Developing Eating Disorders, Kim L. Ingram
The Goddess and Guinevere, Paula Jarrett
Effects of Scriptedness on Children's Generation of Expository Narratives, Patricia L. Jones
Organochlorine Pesticide Residue in Fish Fillets From Lake Springfield, Missouri, David Carl Keeton
The Aging of Two Madtom Catfish Species From a Southwest Missouri Stream, Lisa Kay Kiner
A Descriptive Study of Mental Health Professionals' Attitudes Toward Treatment of Eating Disorders, Tracy A. Kopetzki
Reactivity of the Vinylogous Epoxyketone Moiety, Robert Scott Martin
Land Condition Trend Analysis Plot Inventory Field Methods: a Natural Resource Inventory and Forest Community Analysis Camp Clark, Nevada, Missouri, Susan Joan Mattheis
An Evaluation of Knowledge Gained By Eighth Grade Students Using Project Wet Activities, Debra Marie Mayers
An Examination of Experimentally-Manipulated Enacted Support Upon Cognitive Performance and Cognitive Interference, Robert McCool
Superior-Subordinate Relationships: Communication Style, Leader-Member Exchange Status, and Communication Satisfaction, Catherine Anne Novacek
The Philosophy Of Aesthetic Bliss: A Marxist Reading Of Nabakov's Lolita, Dustin Coppock Pascoe
Beyond the Influences of Television: the New World of Home Video Games, Tamyra A. Plank
Attitudes of Developers and the General Public on Land Development and the Environment in Southwest Missouri: a Comparison Study, Paul J. Rakowski
Mixed-Value/Income Housing: a Study of Attitude-Acceptance Or Rejection, Springfield, Missouri, Deborah J. Richardson
The Communication of Conversion and the Christian Patriot Movement: Proselytization Within the Far Right, Terry Robertson
The Central Stoneroller, Campostoma Anomalum, as an Indicator of Heavy Metal Contamination Using Otolith Age Determination and Growth Analysis, Robert G. Schulz
Designing Intervention Strategies For Spelling Deficits: a Preliminary Assessment, Patricia Thompson Scott
Determination of the Factors Which Influence Parents to Send Their Children to Catholic Secondary Schools, D. Katherine Seastead
Heavy Metal Content in Stream Sediments Adjacent to the Warren County, Missouri Landfill Complex, Mark Thomas Seastead
Breeding System, Heterozygosity, and Seed Germination in a Population of Missouri Bladder-Pod, Lesquerella Filiformis Rollins, Michiko Brenda Smart
Depression, Self-Esteem and Perceived Peer Acceptance Reported By Children Enrolled in a Gifted Program, Allison Dru Smenner
Isolation and Characterization of Chitinases From Dasypus Novemcinctus, the Nine-Banded Armadillo, Stephanie Ann Smith
Thyroid Hormones and the Onset of Hibernation in the 13-Lined Ground Squirrel, Spermophilus Tridecemlineatus, Andy M. Stribling
Turnkey, Bruce Daiquiri Temen
Uranium Leached From Pre-1970's Ceramic Dinnerware, Sandra Lynnette Turpen
Soviet/Russian Strategic Defenses: the Pursuit of Dominance, Philip Richard Waina
Maturation and Reproduction of the White Sucker (Catostomus Commersoni) in Lake Taneycomo, Missouri, Carl Kent Wakefield
Observance of Parental Violence and Its Association With Responses of College Students to an Analog Dating Task, Nora Kay Wildhaber
Stuttering as a Handicap: an Attitude Survey, Robey A. Wilkie
The Role of Alarm Pheromones in Predation Avoidance By Adult Central Newts, Notophthalmus Viridescens, David R. Woody
The stereochemistry and enzymology of the β-oxidative biosynthesis of bile acids in rat liver peroxisomes, Rangfang Xu
Action of Allelochemicals on Algal Growth and Photosystem Ii Efficiency, Zhengfang Yang
Theses from 1995
Compliance-Gaining in Multicultural Groups: an Exploratory Study, Shannah R. Alloway
Communication Processes of Dual-Career Couples in the Transition to Parenthood, Melinda E. Arnold
Home Alone: Home-Based Business People and Their Communication Needs, Jeanne A. Austin
An Examination of Post-Cold War American and Russian Space Launch Systems, Stacy Darren Blevins
A Comparative Study of the Frequency of Nonclinical Panic Attacks as Experienced By Students in the United States and Their English Counterparts, Wendy Anne Broadbent
Early-Life History of the White Sucker (Catostomus Commersoni) in Lake Taneycomo, Missouri, John W. Calfee
Effects of Pretraining on the Visual Discrimination Learning Performance of 3-Month-Old Infants, Kelly Ann Carter
Historic Preservation as an Economic Planning Tool: the Case Study of Mount Vernon, Missouri, Harry Jason Combs
The Effect of Diet and Vitamin Manipulation on Communication in Autism: a Case Study, Susan Bonita Conn
Changing the Paradigm: a Theory of Human Development Based on the Emergence of Nonduality, David A. Cook
Talk Show Viewing Motives: an Exploratory Perspective, Stacy L. Cress
Flashpoint: the Armenia-Azerbaijan Conflict and Its Implications For Regional States, Michael P. Croissant
The Trident Program and Strategic Policy, Randall David Crompton
A Survey of Galois Theory, Christina L. Daniel
The United States and the State of Israel: a Critical Examination of U.S.-Israel Relations Since 1981, Charles A. Dittmer
The Performance of Children With and Without Language Disorders on Perceptual, Inductive Reasoning, and Deductive Reasoning Cognitive Tasks, Julia D. Flattre
Habitat Analysis of the Ozark Hellbender, Cryptobranchus Alleganiensis Bishopi, in Missouri, Timothy Matthew Fobes
Current Sensory Stimulation Practices for Individuals in Coma or Vegetative State, Emlyn Ann Gardner
The Whole Blown Universe, Kenneth Michael Gillam
Employee Downsizing: Analysis and Effects, Charles H. Good
Water Quality and Urbanization: a Multitemporal Study of the Pierson Creek Drainage Basin, Greene County, Missouri, Judith Laing Grable
Employing the English Major, Mitzi Lynn Harris
A Comparative Analysis of Two Community Housing Development Organizations in St. Louis, Missouri, Frederick J. Hessel
Air Flow and Volume During Repeated Syllable and Sentence Productions, Kristina Louise Heth
Hypoxia-Limited Survival, Respiration, and Mate-Guarding Behavior in the Amphipod Gammarus Pseudolimnaeus Bousfield, William Wyatt Hoback
An Example of Regional Intergovernmental Solid Waste Planning, Thomas R. Hosmer
The Human-Canine Bond: Differential Effects of Pet Presence on Family Communication, Jennifer Sak Jackson
Creating War, Inventing Peace: the History Behind Oslo, Its Implications, and the Arab-Israel Conflict, Lewis M. Johnson
Noise and Mode of Presentation Effects on the Memory Performance of Individuals With Closed Head Injury, Luella Tanis Jonk
Federal Bureau of Prison Wardens' Correctional Orientation to Rehabilitation, Mary Lynn Kinkade
A Descriptive Study of the Attitudes and Treatment Practices of Licensed Professional Counselors When Addressing Bulimia, Stephanie Lyn Kollmeyer
Physiological Characterization of Four Psychrophilic Marine Bacterial Strains, Rebecca Koziel
Good Sentences And Well Pronounc'd: Female Rhetoric In The Merchant Of Venice And The Proclamation Of 1579., Rebecca Ann Lape
Archetypes, Rhetoric, and the American Reader: Explaining the Success of Susanna Rowson's Charlotte Temple, Sally Ann Lemons
North Korea: Resolving the Threat, Brian D. Lippa
Habitat Selection By Size Classes of Largemouth Bass, James M. Long
Speech Aerodynamics of American English and Japanese Speakers, Holly Kathryn Lyon
Training Analogical Reasoning Skills in Children With Language Disorders, Christine D. Perrey
The Stories Ministers Tell: an Analysis of Stories Communicated in the Assemblies of God Organization, Scott Lee Ping
Nuclear Proliferation: Assessment of the Nuclear Capabilities to the Year 2000 Among Selected Nth Countries--India, Pakistan, Iran and North Korea, Neil H. Raskin
A Comparative Study of the Effects of the Difference in Self-Esteem of the Middle School Students After Conflict Management Instruction, Janice E. Reynolds
Essays in the History of the Masque: Essence and Echoes, Jane Ellen Robison