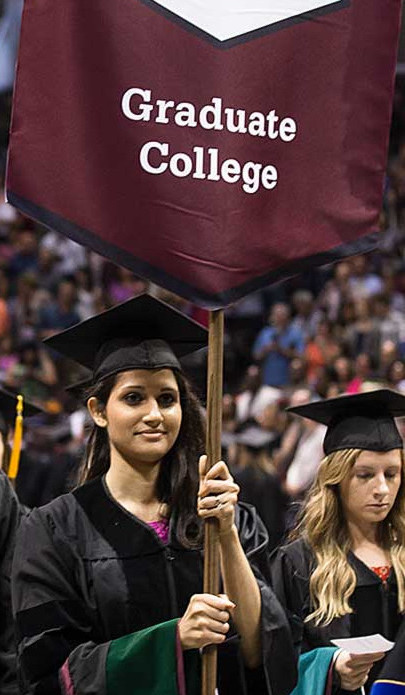 The first MSU graduate thesis was submitted in 1968. Since then over 3,300 theses have been submitted as part of graduate work at MSU.
Since the fall of 2008 graduate students have been required to submit their thesis in electronic form. Online access to most theses from 2008 to the summer of 2015 is available only on campus. Print copies of all theses are available in Meyer Library and in most cases through inter-library loan.
Did you submit a thesis as part of your graduate studies at MSU before 2015? If you would like to see the text of your thesis on this site please contact BearWorks@library.missouristate.edu
Theses from 2020
Toward Development of a Paper-Based Microanalytical Device for Heavy Metal Ion Detection by Enzyme Inhibition, Adjoa Otubea Adams
The Effects of an Applied Phyllosphere-Microbiome on Gas Exchange and Growth of Soybean Infected with Pseudomonas Syringae: Harnessing the Power of the Microbiome, Charles Agbavor
Guided Imagery and Deep Breathing: Minimizing Anxiety Experienced by Pediatric Cancer Patients, Bethany Grace Aney
Investigation of MnxNi1-xO Thin Films Using Pulsed Laser Deposition, Md Ashif Anwar
Performance of PLD Grown ZnO Thin Film as a Thin Film Transistor, Shahidul Asif
Improving Biodiesel Through Pyrolysis: Direct Dynamics Investigations into Thermal Decomposition of Methyl Linoleate, Michael Bakker
A Pilot Investigation of the Relationship Between Derived Relational Responding and Challenging Behavior Function, Kaitlin N. Beason
Cell Phone Use and Class Participation: An Interdependent Group Contingency, Heather R. Becker
The Unlimited Absorbs the Limits: Analyzing the Religious and Mystical Aspects of Virginia Woolf's Work Through the Lens of William James, Zachary J. Beck
Geochemistry of the Lazufre Volcanic Complex: Determining the Geometries and Processes of the Magmatic Sources in the Central Andean Volcanic Zone, Brooke Erin Benz
Without Personhood: The Missing Point of Slaves in Missouri's Emancipation-by-Residency Freedom Suit Jurisprudence, 1824-1837, Jacob Alfred Brandler
Field Measurements of Bed-Load Transport Distances Using Painted Sediment Tracers in an Urban Stream in the Missouri Ozarks, Kristen E. Breckenridge
Determining Particle Size of Polymeric Micelles in Thermothickening Aqueous Solutions, Jessica Diane Bruer
Goal-Setting and Prompting to Increase ID-Checking Behavior, Samantha N. Carton
The Use of Animal-Assisted Therapeutic Interventions in the Hospital Setting during the COVID-19 Pandemic, Alicia Cesare
The Third Truth, John Paul Chapman
Dragonflies and Damselflies (Insecta: Odonata) as Indicators for Riparian Condition in Ozark Spring Streams, Cameron Riley Cheri
Stream Bank and Bar Erosion Contributions and Land Use Influence on Suspended Sediment Loads in Two Ozark Watersheds, Southeast Missouri, Kayla Ann Coonen
The Game of Cops and Robbers on Planar Graphs, Jordon S. Daugherty
Guerrilla Warfare in the Philippines: Dispersion, Cooperation, and Desperation, Alexander William Decker
Psychometric Analysis of a 9-Item M-Hooked-On Nicotine Checklist for Vaping Among College Students, Joshua B. Devine
Japanese American Internment During the Second World War Through the Preconditioning of Anti-Japanese Rhetoric Emphasizing Military Threat Between 1898 and 1941 and Examination of Military Necessity, Charlie DeWitt
Character Development and Refiguration of Narrative, Vladan Djordjevic
Allyship as an Act: The Performative, Power-Laden, and Contradictory Co-Cultural Strategies of Straight Allies, David Dooling
Critical Veganism: A Posthuman Understanding of 'Becoming With' Others, Kensey Dressler
Core and Geophysical Analysis of Biogenic Tufa Deposits in the Spring River in Northern Arkansas, Tyler W. Engelbart
Using Visual Prompts and a Raffle to Increase Recycling on Campus, Heather Marie Felske
Brilliant Women: Prose and Poetry, Amelia Fisher
Gear Specific Catch Rates and Population Dynamics of Channel Catfish in the Mississippi River, Colby Gainer
Returning to Complex Strategic Analysis: A Discussion on the Diminishing Window of Opportunity for United States Nuclear Policy Preparation with Respect to China, Christopher Keith Giuliano
A Feasibility Study on the Implementation of a Web-Based Intuitive Eating Program in a University Setting, Jaime Gnau
Skin: Stories, Poems, and Essays, Amanda G. Hadlock
Population Surveys and Health Assessments of Captive and Free-Ranging Alligator Snapping Turtles, Samantha Louise Hannabass
Geology and Geophysics of the Mogollon Mining District and the Bearwallow Mountain 7.5 Minute Quadrangle, Catron County, New Mexico, Charles Frost Hoffman
Effects of Chair Testing in Orchestra on Student Motivation: Student Perspectives and Applications from Motivational Theories, Rosanna Christine Honeycutt
A Software Source Code Recommendation System for Code Reuse From Private Repositories, Md Mazharul Islam
Elucidating the Developmental Defects in Zebrafish Associated With the Cardiac Drug Verapamil, Blake Stephan Justis
Evaluating Changes in PEAK and IQ Scores in Children With Autism Following a PEAK Treatment Program, Megan Nicole Kimzey
Does Aging Identity Moderate the Impact of Experiences With Familial Ageism on Well-Being?, Emily E. Kinkade
Parents' Experiences of Camp for Siblings of Pediatric Oncology Patients, Kristen Lauren Krueger
Ractive MD Simulation on the Formation of Amorphous Alumina Layer Using Atomic Layer Deposition (ALD), Yuxuan Lu
Development of a CVD Assisted PLD System for Growing Novel Materials, Sinjan Majumder
Transitioning from the Abstract to the Concrete: Reasoning Algebraically, Andrea Lynn Martin
Investigation of the Individual Soybean Root Nodule Microbiome, Parris Mica Mayhood
The Legacy of Mining in Southwest Missouri: Past and Present Conditions of the Tri-State Mining District, Anastasia M C McClanahan
Evaluating the Construct Validity of the Peak Comprehensive Assessment: Measuring Language and Cognition, Nicole Rae McDonald
Development and Validation of Implicit Measures of Organizational Climate, Kailey Ann Meyer
Using Behavior Skills Training to Increase Quality Parent Talk during a Read-Aloud, Britnea Monaco
Detrital Zircon Petrochronology for Sedimentary Provenance Analysis: Source to Sink of the Mississippi/Missouri River Drainage Basin, Sage Denali Muttel
Synthesis and Characterization of Carbon Coated Barium Titanate Core-Shell Nanoparticles, Moudip Nandi
Computational Elucidation of the "Coloring Problem" in Rhenium Aluminum Silicon Compounds, Alec George Neeson
A Needs Assessment for the Utilization of Child Life Specialist Bereavement Support Services in an Emergency Veterinary Hospital Setting, Jared R. Negin-Fryers
Myosin V-Mediated Cargo Traffic toward the Trans-Golgi Network and Myosin V Implications in Snc1 Exocytosis, Vy Ngoc Khanh Nguyen
Myosin V-Mediated Cargo Traffic toward the Trans-Golgi Network and Myosin v Implications in Snc1 Exocytosis, Vy Ngoc Khanh Nguyen
Impact of Storage Temperature on Viability of Microbial Inoculum for Estimating In Vitro Equine Digestibility, Delaney Brenne O'Donnell
Application of Carbon Nanoparticles as DNA Detection Probe and Fluorescent Ink, Luckio Frank Owuocha
A Path Unfolding, Sarah Lucille Parris
Synthesis, Characterization, and Biological Studies of Novel Organoantimony(V) Cyanoximates, Kevin Anthony Pinks
Leaving the Good Place: Examining Organizational Exit in Nonprofits, Michaela Lauren Sees Plummer
Not All Dreams Are Nightmares, Not All Nightmares Are Dreams, Neal G. Polallis
Effect of Silver and Cadmium Nanoparticles on Endocytosis and Protein Recycling in Yeast, Lakshmi Sravya Rallabandi
Imaginative Empathies: Exploring the Role of Creative Writing in Developing Social Skills of College Students with Autism, Rebekkah N. Richner
Effects of Alternative Chemotherapeutic Agents on Thyroid Cancer Cell Line Ml-1, Husref Rizvanovic
Trait Conscientiousness and Agreeableness in Relation to Positive and Negative Mood Self-Perceived Altruism, Justin Thomas Robertello
Heterostructure of 2D Materials: HfS2/HfO2/Si, Christopher J. Robledo
In Silico Investigation for the Conversion of Methyl Oleate to Gasoline, Arkanil Roy
Fabrication of Multifunctional Carbon Coated Cobalt Ferrite Core/Shell Nanostructures by Pulsed Laser Ablation, Joy Roy
Population Structure and Habitat Use of Bluegill in the Upper Mississippi River, Ethan Allyn Rutledge
A Novel UV Resistance in Rad23-Depleted Tetrahymena thermophila, Emily M. Schmoll
Effects of Peak Equivalence and Transformation Treatment on Derived Relational Responding as a Generalized Operant and IQ, Lindsey Schneider
Writing Through the Senses in the Basic Writing Classroom, Danielle M. Schull
The Structural and Magnetic Properties of NiO/Mn(Ni)-Oxide Magnetic Heterostructured Nanocrystals Synthesized Under Varying pH Values, Abdullah Al Shafe
The Effects of Titanium Dioxide Nanoparticles on the Growth and Development of Sorghum Bicolor (L.) Moenech, Adam Gregory Shoemaker
Battlefield of Bandages: A Case Study on Sanitation Policy, Medical Reform, and Disease Prevention During the War of Rebellion, Ashley L. Simpson
Applications of Artificial Intelligence and Graphy Theory to Cyberbullying, Jesse D. Simpson
Quality Child Care in Missouri: The Intersections of Policy and Teachers' Perceptions of Quality Child Care, Catherine Slade
Diversity Pep-Talk: Finding Strengths in Differences – An Examination of Diversity Workshops in Middle School, Taylor S. Smith
Pumice Compositions and Mineral Chemistry from Lascar Volcano, Chile, Madelaine M. Stearn
Habitat Selection and Host Detection in the Salamander Mussel, Simpsonaias ambigua, Eric A. Stegmann
Multifaceted Mechanism of Vps1 Mediated Endosome-to-Golgi Fusion in Vitro, Ehsan Suez
The Effectiveness of Implementing a Collaborative Mental Health Approach on Quality of Life for Individuals of Low Socioeconomic Status, Tyler Z. Tooley
Prevalence, Genetic Relationships, and Quantity of Grapevine Vein Clearing Virus in Aphis Illinoisenesis, Adam Louis Uhls
Delay and Geographic Discounting Exert Multiple Control over Climate Change Policy Preference, Celeste Noelle Unnerstall
A Geochemical and Statistical Investigation of the Big Four Springs Region in Southern Missouri, Jordan Jasso Vega
Optimal Calving Time for Beef Cows in Southwest Missouri, Briana Rose VerPloeg
Methods to Identify and Assess Suitability of Reintroduction Sites for the Alligator Snapping Turtle (Macrochelys temminckii), Kameron C. Voves
Evaluating Correlations between the PEAK Equivalence and Transformation Assessments with Intelligence Quotient Scores and the Relational Acquisition of Skills in Children with Autism, Hannah L. Wallace
Examining the Convergent Validity of the Wechsler Individual Achievement Test - Third Edition and the Woodcock-Johnson III Tests of Achievement - Form A - Standard Battery, Trent Howard Walters
Alternative Production Practices and the Role of Consumer Choice: Willingness-to-Pay Analyses, Amanda P. Wecker
Socialism's Specter: The Effect of Persuasion on Implicit Attitudes Towards Socialism, Amber Yanez
Novel Cyanoximates as an Alternative in Cancer Chemotherapy, Kafayat Aderonke Yusuf
Theses from 2019
"We Carry These Conflicts, These Ruptures of History:" the Hybridity of the Self in the Conflict between Tradition and Modernity in Laleh Khadivi's the Age of Orphans, Karwan Karim Abdalrahman
Quality of Wheat Grains (Triticum aestivum) Generationally Exposed to Cerium Oxide Nanoparticles (nCeO2), Oluwasegun Michael Abolade
The Assessment of Predictor Variables for Hard Tick Abundance in Southwestern Missouri, Casey L. Adkins
Concentration-Dependent Magnetic Properties of MnxNiO1-x Novel Inverted Core-Shell Nanoparticles, Md Nazmul Alam
If We Are Honest, Lisa L. Anthony
The Effects of a Multi-Component Social Skills Self-Monitoring Program on Two Females Diagnosed with Autism Spectrum Disorder, McKenzie Bacon
Synthesis of Amorphous Hydrogenated Boron Carbide from Orthocarborane Using Argon Bombardment: A Reaxff Molecular Dynamics Study, Nirmal Baishnab
Orthorexia Nervosa among Collegiate Female Student-Athletes, Maryse Bard-Martel
An Exploration of Child Life Programming and Facility-Canine Assisted Therapy In Pediatric Hospital Settings, Bailey N. Barnett
Journey to My Roots, Ainura Ashirova Barron
Greenway Trail Viewshed Characteristics: Planning Applications Using GIS and Remote Sensing, Aric Addison Beehler
The Resurrection of Nora O'Brien, Abigail Elizabeth Benson
Investigating Dicamba Tolerance in Grapevine Cultivars through Drift Simulation Assays, Bryce David Bentley
Mapping a New Disease Resistance Locus in an F1 Progeny Derived from Two Grape Wild Relatives, Gaurab Bhattarai
Evaluating the Impact of Agriculture Youth Organizations on Grit, Sarah E. Bishop
Effects of the Dihydrouracil Lesion on DNA Using 1H/31P 1D and 2D Solution NMR, Benjamin M. Boyd
It's A Hard NACHT Life: Understanding How NLRP12 Ticks, Abbigale Julia Brown
Role of Methionine in Fetal Development of Beef Cattle, Colin D. Chalk
Monongahela River, WV Channel Catfish Population Assessment, Kristen Lee Chestnut-Faull
Student Discourse and Problem Solving in a High School Mathematics Classroom, Natalie J. Chism
The Use of an Individualized Levels System and Extinction to Increase Task Compliance and to Decrease Aggressive Behavior with a Child with Autism, Savanna A. Chojnacki
Does Change in Anxiety Predict Changes in Metacognitions?, Heather Lynn Clark
Cybersecurity for Critical Infrastructure: Addressing Threats and Vulnerabilities in Canada, Samuel A. Cohen
Pollinator Networks in Established Urban Prairies Compared to Rural Remnant Prairies, Amanda Lynn Coleman
Assessing Bioavailability, Metal Fractionation, Magnetic Susceptibility, and Organic Matter Interactivity in Mine-Waste Contaminated Sediments in Turkey Creek, Joplin, Missouri, Zachary Joseph Collette
Towards a Better Understanding of Temporomandibular Disorder, Jessica R. Cox
Middle Car, Christopher Daniel Crabtree
Forest Feedstock Supply Chains and Market Potential for Wood Pellet Facilities in the Ozark and Appalachia Regions, James Robert Criger
A Multimodal Approach to Sarcasm Detection on Social Media, Dipto Das
Structure and Properties of ZnO-ZnS Heterostructures, Sanchali Das
Geologic Mapping and Geochronology of the Heavens gate 7.5-Minute Quadrangle: How Long Does it Take to Accrete an Island Arc to a Continent?, Samuel Gordon DeYoung
An in-situ Study of the Aqueous Speciation of Uranium (VI) Under Hydrothermal Conditions, Diwash Dhakal
Executive Function Deficits in Patients with Mild Cognitive Impairment: Exploring the Impact of Substance Use, William C. Dooley
Vertical Connectivity Influences Secondary Production, Community Diversity, and Resilience in an Ozark Stream, Nathan C. Dorff
3d Canopy Model Reconstruction from Unmanned Aerial System and Automated Single Tree Extraction, Hai Ha Duong
Synthesis and Characterization of Gd-Doped InP/ZnS Quantum Dots for Use in Multimodal Imaging Probes, Molly Erin Duszynski
Best Predictive Factor for Knowledge of How to Appropriately Respond to Suicidal Individuals, Sadie Elizabeth Flood
Using Orality to Improve Student Writing, B. Webster Freeman
Synthesis, Stabilization, and Modification of Zinc Oxide Nanoparticles for Biological Applications, Allison Kimberly Freese
Response to Conspecific Alarm Cues by Spotted Salamander (Ambystoma maculatum) Larvae, Katlyn M. Gardner
At Least Buy Me a Drink First, Ali Renee Geren
Supernatural Pilgrims: A Journey to a New Apostolic Reformation Congregation in the Ozarks, Samuel Wayne Gingerich
Estimating Dry Matter Digestibility of Forage in Equine Diets, Taylor N. Godwin
The Impact of Bureaucracy, Power, and Structure on the Black Graduate Student Experience, Demetria Scherell Green
The Boys with the Spare Keys, Katelyn Elizabeth Grisham
The Generation of Operational Policy for Cyber-Physical Systems in Smart Homes, Jared Wayne Hall
Developing Perceptions: Piloting a Corequisite Writing Course, Kailyn Shartel Hall
Exploring Motivations for Intercollegiate Debate Participation, Joe Hamaker
College Students' Mental Health: Exploring the Relationship with Resilience and Academic Performance, Bailey Hart
Territorial Behavior of the Ozark Zigzag Salamander, Plethodon angusticlavius, Altered by Mode of Predator Cue and Sex of Intruder, Sarah E. Heimbach
Groups Satisfying the Converse to Lagrange's Theorem, Jonah N. Henry
Stream Channel Morphology and Riparian Forest Response to a 500-year Flood in the Missouri Ozarks, Joshua William Hess
Assessment of Motor Function, Motor Learning, & Olivary Climbing Fiber Distribution within Developmental Hyperserotonemia Rat Model for Autism Spectrum Disorder, Elizabeth Diane Holland
Freshwater Turtle Community Composition in Mined Land Strip Pit Lakes and the Effects of Learned Trap Avoidance on Capture Rates of Sternotherus odoratus and Trachemys scripta, Ethan Craig Hollender
Teacher Perceptions of Parental Incarceration and Its Influence on Children's Academic Success, Amber L. Hooper
Yoga to Decrease the Stress Response: Gentle Yoga Encourages Faster Decline in Salivary Cortisol Concentrations Following Participation in TSST, Tabetha Gaile Hopke
Fake Review Detection using Data Mining, Md Forhad Hossain
Determining the Effect of Mission Design and Point Cloud Filtering on the Quality and Accuracy of SfM Photogrammetric Products Derived from sUAS Imagery, Daniel Shay Hostens
A Journey into My Mind, Shen Chen Hsieh
Recovery of Domestic Behaviors by a Parasitic Ant (Formica Subintegra) in the Absence of Its Host (Formica Subsericea), Amber Nichole Hunter
Cyclophilin A Enhances HIV-1 Reverse Transcription in Human Microglial Cells, Zachary Michael Ingram
Roots and Goals of the State of Qatar's Contradictory Foreign Policy: Implications for U.S. National Security Interests, Osarodion Odosamamwen Izevbigie
Chang (Beer): A Social Marker, Ritual Tool, and Multivalent Symbol in Tibetan Buddhism, Kayla J. Jenkins
My Poetry Writing, My Defeat of Illusion, Binghui Jin
Posing Purposeful Questions in a Mathematics Tutoring Setting, Sara Elaine Jones
Differences and Similarities in Male Body Image in Young, Middle-Aged, and Older Men, Amy K. Jordan
Historical Floodplain Sedimentation Rates Using Mining Contaminant Profiles, Cesium-137, and Sediment Source Indicators along the Lower Big River, Jefferson County, Missouri, Miranda M. Jordan
Sequence Analysis of the REN1 Genomic Region from the Grapevine 'Kishmish Vatkana', Dani Joseph
Study of Amorphous Boron Carbide and Hydrogenated Boron Carbide Materials Using Molecular Dynamics and Hybrid Reverse Monte Carlo, Rajan Khadka
Effects of Herbicides on Zebrafish Embryo Development and Viability, Kayla Ray King
Quantifying the Effectiveness of Cedar Revetment in Mitigating Bank Erosion in Riceford Creek, Minnesota, Talia A. Klein
Ridge Regression and Lasso Estimators for Data Analysis, Dalip Kumar
Phenotypic Study of Anthracnose Resistance in Black Walnut and Building a Mapping Population, Sadie D. Land
Southeast Asia: A Potential Domain for Chemical Terrorism, Bryner Ramos Las
Prediction of High School Graduation with Decision Trees, Andrea M. Lee
Geomorphic Response to Catastrophic Flooding in a Karst Mountain Stream System, Brighton-Blue Hole Watershed, Southwest Jamaica, Sarah M. LeTarte
How to Water the Body, Taylor M. Lorenzo
My Work - My Diary - My Inner Thoughts, My Que Luu
Behavioral Aspects Of Chemoreception In Juvenile Cottonmouths (Agkistrodon Piscivorus), Chelsea E. Martin
Collaboration in Social Hobby Groups: Transferring Qualities of Teamwork from the Social Sphere to the Professional Sphere, Emily M. McCormick
Characterizing Nodule Endophyte Communities in Glycine Max and Lablab Purpureus Using Next-Generation Sequencing, Scott David McElveen
Further Characterization of the Skeletal Phenotype in a Hurler Syndrome Mouse Model and the Ethical Treatment of Children in Medicine, Anna Marie McWoods
Fear and Trepidation: The Socio-Cultural Impact of Maritime Piracy and Illicit Smuggling in San Francisco De Campeche 1630 - 1705, Victor Alfonso Medina Lugo
Psychological Distress, Pain, Physical Impairment, and Acceptance among Women with Ovarian Cancer, Megan M. Millmann
The effects of electrofishing on different life stages of Ozark and eastern hellbenders, Stephanie Kay Morrison
WHITE-NOSE SYNDROME AND IMMUNE RESPONSES IN A RESISTANT BAT SPECIES (EPTESICUS FUSCUS), Keslie Skye Naffa
Geomorphic Effects of Engineered Log Structures and Response to a Catastrophic Flood Event in a Missouri Ozarks River, Joseph S. Nash
Optimum Planting Dates for Garlic in Southwest Missouri, Esther A. Nelson
Decision Trees and Their Application for Classification and Regression Problems, Obinna Chilezie Njoku
Petrology and Geochemistry of the Bearwallow Mountain Andesite, Mogollon-Datil Volcanic Field, New Mexico, Conor Lee O'Dowd
The Politics of Federal Environmental Policy: An Analysis of Six West Virginia Counties, Hannah O'Keefe
Survey of Lebesgue and Hausdorff Measures, Jacob N. Oliver
Moral Foundations of U.S. Political News Sources, William Edward Padfield
Mutts: A Collection of Short Fiction, Shane E. Page
Queering Performative Face Theory: Analyzing Coming Out Narratives, Dominic A. Pecoraro
Using Pseudo Nomarski Contrast to Study Hemocytes of Galleria Mellonella, Westley David Peterson
An Examination of the Potential Threat of a State-Sponsored Biological Attack Against the United States: A Study of Policy Implications, Courtney Anne Pfluke
Molecular Dynamics Study of Creep Deformation in Nickel-based Superalloy, Sabila Kader Pinky
I Was a Teenage Misanthrope: Essays, Lane E. Pybas
Seasonal Time Series Models with Application to Weather and Lake Level Data, Mengqing Qin
Development Of Multicomponenet Eam Potential For Ni-Based Superalloy, Muztoba Rabbani
A Qualitative Descriptive Analysis of Students' Experiences with the Child Life Internship Application Process, Haley Reeves
Historical Land Use Influence on Fine-Grained Sedimentation in Channel and Floodplain Deposits in a Forested Missouri Ozark Watershed, Katy Nicole Reminga
Step-Pool Channel Morphology, Forcing Effects, and Geomorphic Classification in the Ozark Highlands, SE Missouri, Triston Ralland Rice
Elucidating Immune Signaling of Influenza A Virus and Aspergillus Fumigatus Co-Infections through Pioneered Model Development, Meagan Danyelle Rippee-Brooks
Learning to Relax: The Impact of Brief Biofeedback Training on Salivary Cortisol Reduction, Dallas N. Robinson
Geomorphic and Land Use Controls on Headwater Channel Morphology in Mark Twain National Forest, Grace F. Roman
The Frenet Frame and Space Curves, Catherine Elaina Eudora Ross
Oxyrase and Pyruvate Inclusion in Extenders for Cold Stored Stallion Spermatozoa, Jordan T. Shore
Making a Tiger's Day: Free-Operant Assessment and Environmental Enrichment, Trista Yvonne Shrock
The Effect of Metal Composition and Particle Size on Nanostructure-Toxicity in Plants, Natalie Lynn Smith
The Dynamin-like Protein Vps1 Stimulates Endosome-to-Golgi Fusion in Vitro, Jared Christopher Smothers
The Effects of Color Choice in Web Design on the Usability for Individuals with Color-Blindness, Theresa Marie Sparks
Examining the Effects of Service-Learning on Students' Perceptions of the CHES Responsibilities– a Pilot Study, Victoria M. Surratt
Terrorism in the 2020s: Examining the Global Threat Landscape, Landon W. Swearngin
Stress and Body Composition of Juvenile Alligator Snapping Turtles (Macrochelys temminckii), Brandon Scott Tappmeyer
Kinetics of HIV-1 Uncoating in C20 Microglial Cells, Melanie Anne Taylor
Utilizing Strategic Culture as a Tool to Tailor U.S. Deterrence Policy Towards Iran, Ryan P. Taylor
Training Load Management and Injury Prevention in Collegiate Men's Soccer, Lorenzo Salvatore Tomasiello Jr.
Barriers Missouri's Farmers Face Regarding Beginning Farmer Government Programs, Benjamin J. Travlos
Analysis of Nation-Building during Insurgency in U.S. Defense Policy Strategy, Joseph Valles
Quantitative Reasoning: Individual Differences In Heart Rate and Response Latency, Abigail L. Van Nuland
Fire to Vellum, Jessica L. Warren
The Batavia Massacre: The Tragic End to a Century of Cooperation, Kimberly Wilhelmina Wells
Expertise within Working Memory and Fluid Intellgence, Addie Wikowsky
A Low-water Crossing Impacts Movement Behavior of Northern Hog Suckers in an Ozark Stream, Jeff Michael Williams
Elements of Functional Analysis and Applications, Chengting Yin
Macronutrient Content of Winter Annual Cereal Grains with Phosphorus Fertilization, Taylor Anne Young
Disaggregating the United States Military: An Analysis of the Current Organizational and Management Structure of U.S. National Security Policy as It Relates to Military Operations in Space, Joseph M. Zeman
Theses from 2018
Investigation of the Homologs Rad51 and Dmc1 Role in Cell Division and Homologous Recombination, Amaal Abulibdeh
Sodium Pyruvate Alters the Immune Response to Influenza A Virus Infection in Macrophages, Hazzar Abysalamah
Expressing Pride: The Effects Skin Tone Has On Perceptions Of Agency, Communality, And Interpersonal Hostility For Black Women, Jessica Aikens
Learning Chemistry in English: Challenges Faced by Non-Native English Speakers, Arwa A. Alshehri
Immune Function and Metabolism of Hibernating North American Bats with White-Nose Syndrome, Briana Nicole Anderson
The Study of Culturally Relevant Visual Imagery and Student Interest in Contemporary Secondary Art Classrooms, Carly Marie Anderson
A Kingdom of Priests and Gods: Angelic and Participatory Deification in John's Apocalypse, David A. Armstrong
Tangled, Shannon Marie Ashley
The Successes and Challenges of Using Worked Examples to Integrate MP7: Look for and Make Use of Structure, Jennifer Lynn Barnes
Investigations on Hydrothermally Synthesized Co3O4/MnxCo3-xO4 Core-Shell Nanoparticles, Ning Bian
Synthesis and Characterization of Block Copolymers for Shear Force Responsive Materials and Sugar Conjugated Fluorescent Probes, Jacob Ryan Blankenship
Temporal and Intensity Relationships between Physical Activity and Drunkorexia Behaviors among First-Year College Students, Robert E. Booker Jr
Modeling the Response of Black Walnut -dominant Mixed Hardwoods to Seasonal Climate Effects with UAV-based Hyperspectral Sensor and Aerial Photogrammetry, Tyler G. Bradford
Comparative Study of U.S. and E.U. Experiences With Policies on Immigration Controls, Daniel Brady
Video Composition, Creative Discourse, and Facilitated Freedom: A Teacher's Journey to Reveal Student Potential, Michael A. Brinkmeyer
The Development and Validation of Implicit Measures of Emotional Intelligence, Ricardo R. Brooks
The Lingering Menace, Logan M. Burke
Evaluation of Goji Berry (Lycium barbarum L.) Cultivars and Air Root Pruning for Edible Greens Production in the Midwest, Jesse Lee Carroll
The Average Measure of a k-Dimensional Simplex in an n-Cube, John A. Carter
Tree Song, Amie Elizabeth Case
Learning to Fish and Learning My Place: Joy and Power Struggles in Alaska Seasonal Work, Mary E. Chiles
An Adaptive Memory-Based Reinforcement Learning Controller, Keith August Cissell
A Matter of Value: Creative Writing Strategies and Their Transference to Composition, Brandy Dawn Clark
Macrophytes and Atrazine in Ponds of Southwest Missouri, Christine Michelle Cornish
Effects of Irrigation on Forage Growth Rates on Rotational Grazing Dairies, Zachary Davis
In-Vitro Digestibility and Gas Production of Wheat Middlings, Solvent Extracted Cottonseed Meal, Soyhulls, and Corn Gluten Feed and the Effects of Monensin on In-Vitro Digestibility and Gas Production, Dustin W. DeVore
Exploring the Role of Social Media in the Identity Development of Trans Individuals, B. Doss
Crustal Structure of the Bhutanese Himalaya: New Insights from a Gravity Analysis in Western and Central Bhutan, Kinzang Duba
Computational Study of Lawesson's Reagent Mediated Fluorenone Dimerization Forming 9,9'-Bifluorenylidene, Andrew Jourdan Eckelmann
NMR Spectroscopic Properties of Nucleotides, and a New Method of Numeric Calculation of Raman Intensities for Organic Molecules, William R. Ehrhardt
Dear Me, Hannah Patricia Farley
Effects of Neem on Plasmatocyte Counts in Galleria Mellonella Larvae, Michael Anthony Fenske
Making Mental Health a Priority on College Campuses: Implementing Large Scale Screening and Follow-up in a High Enrollment Gateway Course, Flora-Jean M. Forbes
Effects of Calcium Fertilization on Growth, Yield, and Nutrient Content of Hydroponically Grown Radish Microgreens, Cady C. Goble
Electrogenerated Chemiluminescence of Transition Metal Octaethylporphyrin and Tetraphenylporphyrin/Tri-n-Propylamine System, Jamie Lee Gray
The Operationalization of Task Goal Difficulty: An Exploration of Qualitative and Quantitative Methods, Sidonia Christine Grozav
Block-Copolymer Assisted Fabrication of Anisotropic Plasmonic Nanostructures, Calbi J. Gunder
Ghetto Birds and Other Things That Lurk, Mary Frances Henn
Gongshi Meditation on the American Prairie, Brandon A. Henry
Generativity and Other Buffers of Death Awareness in First Responders with PTSD, David Joseph Herr
Low Hemodynamic Loading Alters Heart Morphogensis in E8.5 to E9.5 Mouse Embryos, Tanner Gerard Hoog
Energy Calculations and Wave Equations, Ellen R. Hunter
Memory Complaint Profiles in Dementia Populations Utilizing the Memory Complaints Inventory, Becca N. Johnson
Effects of Parafluvial Flows on Interstitial Ammonia and Freshwater Mussels in the Buffalo National River, David Alan Johnson
Alternative Feeding Strategies for Growing Cattle Grazing Endophyte-Infected Tall Fescue During the Summer, Kerri A. Johnson
How God Writes History: A Gramscian Analysis of Religion and Nature in the Writings, Life, and Legacy of John Muir, Daniel R. Jones
Development of Rapid, Homogeneous Assay for Investigating Isopeptide Bond Formation Using Fluorescence Polarization/Depolarization Measurements, Samuel Patricc Kasson
Grapevine Vein Clearing Virus: Epidemiological Patterns and Construction of a Clone, Cory Von Keith
Regional Stratigraphy and Distribution of the Coastal Group, St. Elizabeth Parish, Southwestern Jamaica, Brett M. Kenning
Comparing Three Pulsating Subdwarf B Stars Observed by Kepler in the Open Cluster NGC 6791, Joshua William Kern
Spatial and Temporal Trends of Mining-Related Lead-Zinc Sediment Contamination, Galena River Watershed, SW Wisconsin-NW Illinois, Dylan Alexander King
The Identification of Interspecific Hybrids between Jaeger 70 X Vignoles Grapes Using SSR Markers, Carl William Knuckles IV
Interactions in Social Settings: The Relationship Between Alcohol and Sexual Assault Among College Students, Heather Lepper
A Peer-Mediated Social Network to Increase Social Interactions for a Student with Autism Using Augmentative Communication, Marissa L. Letterman
Magnetic Anisotropy and Exchange Bias in L10 FePt/NiO Bilayer Thin Films, Zachary B. Leuty
Chemical and Statistical Analysis of Karst Groundwater Basin Signatures - Springfield, Mo, Benjamin E. Lockwood
Territorial Behavior in Southern Red-Backed and Ozark Zigzag Salamanders: Effects of Sex, Species, and Ownership, Colton Savage Lynn
Magnetic Studies of Multiferroic Heterostructures, Ahmed Rayhan Mahbub
Floral Consumer Experience Study, Wenonah Marie Marlin
The Role of Freshwater Drum as a Host of Freshwater Mussels, Unionidae, Michael S. Martin
Modeling Memory: Exploring the Relationship between Word Overlap and Single Word Norms When Predicting Judgments and Recall, Nicholas Pruett Maxwell
Kindergarten Teacher Autonomy in High and Low Socioeconomic Environments, Allison Catherine McDonald
Nesting Success and Habitat Preference of the Barn Owl (Tyto alba) in Southwest Missouri, Samantha Ann Meilink
A Relational Dialectics Approach to the Identity Development of Millennial Mothers, Shawna L. Merrill
The German Gamble: An Analysis of the Energiewende Policy and its Implications for Energy Security in Europe, Rachel Elizabeth Millsap
"O Stop and Tell Me, Red Man": Indian Removal and the Lamanite Mission of 1830-31, Kaleb C. Miner
Nutrient Transport and Storage in a Karst Spring-Reservoir System during Baseflow, Missouri Ozarks, Heather A. Moule
Geology of the Purgatory Saddle 7.5 Minute Quadrangle, and Gravity and Magnetic Analysis of Accreted Terrane Boundary, Western Idaho, Sourav Krishna Nandi
The Impact of Black Lives Matter Movement Publicity on Juror Decision Making, Emily R. Nerness
The Role of RAD4 in DNA Repair and Its Interplay with Telomeres in Tetrahymena thermophila, Emily Nischwitz
Affine and Projective Planes, Abraham Pascoe
Dietary Inclusion of Enriched Chicken Bone Broth Prevents Trigeminal Sensitization Meditated by Early Life Stress, Orion Peterson
Empirical Study: Impacts of Objective House Factors on Residential Water Usage in Springfield, Missouri, Ran Qi
Effects of Goal Training on Goal Structures, Charlotte S. Redhead
Critical Pedagogy and the Ethics of Care: How Values Affect the Classroom Dynamic, Colby D. Reed
Evaluating the Correlations Between Teacher–Student Relationships, Friendship, and Reading and Writing Achievement, Jessica Ridder
Missouri Meat Goat Producers: A Focus Group Approach To Identify Opportunities and Challenges, Samantha N. Riley
Enhanced Production of Pro-IL-1Βeta Contributes to Immunopathology during the Coinfection of Influenza a Virus and Streptococcus Pneumoniae, Angeline E. Rodriguez
What's in a Name? Exploring Anglicized Naming Practices amongst Chinese International Students, Garrett R. Ruzicka
Increasing Alligator Snapping Turtle Head-Starting Success through Housing Enrichment and Inoculation of Hatchlings with Digestive Microbiota, Kristen Erin Sardina
Genetic Diversity Analysis of 11 Black Walnut (Juglans Nigra L.) Cultivars and Development of a Mapping Population, Steven Jacob Schneider Jr
Fortune Glen, Breea N. Schutt
Levels of Professional Stress in Missouri State University Sport Coaches, James Edgar Seratt
Application of Nano-Plasmonics for SERS Bio-Detection and Photocatalysis in the Same Platform, Muhammad R. Shattique
Vocabulary Depth and Language Use of Heritage Learners, Elsy B. Shuford
Long-Term Trends of Stream Fish Community Assemblages in Southern Missouri with Contemporary Land Use Impacts, Stephanie Marie Sickler
"Mr. Nobody from Nowhere": Ethnocentric Nationalism, Cultural Cosmopolitanism, and the Reinvention of Personal Identity in F. Scott Fitzgerald's The Great Gatsby and Mohsin Hamid's The Reluctant Fundamentalist, Hana Mohammed Smail
Investigation into the Role of Platelet Derived Growth Factor (PDGF) in Type I Collagen Glomerulopathy, Isaac C. Springer
Certified Child Life Specialists' Perceptions of Effective Psychosocial Interventions for Adolescents in Japanese Hospital Settings, Yukari Stickley
Narratives of Loss, Carla R. Stine
Assessment of Resistance to Botrytis Cinerea in Arabidopsis Expressing Grapevine STS Genes and Analysis of New Grapevine Vein Clearing Virus Isolates, Li Su
Diamond Intracrystalline Stable Isotope Chemical Image Analysis by Time-of-Flight Secondary Ionization Mass Spectrometery, Tyler J. Sundell
Attributes and Economic Impact of the Exhibitors at the Annual Ozark Empire Fair on the Local Economy, Raysha E. Tate
The Effects Of Long-Term Treadmill Exercise Training On Amyloid-Beta Plaque Levels and Behavioral Profile in 15-Month Tg2576 Mice, Riya R. Thomas
Relative Contribution of Physical Interference and Allelopathy to Weed Suppression by Winter Annual Cover Crop Mixtures, Alyssa D. Travlos
The Mercenary Tradition and Conflict Privatization: A Revolutionary Shift in the Cyclical Nature of Mercenary Use, Joseph M. Tribble
Handwritten Digit Recognition by Multi-Class Support Vector Machines, Yu Wang
You Are What You Write, Yumeng Wang
Impacts of Cover Crop Mixtures on Productivity of Cropping Systems, Brionna Lee West
Controlling the Uncontrollable: Understanding the Relationships between Psychological Distress, Physical Impairment, and Acceptance among Women with Gynecological Cancer, Kirby L. Williams
Investigating the Attitudes of Adolescent Male Singers in Gender Choirs, Heidi Joy Williamson
Development of Endogenous Tagging Plasmids for Characterization of Protein Interactions, Localization, and Post-Translational Modifications of Tetrahymena Thermophila Rad23, Evan Andrew Wilson
Variations in Black Media Coverage of the East St. Louis Race Riot, Angela Rene Womack
Did Hollywood Take Theatre "by Hook or by Crook?", Catherine S. Wright
Synthesis, Characterization, and Applications of Ammonium/Phosphonium Chitosan Derivatives for Investigative DNA Interactions, Quinton Kirk Wyatt
Theses from 2017
Who Are the Apistoi? Symbolic Boundaries and Anthropological Language in 2 Cor 6:14-7:1, Nii Addo Kobina Abrahams
Genetic Analysis of Cold Hardiness in a Population of Norton (Vitis Aestivalis) and Cabernet Sauvignon (Vitis Vinifera) Hybrids, Daniel Bracy Adams
Characterization of a Thermoresponsive Water-Soluble Polymer: Block-Copoly [Ethylene Glycol/Graft-Co (Vinyl Alcohol/Vinyl Caprolactam)], Adebola Margaret Adeleni
Effects of Engineered Carbon and Silver Nanoparticles on Plutella Xylostella Consumption, Growth, Pupation, Survival, and Fecundity, Taiaba Afrin
Application of Raman Spectroscopy to Study of Biological Systems, Neva Agarwala
The Efficacy of Digital Comic Strip Conversations to Teach Empathetic Responding to Children with Autism, Khalifah Sami Aldughaysh
Lithospheric Evaluation of the Mid-Continental Rift System in Iowa from a Gravity and Magnetic Analysis, Moamen Mohamed Almaz
Residues, Bernoulli Numbers and Finding Sums, Mohammed Saif Alotaibi
An Assessment of Seven New Grape Varieties and a Study of Grapevine Vein Clearing Virus in Native Vitaceae Plants, Kaylie A. Austin
Survival Analysis: A Modified Kaplan-Meir Estimator, Justin A. Bancroft
Land Use and Land-Cover Change Detection and Its Effect on Bengal Tiger Mortality for Central India, Tania Banerjee
Using Virtual Reality to Improve Sitting Balance, Alice Kay Barnes
Island Biogeography of Small Mammals and Associated Ectoparasites in the Ozark Glades, Emily M. Beasley
Workplace Bullying: A Validation Study, Brooke Christine Bengel
Dinner at Eight, Anastasia M. Berkovich
Surface Display for Metabolic Engineering of Industrially Important Acetic Acid Bacteria, Marshal Allen Blank
Shannon County Warrants, Judge Bockman
Peppermint, Anthony Isaac Bradley
Geomorphic Effects of Logging Railbeds on an Ozarks Headwater Stream, Mark Twain National Forest, Missouri, Nickolas S. Bradley
Geomorphic Disturbance and Anthropogenic Modifications in Big Barren Creek, Mark Twain National Forest, Southeast Missouri, Rachael A. Bradley
Going Home, Emily Susannah Budd
Experimental and Theoretical Study of Vapor Phase Species above Hot Rocky Exoplanet Analogues, Michal Bulak
Clinically Relevant Model of Temporomandibular Disorder, Neelima Chelliboina
Self-Confessions, Brandy Dawn Clark
Breaking Expectations: Deviations from Genre, Gender, and Social Order in the Clerk's and the Merchant's Tales, Rachel Lea Combs
A Comparison of Traditional, Trial-Based, and Synthesized Contingency Trial-Based Functional Analyses, Kaitlin S. Curtis
On the Existence of Bogdanov-Takens Bifurcations, Zachary Deskin
Nesting Success Of The Barn Owl (Tyto Alba) Using Nest Boxes In Southwest Missouri, Robert Grant Dickerson
Effects of Phosphorus Availability on Growth and Leaf Nutrient Concentrations in Wheat, Oat, and Cereal Rye, Jerri Lynn Dodson
Urban Detention Basin Contamination with Polycyclic Aromatic Hydrocarbons (PAHs) and Metals, Holly Marie Duff
Habitat Associations with Small Mammal Communities at Wilson's Creek National Battlefield, Stephanie Anne Ellison
Engaging Students in Authentic Mathematical Discourse in a High School Mathematics Classroom, Whitney Ann Evans
Boys Club, Elizabeth Fiset
Comparison of Trial-Based, Synthesized Trial-Based, and Traditional Functional Analyses, Kara Leigh Forck
Mementos: A Collection of Essays, Linda S. Foster
The Role of Hemodynamic Force on Development of the Mouse Embryonic Heart, Samantha Jean Fredrickson
Spatial Learning of Shelter Locations and Associative Learning of a Foraging Task in the Cottonmouth, (Agkistrodon Piscivorus), Rhyan Robert Friesen
A Geophysical Analysis of the Great Falls Tectonic Zone and the Surrounding Area, Montana USA, Travis Lane Fultz
Beach Form, Change, and Mangrove Interactions Along Galleon Fish Sanctuary, South Coast Jamaica, Kayla Marie Geier
FTIR Spectroscopy of Hot Exoplanets: A First Step in Experimental Procedure and Analysis, Heath Emmanuel Gemar
My Books: Creating Bilingual Worlds for Children, Maria Gerasimchuk-Djordjevic
Ship of Fools, Kevin Grzybowski
Entangled Trade: Peaceful Spanish-Osage Relations in the Missouri River Valley, 1763-1780, Maryellen Ruth Harman
Transcriptome Profiling and Long Non-Coding Rna Identification in Grapevine, Zachary Noel Harris
A Study of Manganese and Cobalt Incorporated Nickel Oxide Based Core-Shell Magnetic Nanoparticles, Samiul Hasan
Contemplative Practices and Post-Secondary Well-Being: Potential Methods for Reducing Test Anxiety, Shannon S. Hayden
Effects Of Sleep Deprivation With 110-Minute Rest Period On Postural Control In Young Adults, Whitney L. Hayden
Household Chipped Stone Technology at South Cape (23CG8): A Mississippian Hinterland Site in Southeast Missouri, Deseray L. Helton
Body Image and Bodybuilding: The Impact Commitment to Bodybuilding Has on Body Image Disturbance among Competitive Bodybuilders, Jordan Henslee
Influence of Prescribed Burning on Upland Soil Properties in Mark Twain National Forest, Southeast Missouri Ozarks, Megan Lynn Hente
Electronic Structure Evaluation of Competing Pathways in the Gold(III)-Catalyzed Ohloff-Rautenstrauch Cyclosimerization Converting Propargylic Acetates to Carene-like Natural Products, Jeremy M. Hines
Geology and Geochemistry of the Uvas Volcanic Field and Rubio Peak Formation of South-Central New Mexico, USA, Max Logan Hoffman
Facing Diversity In Early Childhood Education: Teachers' Perceptions, Beliefs, And Teaching Practices Of Anti-Bias Education In Korea, Yerim Hong
Support Vector Machine and Its Application to Regression and Classification, Xiaotong Hu
A Study of Copper and Aluminum Incorporated Chromium Oxide Core-Shell Magnetic Nanoparticles, Tamzid Ibn Minhaj
DFT Study on the Li Mobility in Li-Ion-Based Solid-State Electrolytes, Shafiqul Islam
The Third Offset: The U.S. Strategy to Combat Future Threats, Brian Charles Kempf
The Effect of Rate on Tone Burst Extratympanic Electrocochleography in Adults with Normal Hearing, Alana E. Kennedy
Simplifying Methods for in Vitro Metamorphosis of Glochidia, Morgan A. Kern
The Unraveling of the Nation-State in the Middle East: Examples of Iraq and Syria, Zachary Kielp
Human Trafficking: A Global Tragedy in Five Acts, Cynthia Rhiannon Knight
Language Learning and Metacognition: An Intervention to Improve Language Classrooms, Rebecca Elise Knoph
A Self-Compassion Intervention to Increase Feedback Acceptance among Individuals with Perfectionistic Tendencies, Alise Sue Ellen Kottman
Chlorate Formation In On-Site Hypochlorite Generation Facilities: Effects Of Temperature, pH, And Storage Times, Lukas Simon Kriem
An Idol of the Old Errors, Amy Kaye Lafferty
The Effects of Goal Systems on Performance in Youth Baseball, Joshua A. Leet
Study of Iron Ion Transit through Three-Fold Channel of Ferritin Cage, Shah Alam Limon
The Development of Guzheng Tuning, Xin Yue Li
International Law and the Use of Lawfare: An Argument for the U.S. To Adopt a Lawfare Doctrine, Trevor Michael Alfred Logan
Synchronization of Reproduction in Deertoe Mussel (Truncilla truncata), Kendell R. Loyd
The Spatial Ecology and Microhabitat Selection of the Pygmy Rattlesnake (Sistrurus miliarius) in Southwestern Missouri, Dylan Wallace Maag
Yeast Dynamin and Ypt6 Converge on the GARP for Endosome-to-Golgi Trafficking, Pelin Makaraci
Study of Multiferroic Properties of Ferroelectric- Ferromagnetic Heterostructures BZT-BCT/LSMO, Md Abdullah-Al Mamun
The Successes And Challenges Of Utilizing Geogebra To Integrate MP5: Use Appropriate Tools Strategically, David Scott Matthews II
A Qualitative Case Study Examining the Impact of Teacher Feedback During the Research Writing Process in a Ninth Grade Honors Class, Jessica M. Mattson
Expressing Pride: Effects On Perceptions of Agency and Communality Based On Race and Gender, Rosalyn A. Miles
The Mediating Effects of Cortisol on the Relationship between Conscientiousness and Judgments of Learning, Katherine D. Miller
Assessment Of Reliability And Stability Of Various Visual Search Parameters, Michael Don Mizer
The Effect of Weight Carried and Time Ridden on Back Pain in Horses Ridden During Horse Shows as Determined by Pressure Algometry, Meghan Louise Mothershead
Functionalization of Indium-Based Quantum Dots for Use as a Non-Viral Gene Therapy Vector, Nicholas A. Mundt
Construction Ergonomic Risk and Productivity Assessment Using Mobile Technology and Machine Learning, Nipun Deb Nath
Synthesis and Characterization of a Novel Ligand and Its Silver(I) and Palladium(II) Complexes: An Incidental Discovery of Halogen Bonding in Three Structures of Iodoimidazoles, Chideraa Iheanyi Nwachukwu
Examining the Impact of the Haven Training on Perceptions of Rape, Katerina Marie Oberdieck
Constrained Cognition: Information Management and the Practical Limits of Nuclear Escalation Control, Luke James O'Brien
Channel Bar Morphology, Distribution, And Mining-Related Geochemistry In The Big River, St. Francois County, Missouri: Implications For Geomorphic Recovery, Lindsay Marie Olson
The Effect of Hemodynamic Force on the Maturation of Blood Vessels during Embryogenesis, Rachel Lee Padget
The Effect of Wideband and Narrowband Noise on the Olivocochlear Bundle and the Cochlear Microphonic, Catherine Nicole Palmietto
Block Copolymer Nanostructures for Inorganic Oxide Nanopatterning, Krishna Pandey
Re-Examining The Influence Of Non-Cognitive, Person Centered Factors On Academic Success, Alexandra Pantze
Cognitive Origin of Reported Goals, Nikolas M. Pate
Study of Nano-Bio Interfaces in Nano-Bio Conjugates: Nanoparticles of Zinc Oxide (ZnO) and Biomolecules of Glucose, Cytosine, and Thymine, Bithi Paul
Geochemical Fractionation, Speciation, and Bioavailability of Heavy Metals in Stream Sediments in Aurora, MO, Miles Pearson
Investigations of PLD Grown Tungsten Oxide Thin Films, Anthony Thomas Pelton
Comparison of Serial PGF2α Protocols for Control of the Estrous Cycle in Mares, Kaleigh Marie Potter
Coupling Mobile Technology, Position Data Mining, and Attitude toward Risk to Improve Construction Site Safety, Khandakar Mamunur Rashid
Multifunctional Transition Metal Oxide Core Shell Magnetic Nanoparticles, Mahmud Reaz
Geochronology Of Calc-Alkaline Ash Flow Tuff Units In The Ogollon Datil Volcanic Field, Southern New Mexico: U-Pb In Zircon, Shannon Porter Rentz
Meat Cake, Todd Wilson Reynolds
A Qualitative Study of Group Therapy Incorporating Rap Music with Inmates, Abigail V. Richards
Energy Transformation: Examining How Nuclear and Solar Power Could Enhance Stability in the Middle East Region and Implications for U.S. Policy, Brett Matthew Roenigk
The Effect of Web-Based Self-Monitoring, I-Connect, to Increase On-Task Behavior of High School Students with Autism, Sara K. Romans
Petrography and Geochemistry of Oligocene Rhyolitic Volcanic Rocks, Western Mogollon-Datil Volcanic Field, New Mexico, Emily Elizabeth Salings
Investigation of the Predictive Validity of Implicit and Explicit Measures of Integrity, Andrew C. Schneider
Genetic Tools to Allow Efficient Gene and Protein Characterization of the Industrially Important Bacterium Gluconobacter Oxydans, Melissa A. Schoeben
A Replication/Extension of the Presence of Others on Judgments of Desirability, John E. Scofield
Quantitative Behavioral Analyses of Ozark Hellbender Reproduction and Paternal Care, Rachel Ann Settle
Stereotype Threat in Higher Education: The Role of Psychological Capital on Student Satisfaction and Commitment, Lei J. Shirase
Development of Many-Body Potential for Deformation Study in Al-Tin Nanolayered Composites, Paul Yaohan Simanjuntak
A Radical Idea: Applying Psychological Strategy to Combat Foreign Fighters Defending the Islamic State, David Michael Smaney
Merging Mediums: Applying Document Design to Online Help Systems to Increase Usability, Meghan M. Smith
Ecology of Hatchling Alligator Snapping Turtles (Macrochelys temminckii), Sarah J. Spangler
Provenance Analysis of the Grover Gravel Using Detrital Zircon Geochronology, Petrology and Heavy Mineral Analysis, Grant Spoering
Exploring Men's Motivations and Restraints in Repeated Extramarital Sex, Casey Marie Stinley
The Effects of Carbon Nanotubes and Silver Quantum Dots on Gas Exchange in Arabidopsis Thaliana, Maryam Ibrahim Subaylaa
Returning to Abusive Relationships: Related and Predictive Factors, Rachel Leanne Swadley
Exploring the Caregiver-Child Relationship in Institutional Care Facilities in South Sudan, Jennifer Joy Telfer
Geomorphic Characteristics and Sediment Transport in Natural and Channelized Reaches of Big Barren Creek, Southeast Missouri, Matthew S. Thies
Cayley Graphs of Groups and Their Applications, Anna Tripi
Comparison of Understory Chemical and Mechanical Treatments to Promote Regeneration of Desirable Forestland Species, Rebecca Rachael Tyler
An Assessment of North Korean Threats and Vulnerabilities in Cyberspace, Jeremiah van Rossum
Czech Cultural Identity: Incompatible with Mass Muslim Immigration and Contributes to Rising European Populism, Alana Thi Vorda
Deposition Patterns and Rates of Mining-Contaminated Sediment within a Sedimentation Basin System, S.E. Missouri, Joshua Carl Voss
Midnight in America: Nuclear Electromagnetic Pulse and the 21st Century Threat to the United States, Angela Weaver
This Way Girl Comes Bearing Gifts, Alexandra Webster
Rivalry in the Middle East: The History of Saudi-Iranian Relations and its Implications on American Foreign Policy, Derika Weddington
Using Survey Data and HEC-RAS Modeling to Assess a Riffle-Remediation Structure on the Big River, Bonne Terre, Missouri, Nichole Renee Weedman
Cyclostratigraphic Trends of δ13C in Upper Cambrian Strata, Great Basin, Usa: Implications for Astronomical Forcing, Wesley Donald Weichert
The Trials of Louis Benecke, David Alan Whitby
The Effects of Goal Setting Type and Feedback on Basketball Skill Improvement, Shelby Diane White
Factors Impacting a Community Based Poverty Project: An Analysis of the Effectiveness of Communication through a Case Study Approach, Miranda Kay Wickam
The Effects of Motivation and Goal Setting on Response Latency and Mental Effort, Jessica K. Willis
A Multi-Generational Deaf Family: A Case Study on Literacy, Rubecca Sue Wilson
Ab Initio Methyl Linoleate Bond Dissociation Energies: First Principles Fishing for Wise Crack Products, Zachary Ryan Wilson
Yeast Membrane Lipid Imbalance Leads to Trafficking Defects toward the Golgi, Sara Elizabeth Woodman
Charting Constellations of Power: Texas Public Education Policy, Hollie Wright
Valkyrie, Eric Philip Yanders
Phenomenology of Visual Arts in William Faulkner's the Sound and the Fury and as I Lay Dying, Zeinab Zamani
Theses from 2016
Springfield Or Bust? A Qualitative Analysis Of The Organization Assimilation Of Young Professionals In Springfield, Missouri, Nii Kpakpo Ekow Abrahams
Multiple Effects Of A Brief Mindfulness Training, Stephanie Aholt
Investigating The Growth Of Vocabulary Size And Depth Of Word Knowledge In Iraqi Foreign Language Learners Of English, Akram Basim Mohsin Alfatle
A Longitudinal Investigation Of A Sequential Arabic-English Bilingual Child'S Vocabulary Development, Seba A. Al-hindawy
Eastern Flames In The Mind On Fire: A Study Of Eastern And Qur'Anic Influences On Ralph Waldo Emerson, Mohammed Qays Khaleel AlQaisi
The Representation Of The Iraqi War, Middle Eastern Culture, And Women In Benjamin Buchholz's One Hundred And One Nights, Entidhar Hamzah Abbas Al-Rashid
Education Policy And Practices Of English As A Foreign Language (Efl) In Iraq, Ihab Razzaq Altufaili
The Visual Rhetoric Of Royalty, Barbara Joann Anderson
Friends in Low Places: Responses of a Benthic Stream Fish to Intra-Guild Alarm Cues, Kelsey Ann Anderson
MDM2 Case Study: Computational Protocol Utilizing Protein Flexibility Improves Ligand Binding Mode Predictions, Anthony Thomas Ascone
Shavian Ethic As Evidenced In Four Major Plays, Carol E. Auterson
Skin And Smoke, Kelly Anne Baker
Increasing Solubility Of Active Pharmaceutical Ingredients In Topical Creams Using Soluplus®, Roni Balzam
Yeast Dynamin Functions With ESCRT-II At The Late Endosome And Potential Roles With Novel Binding Partners, Bryan Thien Banh
Transitioning Students From The Area Model To The Number Line Model When Developing Fraction Comparison Strategies, Joann Elaine Barnett
Acceptance And Commitment Therapy (ACT) And Physical Therapy Adherence, Jennifer Ashley Battles
Exploration Of Factors In Established Scales Regarding Attitudes Toward Sex Offenders, Amy Elizabeth Bauman
Guiding In and Away, Terry Belew
An Exploration Of The Prevalence Of Advocacy Efforts And The Role Of The School Counselor In Lgbt Student Advocacy, Lacey Beatrice Berry
A Biologically Active Tnf-Alpha Inhibitor Fails To Suppress Colitis In Balb/C Mice, Stephanie E. Biel
When There Is A Unique Group Of A Given Order And Related Results, Haya Ibrahim Binjedaen
Sleep Deprivation And Recovery: The Effects Of P300 Three And Six Hours Post Recovery, Kimberly A. Brauer
Do Family Relationships Affect Team Performance?, Erick P. Briggs
Natural History and Conservation of Bolitoglossine Salamanders in Central Panama, Leslie Caren Brinkman
Effectiveness of the QAR Reading Strategy on Science Reading, Courtney Anne Broser
The Problem Of Authority In Conservative Evangelical Christianity: A Critique Of American And South Korean Expressions, Harold Arthur Brower IV
Using Relevance To Inspire Engagement In Disengaged Secondary Mathematics Students, Cherie Lynn Burkett
The Preferences Of Exercise And Physical Activity In Individuals With An Intellectual Disability, Zachary J. Burt
The Impact Of Writing Intensive Courses On Writing Apprehension And Academic Motivation, Jacqueline Suzanne Byrket
The Relevance Of Militant Islamist Ideology In Crafting Countering Violent Extremism Policy In The U.S., Leena Almeda Carmenates
Fluctuations In Body Dissatisfaction Across Social Comparison Situations, Stephanie Jian Chen
Community Construction In The Basic Writing Classroom, Jennifer Nicole Collins
Japan: Nuclearizing the Reclining Dragon?, Michael LaDon Cribb Jr.
Understanding The Roots, Methods And Consequences Of Islamic Radicalization In Kosovo, Agnesa Dalipi
Personality Factors, Ideology, And Sensitivity To Change, Jahnavi Rose Delmonico
On The Number Of Distinct Cyclic Subgroups Of A Given Finite Group, Joseph Dillstrom
Identifying The Key Components Of Place-Conscious Pedagogy To Help Maximize Rural Potential, Amber Marie Dlugosh
Quantitative Trait Loci (Qtl) Analysis Of Sulfur Sensitivity In Vitis Aestivalis-Derived 'Norton', Logan Michael Duncan