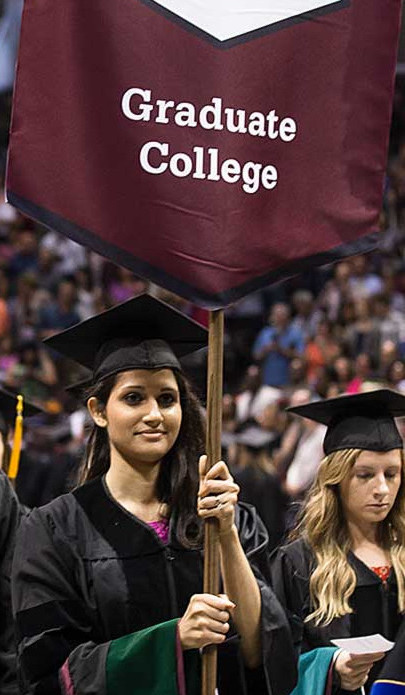 The first MSU graduate thesis was submitted in 1968. Since then over 3,600 theses have been submitted as part of graduate work at MSU.
Since the fall of 2008 graduate students have been required to submit their thesis in electronic form. Online access to most theses from 2008 to the summer of 2015 is available only on campus. Print copies of all theses up to summer 2018 are available in Meyer Library and in most cases through inter-library loan.
Did you submit a thesis as part of your graduate studies at MSU before 2015? If you would like to see the text of your thesis on this site please contact BearWorks@library.missouristate.edu
Theses from 2023
Mrs. Blackbird and the Visiting Chair, Taylor Barnhart
Reading in Place: Ordinary Language Philosophy, Wendell Berry, and Post Critique, Calvin L. Coon
Effect of Color on License Plate Recall, Hannah R. Johnson
Theses from 2022
Comparing the Motivation of Auto Thieves and Carjackers, Tara Rose Abrahams
Synthesis and Characterization of Antimony Cyanoximates for Microbiological Studies, Seth Adu Amankrah
The Development and Validation of Implicit Measures for Power Motivation, Timothy Luke T. Amadore
Investigation of the Neuroprotective Effects of Grape Seed Extract on Trigeminal Ganglion Primary Cultures, Sophia Rose Antonopoulos
Ouroboros, Haley R. Biere
US Strategic Culture, Homeland Ballistic Missile Defense, and Mutual Vulnerability, Jacob T. Blank
Disequilibrium Melting of the Continental Crust During Emplacement of the Mt. Princeton Batholith, Central Colorado Volcanic Field, Loren A. Bohannon
Their Eyes Were Always Watching and Other Stories, Steve A. Booker Jr
Garlic Curing: Post-Harvest Nutrient Remobilization From Leaves to Cloves, Mary L. Books
Utilizing Virtual Reality Goggles During Pediatric Laceration Repairs to Reduce Perceived Pain in Pediatric Patients, Emily C. Bozzer
Child Life Student Approaches to and Purposes of Play, Taylor L. Brower
A Nation of Priests: Authority, Expertise, and the Religious Nones, Riley CT Brown
Aucanquilcha Volcanic Cluster Magma Evolution and Magma Plumbing System Architecture During the Gordo Stage (6-4 Ma), Kasey Lynn Buckley
The Impact of Freewriting on Writing Teachers' Self-Perceptions, Katherine A. Busch
Shadow-Based Automatic Building Height Estimation From High Spatial Resolution Satellite Imagery, Lonnie Lee Byrnside III
Characterization of Nanoparticles Using Inductively-Coupled Plasma Mass Spectrometry, Jabez D. Campbell
Development of PEG-b-PLA Based Micelles for Neutralization of a Toxic Peptide, Giselle Campos
Qualitative Comparison of the United States and United Kingdom Healthcare Systems, Rachel Cazzaniga
Effects of Lemongrass Essential Oil on Galleria Mellonella Hemocytes, Kyndra Chastain
Vision-Based Human Fall Detection in Smart Homes, Snigdha Chaudhari
Intercropping Grain Sorghum Into Established Rhizoma Peanut: Greenhouse and Field Studies, Erika HM Cooperman
Speaker Encoding for Zero-Shot Speech Synthesis, Tristin W. Cory
Dot Product Bounds in Galois Rings, David Lee Crosby
The Examination and Evaluation of the Public Foster Care System's Attachment-Based Intervention and Trainings for Foster Parents in the West North Division of the Midwestern States, Brooke T. Crowell
Conceptualizations of a Flea Market Space, Tyler D. Curran
Enhanced Convolutional Neural Network for Image-Based Steganalysis in Spatial Domain Using Spatial Rich Model and 2d Gabor Filters, Alaaldin Dwaik
The Effects of Pyramidal Training of Behavioral Skills Training on Staff Interactions With Students With Developmental Disabilities, Mallory Eoff
Spatial and Temporal Heterogeneity of Hyporheic Invertebrates in an Ozark Stream, David Fleshman
Further Investigation of the Initiating Mechanism of the Type I Collagen Glomerulopathy, Matthew James Freese
Measuring Gender-Related Biases and Exploring Methods to Diminish Bias by Targeting Relations for Defusion, Chynna B. Frizell
The Longitudinal Study of Code-Switching in English-Instructed Spanish-English Bilingual Children, Molly K. Gasior
Activity Patterns Among Head-Started Juvenile Alligator Snapping Turtles (Macrochelys Temminckii), Parker R. Golliglee
The São Paulo Forum's Armed Forces Agenda: Examining Venezuela and Brazil, David J. Guenni Bravo
Detecting User Emotions From Audio Conversations With the Smart Assistants, Sunanda Guha
Missouri Soybean Exports and the Democratizing Market Force, David D. Hammons
The Me [Unnamed]: Essays, Rebecca Ann Harris
England's Fairest Creatures, Madison Hart
Decomposition and Macroinvertebrate Shredder Colonization of Autumnal Shed Sycamore Leaves in Mining-Contaminated Streams, Leslie Marie Hatch
The Role of the Host Factor SPTBN1 in HIV-1 Infection of Microglial Cells, Marc Gordon Havlicek
Crutches, James Preston Heil
The Effect of Email Communications on Professor-Student Rapport, Academic Self-Efficacy, Resiliency, Motivation, and Student-Rapport, David J. Heim
Mining-Contaminated Sediment and Metal Storage in Channel Deposits in Turkey Creek, Tri-State Mining District, Missouri and Kansas, Max Quinn Hillermann
The Impact of NATO´s Ballistic Missile Defense Efforts on the Relationship with Russia, Christian Hofmann
Factors Leading to Worry and Helpful Supports During the Transition to Middle School, Kearstin Hofstetter
Online Speech & Debate: Should We Zoom Into the Future?, Parker E. Hopkins
Stay-at-Home Fathers: What Is Their Life Really Like? An Intimate Portrayal, Christi Ann Hosking
Synthesis of Novel NiO/CoMn2O4 Heterostructured Nanoparticles and the Effects of Variable Size and Metal Concentrations on Their Magnetic and Surface Chemical Properties, Farhan Ishrak
Elucidating the Role of Hemodynamic Force in Regulating the Attachment of Vascular Smooth Muscle Cells (VSMCS) to Maturing Vessels During Mouse Embryonic Development, Israt Jahan
Evaluating Exploitation of White Crappie and Black Crappie in Three Southeast Kansas Reservoirs, Danci Lee Johnston
Stress and Its Interventions in Undergraduate College Students During COVID-19, Katie A. Jones
Cesarean Skin-to-Skin Contact: Who Gets the Experience in the Operating Room?, Jessica S. Junk-Wilson
Applications of a Combined Approach of Kinetic Monte Carlo Simulations and Machine Learning to Model Atomic Layer Deposition (ALD) of Metal Oxides, Emily Justus
Study of Electrical and Magnetic Properties of Ni/NiO Nanocomposite Thin Film, Bishwajite Karmakar
Project-Based Learning and Social-Emotional Learning in the Elementary Classroom: A Qualitative Study on Potential Opportunities for Student Self-Awareness and Social Awareness, Kaitlin Eileen Kilby
Metabolomics Reveal Size-Dependent Impacts of Cerium Oxide Nanoparticles on Grains of Barley (Hordeum Vulgare L.), Naum Jepkemei Kirwa
Public Perceptions of Human Physical Interactions, Exhibition, and Conservation of Tigers and Cheetahs, Abbie Knudsen
The Influence of Psychological Safety on Leadership Attitudes and Beliefs in College Students, Ján Koperniech
Examining the Effectiveness of Khan Academy as an Instructional Tool in a Highschool Mathematics Course, Shane C. Kreller
Chemical and Thermal Influence on Intermediate Magma Storage Conditions: Volcán Ollagüe, Chile-Bolivia, Central Andes, Drew Allen Laviada-Garmon
Equine-Assisted Therapy and Learning Interventions With Youth: A Meta-Analysis and Quasi-Experimental Study., Sarah Lovins
Beyond the Veil, Alyssa K. Malloy
The Role of Actin Associated SPTBN1 Host Factor in HIV-1 Infection in Microglial Cells, Hannah Matheney
It's Still Hot in Here: Exploring the Relationship Between Incentivization and Climate Related Behaviors to Combat Climate Change, Meredith T. Matthews
Effect of Electrocochleography Stimulus Rate and Intensity on Identification of Noise Induced Hidden Hearing Loss in Humans, Amanda E. McCarthy
The Synthesis and Characterization of Pb(II) Cyanoximates, Patricia McDaniel
Synthesis and Characterization of Chitosan Derivatives Intended for Gene Delivery Applications, Alex M. McMullen
On the Chromatic Numbers of Subgroup Lattices, Jacob C. Miles
Geology of the Porter Gap 7.5–minute Quadrangle, Alabama, and Stretched Pebble Analysis Within the Western Blue Ridge of the Southern Appalachians, Tessa Mills
Effects of Sex and Reproductive Condition on Behavior of Southern Red-Backed Salamanders: Activity, Agonistic Behavior and Escape Velocity, Megan N. Mosier
Physical Activity as a Predictor of Obesity in Autistic Children, Cody A. Mullins
Effects of Natural Products on Inflammation, Riley Ann Nadler
Tissue and Sex-Specific RNA Editing During Induced Acute Inflammation, Claire E. Nichols
Queering Job: Inverted Liberation in Boy Erased and Other Conversion Trauma Narratives, Harrison Beau Palen
Emotion Validating Language Regarding Negative Emotions in the Classroom Differing by Gender and Emotion Type, Tea Rose Pankey
Evaluating the Impact of Off-Farm Decisions on Federal Government Program Utilization and Financial Success for Missouri's Beginning Farmers, Lyndsey Ann Parker
Parent Style of Coping Based on Attachment in the NICU, Claire Elizabeth Payne
Effectiveness of Stabilized Hypochlorous Acid in Acute Peritonitis Treatment: A Murine Surgical Study, Benjamin Michael Pomeroy
Optimizing the Fluorescent Quantum Yield of Carbon Dots, Megan B. Prado
U-Pb Apatite Chronometry of Intrusions in an Accretionary Metamorphic Belt in Western Idaho, USA, Colleen Grace Rankin
Modulation of Electrocochleography Responses by Contralateral Broadband Noise in Young Adults, Riley J. Rickman
Review of Current Reactive Force Field Potentials for Use in Simulating the Atomic Layer Deposition of Alumina on Aluminum, Devon T. Romine
A Comparison of the Magnitude of the Mental Health Benefits of Exercising Outdoors vs Exercising Indoors: A Review, Greta M. Rueschmann
Using Scorecards to Improve the Performance of Behavior Technicians in an Autism Treatment Clinic, Carly M. Ruether
How Does Reactivity to Social Connectedness Affect Personality Traits and Mediate the Relationship between Trauma and Resilience?, Emily Schnarr
Structural, Electrical and Optical Properties of Copper Oxide Phase Mixture: An Active Layer of Solar Cell, Rifat Ara Shams
An Exploratory Analysis of Bias Formation, Prejudice, and Discrimination Through Contextual and Functional Similarities Using the Theoretical Framework of Relational Density Theory, Elana Keissa Sickman
Sheltered Cohort: A Restorative Approach to Relational Conflict and Disempowering Policies at a Men's Homeless Shelter, Shaun A. Sletten
A Pilot Randomized Trial to Assess Motivating Operations in Delay Discounting of Food, Breeanna Michelle Slusher
Identification of a Novel Protein Interaction That Elucidates the Mechanism of Idiopathic Recurrent Miscarriages in Women With NLRP2 Mutations, Nayeon Son
Geology of the Jacksonville 7.5 Minute Quadrangle and U–pb and (U–th)/HE Reveal Sediment Routing and Uplift in the Southern Appalachian Valley and Ridge Province, Derek L. Spurgeon
Largemouth Bass in the Upper Mississippi River: An Evaluation of Management Strategies and Understanding Potential Factors Influencing Dynamic Rate Functions, Kylie Beth Sterling
A Study of Cobalt (III) Oxide Nanoparticle Delivery of siRNA Molecules Directed Against Signaling Intermediates of the P2Y2 Receptor, Rachel Blair Stroud
The Comparison of Three Different Fecal Egg Counting Techniques and Their Ability to Perform a Fecal Egg Count Reduction Test, Diana J. Summitt
Using Music Training to Increase Social Responsiveness and Happiness in Children with Autism, Meghan Talarico
Analysis of Root System Architecture and QTL Identification in Grapevines, Sujan Thapa
Splitleaf, Sean M. Turlington
On the Synthesis and Characterization of Bimagnetic CoO/NiFe2O4 Heterostructured Nanoparticles, Muhammad Sharif Uddin
Evaluating the Effectiveness of Self-Compassion Training With Disability Support Staff, Jessica M. Venegoni
Validation of an Internet Search Strategies Assessment, Joseph A. Wansing
Maintenance of Language and Learning Skills Using PEAK Relational Training During Extended School Closure, Kayla Marie Welch
Overcoming the Odds: The Effects of the Relationship between Childhood Adversity, Lifetime Trauma, and Resiliency on Empathy and Conscientiousness, Victoria West Staples
Reducing Family Risk Factors Caused by Poverty Through Family Support Services, Aaliyah C. Williams
Role of Cyclophilin A and TRIM5α in HIV-1 Infection and Capsid Uncoating, Emma LK Wise
Downstream Dispersal of Fine Tailings, Chat and Metals in Channel Sediment of Big River, Old Lead Belt, Southeast Missouri, Jennifer Pace Witt
Investigation Into Karst of Southwest Missouri Using Electrical Resistivity, Donald Zachary Wormington
Intrasexual Territoriality, Degree of Aggression, and Duet Function in the Carolina Wren (Thryothorus ludovicianus), Danny Zapata
Intracellular Trafficking and Distribution of Cd and InP Quantum Dots in HeLa and ML-1 Thyroid Cancer Cells, Min Zhang
Testing the Impact of a Silencing Suppressor on Infectivity of Grapevine Vein Clearing Virus Infectious Clone in Nicotiana Benthamiana, Wen Zhao
Theses from 2021
Motivational Factors Affecting Recruitment and Retention in the Clever Band Program, Haley Morgan Adams
Long-Term Hydrological Impacts of Historical Logging on Recent Hydro-Geomorphic Conditions, Big Barren Creek Watershed, Mark Twain National Forest, Shoukat Ahmed
Brides of the Jasmine Land: A Collection of Short Stories Exploring Womanhood in the Middle East, Batool Alzubi
Modeling of Argon Bombardment and Densification of Low Temperature Organic Precursors Using Reactive MD Simulations and Machine Learning, Kwabena Asante-Boahen
Increasing On-Task Behavior Using the I-Connect Application at Home for an Individual with Autism, John Joseph Augustine
Frequency-Modulated Multiple-Tone Distortion Product Otoacoustic Emissions in Young Children with Normal Hearing, Kathryn Arielle Vlietstra Baker
Life, Love, and Loss: Redefining the Trauma, Samantha Crystal Rae Barnette
Effects of Musical Content on Student Practice Judgments, Decisions, and Improvement, Molly N. Batchelor
Proper Sum Graphs, Austin Nicholas Beard
The Good, The Bad, and the Unspoken: Complex Layers of Motherhood, Casaundra R. Beard
(Australian): Challenges of the Australian Flying Corps During World War I, Patrick Joseph Blizzard
"What Camelot Means": Women and LGBTQ+ Authors Paving the Way for a More Inclusive Arthuriana through Young Adult Literature, Jeddie Mae Bristow
Boxed In: Hinge Closing Performance of Ornate Box Turtles (Terrapene ornata), Gina L. Buelow
Exploring the Influence of Self-Efficacy and Autonomy on Outdoor Recreation Behaviors during the Covid-19 Pandemic, Katheryn E. Carpenter
Historical Changes of Channel Width in a Headwater Stream System, Mark Twain National Forest, Missouri, Sierra N. Casagrand
Finite Groups in Which the Number of Cyclic Subgroups is 3/4 the Order of the Group, James Alexander Cayley
Estancia vs. Kentucky 31: Examining Leaf Nutrient Content of Established Tall Fescue, Macie W. Clark
Why am I Like This? An Examination of the Impact of Early Childhood Experiences on Adult Attachment Style, Amaris Clay
Affinity-Seeking: Student Desirability and Motivation in the Classroom, Taylor D. Corlee
Implementing Instructional Scaffolding to Support Secondary Students' Abilities to Write Mathematical Explanations, Camry J. Cowan
The Influence of Human Attentional State and Familiarity on Bengal Tiger (Panthera Tigris Tigris) and Siberian Tiger (Panthera Tigris Altaica) Sociability, Jenna J. Dail
The Effect of the Interaction of Exercise Training and Isolation on the Serotonergic System of App/Ps1 Mice, Bailey J. Dansby
An Assessment of Inp/Zns as Potential Anti-Cancer Therapy: Quantum Dot Treatment Induces Stress on Hela Cells, Victoria Grace Davenport
Evaluating Racial Discrimination Research Within Behavior Analytic Journals, Lindsey Audrey Marie Dennis
Factors Affecting Irrigation Water Use in Southwest Missouri and Soil Microbial Response to Irrigation and Crop Residue, Shirley M. Dobbs
Identification of Chemical Structures and Substructures via Deep Q-Learning and Supervised Learning of FTIR Spectra, Joshua D. Ellis
Fragmented Worlds, Fractured Families - Narrative Levels in Graphic Memoir, Henry Wilson Essman
On the Hamiltonicity of Subgroup Lattices, Nicholas Charles Fleece
Ecological Correlates of Alligator Snapping Turtle Bite Performance, Ashley Herrin Gagnon
Use of Force under Scrutiny: Impacts of Body-Worn Cameras on Types of Force Used by Police, Michaela Elizabeth Goldsmith
Examining Health Inequity in Ancient Egypt, Samantha Rose Gonzalez
Adult Transracial Adoptees' Childhood Experiences and Decision-Making in Forming Families of Creation, Sarah J. Gray
Uncertainty Monitoring and Resiliency in Middle Childhood, Stephanie Greenquist-Marlett
The Effect of Sex Education Programs on Rape Culture, Logan J. Griffin
Multiracial Identity: Membership and Cultural Representation, Bethanne Grover
MAIDRL: Semi-centralized Multi-Agent Reinforcement Learning using Agent Influence, Anthony Lee Harris
Elliptic curves and their Practical Applications, Henry H. Hayden IV
The Use of Relational Training to Help Children with Autism Learn Emotions in Context: Extending Results with a Case Study, Ashlee Holderby
Exercise Training Rescues Increased Brain ISF aβ Caused by Chronic Isolation Stress in APP/PS1 Transgenic Mice, Lydia M. Holtmann
Identifying and Comparing Transcriptome Alterations in Saccharomyces cerevisiae Exposed to a Variety of Quantum Dots, Cullen Horstmann
NICU Experiences of Adoptive Parents & Desired Preparation, Catherine J. Howe
Expression, Purification and Characterization of the Human Cytochrome P450 Enzyme 4x1 (CYP4X1) Using Substrate Binding Affinity, Metabolic Assays and Protein Crystallization, Olusegun Adeolu Idowu
Geology of the Clairmont Springs 7.5-Minute Quadrangle and Geochronology of the Alabama Blue Ridge, Adelie Ionescu
Simulation and Fabrication of All Oxide-Based ITO/TiO2/CuO/Au Heterostructure for Solar Cell Applications, Sajal Islam
The Perspectives of School-Aged Dancers and their Parents on the Developmental Benefits of Participation in Weekly Dance Classes, Maria Elizabeth Jackson
Child Life Specialists' Knowledge and Perception of White Privilege, Renee Elise Jamar Lee
How Competition Undermines Deterrence, Kayse Jansen
A Values-Based Self-Management Program for Undergraduate Students with Remote Delivery: Looking at Emotion Regulation, Sara Elizabeth Johnson
Working Memory as a Predictor of Social Distancing and Face Mask Compliance During COVID-19 Pandemic, Cassandra Jean Kemmel
Video Error Concealment Using Convolutional Neural Network, Shashi Khanal
Investigation into Bacterial Impairment of Greene and Polk County Water Systems, John C. Kincaid
Assessing the Prevalance of Joint-Controlled Mass Wasting in the Southern Appalachian Mountains, U.S.A., Madeline Konopinski
Pentecostalism: A Comparative Study of African and African American Churches in Springfield, Emmanuel Kumah
Content Validity of ABA Language Assessments in the Totality of Skinner's Verbal Operant Theory, Taylor Marie Lauer
The Erasure of Monosexism: An Exploration of Identity Development in Bisexual Women, Emma M. Leonard
Observing Changes in Vegetable Production through Alternative Agricultural Practices, Austin Grey Livingston
The Determinants of Food Insecurity in the United States: a State Level Analysis, Zhuoya Li
Modulation of Glucose Homeostasis by Nucleotide P2Y2 Receptor and Biological Sex, Hailee Anne Marino
Is There Room in the United States Diet for Goat Meat? Analysis of the 2019 National Goat Meat Survey, Everett Marcus Martin
Luke and Legacy: Bruce Lincoln and the Construction of Jesus's Prophet-like Authority in the Gospel of Luke, Kendall Joseph Mayo
Modeling the Growth and Establishment of Plantation and Converted Silvopasture Systems in the Missouri Ozarks Region, Stewart James McCollum
Reviewing the Review Process: Designing Better Review Forms for Student Editors of Undergraduate Research Publications, Meluso Rosaria Meluso
Investigation of the Interface Reactions of Ion Selective Electrode Membranes Using Chromatographic and Spectroscopic Analyses of Erbium(III) Tetraphenylporphyrin, Alexis Rae Miller
On Elliptic Curves, Montana S. Miller
Saga beyond the Gate: Chapter One, the Coming of the Gate Ghost, Tristan B. Miller
Changes in Big Five Personality Characteristics During Law Enforcement Academy Training, Randi A. Mitchell
Establishing Regenerative Pasture Systems Using Management Intensive Grazing in the Ozarks, Shelbi M. Mundy
A Study Concerning Factors that Contribute to School Counselors' Self-Efficacy, Cory J. Neal
Meaning in Life and the True Self: A Construal Level Theory Approach, Lydia M. Needy
Identification of QTLs for Berry Acids and Sugar in a Vitis aestivalis-Derived 'Norton'-Based Population, Karlene Louise Negus
Transport Properties of Binary and Doped Diborides, Alin Babu Niraula
Stimuli Responsive Dye-Containing PEG-PLA Block Copolymer Micelles and Computationally Assisted Design of a Stapled Peptide Bundle, Tyler L. Odom
Development of a Laser-Assisted Chemical Vapor Deposition (CVD) Technique to Grow Carbon-Based Materials, Abiodun Ademola Odusanya
Physiological, Biochemical, and Metabolic Responses of Wheat (Triticum Aestivum) Exposed To Perfluorooctanesulfonic Acid (PFOS), Polycarp Chidiebere Ofoegbu
Effects of Heavy Metal Pollution on the Antipredator Behavior of Orangethroat Darters (Etheostoma spectabile), Caleb S. O'Neal
The Development and Validation of Implicit Measures of Job Satisfaction for Students, Xin Wei Ong
An Exploration of the Role of Farm Business Decisions in Addressing Financial Challenges for Missouri's Beginning Farmers, Lucas Paloschi
Analysis of Gravity for the Crustal Structure of Nepal Himalaya, Kapil Prasad Phuyal
Establishing Agroforestry Silvopasture Systems in the Missouri Ozark Region, Kara Lynn Powelson
Self-portraits of the Byelingual Immigrant, Sujash Purna
Spatial Variability of Nonpoint Source Yields in Ozark Highlands Watersheds under Historical and Recent Land Use Conditions, Tyler J. Pursley
The Co-Requisite Collaboration: Building Self-Confidence, Self-Efficacy, and Rapport through Dialogue Journals in a Basic Writing Course, Timothy Jacob Pyatt
Building a Repertoire of Joint Attention Bids in Children With Autism, Erica Jordan Rackers
Sodium Pyruvate Ameliorates Influenza A Virus Infection In Vitro and In Vivo, Jessica M. Reel
Geochemical Investigation of Monogenetic Volcanoes from the Pribilof Islands, Bering Sea, Alaska, Clayton L. Reinier
Effects of "Lemongrass Factor" on Galleria Mellonella Hemocytes, Jennifer C. Rice
Body Image Among High School and College Female Athletes, Mercedes A. Robinson
Occupancy of Small Mammals in Missouri's Fragmented Prairies, Morgan Elizabeth Rodery
Islands in the Sun: Lawfare and Great-Power Competition in the Indo-Pacific, Clayton T. Russo
Neuronal Migration in Developmental Hyperserotonmia: Assessment of Vesicular Glutamate in the Raphe Nuclei, Trey M. Shupp
Artist and Patron Relationships: Social Power Dynamics in Renaissance Italy, Katherine E. Siegler
Corbicula fluminea Effects on Survival, Growth, and Drift of Juvenile Lampsilis siliquoidea in Laboratory Exposures, Allison Nicole Sieja
We May Undertake to Run the Churches: The Stanton-Ames Order and Union Military-Supported Church Confiscation During the American Civil War, Todd Ernest Sisson
Sex Differences in Communication During Times of Conflict, Erin J. Snider
Using Self-Management Procedures to Decrease Social Media Usage in Adults, Olivia Joy Solari
Healthcare Workers' and Students' Current Knowledge and Perceptions of Medical Marijuana Laws, Cole Isaac Stomp
The Influence of DSM-5 Mental Disorders and Type of Offense on Perceived Guilt of Offenders, Sydney N. Stone
Characterization of Lamellar Liquid Crystal Emulsifiers in Topical Creams Containing a Novel Solvent, Melinda Joanna Sutton
Defining a Region, the Great River Road, Evan Arthur Telle
An Exploration of Team Teaching in the School Band Setting, Aaron Zane Thomas
Nucleotide P2y₂ Receptor-Dependent Leukocyte-Endothelial Interaction, Spencer E. Thomas
Development of Eam and Rf-MEAM Interatomic Potential for Zirconium Diboride, Bikash Timalsina
Evaluating the Effects of a Remote ACT-Based Intervention Designed for Children with Parent-Child Dyads, Crystal K. Tracy
The Relationship Between Self-Reported Measures of Anxiety and Sensory Processing, Elizabeth R. Troutwine
Marker-Assisted Selection to Determine the Introgression of Rpv-3 Mediated Downy Mildew Resistance in 'Chambourcin' X 'Caberenet Sauvignon' Grapevine Population, Kavya Sri Tummala
Examining High Status via Resource Control Strategies, Emotional Intelligence, and Empathy, Rebekkah Ann Wall
In Vitro Digestibility of Forages Incubated with Equine Fecal Inoculum Stored Under Varying Conditions, Shianne K. Walther
Stability Theory of Nonlinear Differential Equations, Jiaxiao Wei
Expression and Purification of Cytochrome 2U1 and Canine 1A2 and Metabolism of Caffeine by Cytochrome 1A2, Brenda M. Wekesa
On the Rocks: Changes in Substrate Alter Antipredator Behavior in Benthic Stream Fish, Sarah White
Terrorism, Trauma, and Memory: Constructing National Identity at The 9/11 Museum and The Oklahoma City National Memorial and Museum, Caroline L. Whittenburg
Making their Voices Heard- the Nahua Fight to Secure Agency 1575-1820, Micaela Wiehe
Ground Control Point Assessment for sUAS-based SfM Photogrammetry, Bailey Dianne Wolf
Coping with Burdens, Jennifer Rose Wolken
Through the Wilderness: Andrew Jackson's Military Road and the Settlement of the Southern Frontier, Dustin Mitchell Wren
Predicting Severity of Traumatic Brain Injury: A Residual Learning Model from Magnetic Resonance Images, Dacosta Yeboah
Pulsed Laser Annealing on the Optoelectronic Properties of ZnO Thin Films, Md Abu Zobair
Theses from 2020
Evaluating Particulate Matter 2.5 in the Yangtze River Delta, Muhammad Abdullah
Toward Development of a Paper-Based Microanalytical Device for Heavy Metal Ion Detection by Enzyme Inhibition, Adjoa Otubea Adams
The Effects of an Applied Phyllosphere-Microbiome on Gas Exchange and Growth of Soybean Infected with Pseudomonas Syringae: Harnessing the Power of the Microbiome, Charles Agbavor
Raman Spectroscopic Investigation of the Speciation of Uranyl (VI) and Thorium (IV) Ions in Chloride-Bearing Aqueous Solutions under Hydrothermal Conditions, Nadib Akram
Guided Imagery and Deep Breathing: Minimizing Anxiety Experienced by Pediatric Cancer Patients, Bethany Grace Aney
Investigation of MnxNi1-xO Thin Films Using Pulsed Laser Deposition, Md Ashif Anwar
The Legacy of Contamination by Lead Smelters in Missouri, Robert S. Armstrong
Performance of PLD Grown ZnO Thin Film as a Thin Film Transistor, Shahidul Asif
Improving Biodiesel Through Pyrolysis: Direct Dynamics Investigations into Thermal Decomposition of Methyl Linoleate, Michael Bakker
A Pilot Investigation of the Relationship Between Derived Relational Responding and Challenging Behavior Function, Kaitlin N. Beason
Cell Phone Use and Class Participation: An Interdependent Group Contingency, Heather R. Becker
The Unlimited Absorbs the Limits: Analyzing the Religious and Mystical Aspects of Virginia Woolf's Work Through the Lens of William James, Zachary J. Beck
Geochemistry of the Lazufre Volcanic Complex: Determining the Geometries and Processes of the Magmatic Sources in the Central Andean Volcanic Zone, Brooke Erin Benz
Without Personhood: The Missing Point of Slaves in Missouri's Emancipation-by-Residency Freedom Suit Jurisprudence, 1824-1837, Jacob Alfred Brandler
Field Measurements of Bed-Load Transport Distances Using Painted Sediment Tracers in an Urban Stream in the Missouri Ozarks, Kristen E. Breckenridge
Determining Particle Size of Polymeric Micelles in Thermothickening Aqueous Solutions, Jessica Diane Bruer
Goal-Setting and Prompting to Increase ID-Checking Behavior, Samantha N. Carton
The Use of Animal-Assisted Therapeutic Interventions in the Hospital Setting during the COVID-19 Pandemic, Alicia Cesare
The Third Truth, John Paul Chapman
Dragonflies and Damselflies (Insecta: Odonata) as Indicators for Riparian Condition in Ozark Spring Streams, Cameron Riley Cheri
Fish and Macroinvertebrate Response to Restoration and Conservation Efforts, Madison C. Cogar
Stream Bank and Bar Erosion Contributions and Land Use Influence on Suspended Sediment Loads in Two Ozark Watersheds, Southeast Missouri, Kayla Ann Coonen
The Game of Cops and Robbers on Planar Graphs, Jordon S. Daugherty
Guerrilla Warfare in the Philippines: Dispersion, Cooperation, and Desperation, Alexander William Decker
Doping Effects on Transition-Metal Silicides: Crystal Structures and Physical Properties of Aluminium Doped Rhenium Silicide, Victoria DeCocq
Psychometric Analysis of a 9-Item M-Hooked-On Nicotine Checklist for Vaping Among College Students, Joshua B. Devine
Japanese American Internment During the Second World War Through the Preconditioning of Anti-Japanese Rhetoric Emphasizing Military Threat Between 1898 and 1941 and Examination of Military Necessity, Charlie DeWitt
Early Childhood Educators and Students Lived Experience with Conscious Discipline: Taming the Wild Things, Sierra Rosa Dinges
Character Development and Refiguration of Narrative, Vladan Djordjevic
Allyship as an Act: The Performative, Power-Laden, and Contradictory Co-Cultural Strategies of Straight Allies, David Dooling
Critical Veganism: A Posthuman Understanding of 'Becoming With' Others, Kensey Dressler
Investigating Chitosan Modified with Triethylammonium Butanamide and Triethylphosphonium Butanamide as Non-Viral Gene Delivery Vectors By Examining Cytotoxicity and Transfection Efficiency, Deborah C. Ehie
Core and Geophysical Analysis of Biogenic Tufa Deposits in the Spring River in Northern Arkansas, Tyler W. Engelbart
Using Visual Prompts and a Raffle to Increase Recycling on Campus, Heather Marie Felske
A Literature Review: Applied Behavior Analysis and Performance; the Past, the Present, and the Future, Molly Patrice Fields
Brilliant Women: Prose and Poetry, Amelia Fisher
Gear Specific Catch Rates and Population Dynamics of Channel Catfish in the Mississippi River, Colby Gainer
Returning to Complex Strategic Analysis: A Discussion on the Diminishing Window of Opportunity for United States Nuclear Policy Preparation with Respect to China, Christopher Keith Giuliano
A Feasibility Study on the Implementation of a Web-Based Intuitive Eating Program in a University Setting, Jaime Gnau
Skin: Stories, Poems, and Essays, Amanda G. Hadlock
Population Surveys and Health Assessments of Captive and Free-Ranging Alligator Snapping Turtles, Samantha Louise Hannabass
The 1918 Anti-British Revolt in Najaf: Local Primary Sources vs National and Religious Narratives, Mohammed Harba
Geology and Geophysics of the Mogollon Mining District and the Bearwallow Mountain 7.5 Minute Quadrangle, Catron County, New Mexico, Charles Frost Hoffman
Effects of Chair Testing in Orchestra on Student Motivation: Student Perspectives and Applications from Motivational Theories, Rosanna Christine Honeycutt
A Software Source Code Recommendation System for Code Reuse From Private Repositories, Md Mazharul Islam
Synthesis of Novel CoO/MnFe2O4 Heterostructured Nanoparticles and the Effects of Variable Size and Extent of Overgrowth on Their Magnetic Properties, Mohammad Tauhidul Islam
Elucidating the Developmental Defects in Zebrafish Associated With the Cardiac Drug Verapamil, Blake Stephan Justis
Missa Brevis, Eunwha Kang
Influence of Career Orientation and Expectations on Levels of Burnout in Law Enforcement Officers- An Exploratory Study, Kelsey A. Keady
Larval Fish Sampling and Scaphirhynchus Sturgeon Drift Dynamics in the Mississippi and Missouri Rivers, Hae Hyun Kim
Evaluating Changes in PEAK and IQ Scores in Children With Autism Following a PEAK Treatment Program, Megan Nicole Kimzey
An Exploration of Cultural Transmission through the Application of Jazz Theory to the Music of Frederic Chopin, Aaron Michael King
Does Aging Identity Moderate the Impact of Experiences With Familial Ageism on Well-Being?, Emily E. Kinkade
Inviting Entry-Level Composition Students to Interact with Their Instructor outside of the Classroom: Influences, Trends, and New Perspectives, Alyssa K. Knight
Design, Discovery, and Characterization of Single Crystals of a Topological Semimetal Using a Self-Flux Method, Sudha Krishnan
Parents' Experiences of Camp for Siblings of Pediatric Oncology Patients, Kristen Lauren Krueger
Prospects for Enhancing the Market for Goat Meat Products: Analysis of the 2019 Goat Meat Survey, Ashton M. Light
K-8 General Music Educators and Technology: Beliefs, Application and Motivation, Nicole A. Loudis
Ractive MD Simulation on the Formation of Amorphous Alumina Layer Using Atomic Layer Deposition (ALD), Yuxuan Lu
Kinetic Monte Carlo Investigations Involving Atomic Layer Deposition of Metal-Oxide ThinFilms, David Tyler Magness
Development of a CVD Assisted PLD System for Growing Novel Materials, Sinjan Majumder
Transitioning from the Abstract to the Concrete: Reasoning Algebraically, Andrea Lynn Martin
The Role of RNA Editing Within Calcium-dependent Activator for Secretion 1 in Large Dense Core Vesicle Fusion, Kaylee M. Mathiason
Investigation of the Individual Soybean Root Nodule Microbiome, Parris Mica Mayhood
Predictors of Student Success in an Upper Division Agriculture Chemistry Class, Maddison V. May
Understanding Grief in Adults Whose Sibling Died during Childhood: A Qualitative Study, Amanda Marie McCarthy
The Legacy of Mining in Southwest Missouri: Past and Present Conditions of the Tri-State Mining District, Anastasia M C McClanahan
Lightweight Deep Learning for Botnet DDoS Detection on IoT Access Networks, Eric A. McCullough
Evaluating the Construct Validity of the Peak Comprehensive Assessment: Measuring Language and Cognition, Nicole Rae McDonald
Development and Validation of Implicit Measures of Organizational Climate, Kailey Ann Meyer
Using Behavior Skills Training to Increase Quality Parent Talk during a Read-Aloud, Britnea Monaco
Detrital Zircon Petrochronology for Sedimentary Provenance Analysis: Source to Sink of the Mississippi/Missouri River Drainage Basin, Sage Denali Muttel
Synthesis and Characterization of Carbon Coated Barium Titanate Core-Shell Nanoparticles, Moudip Nandi
Computational Elucidation of the "Coloring Problem" in Rhenium Aluminum Silicon Compounds, Alec George Neeson
A Needs Assessment for the Utilization of Child Life Specialist Bereavement Support Services in an Emergency Veterinary Hospital Setting, Jared R. Negin-Fryers
Cloud Resource Prediction Using Explainable and Cooperative Artificial Neural Networks, Nathan R. Nelson
Myosin V-Mediated Cargo Traffic toward the Trans-Golgi Network and Myosin v Implications in Snc1 Exocytosis, Vy Ngoc Khanh Nguyen
Myosin V-Mediated Cargo Traffic toward the Trans-Golgi Network and Myosin V Implications in Snc1 Exocytosis, Vy Ngoc Khanh Nguyen
Impact of Storage Temperature on Viability of Microbial Inoculum for Estimating In Vitro Equine Digestibility, Delaney Brenne O'Donnell
Application of Carbon Nanoparticles as DNA Detection Probe and Fluorescent Ink, Luckio Frank Owuocha
Child-Directed Learning in Varying Contexts: An Examination of Preschools in the Philippines, Teri J. Pardue
A Path Unfolding, Sarah Lucille Parris
Developing a Tourism Opportunity Index Regarding the Prospective of Overtourism in Nepal, Susan Phuyal
Synthesis, Characterization, and Biological Studies of Novel Organoantimony(V) Cyanoximates, Kevin Anthony Pinks
Leaving the Good Place: Examining Organizational Exit in Nonprofits, Michaela Lauren Sees Plummer
Not All Dreams Are Nightmares, Not All Nightmares Are Dreams, Neal G. Polallis
Effect of Silver and Cadmium Nanoparticles on Endocytosis and Protein Recycling in Yeast, Lakshmi Sravya Rallabandi
Imaginative Empathies: Exploring the Role of Creative Writing in Developing Social Skills of College Students with Autism, Rebekkah N. Richner
Effects of Alternative Chemotherapeutic Agents on Thyroid Cancer Cell Line Ml-1, Husref Rizvanovic
Trait Conscientiousness and Agreeableness in Relation to Positive and Negative Mood Self-Perceived Altruism, Justin Thomas Robertello
Heterostructure of 2D Materials: HfS2/HfO2/Si, Christopher J. Robledo
In Silico Investigation for the Conversion of Methyl Oleate to Gasoline, Arkanil Roy
Fabrication of Multifunctional Carbon Coated Cobalt Ferrite Core/Shell Nanostructures by Pulsed Laser Ablation, Joy Roy
Population Structure and Habitat Use of Bluegill in the Upper Mississippi River, Ethan Allyn Rutledge
Assessing Grassed Waterway Implementation Using ACPF and SWAT Models, Kirsten Schaefer
A Novel UV Resistance in Rad23-Depleted Tetrahymena thermophila, Emily M. Schmoll
Effects of Peak Equivalence and Transformation Treatment on Derived Relational Responding as a Generalized Operant and IQ, Lindsey Schneider
Writing Through the Senses in the Basic Writing Classroom, Danielle M. Schull
The Structural and Magnetic Properties of NiO/Mn(Ni)-Oxide Magnetic Heterostructured Nanocrystals Synthesized Under Varying pH Values, Abdullah Al Shafe
The Effects of Titanium Dioxide Nanoparticles on the Growth and Development of Sorghum Bicolor (L.) Moenech, Adam Gregory Shoemaker
Battlefield of Bandages: A Case Study on Sanitation Policy, Medical Reform, and Disease Prevention During the War of Rebellion, Ashley L. Simpson
Applications of Artificial Intelligence and Graphy Theory to Cyberbullying, Jesse D. Simpson
Quality Child Care in Missouri: The Intersections of Policy and Teachers' Perceptions of Quality Child Care, Catherine Slade
Spatial Use by Mammals within Two State Parks in the Ozarks National Scenic Riverways, Benjamin Aaron Smith
Diversity Pep-Talk: Finding Strengths in Differences – An Examination of Diversity Workshops in Middle School, Taylor S. Smith
Between the Lines: Reflexive Misogyny and Remediated Forms in a Secret Online Group of Women Poets, Rae Elizabeth Snobl
Pumice Compositions and Mineral Chemistry from Lascar Volcano, Chile, Madelaine M. Stearn
Habitat Selection and Host Detection in the Salamander Mussel, Simpsonaias ambigua, Eric A. Stegmann
Billion-Dollar Bride: Book 1—Godric's Academy for Young Ladies, Kaylin N. Stickley
Multifaceted Mechanism of Vps1 Mediated Endosome-to-Golgi Fusion in Vitro, Ehsan Suez
The Effectiveness of Implementing a Collaborative Mental Health Approach on Quality of Life for Individuals of Low Socioeconomic Status, Tyler Z. Tooley
Effect of Marketing through Value Added and Video Sales on Feeder Cattle Prices, Amanda Trotter
Determining a Method for Expressing and Purifying Cytochrome P450 4V2: A Protein Involved in Bietti's Crystalline Dystrophy, Cody Lane Turner
Prevalence, Genetic Relationships, and Quantity of Grapevine Vein Clearing Virus in Aphis Illinoisenesis, Adam Louis Uhls
Delay and Geographic Discounting Exert Multiple Control over Climate Change Policy Preference, Celeste Noelle Unnerstall
A Geochemical and Statistical Investigation of the Big Four Springs Region in Southern Missouri, Jordan Jasso Vega
Optimal Calving Time for Beef Cows in Southwest Missouri, Briana Rose VerPloeg
Methods to Identify and Assess Suitability of Reintroduction Sites for the Alligator Snapping Turtle (Macrochelys temminckii), Kameron C. Voves
Evaluating Correlations between the PEAK Equivalence and Transformation Assessments with Intelligence Quotient Scores and the Relational Acquisition of Skills in Children with Autism, Hannah L. Wallace
Examining the Convergent Validity of the Wechsler Individual Achievement Test - Third Edition and the Woodcock-Johnson III Tests of Achievement - Form A - Standard Battery, Trent Howard Walters
Alternative Production Practices and the Role of Consumer Choice: Willingness-to-Pay Analyses, Amanda P. Wecker
The Impacts of Race and Video Angle on Judgments of Police Interactions, Shelby Gabrielle Wynn
Socialism's Specter: The Effect of Persuasion on Implicit Attitudes Towards Socialism, Amber Yanez
Novel Cyanoximates as an Alternative in Cancer Chemotherapy, Kafayat Aderonke Yusuf
Theses from 2019
"We Carry These Conflicts, These Ruptures of History:" the Hybridity of the Self in the Conflict between Tradition and Modernity in Laleh Khadivi's the Age of Orphans, Karwan Karim Abdalrahman
Quality of Wheat Grains (Triticum aestivum) Generationally Exposed to Cerium Oxide Nanoparticles (nCeO2), Oluwasegun Michael Abolade
The Assessment of Predictor Variables for Hard Tick Abundance in Southwestern Missouri, Casey L. Adkins
Concentration-Dependent Magnetic Properties of MnxNiO1-x Novel Inverted Core-Shell Nanoparticles, Md Nazmul Alam
If We Are Honest, Lisa L. Anthony
The Effects of a Multi-Component Social Skills Self-Monitoring Program on Two Females Diagnosed with Autism Spectrum Disorder, McKenzie Bacon
Synthesis of Amorphous Hydrogenated Boron Carbide from Orthocarborane Using Argon Bombardment: A Reaxff Molecular Dynamics Study, Nirmal Baishnab
Orthorexia Nervosa among Collegiate Female Student-Athletes, Maryse Bard-Martel
An Exploration of Child Life Programming and Facility-Canine Assisted Therapy In Pediatric Hospital Settings, Bailey N. Barnett
Journey to My Roots, Ainura Ashirova Barron
Greenway Trail Viewshed Characteristics: Planning Applications Using GIS and Remote Sensing, Aric Addison Beehler
The Resurrection of Nora O'Brien, Abigail Elizabeth Benson
Investigating Dicamba Tolerance in Grapevine Cultivars through Drift Simulation Assays, Bryce David Bentley
Mapping a New Disease Resistance Locus in an F1 Progeny Derived from Two Grape Wild Relatives, Gaurab Bhattarai
Evaluating the Impact of Agriculture Youth Organizations on Grit, Sarah E. Bishop
Effects of the Dihydrouracil Lesion on DNA Using 1H/31P 1D and 2D Solution NMR, Benjamin M. Boyd
It's A Hard NACHT Life: Understanding How NLRP12 Ticks, Abbigale Julia Brown
Role of Methionine in Fetal Development of Beef Cattle, Colin D. Chalk
Monongahela River, WV Channel Catfish Population Assessment, Kristen Lee Chestnut-Faull
Student Discourse and Problem Solving in a High School Mathematics Classroom, Natalie J. Chism
The Use of an Individualized Levels System and Extinction to Increase Task Compliance and to Decrease Aggressive Behavior with a Child with Autism, Savanna A. Chojnacki
Does Change in Anxiety Predict Changes in Metacognitions?, Heather Lynn Clark
Cybersecurity for Critical Infrastructure: Addressing Threats and Vulnerabilities in Canada, Samuel A. Cohen
Pollinator Networks in Established Urban Prairies Compared to Rural Remnant Prairies, Amanda Lynn Coleman
Assessing Bioavailability, Metal Fractionation, Magnetic Susceptibility, and Organic Matter Interactivity in Mine-Waste Contaminated Sediments in Turkey Creek, Joplin, Missouri, Zachary Joseph Collette
Towards a Better Understanding of Temporomandibular Disorder, Jessica R. Cox
Middle Car, Christopher Daniel Crabtree
Forest Feedstock Supply Chains and Market Potential for Wood Pellet Facilities in the Ozark and Appalachia Regions, James Robert Criger
A Multimodal Approach to Sarcasm Detection on Social Media, Dipto Das
Structure and Properties of ZnO-ZnS Heterostructures, Sanchali Das
Geologic Mapping and Geochronology of the Heavens gate 7.5-Minute Quadrangle: How Long Does it Take to Accrete an Island Arc to a Continent?, Samuel Gordon DeYoung
An in-situ Study of the Aqueous Speciation of Uranium (VI) Under Hydrothermal Conditions, Diwash Dhakal
Executive Function Deficits in Patients with Mild Cognitive Impairment: Exploring the Impact of Substance Use, William C. Dooley
Vertical Connectivity Influences Secondary Production, Community Diversity, and Resilience in an Ozark Stream, Nathan C. Dorff
3d Canopy Model Reconstruction from Unmanned Aerial System and Automated Single Tree Extraction, Hai Ha Duong
Synthesis and Characterization of Gd-Doped InP/ZnS Quantum Dots for Use in Multimodal Imaging Probes, Molly Erin Duszynski
Best Predictive Factor for Knowledge of How to Appropriately Respond to Suicidal Individuals, Sadie Elizabeth Flood
Using Orality to Improve Student Writing, B. Webster Freeman
Synthesis, Stabilization, and Modification of Zinc Oxide Nanoparticles for Biological Applications, Allison Kimberly Freese
Response to Conspecific Alarm Cues by Spotted Salamander (Ambystoma maculatum) Larvae, Katlyn M. Gardner
At Least Buy Me a Drink First, Ali Renee Geren
Supernatural Pilgrims: A Journey to a New Apostolic Reformation Congregation in the Ozarks, Samuel Wayne Gingerich
Estimating Dry Matter Digestibility of Forage in Equine Diets, Taylor N. Godwin
The Impact of Bureaucracy, Power, and Structure on the Black Graduate Student Experience, Demetria Scherell Green
The Boys with the Spare Keys, Katelyn Elizabeth Grisham
The Generation of Operational Policy for Cyber-Physical Systems in Smart Homes, Jared Wayne Hall
Developing Perceptions: Piloting a Corequisite Writing Course, Kailyn Shartel Hall
Exploring Motivations for Intercollegiate Debate Participation, Joe Hamaker
College Students' Mental Health: Exploring the Relationship with Resilience and Academic Performance, Bailey Hart
Territorial Behavior of the Ozark Zigzag Salamander, Plethodon angusticlavius, Altered by Mode of Predator Cue and Sex of Intruder, Sarah E. Heimbach
Groups Satisfying the Converse to Lagrange's Theorem, Jonah N. Henry
Stream Channel Morphology and Riparian Forest Response to a 500-year Flood in the Missouri Ozarks, Joshua William Hess
Assessment of Motor Function, Motor Learning, & Olivary Climbing Fiber Distribution within Developmental Hyperserotonemia Rat Model for Autism Spectrum Disorder, Elizabeth Diane Holland
Freshwater Turtle Community Composition in Mined Land Strip Pit Lakes and the Effects of Learned Trap Avoidance on Capture Rates of Sternotherus odoratus and Trachemys scripta, Ethan Craig Hollender
Teacher Perceptions of Parental Incarceration and Its Influence on Children's Academic Success, Amber L. Hooper
Yoga to Decrease the Stress Response: Gentle Yoga Encourages Faster Decline in Salivary Cortisol Concentrations Following Participation in TSST, Tabetha Gaile Hopke
Fake Review Detection using Data Mining, Md Forhad Hossain
Determining the Effect of Mission Design and Point Cloud Filtering on the Quality and Accuracy of SfM Photogrammetric Products Derived from sUAS Imagery, Daniel Shay Hostens
A Journey into My Mind, Shen Chen Hsieh
Recovery of Domestic Behaviors by a Parasitic Ant (Formica Subintegra) in the Absence of Its Host (Formica Subsericea), Amber Nichole Hunter
Cyclophilin A Enhances HIV-1 Reverse Transcription in Human Microglial Cells, Zachary Michael Ingram
Roots and Goals of the State of Qatar's Contradictory Foreign Policy: Implications for U.S. National Security Interests, Osarodion Odosamamwen Izevbigie
Chang (Beer): A Social Marker, Ritual Tool, and Multivalent Symbol in Tibetan Buddhism, Kayla J. Jenkins
My Poetry Writing, My Defeat of Illusion, Binghui Jin
Posing Purposeful Questions in a Mathematics Tutoring Setting, Sara Elaine Jones
Differences and Similarities in Male Body Image in Young, Middle-Aged, and Older Men, Amy K. Jordan
Historical Floodplain Sedimentation Rates Using Mining Contaminant Profiles, Cesium-137, and Sediment Source Indicators along the Lower Big River, Jefferson County, Missouri, Miranda M. Jordan
Sequence Analysis of the REN1 Genomic Region from the Grapevine 'Kishmish Vatkana', Dani Joseph
Study of Amorphous Boron Carbide and Hydrogenated Boron Carbide Materials Using Molecular Dynamics and Hybrid Reverse Monte Carlo, Rajan Khadka
Effects of Herbicides on Zebrafish Embryo Development and Viability, Kayla Ray King
Quantifying the Effectiveness of Cedar Revetment in Mitigating Bank Erosion in Riceford Creek, Minnesota, Talia A. Klein
Ridge Regression and Lasso Estimators for Data Analysis, Dalip Kumar
Phenotypic Study of Anthracnose Resistance in Black Walnut and Building a Mapping Population, Sadie D. Land
Southeast Asia: A Potential Domain for Chemical Terrorism, Bryner Ramos Las
Prediction of High School Graduation with Decision Trees, Andrea M. Lee
Geomorphic Response to Catastrophic Flooding in a Karst Mountain Stream System, Brighton-Blue Hole Watershed, Southwest Jamaica, Sarah M. LeTarte
How to Water the Body, Taylor M. Lorenzo
My Work - My Diary - My Inner Thoughts, My Que Luu
Behavioral Aspects Of Chemoreception In Juvenile Cottonmouths (Agkistrodon Piscivorus), Chelsea E. Martin
Collaboration in Social Hobby Groups: Transferring Qualities of Teamwork from the Social Sphere to the Professional Sphere, Emily M. McCormick
Characterizing Nodule Endophyte Communities in Glycine Max and Lablab Purpureus Using Next-Generation Sequencing, Scott David McElveen
Further Characterization of the Skeletal Phenotype in a Hurler Syndrome Mouse Model and the Ethical Treatment of Children in Medicine, Anna Marie McWoods
Fear and Trepidation: The Socio-Cultural Impact of Maritime Piracy and Illicit Smuggling in San Francisco De Campeche 1630 - 1705, Victor Alfonso Medina Lugo
Psychological Distress, Pain, Physical Impairment, and Acceptance among Women with Ovarian Cancer, Megan M. Millmann
The effects of electrofishing on different life stages of Ozark and eastern hellbenders, Stephanie Kay Morrison
White-Nose Syndrome and Immune Responses in a Resistant Bat Species (Eptesicus fuscus), Keslie Skye Naffa
Geomorphic Effects of Engineered Log Structures and Response to a Catastrophic Flood Event in a Missouri Ozarks River, Joseph S. Nash
Optimum Planting Dates for Garlic in Southwest Missouri, Esther A. Nelson
Decision Trees and Their Application for Classification and Regression Problems, Obinna Chilezie Njoku
Petrology and Geochemistry of the Bearwallow Mountain Andesite, Mogollon-Datil Volcanic Field, New Mexico, Conor Lee O'Dowd
The Politics of Federal Environmental Policy: An Analysis of Six West Virginia Counties, Hannah O'Keefe
Survey of Lebesgue and Hausdorff Measures, Jacob N. Oliver
Moral Foundations of U.S. Political News Sources, William Edward Padfield
Mutts: A Collection of Short Fiction, Shane E. Page
Queering Performative Face Theory: Analyzing Coming Out Narratives, Dominic A. Pecoraro
Using Pseudo Nomarski Contrast to Study Hemocytes of Galleria Mellonella, Westley David Peterson
An Examination of the Potential Threat of a State-Sponsored Biological Attack Against the United States: A Study of Policy Implications, Courtney Anne Pfluke
Molecular Dynamics Study of Creep Deformation in Nickel-based Superalloy, Sabila Kader Pinky
I Was a Teenage Misanthrope: Essays, Lane E. Pybas
Seasonal Time Series Models with Application to Weather and Lake Level Data, Mengqing Qin
Development of Multicomponent EAM Potential for Ni-Based Superalloy, Muztoba Rabbani
A Qualitative Descriptive Analysis of Students' Experiences with the Child Life Internship Application Process, Haley Reeves
Historical Land Use Influence on Fine-Grained Sedimentation in Channel and Floodplain Deposits in a Forested Missouri Ozark Watershed, Katy Nicole Reminga
Step-Pool Channel Morphology, Forcing Effects, and Geomorphic Classification in the Ozark Highlands, SE Missouri, Triston Ralland Rice
Elucidating Immune Signaling of Influenza A Virus and Aspergillus Fumigatus Co-Infections through Pioneered Model Development, Meagan Danyelle Rippee-Brooks
Learning to Relax: The Impact of Brief Biofeedback Training on Salivary Cortisol Reduction, Dallas N. Robinson
Geomorphic and Land Use Controls on Headwater Channel Morphology in Mark Twain National Forest, Grace F. Roman
The Frenet Frame and Space Curves, Catherine Elaina Eudora Ross
Oxyrase and Pyruvate Inclusion in Extenders for Cold Stored Stallion Spermatozoa, Jordan T. Shore
Making a Tiger's Day: Free-Operant Assessment and Environmental Enrichment, Trista Yvonne Shrock
The Effect of Metal Composition and Particle Size on Nanostructure-Toxicity in Plants, Natalie Lynn Smith
The Dynamin-like Protein Vps1 Stimulates Endosome-to-Golgi Fusion in Vitro, Jared Christopher Smothers
The Effects of Color Choice in Web Design on the Usability for Individuals with Color-Blindness, Theresa Marie Sparks
Examining the Effects of Service-Learning on Students' Perceptions of the CHES Responsibilities– a Pilot Study, Victoria M. Surratt
Terrorism in the 2020s: Examining the Global Threat Landscape, Landon W. Swearngin
Stress and Body Composition of Juvenile Alligator Snapping Turtles (Macrochelys temminckii), Brandon Scott Tappmeyer
Kinetics of HIV-1 Uncoating in C20 Microglial Cells, Melanie Anne Taylor
Utilizing Strategic Culture as a Tool to Tailor U.S. Deterrence Policy Towards Iran, Ryan P. Taylor
Training Load Management and Injury Prevention in Collegiate Men's Soccer, Lorenzo Salvatore Tomasiello Jr.
Barriers Missouri's Farmers Face Regarding Beginning Farmer Government Programs, Benjamin J. Travlos
Analysis of Nation-Building during Insurgency in U.S. Defense Policy Strategy, Joseph Valles
Quantitative Reasoning: Individual Differences In Heart Rate and Response Latency, Abigail L. Van Nuland
Fire to Vellum, Jessica L. Warren
The Batavia Massacre: The Tragic End to a Century of Cooperation, Kimberly Wilhelmina Wells
Expertise within Working Memory and Fluid Intellgence, Addie Wikowsky
A Low-water Crossing Impacts Movement Behavior of Northern Hog Suckers in an Ozark Stream, Jeff Michael Williams
Elements of Functional Analysis and Applications, Chengting Yin
Macronutrient Content of Winter Annual Cereal Grains with Phosphorus Fertilization, Taylor Anne Young
Disaggregating the United States Military: An Analysis of the Current Organizational and Management Structure of U.S. National Security Policy as It Relates to Military Operations in Space, Joseph M. Zeman
Theses from 2018
Investigation of the Homologs Rad51 and Dmc1 Role in Cell Division and Homologous Recombination, Amaal Abulibdeh
Sodium Pyruvate Alters the Immune Response to Influenza A Virus Infection in Macrophages, Hazzar Abysalamah
Expressing Pride: The Effects Skin Tone Has On Perceptions Of Agency, Communality, And Interpersonal Hostility For Black Women, Jessica Aikens
Learning Chemistry in English: Challenges Faced by Non-Native English Speakers, Arwa A. Alshehri
Immune Function and Metabolism of Hibernating North American Bats with White-Nose Syndrome, Briana Nicole Anderson
The Study of Culturally Relevant Visual Imagery and Student Interest in Contemporary Secondary Art Classrooms, Carly Marie Anderson
A Kingdom of Priests and Gods: Angelic and Participatory Deification in John's Apocalypse, David A. Armstrong
Tangled, Shannon Marie Ashley
The Successes and Challenges of Using Worked Examples to Integrate MP7: Look for and Make Use of Structure, Jennifer Lynn Barnes
Investigations on Hydrothermally Synthesized Co3O4/MnxCo3-xO4 Core-Shell Nanoparticles, Ning Bian
Synthesis and Characterization of Block Copolymers for Shear Force Responsive Materials and Sugar Conjugated Fluorescent Probes, Jacob Ryan Blankenship
Temporal and Intensity Relationships between Physical Activity and Drunkorexia Behaviors among First-Year College Students, Robert E. Booker Jr
Modeling the Response of Black Walnut -dominant Mixed Hardwoods to Seasonal Climate Effects with UAV-based Hyperspectral Sensor and Aerial Photogrammetry, Tyler G. Bradford
Comparative Study of U.S. and E.U. Experiences With Policies on Immigration Controls, Daniel Brady
Video Composition, Creative Discourse, and Facilitated Freedom: A Teacher's Journey to Reveal Student Potential, Michael A. Brinkmeyer
The Development and Validation of Implicit Measures of Emotional Intelligence, Ricardo R. Brooks
The Lingering Menace, Logan M. Burke
Evaluation of Goji Berry (Lycium barbarum L.) Cultivars and Air Root Pruning for Edible Greens Production in the Midwest, Jesse Lee Carroll
The Average Measure of a k-Dimensional Simplex in an n-Cube, John A. Carter